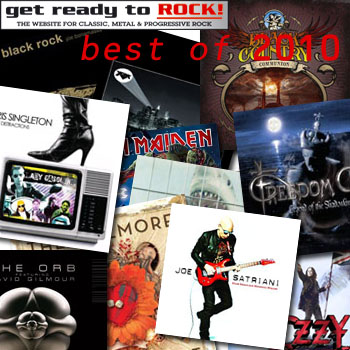 2010 ... the X-Factor syndrome continued to taint new music and new talent in a tough economic climate but there was enough frisson in the rock world to believe there is hope ...
This year saw the sad loss of Heavy Metal Titan - Ronnie James Dio - the birth of Black Country Communion, several excellent Festival events including the first High Voltage ... and several successful comebacks including Argent and FM.
But was it a classic year for our reviewers?
The breadth of selection reflects their superb coverage this year of gigs - in the backrooms of pubs to something bigger - whilst lending an experienced and balanced ear to any number of album and single releases...
Check out and vote in our popular poll here !
"The Best of 2010" is featured on Get Ready to ROCK! Radio on Saturday 25 December, 15:00 (Part 1, repeated Monday 27 December, 22:00) and Sunday 26 December at 22:00 (Part 2, repeated Friday 31 December, 21:00)
Get Ready to ROCK! Best of 2010
---
Top Albums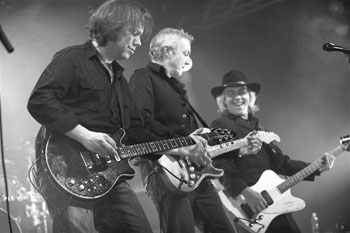 1. FM Metropolis
...top notch melodic and blues rockers Jason Ritchie
FM's Pete Jupp answers our questions:
What has been the highlight(s) of the year for you and why?
The release of Metropolis and the fantastic reception it received was really cool, playing the main stage at Download, all our headline shows went brilliantly and getting such a great reaction from National/Regional & Internet Radio after all these years.
2010 was pretty much all highs on the FM front, the year went better than we could ever have expected.
We're glad we took our time making the right album and it seems to have been the right decision as is really is paying dividends.
The band is sounding as good as it ever has and we're loving every minute.
What have you learned this year, in the context of your career, and how has that helped your musical/ personal development?
Metropolis was as, if not more, important than any album we've made. Spending the time and energy on it, making sure it was as strong an album as possible, was well worth all the hard work.
We were adamant that we wouldn't release a sub-standard record as we would only be cheating ourselves and more importantly our fantastic, loyal fans.
Any discoveries this year and recommendations for readers/listeners
The original breakfast loaf in Costa Coffee, very good indeed.
What are you looking forward to in 2011?
Even more of the same as in 2010 but hopefully spreading the FM word even further to other territories around the globe.
We're already recording the follow up to Metropolis and it's going really well. There's lots of great stuff in the pipeline for 2011 so check out www.fmofficial.com for the latest news.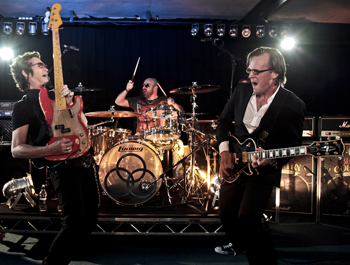 2. BLACK COUNTRY COMMUNION
This is a glorious return to early 70's rock Pete Feenstra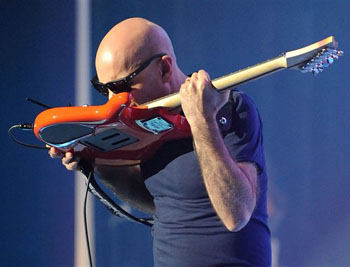 3. JOE SATRIANI Black Swans and Wormhole Wizards
Face-melting fretwork at its zenith. Alan Jones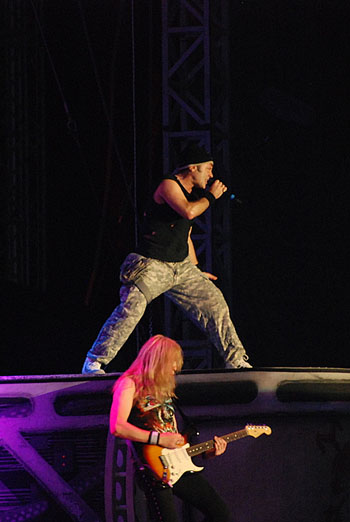 4. IRON MAIDEN The Final Frontier
"The Final Frontier" could be their best work to date
The Rock Man Pete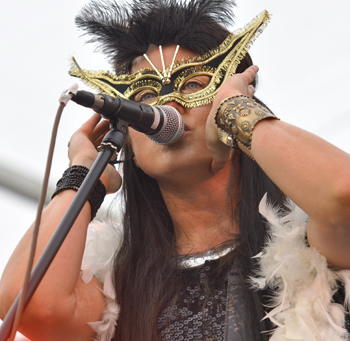 5. PANIC ROOM Satellite
Glorious progressive pop rock Pete Whalley
The final positioning was determined by the popular vote (poll) at our home page which was added to our reviewers' ratings.
Close runners
FREEDOM CALL Legend Of The Shadow King
SCORPIONS Sting In The Tail
---
Top Reissue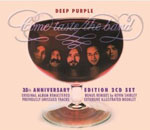 DEEP PURPLE Come Taste The Band
...a bonus CD of remixes that sound as if the album has been on steroids for the last 35 years. Pete Whalley
---
Top Live Acts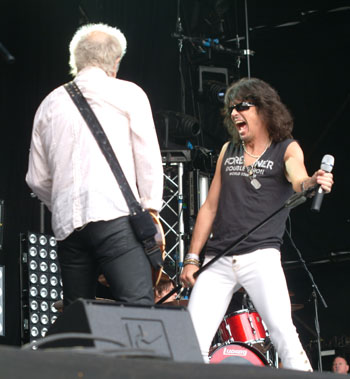 1. FOREIGNER
Kelly Hansen is the consummate frontman - like a younger version of Steve Tyler minus the big lips Jason Ritchie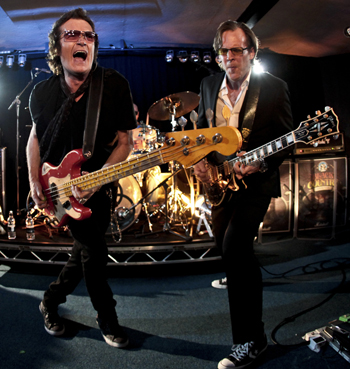 2. BLACK COUNTRY COMMUNION
Heritage Rock lives! Pete Feenstra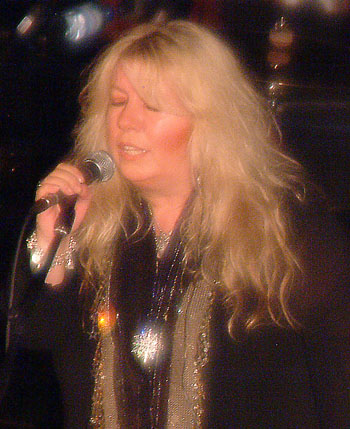 3. JUDIE TZUKE
...the gig was a triumph of her own talent and durability
David Randall
---

Top DVD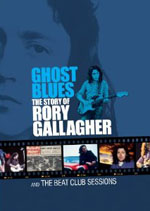 1. RORY GALLAGHER Ghost Blues
... Gallagher was both hugely influential and unwavering in his dedication to earthy blues/rock David Randall
---
Ones to Watch in 2011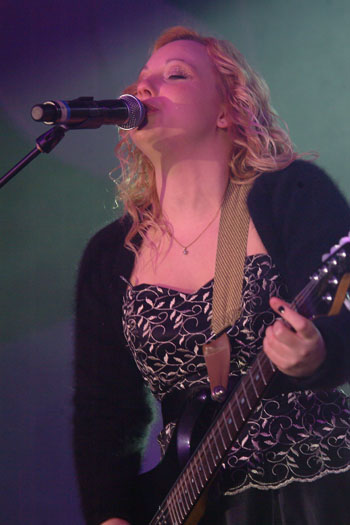 CHANTEL McGREGOR
An unlikely meeting of Gracie Fields with SRV Pete Feenstra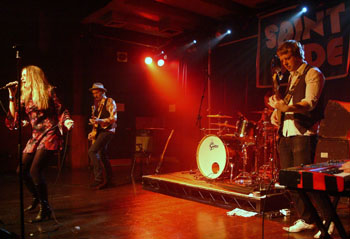 SAINT JUDE
This is the band who the Black Crowes really wanted to be Mark Taylor
---
Jason Ritchie (Reviews Editor)
Top Albums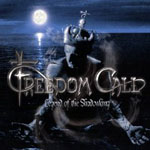 1. FREEDOM CALL Legend Of The Shadow King

SPV

Power metal how it should be done. Gloriously OTT.

2. GIANT Promise Land Frontiers

First of three albums this year to feature vocalist Terry Brock and although it may not quite meet the band's classic debut album it certainly deserves the Giant name.

3. BRIAN HOWE Circus Bar Frontiers

Former Bad Company singer comes good with a solo album ideal for lovers of melodic hard rock.

4. FOREIGNER Can't Slow Down Ear Music/Edel

Although the US were lucky enough to get this album last year it was well worth waiting for. Not a duff song in sight and good to see the band tapping into their more rockier side.

>> Foreigner play UK dates with Journey and Styx in June 2011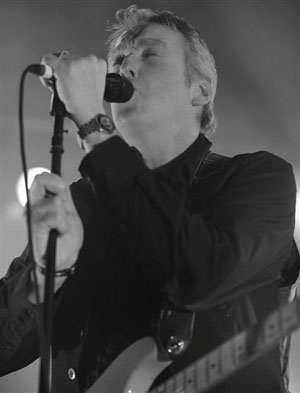 Photo: Lee Millward

5. FM Metropolis Riff Raff

FM are back and with possibly their strongest album of their career. Happily gone is the plodding blues rock of the Andy Barnett era and instead we get a mix of top notch melodic and blues rockers.

Top Reissues

The band's first two albums and a veritable aural delight for those who like their pop rock with a barbed edge.

2. RICK SPRINGFIELD Venus Exploding Frontiers

Quite possibly his best album to date and great to see it get a full release.

3. SAVATAGE Still The Orchestra Plays - Greatest Hits Volume 1 & 2 Ear Music/Edel

Never tried Savatage before? There is no excuse now with this best of and you can see where the massively popular Trans-Siberian Orchestra got some of their musical ideas from (along with band members!).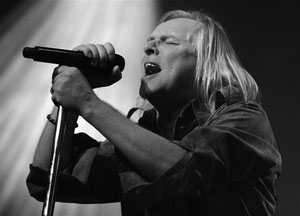 Photo: Lee Millward
4. URIAH HEEP On The Rebound: Best Of Universal
Like Motorhead and Saxon there are many 'best ofs' littering the market by Uriah Heep but this one is the best for successfully straddling the band's classic 70's Byron fronted era, through to the underrated 80's line-up featuring Pete Goalby on vocals and bang up to date with the Bernie Shaw years.
5. JIMI JAMISON & JIM PETERIK Extra Moments Melodic Rock Records
The two Survivor pals present an album of 'demos', whose production puts many 'finished' albums to shame. Needless to say this is a 'must have' for fans of Survivor and it includes the song Jimi Jamison used in his Survivor audition back in the day.



Top Gigs
They blew Europe off the stage at the ITunes gig. Kelly Hansen is the consummate frontman - like a younger version of Steve Tyler minus the big lips.
>> Foreigner play UK dates with Journey and Styx in June 2011
They are back and sounding on top of their game.

Photo: Noel Buckley
First time I had heard anything by this band - female fronted blues/classic rock. A must see live.
JUDIE TZUKE Leatherhead Arts Centre
A name I knew a lot about but not heard much by before. She has lost none of her powerful voice and one of the gigs of a lifetime, never mind the year!
An acoustic gig backed by a very talented band including Tommy Denander this gig combined his newer solo material plus some Dan Reed Network classics.
>> Dan Reed supports The Quireboys on tour in the UK in December 2010

Top DVD
ELO The Early Years (Eagle Vision) wins hands down as it shows the band just about to hit the big time. It also features the late Mike Edwards and of course Kelly Groucutt who sadly passed away last year.
Ones to Watch in 2011
DOWN 'N' OUTZ started out as a fun project but looks as though they could go from strength to strength next year...
>> Down N Outz support Paul Rodgers on tour in April 2011

David Randall (Managing Editor)
Top Albums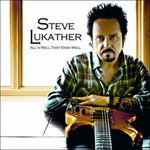 1. STEVE LUKATHER All's Well That Ends Well

Mascot

Out of Toto and in cahoots with new collaborator CJ Vanston, Luke produced the best solo album of his career. Great songs and guitar-ing with an appealing darkness wrought from recent personal experiences.

>> Steve Lukather plays UK dates in March 2011

2. FM Metropolis Riff-Raff

A marvellous return to form and as if the past two decades had been frozen in time, although some of the elements that led to the band's earlier demise are still evident: a penchant for AOR that can sound a little dated. There's enough good stuff though to compensate.

3. JOE SATRIANI Black Swans & Wormhole Wizards Sony

With 80 per cent of guitarist albums owing much to the Satch legacy, 'Black Swans' shows that he's still at the top of his game and still streets ahead of the contenders. Mention must be made of Mike Keneally's keyboards which add a unique fusion foil to the guitar pyrotechnics.

4. JOHN NORUM Play Yard Blues Mascot

The Europe guitar player's best solo album, pretty much straight-ahead rock but with a bluesy twist and the perfect antidote to the last Europe album on which he was somewhat - and surprisingly - restrained.

>> Europe play UK dates in February 2011

5. PANIC ROOM Satellite Firefly

Out of the shadow of Karnataka (who themselves produced a stellar album in 2010 and then promptly split), a superb album made even better with the bonus second disc. Any misgivings about subdued use of guitarist Paul Davies on their debut could be put aside but the listener is also struck by the range of musical style and depth within a general prog framework.

Top reissues

EMI's triple whammy of ROBIN TROWER, TEN YEARS AFTER and GROUNDHOGS takes some beating. Not so much for the packaging but for the value for money aggregation of early albums spread over three discs apiece.

Top Gigs

1. WINGER Manchester Academy 3

Melodic hard rock at its very best. A wonderful low-key tour reminding us that in spite of Beavis and Butthead Winger have delivered some of the best grooves in the genre, 'Rainbow In The Rose' in particular, a spectacular standout.

Not perfect, but for a rock star almost celebrating his 40th career anniversary, a wonderful trawl through some admittedly patchy back catalogue but the nuggets are pure gold.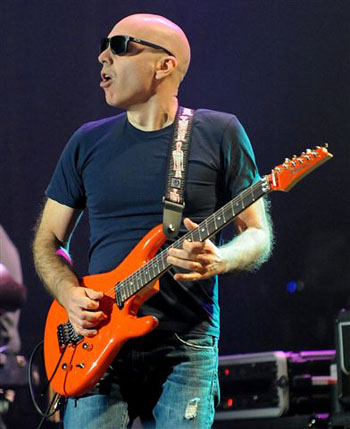 Photo: Lee Millward
3. JOE SATRIANI Manchester Apollo
Still on top of his game, sounding great, and with enough old gold amongst the new stuff. A great band too, enhanced by one-time Zappa alumni Mike Keneally on keyboards.
4. JUDIE TZUKE Manchester Lowry
She's still making some of her best music and deserves a much wider audience. Bolstered by her daughters on backing vocals the gig was a triumph of her own talent and durability.

5. STEVE LUKATHER Robin 2, Bilston
A wonderful reception for the guitarist at an excellent venue. He has some ground to make up in terms of his solo career but the latest album is a superb starting point and was heavily featured.
>> Steve Lukather plays UK dates in March 2011
Top DVD
RORY GALLAGHER Ghost Blues Eagle Rock
Good value documentary/concert package reminding us - fifteen years since his death - that Gallagher was both hugely influential and unwavering in his dedication to earthy blues/rock.

Joe Geesin
Top Albums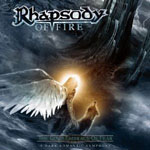 RHAPSODY OF FIRE The Frozen Tears Of Angels / The Cold Embrace Of Fear
Two albums in one year, new label, both albums continuing the theme from the classic Symphony Of The Enchanted Lands II. Operatic melodic speed metal doesn't get any better than this, with keyboards, orchestra and choir, and of course the narration by Christopher Lee. Pure magic.

FREEDOM CALL The Legend Of The Shadow King
In a similar vein to the above, but less grandiose, Freedom Call's trademark is harmony by the truckload, in terms of both guitar and vocals. HUGE vocals. And, just like the two Rhapsody albums, this one should be made available on the NHS, it would solve an awful lot of problems.

DIO Live At Donington 1983 / 1987
When vocalist, band and live performance are all legendary in their own right, you know it'll be a damn fine set. And that's before we get to pay tribute to one of the greatest ever frontmen (in terms of both vocals and stage presence) in rock and metal. Ever.

Near misses
Iron Maiden - Final Frontier
Foghat - Last Train Home
Fallen Angel - Crawling Out Of Hell
Top reissues
GILLAN Triple Trouble Live
Triple CD featuring some classic vintage British rock circa 1980/81, showing vocalist Ian Gillan and his bandmates at their very best. Live this band were on fire. The band I would most like to reform.
SAXON Innocence Is No Excuse / Rock The Nations / Destiny
The final three EMI albums get the treatment they deserve, rounding off the 80s nicely. Some great and underrated moments from Barnsley's finest.
The album that blew away the 70s, prog, blues and everything else, setting the pure metal template for the 80s, and a fine CD/DVD 30th anniversary edition.

MAGNUM The Gathering
A magnificent 5CD box; hits, rarities and a 1988 live show (I was in the audience that night). Wonderfully packaged too.
>> Magnum release their new album 'The Visitation' in January 2011 with European tour dates in March/April

STATUS QUO Live At The BBC
I'm not a fan but an 8 disc box (7CDs + DVD) with comprehensive notes, it's any Quo fan's dream.

Top Gigs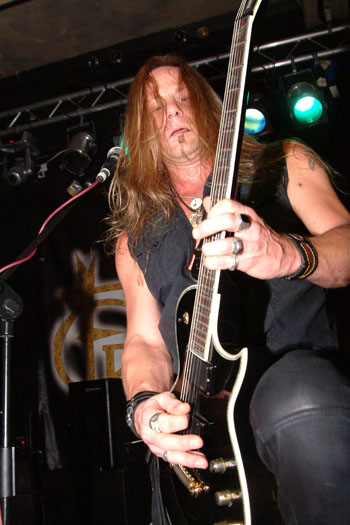 Photo: Noel Buckley
FREEDOM CALL Purple Turtle, London
I'd waited 8 years to see this band and when I did they blew me away. Swords in the air (yes, really) and loud anthemic music.
HIGH VOLTAGE (Day 1 only)
Despite the disappointments of the headline act (and a couple of others), distance of the main stage and other minor details, it was a wonderful day, great weather, largely well organised. Saxon on great form, Asia too, and a Heaven & Hell tribute to RGD. An interview with Saxon, and Rodney Matthews had a stall there too, overall a great day out.

NAZARETH Relentless Garage, London
Vintage hard rock, classic material new and old, and even with the guitar amp going up in flames it was a great evening.

Ones to Watch in 2011

FREEDOM CALL - not only back with a blistering new album, but the response (from band and fans alike) from the recent UK tour, I think we can expect them back in 2011.

GILLAN - one of Britain's finest who split in 1982. But with rumours of a reunion, if this happened it would knock the world sideways.

FALLEN ANGEL - A great debut in Crawling Out Of Hell, lavishly packaged and comes with a full novel. Extreme pomp, progressive thrash at its best. And as it's part one of a trilogy, watch out for more.



Top Albums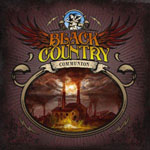 1. BLACK COUNTRY COMMUNION Mascot Records

Not much more to add to what most critics have already said. This is a glorious return to early 70's rock. In the case of Glenn Hughes he even returns to his Trapeze days while Bonamassa adds telling licks and an occasional song and lives the dream he was too young to enjoy first time round.
Not sure how long this rock nostalgia will last, but might as well enjoy it while it's happening
>> Black Country Communion play two shows in the UK in December 2010
2. LOS LOBOS Tin Can Trust Proper Records

'Tin Can Trust' is full of well crafted songs, beautifully nuanced melodies and emotive vocals all predicated on intricate instrumental work and insistent percussion. 'Tin Can Trust' carries the feeling of the return of a long lost lover, or at the least a very good friend who despite the time gap instantly reaffirms their qualities. A remarkable return to form.

3. WT FEASTER Wish You Well

Variously described as 'a rock /blues hurricane' and 'an impassioned fiery player' Indianapolis guitarist WT Feaster is all those things, and 'Wish You Well' is an album full of well structured songs with a silky touch of soul, subtle funk and eloquent guitar playing.
There's also some great singing and polished arrangements that retain the edge and spark of his material and finds room for a full range of emotions. Given it's only his second cd it is a remarkable effort.
Make no mistake, Travis has got the fire, the passion and the chops of contemporaries such as Jonny Lang and Kenny Wayne Shepherd.

4. THE STONE ELECTRIC The Stone Electric promo

One of the unexpected highlights of the year, this brother /sister outfit of Noni Crow on Janis Joplin style vocals and bass, and Austin Crow on wah wah drenched psychedelic guitar cross over stoner rock (hence the name?) to heavy rock blues.
There's coruscating riffs aplenty, thumping hooks, spacey licks and Noni's arresting voice that could shatter a window at 50 paces.
The Stone Electric is a gloriously retro band with their own take on a familiar genre, mined so effectively by The Black Crows etc. Seek this album out, you won't regret it.

5. LARRY MILLER Unfinished Business Big Guitar Records

You want pile driving rock/blues with searing guitar, crashing chords and rip roaring songs about life love and the blues? Larry delivers. You like long, lean, linear, big toned guitar solos? Larry delivers. You dig passionate vocals with a life affirming timbre? Larry is your man!

'Unfinished Business' is the business and after years of a hard working stop-start career Larry has finally delivered the groceries!
>> Larry Miller plays UK dates in Jan/Feb 2011

Top reissues
1. STEVE MILLER BAND Fly Like An Eagle (Edsel)
see DVD section below
2. JETHRO TULL Stand Up - Collectors Edition (EMI)
OK so most of us have got this in one format or another, but 'Stand Up' remains an essential part of rock history. It still sounds quirky, different and angular both in terms of the music, Anderson's nasally voice and of course his flute.
There's also the 'Live at Carnegie Hall 1970 concert, with Tull in their prime and a BBC session. An essential release and living proof that rock fans of a certain age are going the same way as their jazz loving parents, in reliving their youth through reissues like this.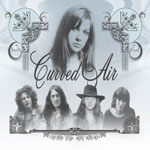 3. CURVED AIR Retrospective (Anthology 1970-2009) (Repertoire)
Curved Air's eclectic but compelling mix of Prog Rock/ Classical, Folk and Fusion defined a short lived era in the early 70's when music really was adventurous, bold and interesting.
The band's mix of instrumental virtuosity and Sonja Kristina's sensual singing, overflowing sexuality and flamboyant stage presence was a unique combination. Reprised tracks like 'It Happened Today', 'Back Street Luv' and 'Melinda More Or Less' make this worth exploring.

4. POOBAH Let Me In: Special Collectors Edition (Ripple Music)
An essential return to the early 70's by an Amercican band that sounded like a cross between Edgar Broughton and Black Sabbath, but with the emphasis on guitar led , bone crunching rock.
The original 6 track re-issue is supplemented by a further 11 bonus tracks, which for the most part suggests the band had unfinished business. 'Let Me In' superbly captures a time when the dilletantism met creativity full on. These guys go for it and the result is an explosive melange of hard rock, bordering on Metal and is just great!

5. 'Sidewinder: The Jewel- Paula Story' : 42 Classic Blues Tracks (Retroworld)

To call 'Sidewinder' old wine in new bottles' would be to relegate blues to a particular time and place. The time for electric blues was the post war period and the place was the southern states of the USA.
But although this double CD is musically routed in that time, it concentrates on the subsequent two decades from the mid 60's up to a belated handful of late 80's recordings, to give us a true feel of the kind of rhythm and blues that was instrumental in facilitating rock.


Top Gigs

1. BLACK COUNTRY COMMUNION London
A gig that fulfilled all expectations and more. The band just about came out of this show as the sum of its parts, though you have to say the collective was sprinkled with if not drowned by Glen Hughes' undoubted charisma. Heritage Rock lives!
One of the great comebacks. Ten years after calling it a day The Hoax rekindled their post SRV twin guitar template. Led from the front by the harp playing vocalist Hugh Coltman, The Hoax smouldered, burned and ultimately exploded back into life. Contemporary rock/blues with an edge never sounded so good.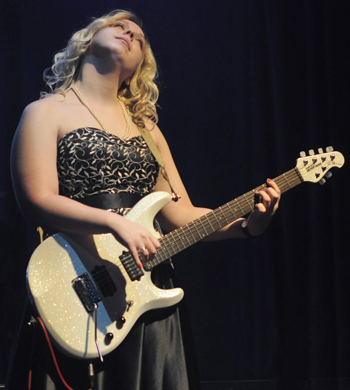 Photo: Andrew Lock
3. CHANTEL McGREGOR BAND London
Not perhaps her best gig in greater London but certainly her most significant one. Chantel McGregor has torn up the script of posturing, grimacing guitar player in tight trousers by calmly stepping on stage and playing the most mesmerising licks possible from Vai to Hendrix, without any apparent effort.
She's got unbelievable talent, and a unique way of presenting her oeuvre. At the 100 Club she was equally stunning on acoustic as electric and deserved her standing ovation.
4. WT FEASTER BAND Bull's Head, Barnes
There might not be room for a white Robert Cray, but when it comes to finely crafted soul and a Rock/Blues variant, WT is your man. This gig in the intimate environs of The Bulls Head, saw him pull back on his volume, but Not his chops, and he led his power trio into a memorable gig that had feel, emotion, technique and above all brilliant vocals by the bucket full.
He came, he saw and if not conquer, Joe certainly reminded us all of how far rock/blues can go. JB managed to fill the Apollo and then cleverly set about filling the huge stage and specially erected gantry with lashings of guitar playing and echoes of the Brit invasion. A surprise appearance by Tull's Ian Anderson was the icing on the cake.
Top DVDs
1. FRANK ZAPPA The Torture Never Stops (Eagle Vision)
This DVD might easily have used the Zappa subtitle, 'Them Or Us' as its down to the bone Zappa, who pummels his audience for 90 plus, non stop minutes of what was then new material. The band is brilliant, FZ's guitar playing and Vai's contributions are all you would expect, but it's relentless. But Zappa fans will purchase.

2. STEVE MILLER Fly Like An Eagle (Edsel)
A timely anniversary re-issue for a classic album with bonus tracks and an accompanying live performance DVD plus documentary, makes for an essential purchase for Miller fans. Die-hards will already have a lot of this stuff, but it's all superbly packaged together, right down to the closing title track in surround sound.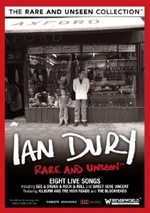 3. IAN DURY Rare And Unseen (Wienerworld)
Ian Dury 'Rare And Unseen' lives up to its title with some interesting career film clips as well as the final moving denouement when he talks openly about the cancer that sadly ultimately killed him. Good archive interviews and unseen footage make it worth purchasing.
4. LUTHER ALLISON Songs From The Road DVD/CD (Ruf Records)

Marvellous CD/DVD by one of the most underrated modern blues players of our time. Luther's legacy is admirably captured in this excellent release which includes a very telling documentary. The excellent live concert footage gives you an insight into the true dynamic of his live show.

5 TOM PETTY & THE HEARTBREAKERS Classic album: Damn the Torpedoes Eagle Vision
You don't always necessarily realise it at the time, that a good album is in fact a classic. And with hindsight 'Damn The Torpedoes' was exactly that.
The strength of this DVD isn't just the interviews and the studio and live snippets, but more the acute sense of awareness of the time and place of its recording. 'Torpedoes' was a stellar album born in a mixed musical landscape. Three decades on, it still sounds powerful and arresting.
Ones to watch in 2011
SEAN TAYLOR
John Martyn style mix of folk meet Trans is admirably captured on his current cd 'Walk With Me'. Sean is a superb acoustic guitarist and a master of echo reverb, which combined with his whispered vocals and biting lyrics offers a potent, contemporary take on roots music.
CHANTEL McGREGOR
An unlikely meeting of Gracie Fields with SRV, Chantel McGregor is sociologists dream as she offers a deconstructed version of rock blues. Often taking the stage in a wedding dress she thinks nothing of tearing into Hendrix/SRV/Vai and Bonamassa. We await her debut recording with much interest.
THE STONE ELECTRIC
Hailing from Memphis, The Stone Electric excitingly update riff driven, Janis Joplin inspired, Black Crows style, post psychedelic stoner rock.

Photo: Noel Buckley
JOANNE SHAW TAYLOR
There's no getting away from the fact that she's the hottest act on the rock/blues scene for years. Already feted for her scintillating guitar playing, her new album 'Diamonds in the Dirt' promises to break her in the US.

WT FEASTER BAND
William Travis Feaster might be regarded as just another cool guitar slinger from the Mid West, were it not for his excellent 'Wish You Well' cd, which fuses white boy soul, rock/blues and catchy songs with a contemporary Nashville production. His live shows also include a blinding version of Traffic's 'Dear Mr. Fantasy'

Not forgetting…
Aynsley Lister - a great year for the crossover rock guitarist culminating in the impressive end of tour 'Tower Sessions' CD.
Billy Walton - Last year this New Jersey band tore up the club scene and this year Billy has taken giants steps toward overdue acclaim by becoming Southside Johnny's guitarist
Henrik Freischlader - Huge in Germany and big in Europe, Rock/Blues guitarist Henrik will shortly be in the UK to make his overdue debut. Meher Baba influenced rock opera disciple.

Top Albums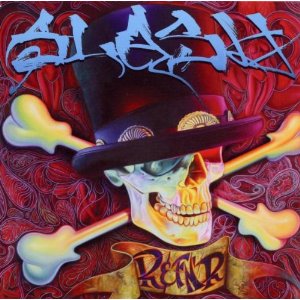 SLASH R&FN'R

Tongue firmly in cheek, a different guest vocalist on each track, and with the quality control set at 11, this is simply the most consistent 'good time' rock 'n' roll album you'll hear for many a year. From Ozzy to Alice, everyone sounds like they're having a ball, and it shows. Album of the year by a country mile.

PANIC ROOM Satellite

Anne-Marie Helder's vocals have grown in confidence and maturity, there's some beautiful fretwork and sublime bass playing from Paul Davies and Alun Vaughan, but most impressive is the wonderfully accessible bunch of songs that core songwriting team of Helder and keyboard player Jonathan Edwards have come up with. Glorious progressive pop rock.
ELEANOR MCEVOY I'd Rather Go Blonde

Eight albums in and Eleanor McEvoy remains at the pinnacle of the female singer songwriter profession. Focusing on matters of the heart, her wonderfully rich vocals continue to delight, and yet again she's come up with an album of rare quality.

JUDIE TZUKE Moon On A Mirrorball

Arguable whether this 33 track 'retrospective' counts as a 2010 album, but it does include 4 new tracks. And it demonstrates that, like a fine wine, Judie Tzuke, as both a singer and a songwriter, continues to improve with age. The best value purchase of the year from a national treasure.
BLACK COUNTRY COMMUNION

Black Country Communion - sometimes, 'super groups' can be a matter of hype over substance, but Black Country Communion provide Glenn Hughes with the best vehicle since Purple to reaffirm his moniker as 'The Voice Of Rock'. And let's not discount the contributions of Messrs Bonamassa, Sherinian and Bonham. Blues based rock as it was always supposed to be. Magnificent.
>> Black Country Communion play two shows in the UK in December 2010
Top reissue
DEEP PURPLE Come Taste The Band

Tommy Bolin's brief spell with Purple gave the dying band a shot in the arm, and it's a fitting legacy. Current 'must have' producer Kevin Shirley ensures the band sound in rude health, but pulls one massive rabbit out of the hat with a bonus CD of remixes that sound as if the album has been on steroids for the last 35 years. An essential purchase.


Mark Taylor
Top Albums
At last a group that can live up to the term 'Supergroup'...It's the musicanship that makes these songs come alive.
The best thing that Glenn Hughes has been involved in since his days in Deep Purple and Joe Bonamassa rocks out.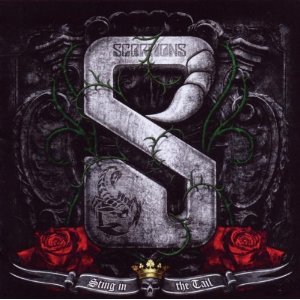 2. SCORPIONS Sting In The Tail
They once sang ''Don't Stop at the Top'' but that's exactly what the Scorpions are doing, finishing their career at the top of their game. Their finest studio album for twenty years.

3. RATT Infestation
A return to form for our rodent friends from LA, sounding as if this album was made in 1988. Shame the band have seemed to collapse yet again and won't be returning to these shores ...DRAT!

4. IRON MAIDEN The Final Frontier
A real grower this one from the East London 'but never go back there' boys. Bringing a bit of prog to the metal masses.

5. ACCEPT Blood Of The Nations
With new singer Mark Tornillo on board, Accept deliver their most heavy and accessible album since the classic days of 'Restless And Wild' and 'Balls To The Walls'. Fill your speakers with pure metal.

Top Reissue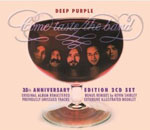 DEEP PURPLE Come Taste The Band
It's that man Glenn Hughes in the number one spot again. Come Taste The Band has always been a highly underrated album. With then new boy Tommy Bolin replacing Ritchie Blackmore, many fans at the time couldn't accept Bolin's funk sunshine jazz fusion sonic sounds he brought to the Purple machine.
Hughes shares the vocals with David Coverdale. Coverdale would keep this style of music for his own Whitesnake.
Including a bonus disc of remixes by Kevin Shirley, the band are rocking at full tilt. Come taste the band and enjoy them like you never have done before.

Top Gigs

1. RAGE AGAINST THE MACHINE London
The band kept their promise of putting on a free gig after fans started a Facebook campaign for RATM to get the Christmas number 1 slot wiping the egomatic smile of Simon Cowell's face.
The band were in explosive form in Finsbury Park with many fans climbing over the security fences to get in. RATM destroyed London with a pocket full of shells.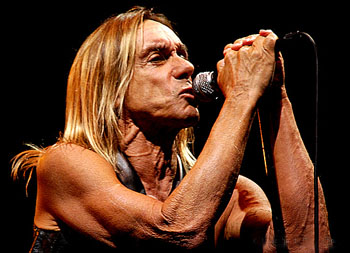 Photo: Moonshayde Photography
2. IGGY AND THE STOOGES London
Growing old disgracefully Iggy Pop waltzed around the Hammersmith stage like a man who had chilli powder in his pants. The songs from Raw Power sounded alive and fresh. A monumental gig.

3. THE ENID Cambridge Rock Festival
Not everyone was familiar with The Enid, but Robert John Godfrey and his boys soon silenced the festival crowd at Cambridge with a wall of classical brain inducing hypnotizing sounds. The Enid only play by their own rules. Punk rock has never sounded so good.

4. ACCEPT London
Return of the German metal legends. A showcase gig for the forthcoming 'Blood Of The Nations'. An over two hour set which proved there was life after Udo Dirkschneider with new singer Mark Tornillo. Grown men were openly seen air guitar-ing.

5. BLACK COUNTRY COMMUNION London
I feel a bit cheeky including this as this gig wasn't open to the public. A private show for journos and a few lucky competition winners held in a rehearsal studio. Hearing and seeing such a powerful band close up was mind blowing. A real privilege to be there.
Top DVD
RUSH - Beyond The Lighted Stage
Brought to you by the same documentary makers as Iron Maiden's Flight 666, Beyond The Lighted Stage tells the story of Rush, from their early days where they were accused of sounding like Led Zep to filling out arena's around the world. A must see for anyone who has the slightest interest in Rush.
One to watch in 2011

SAINT JUDE
This is the band who the Black Crowes really wanted to be. Blending the sound of the Faces and Humble Pie with the classic sounds of Motown. Fronted by the luscious Lynne Jackaman who seducts you with her sultry voice. If the Rolling Stones were to tour tomorrow, then I just know the perfect support band.

Alan Jones

Top Albums

(no particular order)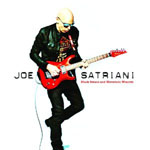 JOE SATRIANI Black Swans And Wormhole Wizards
A blistering return to form after a couple of so-so efforts, from surely one of the finest guitarists on the planet. Face-melting fretwork at its zenith.

PORCUPINE TREE Recordings
Bit of a cheat this one as it originally surfaced in 2001 - but reached such cult status with original copies changing hands for such silly money that the band re-released it this year.
Basically tracks recorded during the Lightbulb Sun and Stupid Dream sessions that didn't make those albums, it shows the sheer quality of the band that even an album of cast-offs can sound this good.

MYSTERY One Among The Living
Pure prog heaven from this Canadian outfit fronted for this effort by Yes vocalist Benoit David. But it's the guitarist, songwriter and band leader Michel St-Pere who catches the ear with scintillating tunes and tremendous playing. If they keep ratcheting the quality up at their current rate, greatness beckons. Fans of Yes, IQ, Rush and Hackett-era Genesis can invest with confidence.

THEA GILMORE Murphy's Heart
Yet another gem from the seemingly bottomless well of talent that is Thea Gilmore. As with all her albums, this is articulate, pithy, celebratory and, above all, listenable folk/rock music of the highest standard. How she isn't a household name I'll never know, but then, those of us who do know would like to keep her a secret.

SUN KIL MOON Admiral Fell Promises
I went into this wonderful record shop/café in Falmouth and this was playing. I just had to have it but didn't know who it was. Shame on me.
Sun Kil Moon is the solo alter-ego of one of my old heroes, Mark Kozelek - frontman of one of America's top Americana bands, Red House Painters.
This is a wonderful stripped-down acoustic effort whose tunes take you to an alternative, dreamy, summery place - somewhere that everyone would want to be.

Abi Suter
Top Albums

1. THE LAST REPUBLIC Parade
There is not a single bad track on this album. It is certainly a very consistent masterpiece from five guys who surprisingly, haven't been on the scene for very long at all. This album is a big, fat MUST for all music fans.

2. LINKIN PARK A Thousand Suns
I've never seen so much variety on one album. You never know what to expect from Linkin Park but it always turns out to be a pleasant surprise.
Shifting effortlessly from heavier songs which include rap to piano based songs with soft vocals, Linkin Park make their fans fall in love with their compositions all over again.

3. VAMPIRE WEEKEND Contra
More anticipated amongst music fans than the release of the new Harry Potter amongst teenage girls. This album lives up to all the hype it's receiving. However, it make take a bit of getting used to if you were a fan of the first album.

4. INTERPOL S/T
The fourth release from American indie gods revives the hopes we had for this band before their 2007 record-flop entitled Our Love to Admire. A thoroughly solid comeback for the band.

5. MUMFORD AND SONS Sigh No More
The album is certainly extremely different compared to anything I've heard. I mean what sort of rock band uses a banjo? A damn good one, that's who.
If you can pull off the use of instruments such as banjos, double basses etc. in a rock record then it goes without saying, you are a musical genius. Mumford and Sons certainly deliver a masterpiece here.

Top Gigs

1. MUSE Wembley Stadium
Muse are back doing what they do best; supermassive stadium gigs that are guaranteed to blow your mind. I personally made it to two out of three in the UK dates and Wembley was by far the better of them. Matt Bellamy prances around the stage like a fairy yet still retains the 'I'm a rock god' attitude somehow.
2. BIFFY CLYRO Wembley Stadium
I imagine you're wondering why I've put the support act for the above in my top gigs. Even though it was a support act, you can't knock Biffy wherever you see them (support of headline). They seem to be touring constantly and you can't blame them when that's what they do best.
3. KIDS IN GLASS HOUSES Sheffield
The last on my list but purely because they are not quite developed to the standards of the others yet. Don't get me wrong, they put on an outstanding performance but I don't reckon they're quite at stadium level just yet.
On the up-side they certainly know how to get the crowd going and have an excellent knack for organising their setlist to perfection.

One to Watch

Jets to Zurich have bucketfuls of potential and room to develop significantly in 2011. Crimson Tide was a stunning single for a band who only formed a year ago yet there is still plenty of room for progress which I'm sure will take place very soon. Keep an eye on these guys.



The Rock Man
Top Albums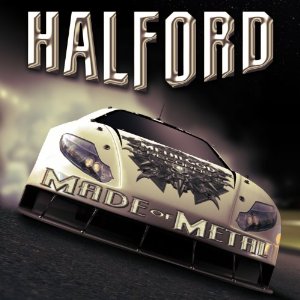 For decades Rob Halford has forged a reputation as being the "Metal God", on "Made Of Metal" he reminds us why he's earned that title.
2. IRON MAIDEN The Final Frontier
Once again Iron Maiden deliver another solid offering. Since Bruce Dickinson's return to the band in 2000, Iron Maiden have released some very impressive work over the past decade, "The Final Frontier" could be their best work to date.
Welcome back Treat!. After a long absence these Swedish hard rockers return with a very powerful, melodic record. Simply a "must have" for all hard rock fans.
The surprise packet of the year, Wow!. What an outstanding album from this young lady, the thing I like most about this is the fact that Issa sings so beautifully, she doesn't growl, scream or sing in an operatic tone like so many of today's artists, she just sings!, How refreshing.
It's Ozzy, enough said.
Top reissue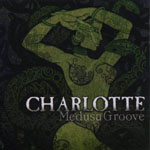 Was quite surprised at how good this record is. It's a shame it took so long to come across my desk.

Top Gigs
Here's the thing, living in Australia is not the best place to live if you're a fan of hard rock or metal, the problem is 95% of the worlds hard rock and metal bands don't come here.
They've all got there reasons & whether I like it or not this is just how it is, oh the joy of living in the U.S. or U.K.!. However some bands do come here when they can (Kiss , Alice Cooper, Nickelback are regular visitors) & these are the ones I've been privileged to see this year.
1. AC/DC Black Ice Tour. Feb 13 2010, Etihad Stadium, Australia
After a lengthy wait, the boys came home. There's a reason bands like this survive for so long, they know what the fans want & they give it to them consistently year after year.
2. METALLICA World Magnetic Tour. Sept 15 2010, Rod Laver Arena, Australia
Wow! sheer power, these boys will rock you to your core!. They originally scheduled dates in November, but the demand was so great they announced some early shows in September. When to that September date & will go again when they come back in November.
3. BON JOVI The Circle Tour. Dec 10 2010, Rod Laver Arena, Australia
Okay this one hasn't happened yet, but I've been blessed enough times to have seen them before so I know what to expect. Should be awesome, age just won't slow them down.
Top DVD
ALICE COOPER Theatre Of Death, Live at Hammersmith 2009.
This is a great show from one of the true entertainers of rock music. Alice brought this show to Australia as well, simply outstanding. If you want to know how to put on a show & survive for Four decades, watch this guy.
Ones To Watch In 2011
Could 2011 finally be the year for a brand new studio album from Van Halen. I've been waiting for so long & the rumours are 2011 could be the year & with David Lee Roth no less!. Also look out for Eden's Curse. I really like these guys and a new album is on the way.

Jim Rowland
Top Albums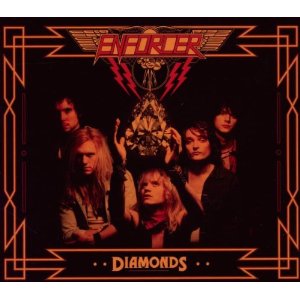 ENFORCER Diamonds
For me, this lot are the best of the bunch when it comes to the New Wave of Trad Metal bands. They've replicated that NWOBHM sound perfectly. Great songs and great energy.
If they are about to bow out, they're going out with a bang. Back to that classic Scorps early 80's sound. Best album since Love At First Sting.
The classic line-up back together produce a corker of an album. Criminally ignored in the UK.
BRANT BJORK Gods And Goddesses
This man knocks out a great album every year without fail and this is one of the best. Super cool stoner grooves.
MONSTER MAGNET Mastermind
Just when everyone is starting to write them off, Dave Wyndorf and co come back with one of their best albums for years. Up there with Powertrip and Dopes To Infinity.
Top reissue
I always loved this album, even more than Heaven and Hell. The remaster sounds great and the bonus disc, a whole concert from Hammersmith in '81, is miles better than 'Live Evil'. A reminder of what a legend we lost this year in Ronnie James Dio.
Top Gigs
Kiss do it bigger and better than anyone else. Total entertainment. More than just a gig of the year.
THE DOOBIE BROTHERS London
Wasn't sure what I'd make of this before I went. Blew me away! Total professionals, brilliant Southern/county rock.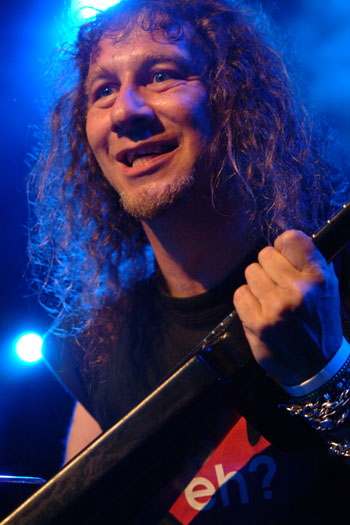 Photo: Noel Buckley
London
Great double bill of some classic old school metal. I always have a party when Anvil are in town, and this was no exception!
PAUL McCARTNEY/ CROSBY, STILLS and NASH London
The perfect antidote to England's dismal display against Germany in the World Cup. CSN were perfect for a scorching summers day. McCartney is one of those people you've just got to see at least once. It's a real live Beatle! Forgot how good some of that Wings stuff was. Great show, nearly three hours went by in a flash.
HORSLIPS O2 Dublin
At the time of writing I haven't actually attended this yet, but I just know it's gonna be in there. One of the greatest Irish bands of all time, recently reformed. Can't wait.
FESTIVALS
BANG YOUR HEAD Total metal mayhem in Germany
HIGH VOLTAGE Two days in a brilliant Rock theme park.
One to watch in 2011
ENFORCER - Metal needs this band.

Top Albums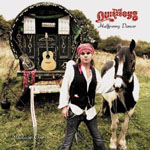 THE QUIREBOYS Halfpenny Dancer
Some classic Quireboys songs, and a handful of covers, all reinterpreted with an Americana feel to them. This is a great album and a good example of what you can do with well written material.
Great album from a reformed Ratt. Featuring most members of their classic line up, Infestation was a true return to form. However, it does appear that any long term plans for the band have been put on hold as vocalist Stephen Pearcy readies a new solo outing.
RONNIE WOOD I Feel Like Playing
Possibly the best solo album from Faces/Rolling Stones guitarist Ronnie Wood so far. A great diversion to the tabloid headlines that have followed him around for the last few years and a sure fire sign to Jagger and Richards that he is ready to recommence Stones duties.
RECKLESS LOVE Reckless Love
Like early Van Halen for the 21st Century, Reckless Love have picked up many new fans this year. This is an album that comes highly recommended.
MICHAEL MONROE Another Night In The Sun
Great live show that finds Monroe and his new band mates playing songs from throughout his career mixed with some well chosen covers and 2 new songs. All signs point to a great new album from the band in the New Year.
Top reissue

BANGLADORE CHOIR On Target
A smorgasbord of late '80's classic rock sounds- full of big guitars, massive choruses and hooks and harmonies a plenty. Had this album originally been released a couple of years earlier, and on a major label, it would have gone double platinum easily.

Top Gigs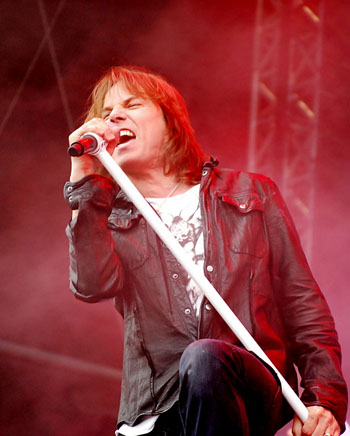 Photo: Moonshayde Photography

EUROPE London
Europe are in fine form following the enthusiastic support for recent album Last Look At Eden.
>> Europe play UK dates in February 2011
KISS are a band rejuvenated with a great new album in Sonic Boom and a career that is back on the rise. This was a great show and was enjoyed by fans of all ages- this was a one of those nights that will be hard to top.
MICHAEL MONROE London
Following the recent Hanoi Rocks split Monroe has put together a great band featuring Sam Yaffa (Hanoi Rocks/New York Dolls), Steve Conte (New York Dolls) and Ginger (The Wildhearts).
Performing material which covers his entire career the band have been appearing all over the world this year and are currently working on an album with legendary produced Jack Douglas.
Two bands that are back at the top of their game, Foreigner had enjoyed rave reviews the night before at the seminal High Voltage Festival and were in fine form here. Europe also impressed and both bands no doubt gained a number of new fans from the young crowd.
Top DVD

THE ROLLING STONES Stones In Exile/ Ladies and Gentlemen
Following the recent re-release of the band's Exile on Main Street album, the DVDs Stones In Exile and Ladies and Gentlemen The Rolling Stones were released. The former is an extended version of the special that appeared on the BBC around the same time whilst the latter is a re-mastered version of the bands 1972 tour film. Both classics.
One to watch for 2011
GENTLEMEN OF DISTORTED SOUND




Top Albums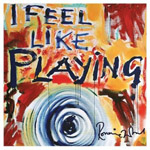 1 RONNIE WOOD I Feel Like Playing

2 FM Metropolis

3 DIO Donington Live

4 IRON MAIDEN The Final Frontier

5 DOOBIE BROTHERS World Gone Crazy
Top reissues
PAUL McCARTNEY & WINGS Band On The Run
DEEP PURPLE Come Taste The Band
Top Gigs
1. FOREIGNER High Voltage
Hot summers day...Perfect festival set...Spot on.

2. NAZARETH Skegness
Great climax to a great weekend, with lots of funny stories to tell the grandchildren.

3. GIRLSCHOOL Hard Rock Hell
Brought a feelgood factor to a cold Saturday. For me best band of the weekend.

4.QUIREBOYS London
An acoustic set from the Quireboys...small club ...Spike in his element.

5. BON JOVI London
Was'nt planning on going but given two tickets on the day. Went along with Louise McCloskey a friend from work. We were doing ok, until spacemen kept filling our glasses...Bon Jovi were OK as well.
Top DVD
RORY GALLAGHER Ghost Blues
One to Watch in 2011
CHANTEL McGREGOR
This girl gets better and better...Simply awesome.

SAINT JUDE
2011 could well be there year...In Lynne Jackaman they have a star.


Top albums
1 WHITE WIDDOW S/T
From out of nowhere these Aussies deliver one of the best slices of 80's style AOR in a long time, awash with keyboards, great guitar work and massive hooks. Destined to become a cult classic
2 MELISSA ETHERIDGE Fearless Love
The most consistently rocking album of her long career, but without losing the confessional lyrics, and bolstered by a superb modern rock production from John Shanks
British AOR legends return with an album of melody and maturity that looks forward not back
Mainman Dann Huff is absent from the reunion but Terry Brock's vocals lift a classic, if unoriginal, melodic rock album out from the crowd
5= NELSON Lightning Strikes Twice
A triumphant return from the one time Timotei Twins that has a gleeful exuberance to it and one of the songs of the year in seventies pastiche How Do You Miss Me
5= H.E.A.T.Freedom Rock
A second album full of catchy anthems from the talented young Swedes, spoiled only by a lightweight production, and with the year's top ballad in Shelter
A great, fresh sounding comeback from the veterans with all the hallmarks of classic Scandinavian melodic rock

Top gigs
Such a great one for gigs that I cheated and divided them into festivals and other headline shows
Festivals
1 FIREFEST VII Nottingham Rock City
Every year the organisers of melodic rock's 'world convention' excel themselves and this year's 17 bands were of the highest calibre yet. For me and many others Jimi Jamison singing his Survivor classics was one of the festival's best ever sets
2 MOONDANCE JAM Walker, Minnesota, USA
Friendly atmosphere, well organised, great sound and lighting and headliners who know how to entertain in Sammy Hagar, REO Speedwagon and Lynyrd Skynyrd- if Carlsberg did rock festivals, this would be it
3 MELODIC ROCK FEST 2 Elgin, Illinois, USA
Sadly a poor home turn-out meant Aussie promoter Andrew McNiece lost money- but a solid 2 day lineup (Winger, Y and T, Danger Danger et al) in an intimate roadhouse made for a great away gig for many Firefest regulars from UK and Europe
4 HIGH VOLTAGE Victoria Park, London
At last a festival specifically targeted at the classic rock fan, with huge diversity of bands. A small turnout lost HMV money but made for a much more comfortable experience for those of us who were there
5 HARD ROCK CALLING Hyde Park, London
A perfect day (other than England's World Cup exit) for the soft rock sounds of Crowded House and Crosby Stills and Nash, then Paul McCartney delivers 2 ¾ hours of the songs that made popular music

Other
1 BON JOVI 02 Arena, London
The kings of stadium rock produce consummate entertainment on a rare residency of arena shows
2 TOM PETTY & THE HEARTBREAKERS Hollywood Bowl, Los Angeles
A setting of great beauty matched by a masterclass of classic American music and far rockier than on record
3 BAD COMPANY Brighton Centre
Finally got to see all surviving members show off their great back catalogue and put on a good show into the bargain
4 MICHAEL SCHENKER GROUP Shepherds Bush Empire, London
Great to see the mercurial German back to his best, with original MSG members and a memorable encore with Pete Way and Paul Raymond
5= EUROPE Shepherds Bush Empire, London
A fantastic atmosphere and all ages represented as the Swedes continue their reinvention for a new millennium
5= LYNYRD SKYNYRD Hammersmith Apollo, London
The Southern Rock legends know how to put on a show like few others while newie 'Still Unbroken' was perhaps live song of the year
5= FM Islington Academy, London
Britain's melodic rock treasures return sounding better than ever- combined with a great night outside the pub afterwards on the year's hottest day

Lee Millward
Top Albums
THE REASONING Acoustically Speaking
Stunning acoustic versions of some of the band's best loved numbers

JOE SATRIANI Black Swans and Worm Hole Wizards
The wizard of the fret returns with another scorcher.

ULTRAVOX , Return To Eden
Top notch reminder of what a great live band this is.

PAUL GILBERT Fuzz Universe
Great new album from the man who's one of the select few guitarists to be mentioned in the same circles as Satch.
Top reissue

EMERSON, LAKE, & PALMER , Works Volume 1
Nothing can touch the majesty of Fanfare For The Common Man at full volume
Top Gigs
Superb first festival and the chance to see/photograph many superb bands including The Reasoning, Magnum, Uriah Heep, and ELP's last ever performance ... How will they top this for 2011?

JOE SATRIANI Manchester
Amazing display of guitar virtuosity from the master .

THE MOODY BLUES Birmingham
A setlist culled from over forty years worth of timeless classics ... A magical evening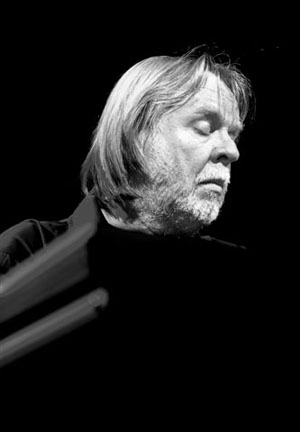 Photo: Lee Millward

JON ANDERSON/ RICK WAKEMAN Manchester
Stripped down versions of Yes classics as well as new material prove that these guys are masters of their art, and on top of their game.

GLENN HUGHES Bilston
Glenn's annual homecoming gig proved yet again that "the pipes" are in as good condition now as they were back in 74.
Top DVD
ULTRAVOX Return To Eden
One to watch in 2011...

IMELDA MAY
Infectious Rockabilly at it's very best

Keith Thompson
Top albums
1. BLACK COUNTRY COMMUNION
2. JOE SATRIANI Black Swans & Wormhole Wizards
3. THE ORB feat. David Gilmour Metallic Spheres
4. HAWKWIND Blood Of The Earth
5. BLACK SOUL STRANGERS - Animate
My five is topped by Black Country Communion who look set to leave a longer lasting legacy than was first expected when financial differences clouded the initial euphoria. It was a team album with a definite direction which complements the talents of those involved. Halftime score: BCC 2 Chickenfoot 1.
Top reissue
DEEP PURPLE Come Taste the Band
Top gigs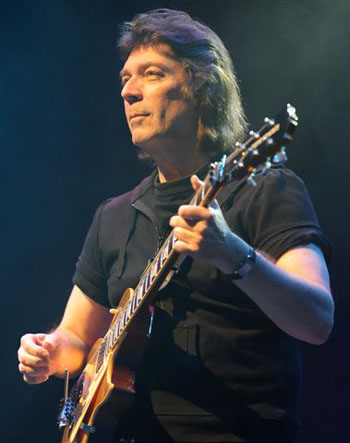 Photo: Lee Millward
1. STEVE HACKETT Birkenhead
2. GLENN HUGHES Bilston
3. OZRIC TENTACLES Liverpool
4. GONG - Manchester
5. BLACK SOUL STRANGERS Liverpool
The top two will stay in the memory for some time to come. Steve Hackett's band is a tour de force while Glenn Hughes appears to have found a guitarist in Soren Anderson who appeals to the ladies.
In their own ways, both stalwarts have found another gear in their latter careers. A word too for Black Soul Strangers who are more than Coldplay clones and have an edge to them that is intriguing and unpredictable.
Top DVD
HEAVEN & HELL Neon Nights - Live At Wacken
I tried to avoid clichés and ended up writing a sentence that sounded like a cliché but isn't. I mean every word when I say that this man was a fantastic singer, true gentleman and a brave warrior. Icon? You betcha. Thankfully he didn't know it was to be his last event with Heaven and Hell.
One to Watch in 2011
PHILIP SAYCE
Philip Sayce is an obvious choice to grab the baton from Joe Bonamassa. Already receiving rave reviews, it looks like a case of good PR being the key to success in 2011.
I'd just like to add The Jokers too. I agree totally with Jason's assessment of the album. It's tough out there but these scousers are relentless in their climb.
>> The Jokers support Hawkwind on tour in December 2010

Nick van der Meulen
Top albums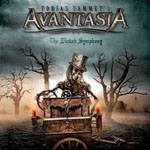 AVANTASIA The Wicked Symphony/Angel of Babylon
Tobias Sammet has outdone himself with a collection of great songs, performed with talented collaborators. Tobias' duet with Klaus Meine, 'Dying for an Angel' must be one of the songs of the year…

SCORPIONS Sting In The Tail
While it would've made it to my list just because it's (supposedly) the last Scorps album, it makes it because it's the back-to-basics Scorps album fans were waiting for.

JOE BONAMASSA Black Rock
While many blues fans feel that JB has sold out to commercialism, you're not going to get better weak-at-the-knees blues. 'Black Rock' again provides proof of this.

HALFORD Made of Metal
The album Judas Priest fans were hoping the band would produce 20 years ago. 'The Mower' is a monster!

IRON MAIDEN The Final Frontier
Iron Maiden takes what progressive metal should be to another realm. Not the easiest album to listen to, given time it is a masterpiece. Up the Irons!
Top reissues

DEEP PURPLE Machine Head, ALICE COOPER School's Out, Killer
All three albums brought out on gold CD and mastered by Audio Fidelity. Brings out the richness of what vinyl used to give and gives these classics new life.

SAVATAGE Still The Orchestra Plays
Ideal compilation of a criminally underrated rock band.

Top gig
HEART at the Las Vegas Hilton
Top DVD
THE UNION The sound of their first show is unbelievable.

Andrew Lock
Top Albums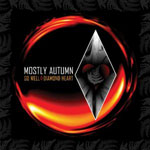 1 MOSTLY AUTUMN Go Well Diamond Heart
A breathtaking album marking a new chapter for the band and improves with every play
Mostly Autumn - In my opinion the most underrated band in the country who consistently produce quality albums and put on great shows all over the country, this year starting a new chapter of the band with a new lead vocalist.
2 THE REASONING Acoustically Speaking
Brilliant re- workings of classic Reasoning tracks
3 STEVE HACKETT Out of the Tunnels Mouth
A diverse collection of fabulous guitar led music from the ex Genesis man , full of atmosphere (and at times Eastern promise)
4 CHRISTINA Broken Lives and Bleeding Hearts
Powerful and moving solo album from Magenta vocalist Christina Booth
5 PANIC ROOM Satellite
Very original stunning second album by Anne-Marie Helder and co.
Top Gigs
1 MOSTLY AUTUMN The Grand Opera House, York
As good as ever the annual home city Mostly Autumn gig, complete with seasonal encores and fun, and the usual lengthy set with a large chunk of the new album and plenty of MA classics - a stunning gig.

2 MOSTLY AUTUMN Leamington Spa Assembly
An emotional show in my home town marking Heather's last show with the band - sad but triumphant at the same time.

3 BREATHING SPACE Robin 2, Bilston
Another emotional show this being Olivia's last with this band before taking over as lead vocalist with Mostly Autumn and a fantastic lengthy set covering all three breathing Space albums with a couple of Iain Jennings penned Mostly Autumn tracks for good measure.

4 CAMBRIDGE ROCK FESTIVAL 2010
Another fantastic and friendly Cambridge Rock Festival with highlights including Mostly Autumn, Deborah Bonham, Cherry Lee Mewis, Oliver Dawson Saxon to name but a few.

5 MARILLION Leamington Spa Assembly
The band's rocking warm up show for their headline set at the High Voltage Festival with a fantastic choice of material showcasing some of the highlights of the bands career.

Top DVD

MOSTLY AUTUMN - That Night in Leamington
A great souvenir of a magical evening


Band to Watch in 2011

VOODOO VEGAS
Have seen this band twice both times supporting UK Guns N' Roses and have a real feeling this band have big things ahead of them, they sound/look great and even though have obvious influences still have that original over all sound, hopefully they will have their first studio album out next year and things will really start happening.



---
If you'd like to contribute, please submit your own Best Of here.
---
---
| | |
| --- | --- |
| | Print this page in printer-friendly format |
| | Tell a friend about this page |
| | Bookmark with del.icio.us |
| | Bookmark with Digg |
| | Bookmark with reddit |
| | Bookmark with Facebook |