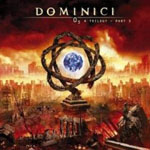 DOMINICI 03 A Trilogy - Part 3 (Inside Out)

Criminally overlooked, this is a minor prog-metal masterpiece from the original Dream Theater vocalist and his pan-European crew. Sadly, the final episode in a trilogy of albums. Dream Theater, Symphony X and power metal fans in general should investigate.

TODD RUNDGREN Arena (Cooking Vinyl)

A consistently good album and an excellent follow-up to 'Liars'. With more emphasis on guitar-based rock, doffs a cap to classic arena bands but served up with style and reverence.

TINA DICO Count To Ten (First Gramophone)

Her previous album 'In The Red' is probably stronger but 'Count To Ten' further spread the word about this talented singer-songwriter (Danish but domiciled in London). The high melancholy/dark-quotient is strangely appealing.
Top Gigs
1. WHITESNAKE/DEF LEPPARD (Liverpool Echo Arena)

Almost faultless cock-rock from two of the best exponents. Although evident that Coverdale was using backing tapes, Whitesnake can still cut muster, whilst the Leps gave the impression they'd never been away.

2. JOE SATRIANI (Manchester Apollo)

Unusual that a two-hour guitar-fest can hold the attention but this is a great reflection of Satriani's consummate skills and strong catalogue, and not least due to his unfailing energy.

3. MERMAID KISS (The Limelight, Crewe)

They don't play many live gigs and they have a hardcore of devoted followers who have responded to a clutch of well produced CDs. A fine acoustic performance, hopefully they'll expand the band with a drummer and guitarist for those louder moments and bigger venues.
Look out for:
New EUROPE album due in the spring, NATASCHA SOHL's fine album 'Dirty Little Word' should finally get a release. GRTR! Rising Stars GLYDER should make further headway in 2009...and hopefully EDEN'S CURSE will be touring promoting their fantastic album 'The Second Coming'. And...ace singer-songwriter JAMES GRANT is readying a new album too.


1 IAN PARKER The Official Bootleg Album

Ian Parker is simply the most emotive white boy soul singer, the best relationship songwriter outside of Dylan and purveyor of the most resonant of guitar tones since the young Peter Green.
This is a warts and all live album where you can actually feel the dynamic of the gig build as much as the connection between artist and audience.
In a world of over production, remixes, and patched up live albums, this is the real deal.

2 SPARKS Exotic Creatures of the Deep
Lil Beethoven Records LBRCD111 (2008)

Trademark 21st Century Sparks with catchy repeated choruses and the startling trademark falsetto and spoken word delivery of Russell Mael, allied with some complex arrangements that bring out every nuance of brother Ron's lyrics.
And while 'Exotic Creatures' doesn't quite match the best moments of 'Young Lovers' it does include Sparks' best single for years 'Good Morning' and also includes the clever 'Lighten Up Morrissey' and the magnificent world play of 'This is the Renaissance'.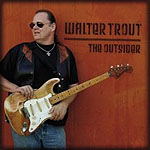 3 WALTER TROUT The Outsider
Provogue PRD 7245 2(2008)
With an album crammed full of emotional honesty and brilliant playing, all neatly wrapped up by Trout's new producer John Porter, this is easily his most accomplished work. There's characteristic power shuffles, mellifluous grooves, big tones solos and great songs. 57 years old and rocking Walter is still the man!!

4=
MICK HUCKNALL Tribute To Bobby SRA004CDX (2008)
You may consider this a strange choice but in terms of blues eyed soul, beautiful phrasing, killer arrangements and sheer interpretive brilliance this album is hard to beat

BRIAN WILSON That Lucky Old Sun Capitol 50999234830 26 (2008)
A magnificent return to form 'That Lucky Old Sun' is a marvellous piece of work that further carries Brian Wilson along the road of rehabilitation following several troubled decades.
Producer Van Dyke Parks contributes the narrative links and Brian has also found an excellent writing foil in Scott Bennett. And while 'That Lucky Old Sun' isn't quite up there with 'Smile' it is still a remarkable conceptual work for an artist of 66 who has suffered more traumas than most.

5 EDGAR WINTER Rebel Road Evangeline GELM 4201

One of the most surprising come back albums of the year, multi-instrumentalist EW teams up with a wide array of guests including unlikely liaisons with guitarist Slash, country star Clint Black and brother Johnny.
Look no further than the tile track which is a classy biker anthem with a big punchy chorus fuelled by some telling lead guitar work by guest guitarist Slash.

Top DVDs

1 LES PAUL - Chasing Sound: The Les Paul Story
Eagle Vision EREDV707 (2008)
This is a superbly produced bio-doc about an incredible man. Les Paul turns out to be as humble as he is a brilliant inventor, innovator, guitar maker and one time Top 40 star. This is the beautifully told story of one of the greatest men of your time who remains infused with undiminished life force.

2 DONOVAN Sunshine Superman - The Journey of Donovan SPV 80001294 2DVD (2008)
Another complete surprise as Donovan stares straight into the camera and tells you his life story, and what a story! All presented in a chronological context with all the 60 hippy cultural antecedents including the influence of the Beat Poets and Jack Kerouac's 'On the Road' in particular.
Donovan readily immersed himself in his music, books, poetry, and philosophy. Look beyond the trippy hippy clichés and you find a perceptive man with only the merest hint of an ego towards the end of an exhaustive but riveting 3 hour film.

3 ALBERT COLLINS Live At Montreux 1992
Eagle Vision (2008)

These Two 1979 and 1992 Montreux festival appearances show just how influential Collin's use of sustain, tone and thumb picking was in the rock blues field. Never afraid to take his time and play one note where others might cram in ten, Albert was indeed the king of cool.
You want the blues, you want to tap into one of the sources, you want updated contemporary crossover cool, Albert is your man!

Top 5 gigs… I need Five!!!
SPARKS
London, Shepherds Bush Empire 13 June 2008
What can you say about a band that has just produced three of their best albums some 37 years into their career and then embarked on the massive goal of playing their entire 20 album back catalogue leading into the premiere of their new album, in little under a month?
MONTE MONTGOMERY
The Luminaire, Kilburn, London, 15 April 2008
Much like those pivotal gigs back in the 70's when Little Feat and Lynyrd Skynyrd played ground breaking UK debut gigs, Stanley Clarke opened a new world for the bass and Stanley Jordan brought guitar tapping to a new level, Monte Montgomery played the kind of show that suggests his powerful use of the acoustic guitar marks him out as a rising star of the six string.
MICHAEL SCHENKER & Friends
Boom Boom Club, Sutton, Surrey 17 January 2008
The comeback that they all said wouldn't happen. Michael dug deep to make the most of such out and out favourites as 'Too Hot to Handle' and 'Ready to Rock', and further impressed with some lovely guitar flurries on 'Angel of Avalon' and he added some crunching riffs on the instrumental 'Into the Arena'.
And as the gig gained an irrepressible momentum, Schenker seemed to loosen up and responded to his adoring crowd with a raucous 'Doctor Doctor'

BILLY WALTON
Band Zoom @ The Moon SE24 8 Nov 2008
Billy is the one to watch in 2009; he's honed his craft with Southside Johnny, jammed with Springsteen and worked with Gary US Bonds; He opened for Robin Trower earlier this year in Atlantic City, and this gig proved to be as good as we all hoped.
Fronting a powerhouse band, Walton is a consummate player, a veritable avalanche of cascading notes, bags of tone colouration and a hatful of songs. The band hails from Asbury Park, they have that joyous jersey drive, that unrelenting push and all the talent in the world to mould it
CHRIS DUARTE
Boom Boom Club, Sutton, Surrey, 6 April 2008
When they come to write the great book about guitar players there will surely be a place for Chris Duarte. Surely there can be few other players on the planet who can combine such startling energy levels with outrageous creativity and notes to match. Not for nothing has this Georgia based Texas guitar slinger been described as the 'John Coltrane of the guitar'. Simply awesome.

ONES TO WATCH IN 2009:
Firstly seeing as I have not got much out and out rock in my best of, let me immediately redress the balance with a five star recommendation for out and out rock band FOUR WHEEL DRIVE
Still in their teens the Twickenham four piece update the Bon Scott steam roller rocking of early AC/DC, add Keith Richard like riffs and top it with some Zeppelin influenced bluesy derived killer high octane rock. They blew the roof off. Never was the phrase, 'For those about to rock' more apt!
Funky rock blues guitarist OLI BROWN is also only 19 years old and has already enchanted Germany, Holland and Texas in the US. He is to be found on Ruf records.
Another 19 year old is JAY TAMKIN a killer guitar player from Torquay who will tour' 09 as support for Hawkwind. New Jersey's BILLY WALTON, meanwhile, is the kind of good old fashioned powerhouse shit-kicking guitarist who will surely prove popular on the live circuit.
THE CLOUD ROOM are a good bet for commercial success in the indie sphere, while in Europe the band of the moment is the Finnish/French duo (plus UK drummer) THE DO. A kind of electro funky poppy rock duo they have enjoyed success with the single 'Weight on My Shoulder'.
Finally, watch out also for minuscule hey another duo from France who mix clever and humorous minimalism with a Talking Heads style vibe.
Remember you read it first here!

Pete Whalley
Top CDs
- a corker, and undisputed best female fronted rock album of the year.

SHERYL CROW Detours
- a class act, back to her best, with one of the strongest sets of her career.
- an accomplished affair, with a stripped back delivery and heartfelt vocals.

HOMESPUN Short Stories From East Yorkshire
- Hull's finest - Dave Rotheray and pals with the divine Sam Brown on vocals.

HYDROGYN Deadly Passions
- just edged by Anemo for female fronted rock album of the year. But album cover of the year, for sure.

ELEANOR McEVOY Love Must Be Tough
- a retro ride with all the usual McEvoy hallmarks of great songs, fantastic production and, of course, Eleanor's wonderful vocals.

PANIC ROOM Visionary Position
- a grower that provides a neat balance between new prog and commercial accessibility.

ROYWORLD Man In The Machine
- debut album of the year combining commercial and rock credibility.

JUDIE TZUKE Songs 2
- shows the young pretenders that they've got a mountain to climb. Timeless singer songwriter quality.

WHITESNAKE Good To Be Bad
- proves there's life in the old dog yet. Classic rock with a jaw dropping production that will rip your speakers to shreds.

Stuart Hamilton
Top CDs
I didn't think it was a particularly good year, and spend most of my time writing and broadcasting the blues. But the non-blues highlights were:

FIRST BAND FROM OUTER SPACE We're Only In It For The Spacerock
They take mid seventies Hawkwind as a launchpad, then boogie down the middle of the spacerock highway, synths a-fluttering, riffs a-riffing (really), and an abundance of splendid titles like 'Sometimes Going Too Far Is the Only Way to Go' and 'Make Yourself Heard For the Rest of the World'.
I honestly didn't think Sir David had this in him, especially as I was no fan of the way Doug Aldrich performed the old Whitesnake material live.
But, credit where credit's due, the band do what they're told in unshowy fashion, and the second half of the record is as good as anything from days gone by.

BLOWBACK Morning Wood
Imagine a power chord going "dunga dunga dunga dunga dunga" while a seventies soft porn actress dances next to a lava lamp, and you might get close to the sounds that Blowback are dealing in. It's hot, sweet, sticky and fuzzy, and is the sound I hear in my head when all around is silent.

KAMELOT Ghost Opera: The Second Coming
When the original version of this album came out I said it was exceptional album that's required listening. Naturally, I was right, and if you disagree with me, then there's the door, out, you're barred.
Disc 2 of the expanded reissue is a brand new peach of a live album with the divine Simone Simons from Epica popping in to sing on 'The Haunting', a great song now made better.

GORGOROTH - Live In Grieghallen
The soap opera drags on, and I don't know or care whether this is still available as Gaahl and King tried to legally block the release. You won't grow old listening to it, as it only lasts 31 minutes and it's definitely one for the fans as they rattle through a bunch of old favourites. It's a riff frenzy with the diabolical shrieks of Gaahl lording it over and above the slightly deranged, raw and meaty sound.

Top DVDs
DVDs which took my fancy, despite the fact that I'm watching every episode of Las Vegas, in sequence, so there's little time left for telly viewing.

REO SPEEDWAGON Live In The Heartland
As with all the Soundstage shows, it's filmed well and has a great sound. The band seemed well up for the theatre sized crowd. It's an excellent reminder of a great band, and one that fans should snap up.

SYLVAN Leaving Backstage / The Show
Progsters Sylvan use video projections and an excellent light show to visually flavour the mood and the music. You also get studio footage, band interviews, and the entire rendtion of 'Artificial Paradise' from the same show, in amongst an hour and a halfs worth of bonus material. It's an outstanding release from an outstanding band.

AMERICA Live At The Ventura Theater
The friends were Andrew Gold and Stephen Bishop, and I'd forgotten how good Andrew Gold is. The main course sees the kings of seventies west coast soft rock launching straight into 'Ventura Highway', and for the next 25 minutes I was off into my happy place, as their still sweet harmonies and glorious melodies swept me away.

Top Gigs
A year bedevilled by death and illness, I didn't get out much, but three that stood out are below. Although I will be seeing Hawkwind for the 300-and-something-th time shortly after writing this.

KISS Donington
Joe Satriani/Paul Gilbert @ Glasgow Royal Concert Hall
Walter Trout/Oli Brown @ Picturehouse, Edinburgh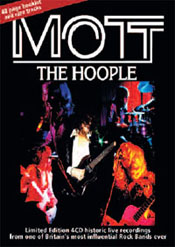 Top CDs
GENESIS - BOX SET 3, 1970-1975
MOTT THE HOOPLE - IN PERFORMANCE 1970-74

KEVIN AYERS - THE UNFAIRGROUND

GOLDFRAPP - SEVENTH TREE

ELBOW - THE SELDOM SEEN KID

Top DVDs
ROLLING STONES - SHINE A LIGHT

THE CLASH - LIVE: REVOLUTION ROCK

THE WHO - AT KILBURN

Top Gigs
MYSTERY JETS (OXFORD)

FAIRPORT CONVENTION CROPREDY FESTIVAL 2008


ONES TO WATCH IN 2009:
MICK TAYLOR TOURING FEBRUARY

EMI DOING FOR PINK FLOYD WHAT THEY DID FOR GENESIS?

Joe Geesin
Top CDs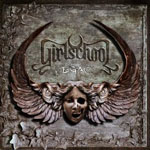 GIRLSCHOOL Legacy
MAGNUM Wings Of Heaven Live
MARILLION Official Bootleg (6CD box)
NAZARETH Newz
MARSHALL LAW Razorhead
URIAH HEEP Wake The Sleeper
GMT Evil Twin

Reissue Albums
DANNY JOE BROWN - Danny Joe Brown (one of the best Southern Rock albums ever)
MICHAEL SCHENKER GROUO - Best Of 80-84
STRATUS - Throwing Shapes

Bands most in need of a decent UK reissue campaign
ELOY
BRAM TCHAIKOVSKY
PRAYING MANTIS
COZY POWELL

LPs on playlist still not issued on CD!
QUARTZ - Against All Odds
Di'ANNO - Di'anno
HAWKWIND - PXR5 (it's never been issued 'correctly')

Top DVDs
IRON MAIDEN - Live After Death
GILLAN - The Glory Years
Ron GEESIN / David GILMOUR / MUN FLOYD - Atom Heart Mother (bootleg)

Top Gigs
Atom Heart Mother - Ron Geesin & David Gilmour / Mun Floyd

Highlight of 2008
Interviewing Biff Byford - 3 times, and his recognition of my work
Atom Heart Mother - the concert
Atom Heart Mother - the Record Collector article

ONES TO WATCH IN 2009:
New Praying Mantis and Saxon albums

Neil Daniels
Top CDs
MOTORHEAD Motorizer (SPV)
METALLICA Death Magnetic (Warners)
AC/DC Black Ice (Columbia)
ALICE COOPER Along Came A Spider (SPV)
WHITESNAKE Good To Be Bad (SPV)
JOURNEY Revelation (Frontiers)
BOB CATLEY Immortal (Frontiers)
TODD RUNDGREN Arena (Cooking Vinyl)
THUNDER Bang! (STC)
QUEEN & PAUL RODGERS The Cosmos Rocks (EMI)

Top DVDs
SCORPIONS Live At Wacken
VALENTINE Live At Firefest
AC/DC No Bull; The Director's Cut

Top Gigs
GIRLSCHOOL & DIO - LONDON ASTORIA
STONE GODS & AIRBOURNE - LIVERPOOL ACADEMY
QUEEN & PAUL RODGERS - MANCHESTER ARENA

ONES TO WATCH IN 2009:
New bands:
HEAVEN'S BASEMENT -
www.heavensbasement.com/
www.myspace.com/heavensbasementofficial
HOLY GHOST REVIVAL -
www.holyghostrevival.co.uk/
www.myspace.com/holyghostrevival
CHICKENFOOT

New albums:
HEAVEN & HELL STUDIO ALBUM
OZZY OSBOURNE'S STUDIO ALBUM
Tours:
PRIEST FEAST TOUR
AC/DC TOUR
METALLICA TOUR

AC/DC Black Ice
What can you say about this one, highly anticipated and well worth the wait. Every track is good.
TESLA Forever More
Another fine album from the hard working and under-rated Tesla.
Another example of a classic band recapturing the sound of albums gone by.
Great live versions and re-workings of some of the band's best songs and a handful of covers that influenced the band.
BUCKCHERRY Black Butterfly
A great follow up to 15 and finds the band at the top of their game.
GUNS N' ROSES Chinese Democracy
Why not? Still growing on me and still only days old, this is not going to be loved by all Gn'R fans but a good album none the less.
MOTLEY CRUE Saints Of Los Angeles
It could have been a disaster in the making but in the end turned out to be another corker from the veteran LA band.
John Mellencamp- Life, Death, Love & Freedom.
Great album, well written and rarely off my stereo since it arrived.
MANRAZE Surreal
This mini supergroup have produced an album combining great songs with great musicianship, and the songs are addictive like you wouldn't believe (see "Skin Crawl" for a great example of this!!).

Honourable mention:
THE STORYS Town Beyond The Trees
Great debut album from this British band, well worth a look.

Reissue of the year:
DENNIS WILSON Pacific Ocean Blue (Legacy Edition)
This highly influential album has long been out of print, now re-mastered and re-packaged to include the songs recorded for a second album that never saw the light of day.

Top DVDs
TESLA Cumin' Atcha Live! 2008
Great live recording of the band on their recent tour- this DVD makes bands half their age look slightly embarrassing.
ROLLING STONES Shine A Light
The legendary Scorcese and the equally legendary Stones- it could only ever be a success.
HANOI ROCKS The Nottingham Tapes
With the quality of a very good bootleg, this DVD does seem dated- however, it is statement of Hanoi Rocks at their chaotic best.

Top Gigs
DEF LEPPARD/WHITESNAKE/Black Stone Cherry (Wembley Arena)
Three great bands combining to make this one of the hottest tickets of 2008.
ACE FREHLEY (Astoria)
A rare outing from the ex-KISS guitarist and not a disappointing one either.
EXTREME (Astoria)
Great return from Extreme- one of the tightest bands I have ever seen live.
Great show from the legendary Finnish band. Unfortunately they are planning to call it a day early next year.
A great gig considering everyone in the venue was in no doubt that the band were on their way out. At least they went out with a bang.

Alan Jones
THE PINEAPPLE THIEF Tightly Unwound
…And you thought the age of the classic prog rock album had gone. It hasn't, and this album's majesterial swoop and intimate quiet interludes demonstrate it to the max. Superb, just superb.
Thea raises the bar with every release and this is no exception. Classic singer-songwriter material with a modern rock twist - and off-kilter lyrics that can cut you to the bone.

CHUCK BRODSKY Two Sets
A real surprise this one. Not easy to find, but well worth seeking out, this is a marvellous 2CD set capturing one of America's best-kept secrets live across two nights (hence the title).
Biting satire, comic moments and the occasional lump in the throat moment are all held together with dazzling acoustic guitar work. How he's not as famous as Dylan or Neil Young has to be one of the mysteries of the universe.

JOE BONAMASSA Live From Nowhere In Particular
A blues-rock tour de force that will have even the most discerning guitar nut contorting his face in time with the blistering fret work on display here.
Bonamassa is a dish best served live and this is a smorgasbord of finest live cuts.

CHUMBAWAMBA The Boy Bands Have Won
Chumbawamba have just got better and better since they ditched their anarcho-punk diatribes of yore and this is surely their finest yet. They've kept all the satire, bile and leftie politicking, but it's now set to a wonderful acoustic vibe, which, I think, delivers the message even more strongly. My album of the year!


Top DVDs

DAVID GILMOUR Live In Gdansk
For sheer professionalism, a great show, and massive, though understated, stage presence, this live recording of Gilmour's gig at the Gdansk shipyards takes some beating. Only the number of release formats slightly lets it down, with commerciality (as is often the case with Pink Floyd) seemingly the driving thrust. Still great stuff though.

TORI AMOS Live At Montreux 1991 & 1992
Without doubt my finest of the year! Superbly filmed, superbly recorded and two performances to die for make this compulsive viewing.
Recorded just before and just after the release of the classic 'Little Earthquakes', I sat there totally transfixed watching a woman play a piano and sing. The fact that she looks absolutely gorgeous as well didn't influence my decision at all you understand...

Top Gigs

LIVEWIRE AC/DC Pacific Road Arts Theatre, Birkenhead
An unexpected surprise to start with. Livewire promote themselves as the country's premier AC/DC tribute band, and, do you know what, they were simply amazing.
Egged on by a large and enthusiastic crowd, they put on a performance that just rocked the place from beginning to end.
All you could hear from the crowd on the way out was "f*****g brilliant". Catch them if you can, even if you're not keen on AC/DC. For a great rocking night these boys are hard to beat!

JOE BONAMASSA Pacific Road Arts Theatre, Birkenhead
One of the best guitar players on the planet and surely the last time we'd be able to see him in such an intimate venue before the arenas get him.
Again propelled by a packed crowd, (I can't believe the local council is thinking of closing this place) Bonamassa's guitar histrionics practically stripped the paint off the walls.
His brand of rock and blues is surely everything a guitar fan could possibly want - and then some. Half a point deducted though for the interminable on/off nonsense of the encores which seemed to last almost as long as the show.

BUDDY GUY Liverpool Philharmonic Hall
Knowing Buddy was now 72 years old, I'd maybe toned down my pre-gig level of expectation, having last seen him about sixteen years ago. What WAS I thinking of! With that trademark amped-to-the-max Stratocaster, Jesus, he just tore the place apart.
He also has his other trademark of stopping in mid-guitar burst, talking for a bit, playing a few notes quietly, then ramping it up again to tear the arse out of another screaming blues riff.
Coupled with his now-legendary crowd walkabout and a band as tight as a gnat's chuff behind him, this had to be my highlight of the year - and not just in music!

Noel Buckley
Top CDs
1. DEF LEPPARD Songs from the Sparkle Lounge
2. WHITESNAKE Good To Be Bad
3. GLYDER Playground For Life
4. BLACK CROWES Warpaint
5. METALLICA Death Magnetic

Top DVDs
AC/DC Plug Me In
IRON MAIDEN Live After Death
RORY GALLAGHER Rockpalast

Top Gigs
Iron Maiden...Twickenham
Warrior Soul...London Underworld
Beth Hart...The Fly, London

ONES TO WATCH IN 2009: (Tours)
1.Oasis
2.AC/DC
3.Gary Moore
4.The Killers
5.West Ham to win the cup

Darryl Reeves
Top CDs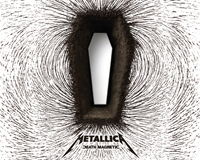 METALLICA Death Magnetic
TYGERS OF PAN TANG Animal Instinct
BLACK STONE CHERRY Folklore & Superstition
JUDAS PRIEST Nostradamus
SLIPKNOT All Hope is Gone
DAVID GILMOUR Live in Gdansk
AIRBOURNE Runnin Wild
TRIVIUM Shogun
MOTORHEAD Motorizer

Top DVDs
WITHIN TEMPTATION Black Symphony
LYNYRD SKYNYRD Sweet Home Alabama: The Rockpalast Collection
ZZ TOP Live from Texas

Top Gigs
IRON MAIDEN Twickenham
UNHOLY ALLIANCE (Slayer, Trivium, Mastadon, Amon Amarth) - Manchester Apollo
MEGADETH Manchester Academy

Natasha Toft
Top CDs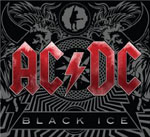 1. AC/DC Black Ice
2. DISTURBED Indestructible
3. METALLICA Death Magnetic
4. SPEED THEORY Blood Money
5. SLIPKNOT All Hope is Gone
Top DVDs
1. CLUTCH Full Fathom 5
2. AC/DC No Bull - The Directors Cut
3. IRON MAIDEN Life After Death

Top Gigs
1. PRODIGY Rainbow Warehouse
2. DOWN Birmingham Carling Academy
3. DISTURBED Birmingham Carling Academy
4. MUSE Royal Albert Hall
5. DOWNLOAD FESTIVAL Donington

ONES TO WATCH IN 2009:
Seeing ACDC in April is going to totally kick my booty! Also hoping that Michael Jackson will do that tour he promised too!

Top CDs
1. AC/DC Black Ice
2. AIRBOURNE Runnin Wild
2. METALLICA Death Magnetic
3. ALICE COOPER Along Came A Spider
4. DEF LEPPARD Sparkle Lounge

Top Gigs
1. AIRBOURNE - AMAZING
2. ILLEGAL EAGLES
3. VELVET REVOLVER
ONES TO WATCH IN 2009:

Have tickets to see ACDC so cannot wait for that! Hardcore Superstar tour and would love to see Airbourne in a huge arena!
Interested to see what Slash does now and if Velvet Revolver get together a new lineup.

Andy Nathan
Top CDs
With youtube discovery Arnel Pineda on Steve Perry-esque vocals, Journey deliver a classic album with their signature sound and a strong set of songs that rock hard but also include two of their finest ever ballads

2 ECLIPSE Ready To Rock
Stunning late 80's style melodic rock from Sweden- aggressive but catchy with more hooks than a school cloakroom.

3 URIAH HEEP Wake The Sleeper
Heep's first album in a decade but their strongest for at least a quarter of a century- epic songs with great lyrics and the trademark Hammond organ sound returning.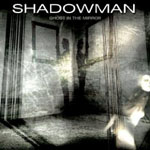 4 SHADOWMAN Ghost In The Mirror
Classic blues-influenced British rock with Steve Overland's ever superb vocals in his best album since FM days.

5 = DEF LEPPARD Songs From The Sparkle Lounge
Leppard relax and rock out at the same time with a punchy collection of classic anthems.

5 = WHITESNAKE Good To Be Bad
The sound of David Coverdale enjoying himself and guitarist Doug Aldrich whipping up a storm with some very '1987' inspired riffs.

Top Gigs

1 FIREFEST 5 Nottingham Rock City
Perhaps the finest ever array of melodic rock bands gathered under one roof over two days with the reformed White Sister and an exuberant Danger Danger just taking the honours from Loud and Clear, Tyketto, Mitch Malloy, Firehouse and many others.

2 DEF LEPPARD Carling Academy, Islington
Rare opportunity to see stadium rock icons do an intimate show showcasing new stuff, greatest hits and best of all rarely played songs from their first two albums.

3 IRON MAIDEN Twickenham Stadium
Maiden take over my old home town with a barnstorming 1980's set and the whole crowd goes mental.

4 MARTIN TURNER'S WISHBONE ASH Jazz Cafe
A magical night as the original voice of Wishbone Ash recreates the whole of the classic 'Argus' album.

5 MICHAEL SCHENKER The Twist, Colchester
The surreal but thrilling sound of a back to form Guitar Hero and his band tearing through old MSG and UFO classics in a one room pub.

Honourable mentions in a vintage year that might have made the top 5 in another year include - Great White, Kiss at Download, Journey, Bon Jovi at Twickenham, Bruce Springsteen, Dan Baird and the Quireboys, Dio, Y and T, Queen and Paul Rodgers and the Scorpions.

---
If you'd like to contribute, please submit your own review here.
---