THUNDER Bang!/The Joy Of Six EP STC (2008)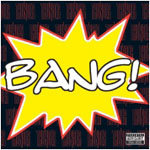 Thunder really have hit form on their past couple of albums and they have continued this onto their new album 'Bang!' All songs bar one are written by guitarist Luke Morely and there are plenty of opportunities throughout the course of this album for him to let fly on his guitar. The good thing about Thunder is that they are keeping their older fans but are also gaining a whole new generation of fans as can be seen at their live shows.
The album starts with a big, catchy anthem 'On The Radio' although with vocalist Danny Bowes shouting 'f*** you' just before the guitar solo you can guarantee this won't get much daytime airplay! Mind you the lyric bemoans the fact that bands like Thunder never get any mainstream airplay so it's a case of Catch 22.
'Stormwater' is another instant hard rock hit with some nice and heavy riffing forming the basis on the tune. 'Carol Ann' is great sing-a-long-a-Thunder and with its gang chorus and handclaps you just know this will be great when performed live. This would make a fine single as well. 'Retribution' brings the pace down nicely ('Watching Over You' is the other classic Thunder slow song on the album) although 'Candy Man' and 'Have Mercy' are a bit too generic for these ears and see the album dip slightly midway through. 'Turn Left At California' is a bit of fun, acoustic tinged (almost Led Zep like!) with a fun lyric. 'Honey' rounds the album off on a high with more big guitar riffs.
Another fine effort with songs you can easily see making their set list on their upcoming tour and the band are all firing on six musically. One of the band's finer efforts. ****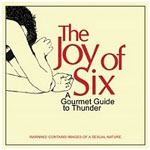 They have been busy boys as the same days as the new album comes out you get this six song EP as well. Two songs on here have appeared on previous EP's, namely 'Yesterday's News' and 'I Believe', both of which get a more acoustic arrangement. 'See My Baby Walking' is a lovely acoustic rock 'n' roll tune and one of those quirky songs Thunder do so well. 'So Sad Today' again scores highly in the lyrical department with its tales of woe and 'Only You Can Make Me Cry' sounds like the band on ballad cruise control. But luckily 'Survivor' brings in the rock bombast and should be on the 'Bang!' album instead of say 'Have Mercy'.
Definitely one for Thunder fans and it comes with a collector's box to add the pervious two EP's in - see, the band think of everything! ****
Review by Jason Ritchie
Interview 20.10.08

---
| | |
| --- | --- |
| | Print this page in printer-friendly format |
| | Tell a friend about this page |