Check out 'Satellite' review here!
PANIC ROOM Visionary Position Firefly (2008)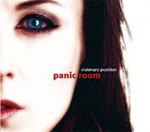 Formed from the embers of Karnataka, who for a brief time became the ones-to-watch darlings of the prog-rock cognoscenti, this latest offering from Messrs. Edwards, Griffiths, Davies and Anne Marie-Helder has something to live up to.
With the addition of Peter Charlton on acoustic guitars, Alun Vaughan on bass, and guest Liz Prendergast on violin from the much-revered Bluehorses band, this debut album is a meld of celtic, eastern and folk influences.
One senses that Jonathan Edwards was somewhat neutered in Karnataka and in truth with this album he has blossomed - allowing himself the indulgence of a jazzy coda on the opening track 'Elektra City' and co-writes with Helder throughout. And there is a further outlet on the 'hidden' last track.
If anyone is neutered this time it's the talented guitarist Paul Davies: his presence is only really felt on the opener and 'Reborn'. Some might call it tasteful, I call it a missed opportunity.
There's some read across these days between new and established prog-based melodic rock bands. So Mermaid Kiss support Panic Room on dates in April (Edwards and Davies have featured on their material over the years), Gavin Griffiths has drummed with Fish and appeared with Helder in Mostly Autumn.
You'd think that they might all start sounding the same. The problem really is sounding different and coming up with the USP that sets them apart: this could be the vocalist, the instrumentation, or something more quirky.
Where for example the current Mermaid Kiss album stands as a cohesive piece of work, some may feel that 'Visionary Position' is less so. This might be understandable for a first album, but I suspect that a live gig may be the best arena to experience the band, where they no doubt incorporate their past. With the exception of 'Firefly', I don't hear any killer tracks here just a very promising start.
It is a grower, though, and if you like any of the bands alluded to - even Fish - you should find something to enjoy here. 'Endgame (Speed of Life) is a 10 minute epic with Celtic overtones and in places the great Iona come to mind whilst 'I Wonder What's Keeping My True Love Tonight?' evokes latter-day Clannad and a play-out that could be mid-period Yes.
There's a couple of sweet ballads: the sublime 'Firefly', and 'Moon On The Water', whilst 'Reborn' has a more commercial approach.
The magnum opus has to be the 14 minute 'The Dreaming'. Typically atmospheric and dramatic, and no doubt a focal point for their stage show. It has a flavour of a Celtic lament evoking all those crossover prog bands you've ever liked - their Welsh compatriots Magenta (especially Magenta), Iona, Capercaillie. And, yes, Karnataka and The Reasoning. All wonderfully precise and well executed.
There is a bonus here, though. Troy Donockley - that troubadour of the modern prog session - doesn't get a solo.
****
Review by David Randall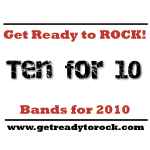 ---
Interview with Paul Davies, 11.03.08 (10:13)
© 2008 David Randall/GRTR! All rights reserved.
(Real Audio Player required)
---
Interview with Jonathan Edwards 11.03.08 (17:48)
---