Just witnessed your best live gig?..send us a review!
ASIA London, Shepherds Bush Empire
16 March 2008
Postponed show from last year due to heart surgery for John Wetton and more recently Carl Palmer, both of whom looked in remarkably good form. Two sets with an interval and unlike their comeback show back in December 2006 we get songs from their classic second 'Alpha' album plus three new songs off their upcoming new album 'Phoenix'.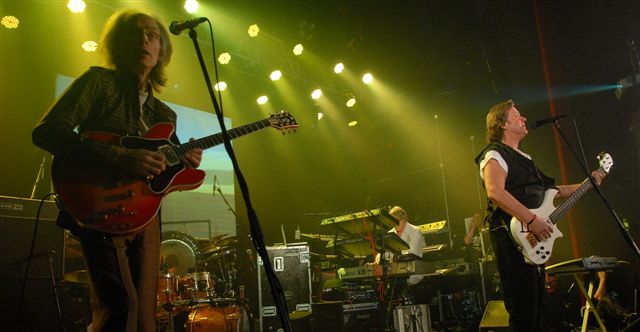 Zoom (Click large image to cancel)
Opening with 'Daylight' this is a great song to start the show with and like all the set you just marvel at the sheer musicality of this band. Steve Howe (looking like a professor!) playing some amazing guitar; Carl Palmer proving he is one of the world's best drummers and one a few drummers who can actually do a decent drum solo rather than just bash their kit; Geoff Downes encased in his banks of keyboards and John Wetton in fine voice and adding that distinctive Asia bass sound.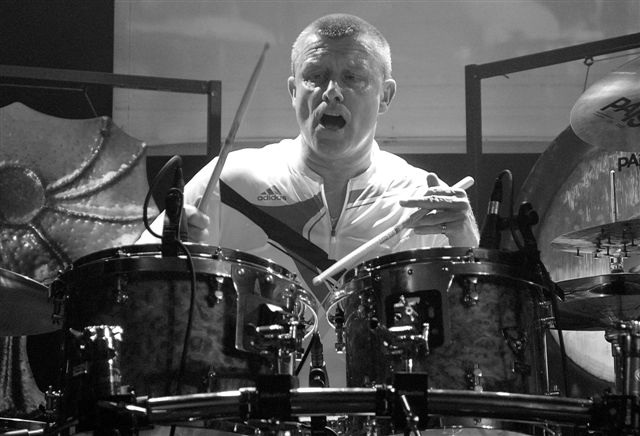 Zoom (Click large image to cancel)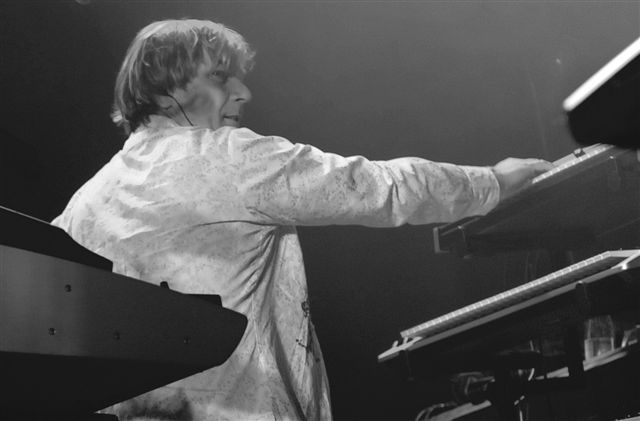 Cracking set list with an acoustic based 'The Smile Has Left Your Eyes', a slowed down 'Ride Easy', 'Time Again', 'The Heat Goes On' and 'Wildest Dreams'. Plus you get selected highlights form each band member's previous bands namely 'In The Court Of The Crimson King' by King Crimson, ELP's 'Fanfare For The Common Man' started the second set off with Carl Palmer on fine form, 'Roundabout' from Yes which sounds better live now than it did back in 2006.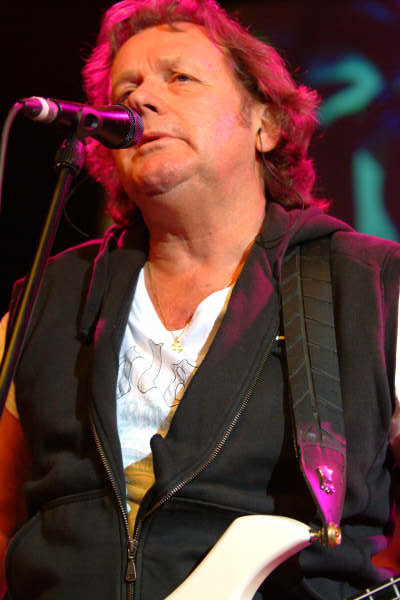 Zoom (Click large image to cancel)
But the real highlight for me (and much of the audience judging by their reaction) was the Buggles hit 'Video Killed The Radio Star' with Geoff Downes resplendent in a silver jacket. Steve Howe also adds two instrumentals 'Bolero' and 'Intersection Blues' and despite losing sound midway through carried on regardless. Even an 'Astra' song got an airing with John Wetton on his own singing 'Voice Of America'.
Of the new songs 'Never Again' is classic Asia and kicks off with a crunching Steve Howe riff a la 'Heat Of The Moment'. 'An Extraordinary Life' is more mid-tempo and not unlike recent Wetton/Downes Icon material. Both fit well into the set list and certainly I can see 'Never Again' becoming a firm live favourite.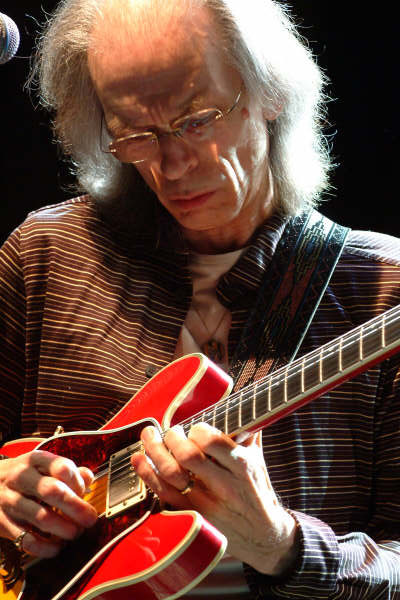 Zoom (Click large image to cancel)
'Heat Of The Moment' (with crowd participation) closed the set and for encores we got 'Don't Cry' and 'Sole Survivor'. This is the best I have seen this band - John Payne or John Wetton fronted - and so good to see a classic band with its original line-up (unlike many bands now who only have one or in some cases no original members!).
The new album 'Phoenix' sounds good form the three songs aired tonight and go see this band live as they are really back on form.
Review by Jason Ritchie
Photos by Noel Buckley and Lee Millward.
© 2008 GRTR!
Setlist
Daylight - Only Time Will Tell - Wildest Dreams - Never Again - Roundabout - Time Again - Bolero - Intersection Blues - The Smile Has Left Your Eyes - Ride Easy - Voice Of America - Open Your Eyes
(Interval)
Fanfare For The Common Man - Without You - An Extraordinary Life - In The Court Of The Crimson King - Video Killed The Radio Star - The Heat Goes On - Heat Of The Moment
Encore:
Don't Cry - Sole Survivor

---
| | |
| --- | --- |
| | Print this page in printer-friendly format |
| | Tell a friend about this page |