Just witnessed your best live gig?.. send us a review!
VOODOO VEGAS
Leamington Assembly, 12 September 2010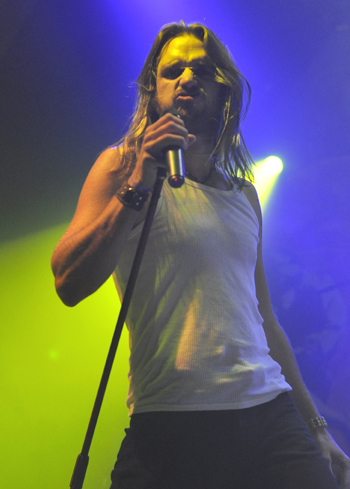 Hailing from Bournemouth Voodoo Vegas appear to be a rock band with a big future ahead of them, they have a cracking collection of self penned rockers, a really big full on sound, and a very stylish look: in fact they tick all the boxes.
They had the Assembly crowd up and rocking from the off with a set of tracks mainly taken from their excellent live album, but had the confidence to start with new number Bullet.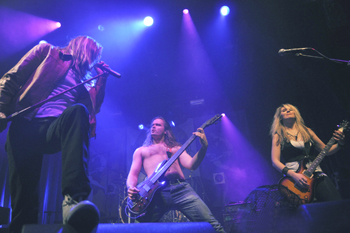 Particularly impressive on the night, the catchy medium paced rocker 'Out There' with its powerful main riff, the full groove of 'So Unkind', the beautiful 'The Ballad' "a love song with balls" and the band's anthem the frantic 'Mary Jane'.
For me the band's sound has touches of Guns N' Roses, Aerosmith and The Quireboys and is a blend of good time rock and roll, classic 70's rock and sleaze rock.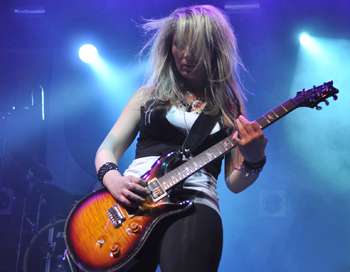 Lawrence on vocals is a superb frontman often twirling his mike stand around and excellent at getting the crowd involved, they have two cracking lead guitarists in Nick and the lovely Merylina, a real character on bass with Ash, and a powerful sticks man in Chris.
Had a chat with a number of the band after the show and Lawrence told me they hope to have a studio album out next year, cannot wait for that and I honestly think this band will go a very long way.

Review and photos by Andrew Lock
---