Just witnessed your best live gig?.. send us a review!
WINGER, Manchester Academy
24 March 2010
Additional photography by Noel Buckley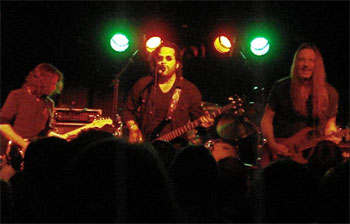 The juxtaposition of Airrace and Winger brought the history of late eighties rock into perspective tonight. Airrace have seemingly clung on to one 'classic' album -Shaft Of Light - since 1984 and are firing up again after an appearance at Firefest in 2009. All credit for that, but the truth is there were many US bands who did their brand of melodic hard rock better but who still had their lack of wider success.
Winger were certainly not in that category. Spearheaded by Kip Winger's engaging frontman persona and consummate musicianship and the guitar pyrotechnics of Reb Beach, the band had a string of late-eighties/early-nineties single successes and were amongst the best of their generation. That was before Grunge came along and crunched such melodic and immaculately coiffured heavy metallers into oblivion…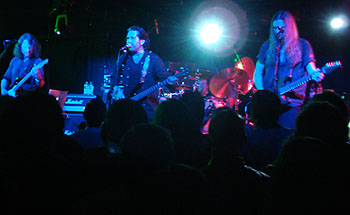 Whilst Kip Winger has subsequently pursued a lower-key solo career and Beach has moonlighted in Dokken and latterly Whitesnake they both seem very happy in their original configuration.

Winger demonstrated tonight that they are still relevant. Contrasting markedly with my Europe experience in February, there was a vitality and energy, a real sense of purpose and - moreover - great band interplay.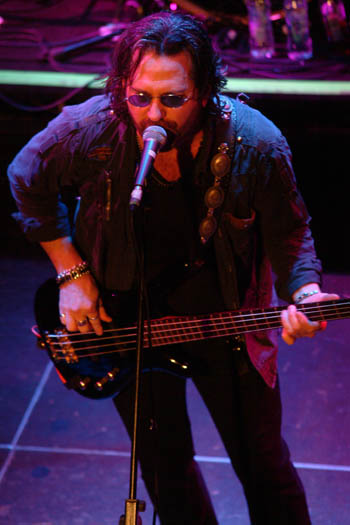 Photo by Noel Buckley
They managed to play a good selection off the excellent current album 'Karma' as well as a glorious plundering of back catalogue - offering us up such gems as the hard rock classics 'Seventeen', 'Miles Away' and 'Can't Get Enough' from the first two platinum-plus selling albums.
If you rifle through that back catalogue you'll realise it is quite frightening what good stuff they inevitably had to omit in an all too short one hour set, not least the likes of 'In the Day We'll Never See' and 'Under One Condition' from their defining second album and from their later albums such as 'Winger IV' although 'Your Great Escape' was gratefully received by the faithful.
But the modern gems 'Deal With The Devil' and 'Feeding Frenzy' sat very well with the classic stuff making for a set of perfectly formed hard rock heaven.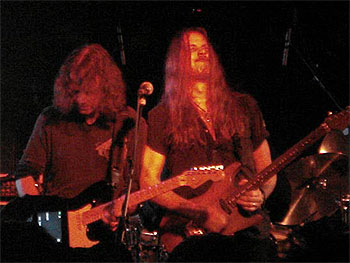 Beach had a chance to really shine on the prog-tinged and truly magnificent 'Rainbow In The Rose' and the equally superb power ballad 'Headed For A Heartbreak' but eschewed a more song-based approach for his solo spot by unleashing a guitar hero's display of unaccompanied and unbridled fret wizardry.
Mention should be made too of second guitarist John Roth who occasionally stepped into the spotlight himself and who has recently surfaced on the comeback album from Winger contemporaries, Giant.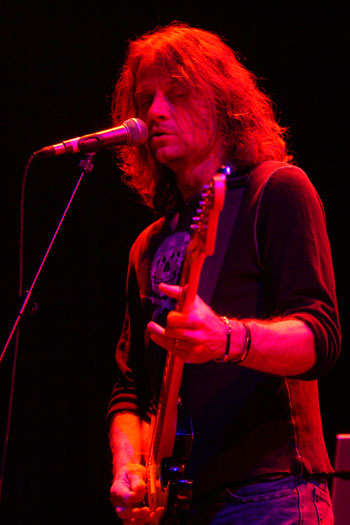 Photo by Noel Buckley
Playing in the smallest of the Manchester 'Academies' may seem a bit demeaning for a band of such quality and pedigree but I have to say this was probably one of tonight's plus points.
The band's biggest sales were in their homeland and, as I recall, they never really toured the UK at the height of their success. And so tonight there was an element of catching up and paying dues from a knowing and enthusiastic audience, an excellent sound mix, and a more intimate setting: almost a club gig for one of hard rock's mightiest.

Arguably, the set tonight sounded as good as it ever did. If you want heavy riff-based melodic rock there are few bands who do it better.


Review by David Randall
---