Just witnessed your best live gig?.. send us a review!
JUDIE TZUKE The Lowry, Salford
11 October 2010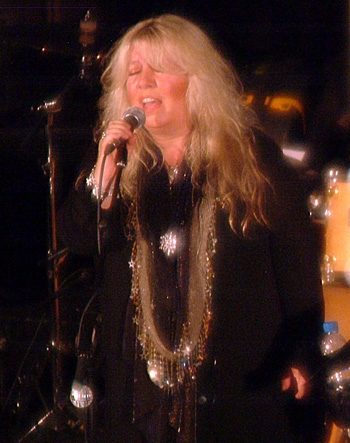 On an autumnal evening, in one of the best theatre venues in the North West, this lesser spotted songstress gave a masterclass performance spanning her 12 studio album and 30 year career.

For an artist not always comfortable on stage, Judie Tzuke looked relaxed, confident and happy to be in the spotlight as she delivered a set culled from a recording career that, in recent years, has simply got better and better.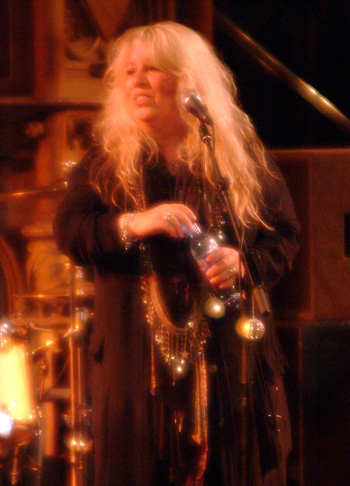 Ostensibly touring to promote her recently released 'Moon On A Mirrorball' 35 track 'definitive collection' (get it on your Christmas list - it's the best 'best of' this year by a country mile) all bar two tracks from the set list (the superb 'Enjoy The Ride' from Morcheeba's 2008 'Dive Deep' album, and 'Bring The Rain' from her 1979 Welcome To The Cruise debut album) feature on it.

One could argue until the cows come home about the inclusions / exclusions in the set list - as many fans did on Facebook - but that just serves to underline the strength of her catalogue. For me, given that she so rarely tours, I'd have liked to hear more from her recent Songs albums which contain some of her best material to date. Both in the vocal and songwriting sense she continues to surprise.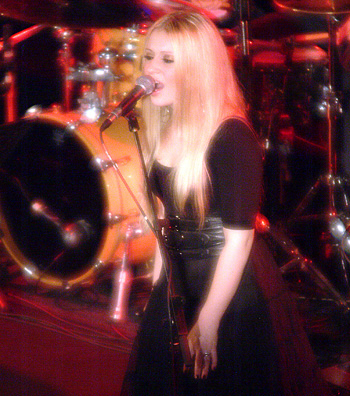 In many ways the gig was a family affair with daughters Bailey and Tallula providing backing vocals and strangely being given a front stage presence along with guitarist Graham Kearnes (with whom she co-wrote the excellent 'Love Me No More', and 'If'). Whether that was a comfort blanket (along with her lyric sheets) I'm not sure.

But for me it was a visual distraction and to my mind it got no better than when Judie was alone centre stage backed by just piano - on a quite magnificent version of 'Come Hell Or Waters High' - or guitar ('One Minute') that demonstrated what a very fine vocalist she is. And like a fine wine, it's a voice that has improved with age.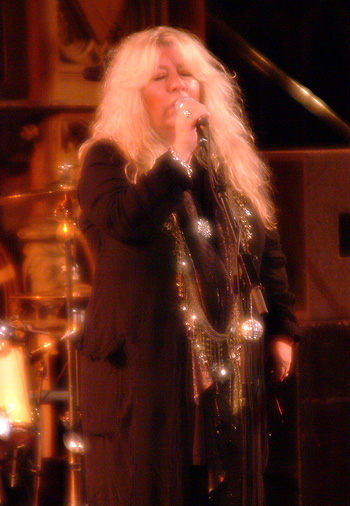 In contrast, it only served to highlight that if Bailey is serious about a career in the music business, then a name change and a move from out of her mother's shadow might be necessary.

But these, like the set list, were minor niggles and the gig was an unquestionable triumph. As a hardened reviewer (and frequent cynic) I was surprised to find myself moved by her marvellous rendition of 'Submarine Boy'. And I can tell you, that doesn't happen very often in these days of over rehearsed and CD perfect performances.

If only she could have doubled the length of the set, or would tour more regularly we could all have gone home happy. All of which just goes to demonstrate that Judie Tzuke remains a rare talent and one to be treasured. Invest in her music and catch her on tour if you can.

Set list: The Ride / Under The Angels / Secret Agent / Faith / Submarine Boy / Joan Of Arc / Come Hell Or Waters High / One Minute / Bring The Rain / Love Me No More / I Will / Vivien / Sukarita / Stay With Me 'till Dawn / Sports Car / For You / If (When You Go)


Review by Pete Whalley
Photos by Noel Buckley
---
Leatherhead review
Judie Tzuke regularly features in the singer-songwriter sequence on Get Ready to ROCK! Radio, Mon-Fri 14:00-16:00 (GMT)
---