Just witnessed your best live gig?.. send us a review!
W T FEASTER, Boom Boom Club, Sutton, Surrey
15 August 2010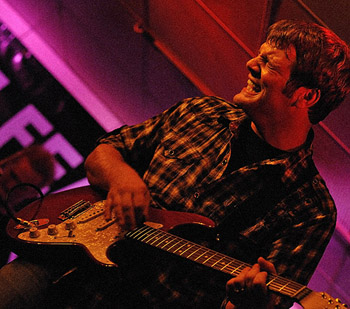 WT (Wesley Travis) Feaster Band is an American rock/blues outfit on the way up. Variously described as 'a rock /blues hurricane' and 'an impassioned fiery player' WT Feaster is all those things, but his USP lies in the unlikely but wholly successful rock-blues and white boy soul crossover.
Make no mistake, Travis has got the fire, the passion and the chops of contemporaries such as Jonny Lang and Kenny Wayne Shepherd.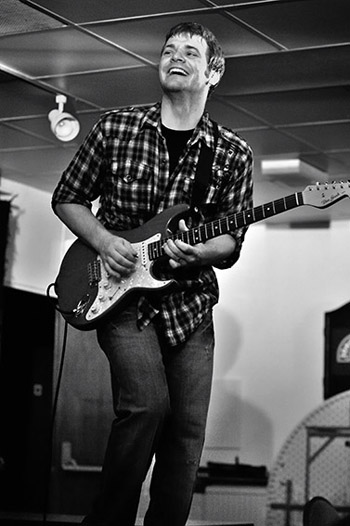 He also has the grooves and white boy soul singing style of Tommy Castro, the soul dripping songs of Robert Cray and the subtle emotional pull of the UK's Ian Parker. When he rips things up he adds the fluency of Stevie Ray Vaughan and conversely when he hangs back, he displays the delicate touch and tone of his one of his heroes Mark Knopfler.

It's a potent combination that makes for a dynamic live show in which Feaster sometimes looses himself in the moment and rewards the crowd with a mix of cool sustain and contrasting intense riffs.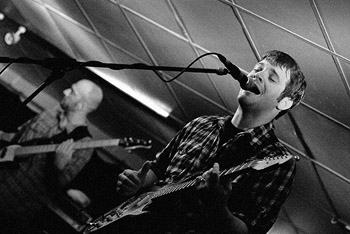 Travis cuts an amiable if unexceptional figure until he starts to works his guitar. He is less of a show boating guitarist than a very physical player who grimaces, grits his teeth and bends his body this way and that, as he literally leans into his solos in search of that extra note or essential tone to complete a typically eloquent run.

Hailing from Indianapolis and schooled in the mid-west work ethic of four hour shows that leave plenty of room to break in new material, the band is already on its third UK tour promoting the new Scott Velazsco-produced 'Wish You Well'.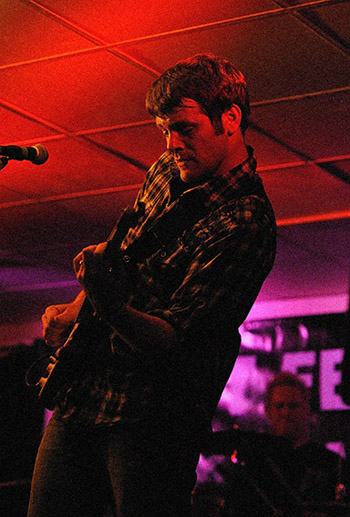 And while the set drew on both the new CD and the previous 'Long Overdue' album, tonight's show was notable for its sense of spontaneity and adventure, a nod in the direction of the likes of Derek Trucks and Gov't Mule but with better songs.

The WT Feaster band is a groove band with a locker full of licks and songs that lend themselves to loose limbed jams. But there's a core musical coherence that comes from the Feaster and Sims song writing partnership.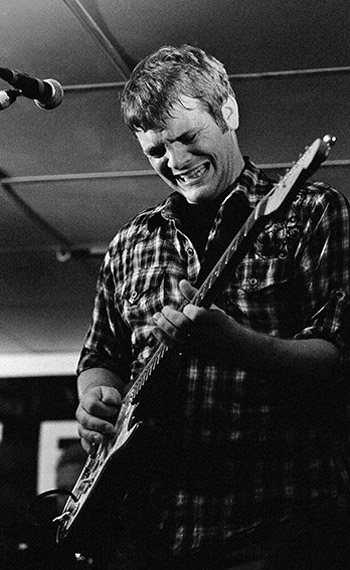 Travis's unfettered and at times raw vocals provide the focus, while the seamless rhythm section of Austin Shearer and Chris Taylor anchor the band with an understated but consistent rhythmic pulse.

Opening with the big hitting 'Gunshy' - all fluid licks and expansive solos - they quickly slipped into the melodic funk of 'Devils Daughter' and the tougher 'Turn Me On' before adding a bone crunching 'Long Overdue' on which Feaster's vocals sounded like Paul Weller.
They rocked out awhile, shuffled on 'Back For More' and even found room for a very catchy 'Mr Maybe,' suggesting that that quality songs are never too far from the surface with this band. Best of all was the smouldering slow blues and show stopping 'Break For You' on which the room was reduced to reverential silence.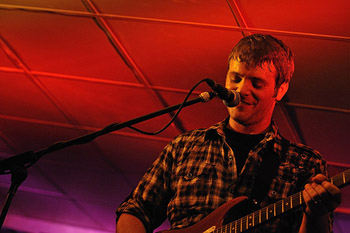 The magnificent 'This Bird Has Flown' was nearly as good and featured Travis's best vocal of the night and a climactic solo worthy of another great song. How do you follow a highpoint such as that?
Easy, Travis turned to his knowledge of British musical history for a psychedelic version of 'Dear Mr Fantasy' by Traffic, who he described as; 'a British band who I don't think really got their due reward in the States'.
He further explored some more brooding heavy tones and added a wah wah wash on a stonking version of Hendrix's 'Machine Gun'.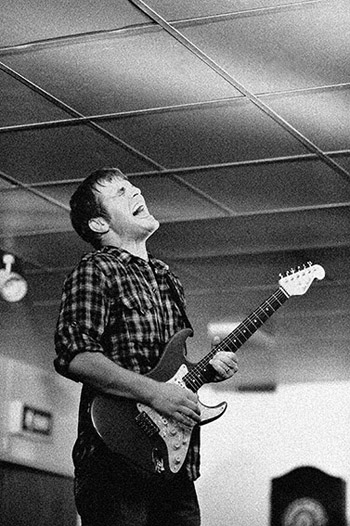 And it was the effortless shift through the gears, and the subtle changes of approach and shifting moods, let alone the different tones and dazzling speed and technique that made this show special.
And when they finally they hit the home straight, WT half turned towards his rhythm section and with the faintest of nods of the head suddenly launched into raucous SRV influenced instrumental, on a breathless burn out that brought whoops and hollers from the boisterous crowd.
The WT Feaster has already enjoyed festival appearances and sell out club dates in the North East. It's surely only a matter of time and a few more shows like this before the rest of the country catches on.


Review by Pete Feenstra
Photos © David Perks
---
---