Just witnessed your best live gig?..send us a review!
MAGNUM/UXL
London Mean Fiddler 26 May 2007
Strange to see Magnum in the smaller Mean Fiddler as their recent London shows have been upstairs in the larger Astoria.
Still a healthy turn out and first up young rockers UXL. Not a bad set, plenty of good, solid musicianship but the tunes did start to sound very similar towards the end of the set.
Vocally I was reminded of Pearl Jam and Andrew Eldritch of the Sisters of Mercy! Top marks for effort though and they went down well with a crowd really only here for one band.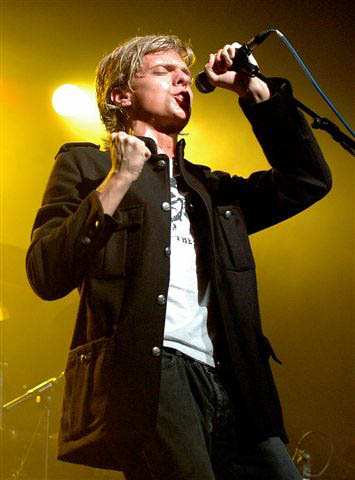 Zoom (Click large image to cancel)
Promoting their new album 'Princess Alice And The Broken Arrow', Magnum seem happy to be filling out smaller and smaller venues.
Nevertheless, the music and performance couldn't be faulted, their take on pomp prog rock note perfect, even if the set list had become a little predictable.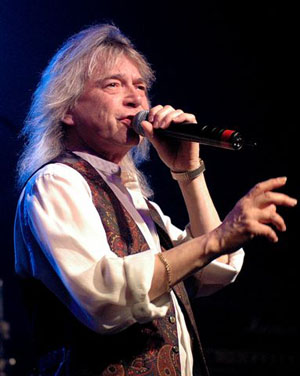 Click here for additional image(Click large image to cancel)
Kicking off with a track from said new album, we were then treated to Back Street Kid with huge drum start, then back to the new album with Out Of The Shadows.
The band's confidence in the new album is justified, and shown with five tracks from the set. All sit well with the older tracks and the capacity crowd enthusiastically appreciative.
The tracks fit nicely with anything from 'On A Storyteller's Night', the title track the first of several tracks from that album.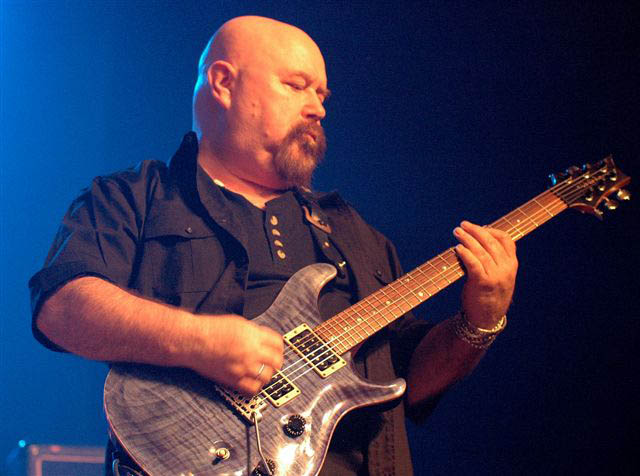 Zoom (Click large image to cancel)
Only one gripe tonight with Magnum, the set list. It is great to hear all these classics but can we drop a few 'On A Storyteller's Night' album tunes and have some songs back like 'Back To Earth', 'Changes', 'Soldier Of The Line' or 'Pray For The Day'?
Rotating some tracks a good start. And given that Back Street Kids and the excellent Vigilante were the only two songs from the Polydor era, the lack of the band's chart hits becomes even more surprising.
Kingdom Of Madness and The Spirit were almost sole representatives of the Jet era that they could (or even should) expand on.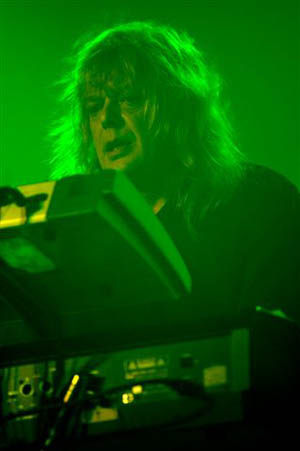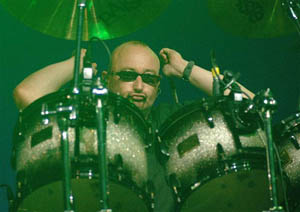 Thunder's Harry James guested on drums due to Jimmy Copley being ill (best wishes for a speedy recovery to him), although bar the new album Harry James would be familiar with all the songs.
Mark Stanway's keyboards filled the sound and the hall well. A solo piece before Sacred Hour closed the set and as usual an early finish at the Mean Fiddler - 9.45!
Fantastic music, superbly performed and presented. Yet Magnum have such a huge and amazing catalogue; they should use it well to avoid disillusioning all but the casual listener.
Review by Jason Ritchie and Joe Geesin
Photos by Lee Millward. © Lee Millward/GRTR!
(Set-list - possibly not exact running order)
When We Were Younger - Like Brothers We Stand - Back Street Kid - Out Of The Shadows - On A Storyteller's Night - How Far Jerusalem - Dragons Are Real - Les Morts Dansant - We All Run - The Spirit - All England's Eyes - Vigilante - Kingdom Of Madness
Encore:
Thank You For The Day - Sacred Hour (inc. Tony Clarkin extended solo)
---
| | |
| --- | --- |
| | Print this page in printer-friendly format |
| | Tell a friend about this page |