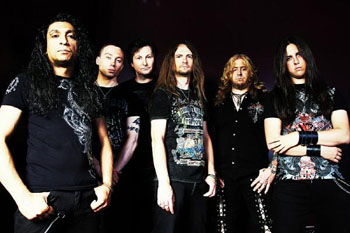 Power Quest was conceived in March 2001 by keyboardist Steve Williams as an outlet for his melodic power metal compositions, influenced by the likes of Stratovarius, Rhapsody and Freedom Call. The name was chosen for two reasons. Firstly "Power" obviously suggests "Power Metal", secondly, "Quest" conjures up images of warriors or pilgrims travelling in search of truth and destiny.
Having recently left London power metal heroes "Dragonheart" it was time to start recruiting musicians to "join the Quest". Steve Scott (ex-Shadowkeep and ex-Dragonheart) was approached regarding bass duties. Steve was keen to work with his former colleague and duly accepted the offer.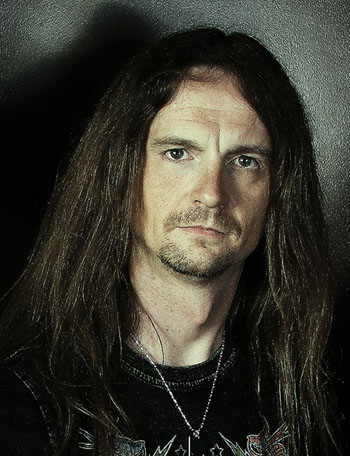 The next additions to the band were guitarists Adam Bickers and Sam Totman. In 2002 vocalist Alessio Garavello and a third guitarist Andrea Martongelli were added and they started laying down tracks for the band's first album, Wings Of Forever.
In January 2003 drummer Andre Bargmann was recruited into the Power Quest ranks. In April that year, the band signed a worldwide deal with Now And Then Records and the second album Neverworld was released in March 2004.
Francesco Tresca joined the band in February 2005 as the new drummer. The album Magic Never Dies was released to great critical acclaim.
In November 2005 the band headed out on the road in support of the new album and played 6 UK shows culminating in appearances at the world famous Marquee Club in London and Firefest II at Nottingham Rock City.
Power Quest supported Helloween on the UK leg of their European tour in February 2006, and received a great reaction from the fans!

In February 2007 the band headed to Europe for a 3 week tour supporting Angra and Firewind. The tour took in France, Italy, Switzerland, Spain and Portugal and was a resounding success!
The fourth album, 2008's Master of Illusion (Napalm Records) marked a new departure for the band with a mix of melodic hard rock and power metal pieces and well received by fans and press alike.
Bassist Steve Scott decided to move back to New Zealand and so well known German bass-man Oliver Holzwarth (Blind Guardian, Tarja) was recruited as permanent member. The 5 piece introduced the material on a few UK tours throughout the year, finishing with co-headlining the 2nd stage at Hard Rock Hell Festival in Wales.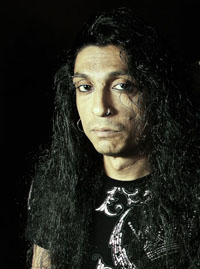 After successfully headlining the 2nd stage at Hammerfest in April 2009, vocalist Alessio Garavello decided to quit the Power Metal genre and started what would become a full line-up change. Shortly afterwards, both Andrea Martongelli and Francesco Tresca decided to leave as well.
The split was amicable and over the summer, founder Steve Williams hunted high and low to find the right people to continue the Power Quest legacy.
After some soul searching, founding member Steve Williams commented: "Having thought the whole thing through and discussed it with friends, family, management and other business contacts I came to the conclusion that I have invested 10 years of my life into Power Quest and have been the driving force behind the band as well as the primary writer, why should I stop now?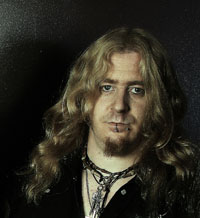 "At this point I made the decision to recruit a UK based line up for the next incarnation of Power Quest. Having had the additional costs of flying guys in from Europe for so many years, this seemed a logical move on a financial level. It also means that rehearsals will be a lot easier to arrange now and also it will be possible to play live a lot more than it has been in the past."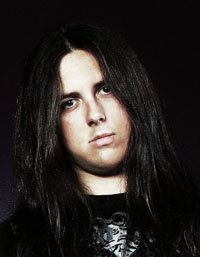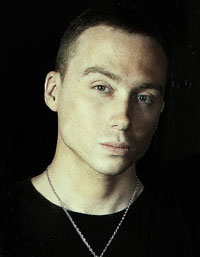 The old line up played an emotional farewell show on 26th September at Metalfest in Dudley. 2009 ended well for Power Quest supporting Tarja and later Michael Schenker on their UK tours.

In 2010 the new line-up was finally completed with the addition of vocalist Chity Somapala (Ex-Firewind, Civilisation One) and guitarist Gav Owen joining Andy Midgley (guitar), Paul Finnie (bass) and Rich Smith (drums) who have become vital cogs in the PQ wheel. The recording of Blood Alliance was completed in September and the album released in March 2011 by Napalm Records.

The Quest continues...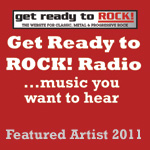 Photos by Dijana Capan / www.division-images.com
Interview by Mark Taylor
---