Just witnessed your best live gig?.. send us a review!
HIGH VOLTAGE, Victoria Park, London
23-24 July 2011
Day 2: Sunday 24 July
Photography: Lee Millward
Additional photography: Noel Buckley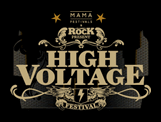 ---
Things don't get much better than this. The sharp contrast between the sun kissed festival site and the army of black clad rock fans was never more sharply realised than on a glorious summer's afternoon more suited to a picnic in Hackney's Victoria Park, than 8 hours of rock overdrive.
But this was a very special day full of great music, enthusiastic rock fans of a certain age and a vibe best encapsulated by one of the food stall chalk boards; 'For those about to drink tea, we salute you'!

With the excellent weather, a well laid out site, 3 high quality sound stages and a strong bill, the closing day of HV2011 was well set to be a cracker.
And so it proved as a well programmed day of rock, prog and metal took us back to a time when geezer rock ruled the land (Saint Jude, Mostly Autumn and Curved Air provided the only female performers of note) and the X factor was still a laughable prototype being presided over by Hughie Green.
In short HV2011 had something for everyone with the only the problem being how fans could get the best out of the three stages. Pete Feenstra

---
Review by Andy Nathan
Additional reporting: Pete Feenstra, Joe Geesin, Mark Taylor
On a day with significantly fewer punters, Day 2's main stage action began with Heavens Basement, who have yet another and hopefully permanent new singer in Aaron Buchanan. I was apprehensive, having heard they had gone in a new direction, and they certainly have a more modern rock feel than in their days as 'Roadstar', and yet I was impressed with their on stage energy and aggressive, though not unmelodic, approach. The songs that had impressed me last year, 'Reign On My Parade' and 'Executioners Day', finished a better than expected set.
---
...if Heavens Basement worked hard then over on the Metal stage the twin guitar attack and unfettered bluster of The Treatment certainly made its mark.
Playing to a crowd ranging from two to three times their age, this young Cambridge hard rock outfit gave their all. The Treatment shook and stirred a sweltering lazy Sunday afternoon crowd with their fiery, propulsive, hi energy rock. They may be a band to watch out for. Pete Feenstra

---
Back in their early days as Hurricane Party, HB had been assembled by Airrace guitarist Laurie Mansworth, so coincidentally I made my sole trip to the metal stage to witness his new prodigies The Treatment.
Or should that be progenies, as his son Dhani pounds the drums. Young, brash, and with the image to match, these youngsters play without fear and come across at times - check out 'The Doctor' and 'Shake the Mountain' - as a supercharged version of Bon Scott-era AC/DC with a bit of Aerosmith and Montrose mixed in.
Amid the razor sharp riffery there are also some surprising moments such as semi-ballad 'Just Tell Me Why', and 'Nothing to lose But Our Minds', which had a seventies glam feel to the extent Bowie's 'All You Pretty Things' was buzzing in my head. With the crowd joining in more than you would expect from an early afternoon side stage appearance, this set confirmed my view that The Treatment really have it in them to do something special.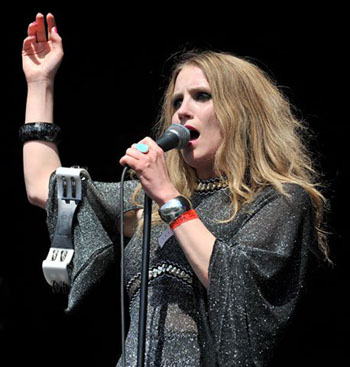 ---
For a relatively new band risng rockers Saint Jude were shifted up the bill and rightly so. Their brand of rock 'n soul was perfect for this mid-afternoon slot. Singer Lynne Jackaman was the only female this weekend on the main stage and certainly showed alot of the guys how to front a band.
Jackaman was a shining star with her dress glittering in the sunshine. 'Little Queen', 'Soul On Fire' and 'Southern Belles' were crowd pleasers met with great applause and two new numbers in the set bode well for the future. Saint Jude were one of the bands this weekend where in years to come people will say "I was there..." Mark Taylor

---
Scheduling clashes meant I only caught the last five minutes of rising retro soul rockers Saint Jude, fronted by the delectable Lynne Jackaman, but I made sure I was towards the front for a very special Michael Schenker set.
The mercurial German guitarist was on good form, but our old friends the sound team certainly were not. The bass was ear-splittingly loud and the star of the show's guitar runs barely audible during opener 'Into the Arena', and singer Michael Voss was equally low down during 'Armed and Ready.'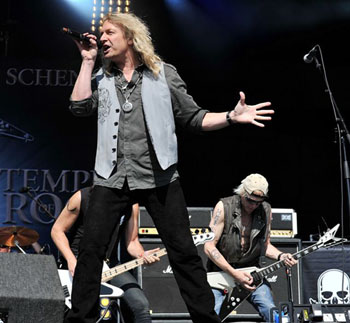 With former Scorpions drummer Herman 'ze German' Rarebell pounding the skins, it was fitting that Michael played 'Another Piece of Meat' from his brief 1979 return to the band, although my thought was that no-one can really sing those songs like Klaus Meine.
The omnipresent Doogie White then guested on an impressive new song, 'Before the Devil Knows You're Dead,' which reminded me of Dio-era Rainbow.

---
...the primal band/crowd connection and the sheer power enveloped you like a monumental tidal wave of sledgehammer rock, as the drummer led 'call and response' echoed across the festival grounds. By then MSG were already heading towards the home straight and Schenker had the air of a guitar hero reclaiming his place in the sun. Pete Feenstra

---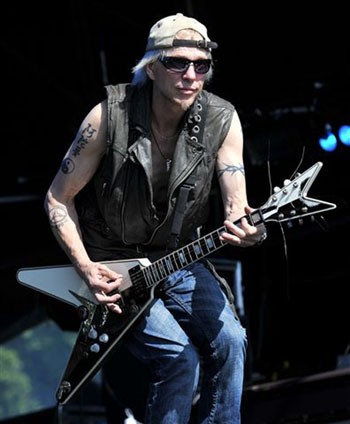 Huge cheers though greeted 'der alter' Schenker, Rudolf, as he came on during 'Rock You Like a Hurricane', to which people were going crazy - interestingly it was Michael Voss who in between singing took on the guitar solo.
After another promising new song in 'Hanging On', on wandered the legendary, red stripy stride wearing Pete Way, looking rather disorientated as he helped out with the UFO classic 'Rock Bottom', before a cast of thousands, including all the aforementioned guests and Jeff Scott Soto, came on for a ragged, if fun and well-intentioned, version of 'Doctor Doctor'.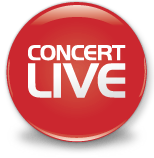 Interview 24 July 2011: Sonja Kristina and Paul Sax, Curved Air
Camera: Anne Pioton
© 2011 Pete Feenstra/GRTR! All rights reserved.

Pete Feenstra on the PROG STAGE

Over to the Prog stage with its startling semi circled canopy towering over a stage of great depth. Curved Air featuring Sonja Kristina was the perfect band for the hottest time of the afternoon.

They provided the perfect mix of post psychedelic virtuosity while subtly acting as a kind of musical sunshade on a boiling afternoon.

Looking round at the Tull, Dream Theater, Hackett and Genesis T shirts this was a band who clearly understands its niche.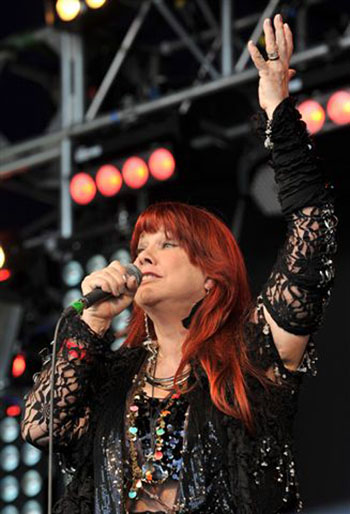 The opening instrumental featured the mesmerising Paul Sax on electric violin, a new generation Darryl Way but with more fire and adventure.

Curved Air immersed us in a set of swirling, whirling solos that emphasized moods, nuances and floating waves of sound that acted as a counterpoint to Sonja dramatic sense of theatricality.

The perfectly preserved elfin child was dressed in funereal black and brought her enduring vocal range and flighty dance steps to bear on big hitters like 'It Happened Today', the startling time signatures of 'Young Mother' and the beautiful acoustic 'Melinda (More or Less)', which magically quieted the distant booming metal stage. 'Back Street Love' was surprisingly funky and best of all was the immediacy of 'Stretch' from 'Air Conditioning', before Paul Sax rounded things off with a vivacious instrumental 'Vivaldi'.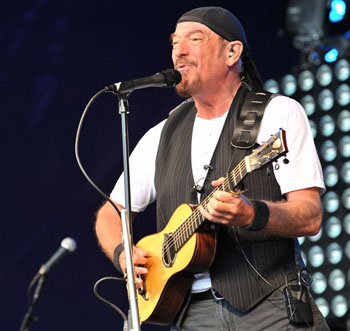 Jethro Tull's Ian Anderson looked in good shape, even if he did provide a rolling commentary about the passing of the years, making mention of his and guitarist Martin Barre's collective age of 127 and the fact that J.S. Bach wrote the beautifully played 'Bouree' some 300 years ago.

He dipped into 'Thick As A Brick', redrew the boundaries of the acoustic 'Mother Goose' from 'Aqualung' and snapped into 'Farm on the Freeway'.

But while Tull were as musically impeccable as ever, Ian seemed to labour under the big question of which parts of his back catalogue to play.

He resurrected 'Hymn 43' with a revamped Celtic folk opening section while 'My God' retained its prescient sentiment and was well received.

Anderson's sharpened wit also took the piss out of an era that produced 'prog noodling' while cleverly finding a context for Tull's own musical efforts.

Just like the fellow heavyweights on the bill, Jethro Tull continue to produce enduring rock for a discernible crowd, which just about neatly summarises what Sunday at the High Voltage Festival was really all about.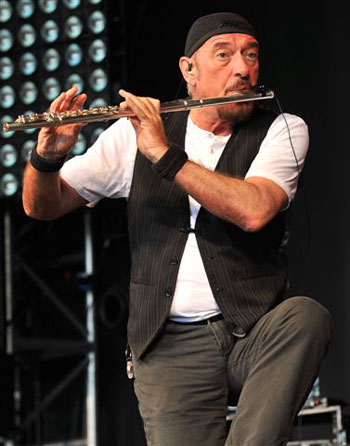 Andy Nathan writes: I had to dip out of the latter part of BCC's set as Jethro Tull were headlining the prog stage, and though at best a casual fan, I felt I had to catch this enduring British institution as they may be gradually winding down their live commitments.

Somewhat surprisingly, as Ian Anderson skipped in from the left side of the stage, playing his flute, they opened with their best known song 'Living in the Past'. His voice is a bit thinner, at times almost fey, these days but his dry wit is as sharp as ever: after an excerpt from 'Thick as a Brick', he roll called all the great prog bands from 1972 but said 'we have removed our heads from our asses since then!'

The prog stage was blessed, unlike my main stage experience, with a perfect sound and I could hear each instrument clearly, providing the space to enjoy their subtle musicianship.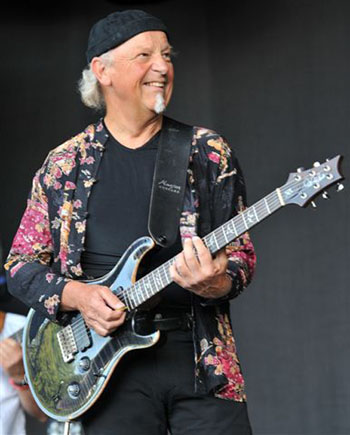 However at times the set pattered along a little too politely, while the lengthy 'Budapest' outstayed its welcome. It was therefore a relief when understated guitarist Martin Barre – whose little hat and grey beard make him look more like a French painter or would be North African dictator than a rock musician - stepped forward to play the opening riff to a lively 'Aqualung' to finish the set.

As the night before with Priest, those who disappeared at the end of the set missed a treat for the encore - Joe Bonamassa coming on to jam with Martin to another classic, 'Locomotive Breath', as Ian twinkled across the stage, playing his flute to the gallery.

Joe Geesin writes: Pallas sounded good, the new vocalist fitting in well. Given the short time they concentrated on their excellent new album, but the oldie 'Arrive Alive' was good. I think (and sincerely hope) they gained a lot of new fans. Solid riffs, swirling keyboards here, intricate keys there, and the new track 'Monster' memorable.

Mark Taylor writes: The Enid played an all too short set for this very undervalued band. Robert John Godfrey led his young band through the title track to 'Something Wicked This Way Comes' followed by 'Shiva' from the more recent 'Journey's End'. But then something glorious came with the theme from the 'Dambusters' complete with a brass section and a return to 'Land Of Hope Of Glory' with some fans down the front proudly waving their Union Jacks' - totally bombastic and proudly British. The Enid cast their spell yet again.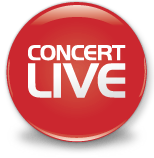 While the crowd at the front for Schenker was overwhelmingly male and 45 plus, a much broader demographic crammed in for the (one off?) return of Thunder, two years after the perky Londoners called it a day for the second time.
For the whole of the 90's and much of the past decade, they seemed to be on the undercard at nearly every festival or stadium show I went to, and the old magic has not gone away.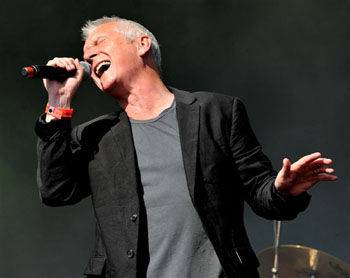 Overlooking the fact he dances like the proverbial uncle at a wedding (accentuated by his suit jacket), Danny Bowes is both one of the UK's best and most precise rock voices, and a consummate ringleader.
The set took no chances as it was sing-a-longa Danny on the likes of opener 'Back Street Symphony', 'River of Pain', 'Higher Ground' and 'Gimme Some Lovin'. 'Love Walked In' was as epic as ever with a great solo from Luke Morley, but more recent output also got a look-in with the 'Devil Made Me Do It' and the Stones-esque 'I Love You More than Rock n Roll'.
They closed with the inevitable participation to 'Dirty Love' - Danny inverting usual tradition by asking people to sing as quietly as possible, then berating a fan at the front who got muddled up during the 'ladies only' section.
Reforming yet again may not be a trick they can pull too many more times, but for 50 minutes Thunder had the crowd eating out of the palm of their hand and provided the perfect accompaniment to one of the summer's first sunny afternoons.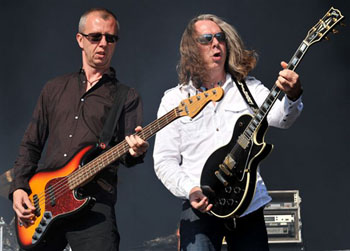 Pete Feenstra writes: If MSG had earlier kick started a rumbling heavy metal thunder, then Thunder the band seized the moment.
Charismatic vocalist Danny Bowes channelled the band and the crowd's collective energy and injected it with sense of fun as they tore through classics like 'Back Street Symphony', 'Higher Ground' and 'I Love You More Than Rock 'n' Roll' which sat alongside the ball busting, fist pumping rendition of 'Gimme Some Lovin'.
The crowd duly called for drummer 'Harry' (James) and by the time they finished, the main stage arena hit fever pitch, and it left you wondering just what HV had left to deliver.
Interview 24 July 2011: Joe Bonamassa
Camera: Anne Pioton
© 2011 Pete Feenstra/GRTR! All rights reserved.
Interview 24 July 2011: Derek Sherinian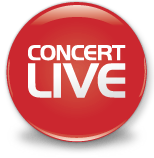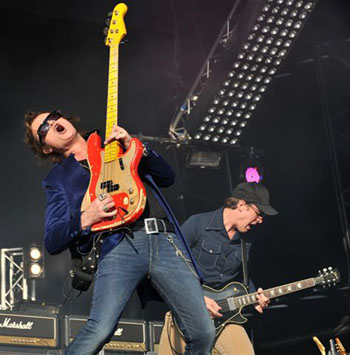 Black Country Communion provide a different dynamic. The supergroup are brilliant musicians, but you sense that they know this all too well, and they had no intention of trying to emulate Thunder's sense of fun.
Kicking off with the now classic debut album openers 'Black Country' and 'One Last Soul', it is great to hear Glenn Hughes rocking out in this way after his detours into funk and soul.
New songs 'Crossfire', and 'Save Me', the latter coming over at times like 'Immigrant Song' with added keyboards, kept the momentum going then Joe Bonamassa not only provided a guitar tour de force but sang most of the lead vocals on the epic 'Song of Yesterday'. But I was contemplating how incongruous it was that this Guitar God looked more like a hotel shuttle driver in his peak cap and tan trousers!
---
Both Glenn Hughes and Joe Bonamassa have put me off when they've done their more whimsical solo stuff, but here they proved that when they really want to, they can play some excellent ballsy heads down hard rock'n'roll that retains their technical highlights with aplomb. Joe Geesin

---
Pete Feenstra writes: Perhaps only the one man rock & roll explosion that is Glen Hughes could wrench a potentially difficult situation and rebuild the crowd's adrenalin. For make no mistake Black Country Communion had it all to do, and it took them some while to click into gear.
All the focus is on Glenn as the rest of the band remained for the most part static figures. Joe Bonamassa occasionally stretched his legs for a fluent solo while keyboard Derek Sherinian made the most of his limited opportunities to move behind his Hammond and upside down keyboards as Bonham Jnr. thundered away purposefully behind his kit.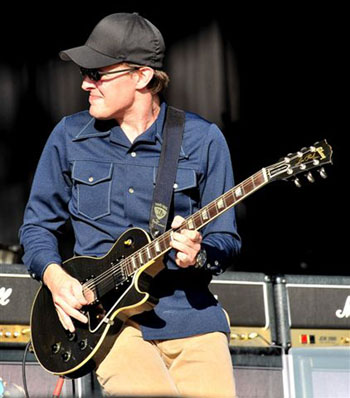 But it was left to Hughes to pull the rabbit out the hat. You can't fault his bristling showmanship, his 'in the moment' shapes and his falsetto wail. He was every bit 'the voice of rock', as he extended an arm to exclaim the line 'I am a messenger; this is my prophecy' 'from 'Black Country'.
He worked his socks off on the metal riff and searing vocal of 'One Last Soul', but the band hadn't quite kicked in yet.
Where Schenker clubbed you with his meaty choruses and Thunder made you part of the 'call and response' sequence, BCC smouldered rather than fired.
They certainly rocked hard enough but they needed a flick of the switch to make things happen. 'Crossfire' came close but 'Save Me' somehow lost its Zeppelin feel in its big stage setting and it wasn't until Bonamassa belatedly took the mic on the contrastingly mellow feel of a duet with Glenn on 'Song of Yesterday' that they finally hit home.
Glenn's dramatic histrionics on 'The Outsider' also hit base before BCC finally hit a vein on the muscular rock/blues of JB's 'John Henry' and the inevitable gloriously riffed finale of 'Burn'.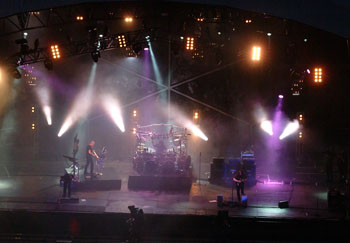 Photo: Noel Buckley/GRTR!
Joe Geesin writes: Dream Theater headlined the Sunday and opened with an operatically orchestral backing tape before kicking off with some solid keyboards and guitars. A lengthy instrumental intro with anthemic leanings I found rather enjoyable, but when they went prog metal they REALLY went prog metal.
They're good at what they do and the (by then diminished) crowd were lapping up every note, every extra fill and paradiddle. This I struggled with and when they got to the drum solo (only 40 minutes in), I got the feeling things would go on too long (or at least sound like it). They had a surprisingly good sound quality given the problems of the day before.
Overall an excellent festival. A definite thumbs up.

Personal highlights - Michael Monroe, Judas Priest Michael Schenker; impromptu meeting with Steve Davis, James May, Jeff Scott Soto.

Main review by Andy Nathan
Photographs by Lee Millward
Interviews by Joe Geesin and Mark Taylor
---
---