Just witnessed your best live gig?.. send us a review!
HIGH VOLTAGE, Victoria Park, London
23-24 July 2011
Day 1: Saturday 23 July
Photography: Noel Buckley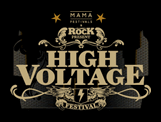 ---
My first impression on arriving at the venue, early, was the slightly different layout. From the press point of view it was definitely a lot easier to get in, and all the gubbins inside had been sorted, with a direct line to walk between the prog and main stages, with the Metal Hammer stage deservedly out the way. Joe Geesin
After the success of the inaugural High Voltage Festival last year, the festival made a welcome return to Victoria Park in East London just a stone's throw away from where the Olympics will be held next year. Luckilly the Rain Gods stayed away and many left the site on Sunday evening with red faces from the sorching sun. Over 32,000 classic rock fans enjoyed a weekend of a wide variety of music to make rock fans of all genres happy.
There was highs, there was lows. The biggest complaint was that the sound level was so quiet for some bands on the main stage that a name change to Low Wattage Festival would've been apt. However this didn't spoil the fun. A good vibe was had throughout the weekend and everyone went home happy with many stories to tell of an action packed weekend. Mark Taylor

---
Review by Andy Nathan
Additional reporting: Joe Geesin, Jason Ritchie
After losing money last year few wagered it would happen again, but thankfully the High Voltage festival was back again on the same site, with a few tweaks, a slightly less ambitious line-up and cheaper ticket prices.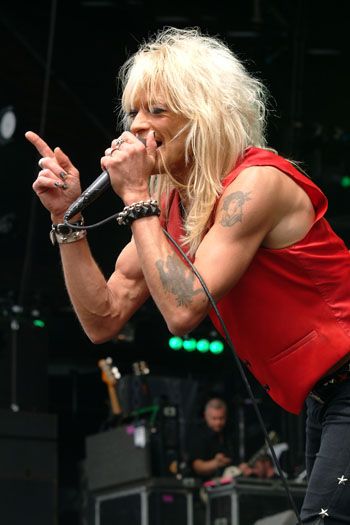 Michael Monroe opened proceedings, the former Hanoi Rocks frontman looking a little more leathery in the face these days but otherwise little changed from the image that, let's face it, was copied wholesale by a generation of 1980's glam and sleaze.
---
Michael Monroe
One song was sung from half way up the tent rigging, a good effect, but difficult with mike in hand. Having to come down step by step in between lines looked dangerous. This guy rocks and entertains in equal measure. Joe Geesin

---
He was a hyperactive performer, dabbling on sax and harmonica and jumping into the photo pit. Though his garage-style band were tight, the material, much from new album 'Sensory Overdrive', did not overly grab me but the set ended on a high with 'Back to Mystery City' from Hanoi days and his solo classic 'Dead Jail or Rock n Roll' which saw the first raised fists of the afternoon.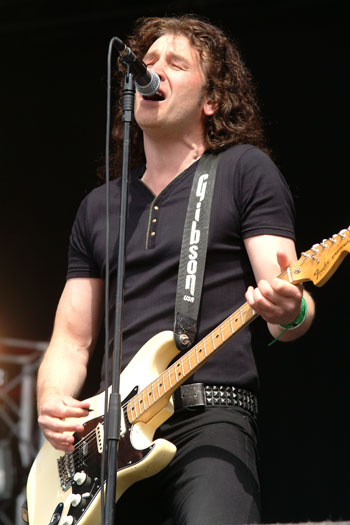 After supposedly ending their short but sweet reunion last year, Skin were tempted back one more time for a typically punchy set with the sole new song 'Born to Rock n Roll' getting their set off to a flying start.
Singalong classics from the first album featured heavily - 'House of Love', 'Look but Don't Touch' and 'Tower of Strength', while Colin McLeod's subtle organ sounds gave 'Take Me Down to the River' a bluesy feel and 'Shine Your Light' closed the set, showcasing how Skin's best songs start at a relatively sedate pace then gather momentum and Myke Gray's solos get faster and faster.
Myke is continuing with his Red White and Blues project but I sincerely hope that the raw, throaty tones of singer Nev MacDonald are not lost to music, provided he recovers from a self-inflicted swinging mike accident. That would be a travesty.

---
(Skin) should have certainly been higher up the bill than Rival Sons. Contrived, heard it all before classic 70's rock and frankly boring. Bands like Black Stone Cherry do this so much better and with feeling. Jason Ritchie

---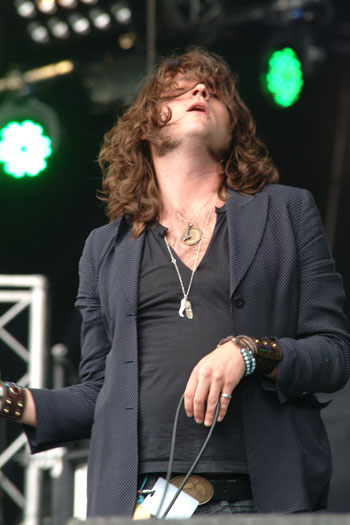 Hyped by classic rock magazines and radio stations and opening Judas Priest's tour earned Rival Sons a slot on the bill above two acts with a much longer pedigree.
'Torture', with some fine slide guitar, got the set off to a decent start but, though singer looks like Jim Morrison and sings a touch like Robert Plant, I found them lacking in stage presence and songs and some of the longer workouts were frankly boring.
This may be unfair, but to me they have the air of LA hipsters who have suddenly discovered that Led Zeppelin are cool. At least 'Get What's Coming' ended the set on a more straightforward hard rocking note.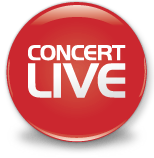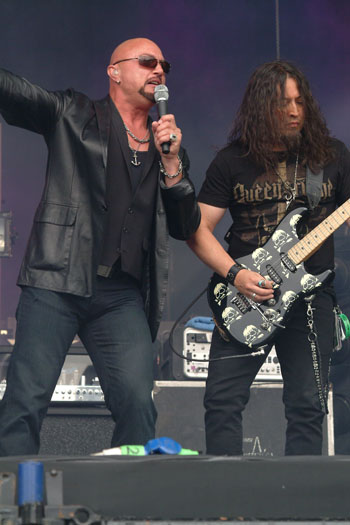 Queensryche were introduced as having sold 15 million albums worldwide, but as a cynical friend remarked to me, most of those were for two albums over 20 years ago. Their new album 'Dedicated To Chaos' has had mixed reviews, so would they play it safe or stick to the oldies?
A bit of both was the answer as they opened with a fairly enjoyable new song, 'Getting Started', but provided plenty of old hits including 'I Don't Believe in Love', though singer Geoff Tate left much of the chorus to the audience, and a brace of 'Empire' favourites in 'Jet City Woman' and the title track.
They closed with the classic 'Eyes of A Stranger' with its menacing twin guitars, yet on this above all other tracks it was apparent that Geoff reaches for his trademark high notes more sparingly than in the past and sometimes they just won't come out.
The other thing is that despite four of the five original members still being on board, they are rather faceless with the visual focus falling heavily on the singer. Nevertheless this was a solid set that for me eclipsed their rather boring display at Monsters or Rock in 2006 at Milton Keynes.

Jason Ritchie on the PROG STAGE

First visit to the Prog Stage to see Caravan. They will have to move the Metal Hammer stage if they do another festival as both stages music kept wafting over each other.

Not sure what song Caravan were playing but it seemed to go down well with the sizeable crowd. Not really my prog rock cup of tea ... Anathema were good from the two songs I caught. They have some of those classy Pink Floyd riffs with their own progressive slant.

Neal Morse's set, along with that of Judas Priest, were the day's highlights. Playing as much as he could in an hour of his 'Testimony 2' album it was a real treat and appreciated greatly by the crowd.

'Mercy Street, the very moving 'Jayda' (a song about his daughter's return to good health) and 'Nighttime Callers'. At one point he was off into the crowd to greet his former band mates in Spock's Beard. Musically and sound wise the best of the day - the acappela section in the set was simply amazing.

NEAL MORSE

You are off to a church concert tomorrow. What do you do at the church services, is it a mix of music and spoken word?

These events are very important to me and I am honoured to be wroking for the Lord. They include some music and singing from me, along with me talking about events in my life from a spiritual perspective. They are very enjoyable and after tomorrow's one I hope to be back in time for Spock's Beard's set.

Will you be joining them onstage as the rumours suggest?

Yes all being well, perhaps for their final number in their set.

How different is it writing solo as opposed to in a band setting and any style of music you'd love to record if you had the chance?

I obviously have more freedom but it is not that different from writing within a band. Randy (George) and Mike (Portnoy) have been with me down through the years so in many ways it still has that band feel.

I would love to do a big band album. You know a real traditional, big band feel and sound - similar to some of Michael Buble but I am not sure how good I would be at it!

Have you always been a Christian or have you converted in recent times?

A lot of my life story can be found in my book but I have not always been Christian in my beliefs, more likely to have been anti-Christian. In an interview I did for a German magazine that part didn't come out quite right and they said 'Neal Morse is an anti-Christ'.

The song about your daughter 'Jayda' and her recovery from illness is a very moving part of the set. It must be quite difficult to sing this every show without thinking back to the whole events?

Yes it is but I am determined it remains a special part of the show, which is often hard with tears in your eyes. What I don't want it to become is a performance and for it to lose its special magic.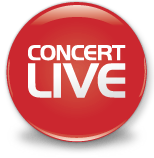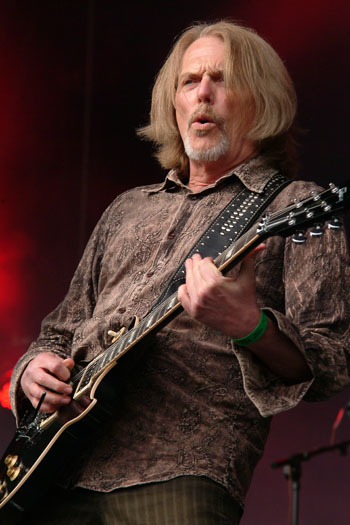 Being one of my all time favourite bands and one the back of a triumphant tour with a new line-up, Thin Lizzy were for me a perfect festival choice - though a 50 minute set was something of an insult.
However all did not go to plan with a quiet, muffled sound for much of the set with Scott Gorham's guitar suffering particularly. Ricky Warwick really seems to have channelled some of the Philip Lynott warrior spirit, while I regularly was drawn to the little subtleties in Brian Downey's drumming.
They played a hit packed set, opening with 'Are You Ready', 'Waiting for an Alibi' and 'Jailbreak', but there were a few surprises.
Michael Monroe came on to add sax - when his feed didn't cut out - to 'Dancing in the Moonlight', while 'Emerald' had not been in a similar set last month at Download. I thought new guitarist Richard Fortus overplayed his solos on it, but he atoned with some sharp lead guitar work that gave 'Whiskey in the Jar' a sharper edge.
Sound problems were forgotten as 'Cowboy Song', 'The Boys are Back in Town' and 'Rosalie' provided one singalong after another, while set closer Black Rose sums up the spirit of Lizzy with its Irish folk imagery and celtic themed harmony guitars. Hopefully a decent sound engineer has been recruited for next year's tour.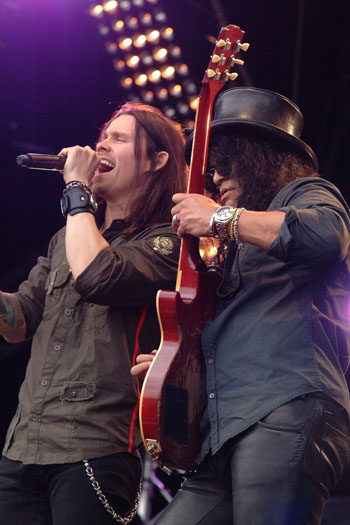 The word 'iconic' is over used, but one of classic rock's trademark images is Slash, in top hat and shades, playing his Gibson SG at a 45 degree angle. So his appearance second on the bill was fitting for a great night of metal.
His set spanned the whole of his career, but it was naturally the Guns 'N Roses material that gained the biggest reaction including an early double of 'Nightrain' and 'Rocket Queen'.

---
Slash
...one of the few times when the crowd noise matched that coming from the stage. Jason Ritchie

---
With Alter Bridge singer Myles Kennedy doing a passable but easier on the ear Axl impression, singing in a slightly higher register than on his day job, and Slash reproducing the solos note perfect, these songs again sounded like the classics they are, and to hear 'Sweet Child O Mine', and perhaps the best guitar solo of the last quarter century, was a privilege.
Slash's recent solo album was recorded with a dozen guest vocalists but Myles had the versatility to cover the likes of Ghost, originally done by Ian Astbury. However there are limits to his 'Dead Ringers' repertoire so towering bassist Todd Kerns took the mike on Lemmy's 'Dr Alibi'.
A dip into the Velvet Revolver catalogue for 'Slither' lost nothing in comparison, before 'Paradise City' ended another far too short 50 minute set with fists raised in the air all the way back to the mixing desk and the crowd signing along.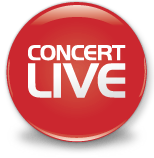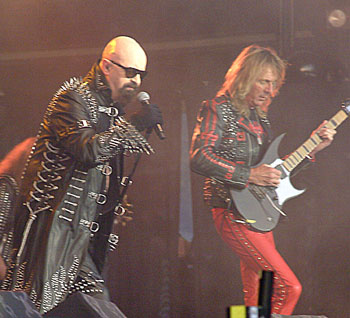 Strange goings on in the camp of headliners Judas Priest. This gig was to be part of their farewell 'Epitaph' tour, but a couple of months ago founder member KK Downing suddenly quit and youngster Richie Faulkner replaced him. Now, fans stood confused whether this was the end, or the start of a new chapter.
It has to be said that the new boy not only looks like a younger KK with his leather and mane of fair hair, but played with great flair and panache. Suddenly Glenn Tipton, who seems to have gradually taken over nearly all of the solos over the years, had to share the shredding limelight.
With Glenn and bassist Ian Hill rather rooted to the spot, his more energetic shape throwing also enhanced the band's stage presence. Rob Halford was on top of his game, and generally acting more down to earth than on recent tours, though I was a bit disconcerted by his habit of walking round the stage in a circle staring at his feet as he sang.
After the classic 'British Steel' opening of 'Rapid Fire' and 'Metal Gods', this was a setlist with a difference, as Priest managed to play at least one song from every single album (other than the Ripper Owens years), from 'Never Satisfied' from 1974's 'Rocka Rolla', right through to 'The Prophecy' from 'Nostradamus'.
Everyone would have a favourite but mine - just shading the twin guitar attack of 'Heading Out to the Highway' and 'The Sentinel' - were the return to the set of 'Victim of Changes' and 'Beyond the Realms of Death'. They are both epic songs with light and shade, gargantuan riffs, Halford at his screaming best and long guitar solos.
I enjoyed many numbers much more than I expected, ranging from 'Nightcrawler' from 'Painkiller' to, at the other end of the spectrum, the guilty pleasure of 'Turbo Lover', and even ''Blood Red Skies' from an album I detested, 'Ram It Down', had me wanting to check it out again.
The pace was cranked up with 'The Green Manalishi', a bizarre version of 'Breaking the Law' in which Rob left the crowd to sing the entire song, including of course one of rock's greatest riffs, then after Scott Travis' drum solo 'Painkiller' closed the main set.
Thankfully, 'Electric Eye' did make it into the set as first encore before two moments of high camp, as Rob rode in on his motorbike, whip held between his mouth like a flower, to perform 'Hell Bent for Leather' (insert your own pun) which, it seemed to me, contained longer solos than normal, then leading a very Mercury-esque call and response with the crowd before almost mincing across the stage leading a chorus of the (over long) 'You Got Another Thing Comin'.
With the clock ticking towards a 21/4 hour set, those who had not made an early dash for the exits were rewarded with a completely riotous 'Living After Midnight' to finish off the evening.
If you had to name the definitive metal band in terms of image and music, Priest would be top of many people's list, and if they are to stop touring, then this was a definitive show to go out on.
Joe Geesin writes: Judas Priest I love, but was tentative about seeing since the departure of KK Downing. Now down to one original member (bassist Ian Hill).
That said, they did sound excellent and when it comes to straight British heavy metal Judas Priest are it, no question. The opened superbly with 'Rapid Fire' then 'Metal Gods' which got the crowd going before singer Rob Halford got chatting. Heading Out On The Highway, Judas Rising (from Angel Of Retribution) and Starbreaker were next and just as gripping.
Some rare early songs from Sad Wings Of Destiny and Rocka Rolla went down well, tracks like Victim Of Changes and Never Satisfied fitted in well with Diamonds And Rust (acoustic intro) and Nostradamus.
By then a couple of things were obvious, aside from Halfordís regular jacket changes (almost every song); first off was that while the two guitarists traded solos and lines, it is now less equal, the spotlight more on Glenn. Secondly was, I think itís a sign of age, the time between songs; sometimes it was so long almost every song in the set was like an encore.
Jason Ritchie writes: New boy guitarist Richie Faulkner seems to have settled in well, although you do miss the KK Downing/Glen Tipton guitar axis.
Rob Halford still has that metal voice and he can always be relied on to deliver a lower, slower vocal when needed like on 'Beyond The Realms Of Death'.
The encores almost picked themselves, ending a highly enjoyable set with 'Living After Midnight'. Nobody does heavy metal as good as Judas Priest.

Judas Priest setlist - Rapid Fire/ Metal Gods/ Heading Out to the Highway/ Judas Rising/ Starbreaker/ Victim of Changes/ Never Satisfied/ Diamonds & Rust/ Dawn of Creation/ Prophecy/ Night Crawler/ Turbo Lover/ Beyond the Realms of Death/ The Sentinel/ Blood Red Skies/ The Green Manalishi (With the Two Pronged Crown)/ Breaking the Law/ Painkiller
Encores: The Hellion/ Electric Eye/ Hell Bent for Leather/ You've Got Another Thing Comin'/ Living After Midnight

Main review by Andy Nathan
Photographs by Noel Buckley
Interviews by Joe Geesin and Mark Taylor
---
---