Just witnessed your best live gig?.. send us a review!
EDEN'S CURSE Central Station, Wrexham
11 December 2009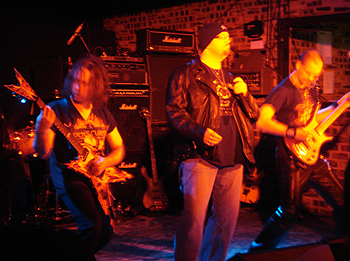 GRTR! first identified Eden's Curse as rising stars in 2007 when our Reviews Editor Jason Ritchie described their debut album as 'stunning…full of melodic hard rock meets metal'. Jason had followed the band's chief songsmith Paul Logue since his time with Cry Havoc and tribute band Van Hielan.

The band's second album 'The Second Coming' slipped out toward the back end of 2008 but nevertheless has still made a couple of our reviewer's 'Best of' selections for 2009.

We last saw Eden's Curse at Bloodstock when they nicely rounded off proceedings on the Sophie Lancaster stage in August. The prospect of a more extensive tour before Christmas was always very welcome, although disappointing that they would open the bill for extreme metallers The Rotted and Alestorm. Hopefully 2010 will see the band move up the bill where they so rightly belong and on to bigger stages and venues.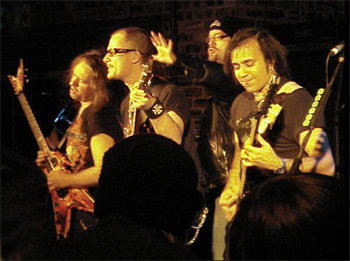 Singer Michael Eden joked that we always see the band in venues with the worst sound, and any hopes that the sound would be better than Manchester (May) and Bloodstock were dashed as they stoked up the excellent 'Raven's Revenge'. Perhaps we bring along our own curse?

There was good variety in this set with a selection of songs from the first and second albums including the cover 'We All Die Young', 'Games People Play' and 'Angels And Demons'.

On the last date of their tour it is plainly evident that - with a third album already in the planning - the band are poised for greater success.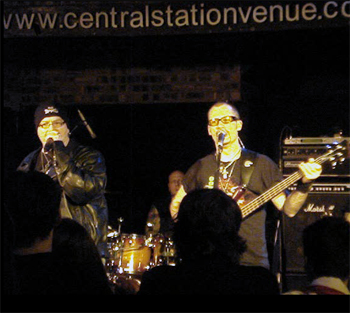 Ale Del Vecchio, who had only just joined before Bloodstock, is now firmly embedded on keyboards/backing vocals whilst this outing again stressed the guitar talents of Thorsten Kuhne. Jay Parmer's second guitar is discreet but helps beef up the riffs.
Whilst Michael Eden's vocals enhance the top notch nature of these songs, Paul Logue (bass, b/vocals) and Pete Newdeck (drums, b/vocals) keep things tight as a counter-tenor's jock strap in the rhythm department.
Like that jock strap, everything is firmly in place for the band - although, it has to be said, bursting to break out - as they go forward to 2010.
Review by David Randall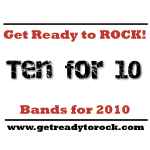 ---
Gig review and interview (Bloodstock)