JETHRO TULL Remasters EMI (2006)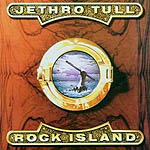 You can sometimes gauge the durability of an album by the number of times certain songs are subsequently included in a band's live set. In the example of Jethro Tull, songs from 'Aqualung' crop up with cosy regularity: the nineties are not so well represented.
The albums reissued here (one of which is effectively a compilation) date from the late-80's and 1990's. Historically, in the eighties Tull were finding their feet again after a backlash against their brand of progressive, and peculiarly English, blues rock. 'Crest Of A Knave' released in 1987 saw them back in the music polls with a surprise Grammy win in the hard rock section.
Two years later, Rock Island (EMI 3709762) was a very good follow-up to 'Knave' and is the usual mix of steamrollering rock ('Kissing Willie', 'Rattlesnake Trail) and the more reflective ('Undressed To Kill' and 'The Whalers Dues').
The addition of tracks that appeared on the single 'Christmas Song' in 1989 (recorded live in Zurich) makes for completism. ****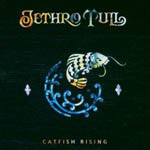 1991's Catfish Rising (3709772) continued the straight-ahead rock feel of its predecessor typified by 'This Is Not Love' and 'Rocks On the Road' (both singles) but tempered by the band's traditional folksy blues. This CD is consistently good, the slower tracks ' Still Loving You Tonight' and 'White Innocence' particularly impressive.
This reissue collects together the 'extra' tracks that appeared on a free 12" EP and 'Night In the Wilderness' and 'Jump Start (live)' which appeared on the 'This Is Not Love' single released in 1991. ****½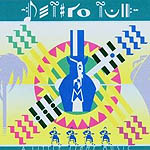 A Little Light Music (3709782) was the band's first live album since 'Bursting Out' in 1978 and whilst they followed the MTV trends of the day it was not quite 'unplugged'. Anderson was having voice problems and this influenced the arrangements.
Recorded during their European spring tour in 1992, it was a chance to dust down some of their older tracks in less familiar settings. The inclusion of live mainstays 'Living In The Past' (played instrumentally), 'Life Is A Long Song' and 'Bouree', and the treatment of songs like 'Under Wraps' and 'Pussy Willow', provide an album of fine contrast dipping into every nook and cranny of their career. ****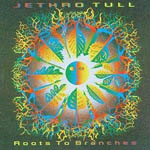 To return to the set-list scenario as a benchmark for durability, I couldn't actually remember any of the tracks on Roots To Branches (3710192) and neither it seems can the band when compiling their set-lists. Yes, I bought that album in 1995 but it remains unplayed and largely forgotten in my Tull collection.
Does it sound any different today? With an eastern flavour permeating the mix, it contains some strong material and there is a greater nod to the band's earlier roots-rock history than the previous two studio albums. Stylistically it has some similarity with Ian Anderson's first solo album, released in 1998. There are no bonus tracks but the remastered sound - as with all the reissues - is excellent. ***½
The band line-up remained fairly constant during this period with Dave Pegg's son Matt on 'Rock Island' and 'Catfish Rising', and Andrew Giddings making the keyboard stool his own.
The only criticism during this period is that Anderson and the band sounded a bit like Mark Knopfler and Dire Straits in some of the slower songs, and sometimes like ZZ Top in the faster ones.
In their favour, Tull have never fully embraced contemporary music trends (with the possible exception of their mid-eighties dalliance with synthesizers). Their steadfast sticking to the plot, and generally high quality control, has given the band a longevity and timelessness that other bands would scream for.
Review by David Randall
Related>> Album review
Related>> Album review (Ian Anderson)
Related>> DVD review (Jethro Tull)