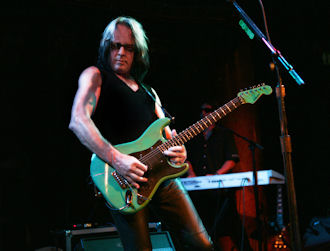 Photo: © 2008 Jean Lannen
Todd Rundgren released the album 'Liars' in 2004 to great critical acclaim.
He toured the album in 2004, with his first trip to the UK in 10 years and then, in 2005, he teamed up with Joe Jackson and classical quartet Ethel for a further UK tour.
Rundgren releases his latest album 'Arena' via Cooking Vinyl, in September 2008, with a UK/Europe tour in November.
He describes the album as a return to an "old-school guitar-rock record".


"About the same time as Joe Jackson and I were touring the idea came up for the reformed Cars. We invested six to eight months trying to make that happen. About three weeks into the tour, Elliot the lead guitar player, broke his collar bone and everything came to a halt. I was staring at the summer with nothing to do. I thought, what the hell, I should put together something and go out and play somewhere.
My guitarist Jesse Gress had been playing with the Tony Levin band and he said, "Tony's not doing anything so let's all go out and do something"...and we slapped together a 10 day tour across Canada and it was just a guitar quartet. Audiences ate it up, so we continued to tour like that.
I suddenly realised that this was a role that I'd neglected for a long time. I think the fans had missed this kind of presentation and their response was so consistently positive that I said I couldn't do a record that doesn't sound like what I'm already doing."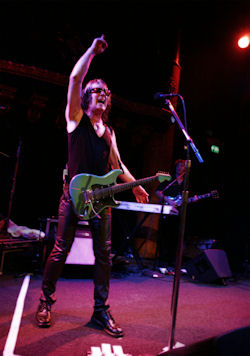 Photo: © 2008 Jean Lannen
In audio clip 1, Todd talks about the background to the new album and his previous release 'Liars'.
In the second audio clip, Todd discusses his recording approach and...whatever happened to Patronet..?
Interview 05.08.08 Part 1 (12:48)
Interview 05.08.08 Part 2 (12:07)
Interview © 2008 www.getreadytorock.com
First broadcast on www.getreadytorockradio.com
---
Related>> Album review
Related>> Previous interview

---
If you cannot see the audio players, you'll need to obtain the Real Player software