The Cars are one of the most successful bands of the eighties, and their melodic power pop spawned several hit singles including the inimitable 'Drive'.
In May 2006 The New Cars embark on an American tour with Blondie and a new CD is released with three new studio tracks.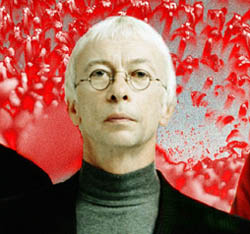 Greg Hawkes is the band's original keyboard player who lent his signature synth sound to those classic hits...
There must have been times since the late eighties when you considered reforming The Cars - so what's the impetus for the 2006 version?
There have been a couple of attempts to try and do something with the original Cars at various times, all of which have been doomed. I guess this time the subject came up that we should try something with an alternate line-up.
Did you feel it wasn't really going to happen with the other original members Ric Ocasek and David Robinson?
Yeah...
It probably took you a little while to realise that?
It did(laughs)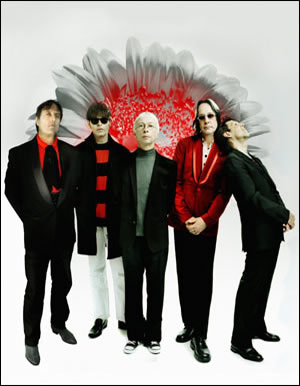 The New Cars (from left to right): Prairie Prince (drums), Elliot Easton (guitar, vocals), Greg Hawkes (keyboards), Todd Rundgren (vocals, guitar), Kasim Sulton (bass, vocals). Photo credit: (c) P.R. Brown
How did you hook up with Todd Rundgren?
Elliot (Easton)had played on a record that Todd had produced years ago. So they knew each other professionally. Even The Cars had done a couple of shows with Utopia back in the eighties.
So then when his name came up as a possible contributor I said 'Wow!' I thought it would bring a bit of credibility to the project.
I think Elliot first talked to him on the phone last summer and the first get-together when we played was around August and that was just to see what it would be like to play with each other. That day went well, so we moved on and here we are.
When did you realise that things would click with the other guys?
Probably back in October when we really started working together. It seemed like people had other commitments before then.
What qualities do you think Todd, Prairie Prince and Kasim Sulton bring to The Cars music?
Kasim and Prairie bring a more aggressive feel to the rhythm section and they're very tight musically with each other.
Having listened to an early copy of the album I am particularly interested in the new material and the track 'Warm' is an absolute gem.
Well, that was a song of mine that I'd written a few years back and when we first got together I was in the car playing Todd some songs of mine. When he heard 'Warm' he said 'What about that one?!' and so we did a re-write on the lyrics and it ended up as a collaboration.
When bands get together like this it can pull in a whole new audience?
That would be great if it does.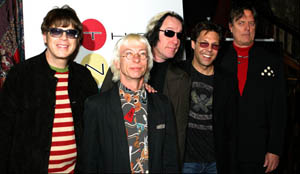 The New Cars press conference at the House of Blues, Los Angeles, March 14, 2006 From left to right: Elliot Easton (guitar, vocals), Greg Hawkes (keyboards), Todd Rundgren (vocals, guitar), Kasim Sulton (bass, vocals), Prairie Prince (drums) Photo Credit: (c) 2006 Karl Larsen
I read somewhere that Todd says that with The New Cars he can have some fun and pay off some bills. Do you see The New Cars as a more permanent arrangement?
Well hopefully he'll have some bills to pay off for a while (laughs)
I do think it's a great line-up and I think creatively there's a lot of potential.
The band dynamics are such that Todd does a lot of the singing now. Would you say that both Todd and Elliot will bring more of a guitar edge to the music? Having two strong guitarists in the line-up might take the band in a different direction?
Well I would say that the guitar edge has always been there to an extent. It might be a harder rocking band now in a way.
I have to confess, Greg, that I'm not that familiar with The Cars albums although of course we all know the hit singles. What determined the song selection for the live CD and what do you think worked particularly well?
The first obvious thing was that we had to play the hits. I think 'Good Times' sounded good - audience participation type thing that the original Cars would never have done.
If somebody asked you to recommend a Cars album what would you say?
The eighties stuff, I'd say 'Heartbeat City' but if they were going back to the late seventies and just one record I'd say the first Cars record. It still seems to be the most popular. Even Todd has referred to this album as 'our greatest hits'!
What would you say to those who are disappointed that Ric Ocasek and David Robinson aren't in the new line-up?
I would say that one of the main challenges we have is to try and live up to the original Cars legacy and to play the old songs with authority.
---
Interview © March 2006 David Randall
Related>>Album review
---
| | |
| --- | --- |
| | Print this page in printer-friendly format |
| | Tell a friend about this page |