THE NEW CARS It's Alive Eleven Seven Music
(Release date: June 2006)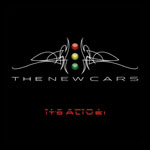 There's always a bit of a buzz around a band reunion, but the return of The Cars is especially intriguing. Original members Greg Hawkes and Elliot Easton are joined by the legendary Todd Rundgren and his 'Liars' rhythm section of Kasim Sulton and Prairie Prince.
For those of you who need to rewind slightly, The Cars came out of the US punk scene and harnessed punks' energy with a pop sensibility. There followed a clutch of truly great radio friendly singles and of course one of the best-ever debut albums. Sadly, original bassist Ben Orr died in 2000 and vocalist/writer Ric Ocasek and drummer David Robinson have passed over the possibility of a more authentic reunion.
The presence of Rundgren gives a new urgency to Easton's guitar riffs and Todd's vocals are sympathetic to the originals without being carbon copies. In short, this is pretty damn authentic and should satisfy any hardcore Cars addicts and put a shine on their bumper.
It will come as no surprise that several tracks featured here (recorded in January 2006 and a portent of the forthcoming US tour) are from that debut album. But there are some surprises, including the rockier 'Candy-O', 'You've All I've Got Tonight' and a marvellous 'Moving In Stereo'. And of course, 'Drive' is present and correct, too. Greg Hawkes synth is still firmly in the mix and the band's distinctive harmonies are lent further weight by Sulton.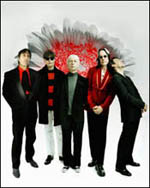 The newly recorded tracks include the single 'Not Tonight' which if not quite Classic Cars is as near-as-dammit.
The other studio tracks signpost a potentially interesting future. 'Warm' is a stunner, a mid-tempo groove that will I am sure be a show-stopper when played live, whilst 'More' is rockier and could be a 'Liars' outtake.
The Todd fairy dust is evident throughout and his presence will widen the band's appeal. He even peforms 'I Saw The Light' and 'Open My Eyes'.
The cynics might say that The New Cars is a pension plan, no doubt fuelled by Rundgren's apparent comments that he needs to pay bills and have some fun.
But the audience are going to have some fun too, and some of rock's most memorable four-minute tunes are sounding better than ever and, moreover, in safe hands.
*****
Review by David Randall
Related>>Greg Hawkes interview
Related>>Todd Rundgren interview