Just witnessed your best live gig?.. send us a review!
PANIC ROOM, Cambridge Rock Festival
8 August 2010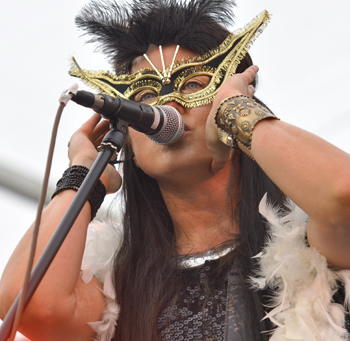 This was my first look at Panic Room in the live arena, quite surprisingly given my love of lead singer Anne-Marie's solo output, her contribution to the fantastic Chris Johnson-Parade album and of course her Mostly Autumn work.
They have a very distinctive sound, a mix of many styles including, for me, elements of progressive rock, pop, alternative rock and they also have a contemporary sound to their music.
Anne-Marie, of course not hindered by her many solo performances as well as countless shows with both Mostly Autumn and before that Karnataka, makes a superb front person, confident in her own abilities and making her entrance for this show looking spectacular in a very decorative and stylish gold face mask.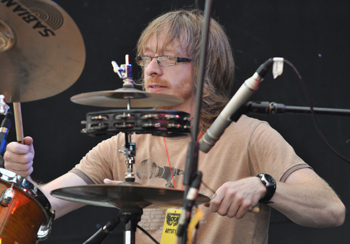 The set consisted mainly of tracks from their fantastic second album Satellite (one of my current most played albums) including that album's powerful opening number Freedom to Breathe, with its lyrics pointing at the stresses of stardom (will be careful how close I get with my camera at future Panic Room shows!).
From Satellite we also had the heavy Dark Star with its slightly gothic opening, the gentle soaring ballad The Fall which (includes some truly excellent guitar work) and the stunning, quite literally out of this world, epic title track itself.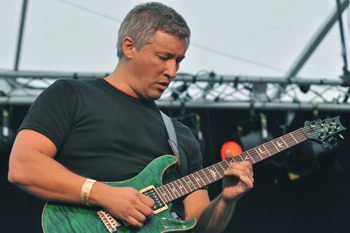 The set also included their interesting take on the ELP track Bitches Crystal which was recorded for a disc to be given out with Classic Rock Presents Prog Magazine.
This was a very impressive performance which I am sure will have seen them pick up quite a few new fans.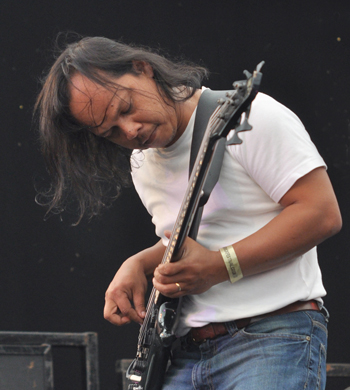 Panic Room have many strengths, they have of course the always exquisite vocals of Anne-Marie Helder, add to this outstanding guitar work by Paul Davies, keyboard layers by Jonathan Edwards, a powerful rhythm section including Gavin Griffiths, from Mostly Autumn, and first class songwriters - particuarly the Helder/Edwards partnership - and you have some band.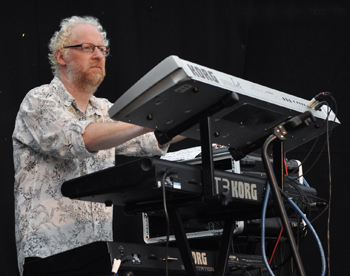 Review and photos by Andrew Lock
---