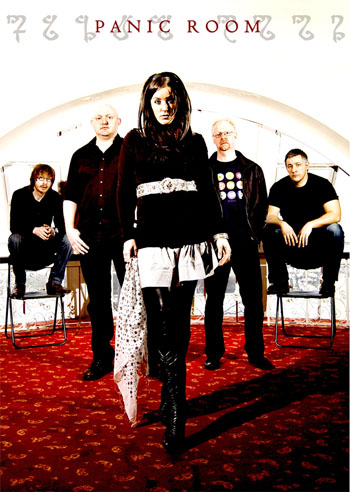 With the eclectic box of delights of debut album, Visionary Position, released in 2008, Panic Room quickly built a reputation as a powerful and subtle group of performers.
With their roots in proto-celtic prog band, Karnataka (4 of the band were members of the original award-winning line-up), Panic Room is a very different beast with a much harder edge and a spontaneous and improvisational quality that makes their live performances such compelling events.
Strong, melodic songwriting wedded to a desire to reinvent the music in the live arena saw them pick up the award for 'Best New Band' at the CRS Awards in January 2009, presented by ex-Genesis guitarist, Steve Hackett.
Their blend of folk, electronic, pop, jazz and progressive influences in a rock band setting has enthralled audiences and their restless desire to move forward, explore new musical territory and above all write great songs has proved a refreshing change in a largely nostalgia driven musical scene.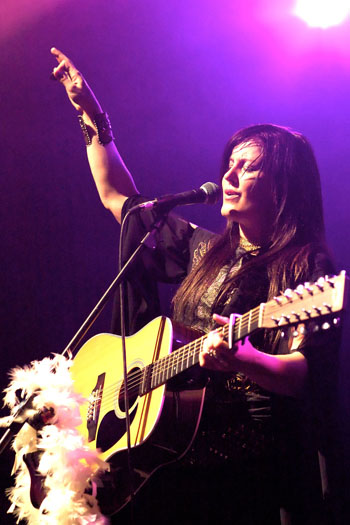 Photo by Howard Rankin
Panic Room owe their success and sound in no small measure to the sheer magnetism of singer, Anne-Marie Helder's voice. Her amazing range and sensitivity are spell-binding, from the breathy floating vocal of songs like 'Moon on the Water' and 'Sunshine' to the Plant meets Morissette powerhouse of Panic Room's funky electronic rock take on Led Zeppelin's 'No Quarter' which has been a highlight of their live shows. She is that rare creature ... a truly individual singer.

Panic Room's debut album 'Visionary Position' was released in 2008 and received rave reviews from various music magazines and websites, including Classic Rock Magazine and Powerplay who both gave it 8/10.
'Elektra City' from the band's first album was the opening track on the covermount CD free with the 1st issue of the new national magazine, 'Classic Rock presents Prog' in April 2009 which also featured a great review of the band's 1st London gig.
A profile of the band appeared in Issue 2 and since then Panic Room have been regularly featured in the magazine, with a three page interview appearing in the March issue and the title track 'Satellite' appearing on the covermount CD free with the May issue.

'Satellite', the new album from Panic Room is a big step forward for the band. With the basic tracks recorded live in the studio over a 2 week period, the album really captures the energy and power of the bands live performances.
From the prog-metal of 'Dark Star' to the blissed-out summery shimmer of the Zero 7/Bacharach inflected 'Sunshine', the new album sees the band showing no sign of reining in their eclectic approach to song-writing and playing.
A much rockier album than 'Visionary Position', the band's enjoyment and enthusiasm for playing are evident on album opener 'Freedom to Breathe' and continue to shine throughout.
Title track 'Satellite' is one of the best things they've yet written - a slow-burning cosmic ride that takes almost as long as Stairway to Heaven does to reach it's 1st chorus, but with a payoff this gorgeous, it's worth the wait.
While the standard edition of the album is available from Amazon and all good retailers a special extended edition is available from the band's website and at gigs.
The special edition features an extended art lyric booklet and a bonus EP entitled 'Little Satellite' with 4 additional tracks recorded at the 'Satellite' sessions, including funky live favourite 'Sandstorms'.

They deserve to be HUGE... Malcolm Dome, Classic Rock
...the ever impressive Anne-Marie Helder' commands the stage an absolute star... Jerry Ewing, Prog
a wide ranging sense of expression and some really luscious tunes... Rock N Reel
an essential purchase Classic Rock
---
September 2010 Tour Dates
9th (Thurs) - O2 ABC 2, Glasgow - 0844 477 2000
10th (Fri) - O2 Academy 2, Sheffield - 0844 477 2000
11th (Sat) - The Met, Bury - 0161 761 2216
12th (Sun) - The Wharf, Tavistock - 01822 611166
15th (Weds) - The Stables, Milton Keynes - 01908 280800
16th (Thurs) - Mr Kyps, Poole - 01202 748945
17th (Fri) - O2 Academy 2, Islington - 0844 477 2000
18th (Sat) - The Duchess, York - 0844 477 1000
19th (Sun) - Robin 2, Bilston, Wolverhampton - 01902 401211
---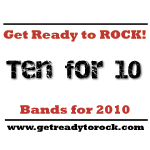 ---
---