Just witnessed your best live gig?.. send us a review!
STRATOVARIUS, FIREWIND & EDEN'S CURSE,
Rescue Rooms, Nottingham 16 May 2009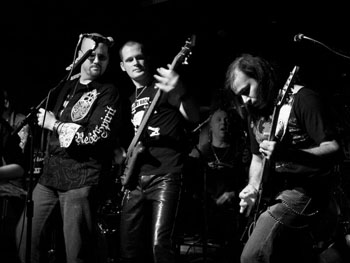 A sign of the times, maybe, that a line-up such as this is reduced to playing in such a small venue. All 3 bands deserve much better and should be heard by many more people - unfortunately the UK still appears to be unable to fully embrace the power metal scene, and this multi-national display of power and raw talent was witnessed only by a few hundred enlightened souls!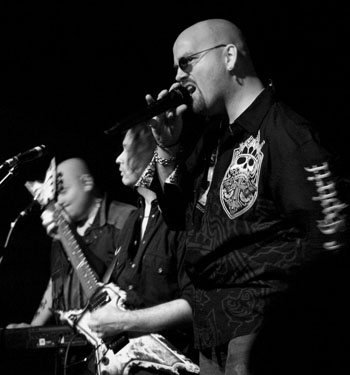 3 bands and a 10pm curfew can often mean the opening act performing to an almost empty hall. Fortunately the savvy ticket holders for this gig didn't let that happen. First up were Eden's Curse - a relatively new band, but with tons of experience in their ranks. Fronted by the powerful figure and vocals of Michael Eden, they delivered a quality 30 minute set taken from their first 2 albums.

Experience and professionalism shone through as they delivered a flawless performance under cramped and demanding conditions. What's more, they all appeared to be enjoying the occasion, not least the effervescent Ferdy Doernberg who never fails to entertain. The all-too-brief set ended with the superb "Angels and Demons", showcasing Thorsten Koehne's ability, but no guest appearance from Sister Mary unfortunately (not that there was any room on the stage). Check out the video if you haven't already.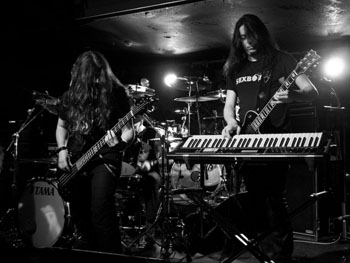 Greece's finest, Firewind, take the baton next - and certainly don't drop it! With only 40 minutes to fill, it is non-stop metal all the way. Still, they find the time to present a surprise with a new track, "Days Of No Trust", that they are playing for the first time on this tour, and will feature on the next album. This fitted into the set nicely and was well-received by those present (as was the whole set).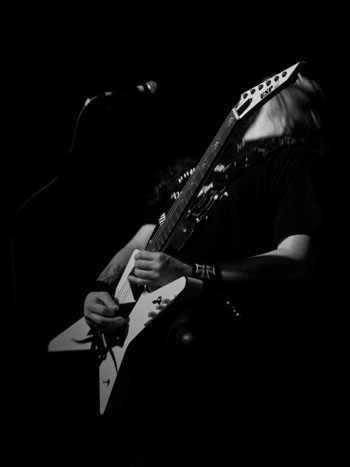 Vocalist Apollo is firmly entrenched with the band now, and has introduced his own style to good effect. Other highlights include the ambidextrousness of multi-instrumentalist Bob Katsionis (guitar by left hand, keyboards by right - both at the same time). Firewind also get the award for strangest moment of the night, with their rocked-up cover of Hall & Oates' "Maniac" - with Apollo imploring bassist Petros to dance like one during each chorus.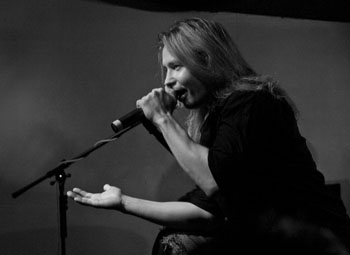 The evening is brought to a conclusion by Stratovarius, with a set curtailed by a combination of the 10pm curfew and a less than 100% healthy Timo Kotipelto. Despite having a bad cold, he still puts maximum effort into his performance. Opening with the ever present "Hunting High And Low", the set is a well balanced mix of old favourites and cuts from the new studio offering, "Polaris".

New recruit Matias Kupiainen on guitar is a worthy replacement for Timo Tolkki, and executes his solos flawlessly. He has also brought some additional song writing ability to the band, complementing the Timo / Lauri Porra / Jens Johansson combo's already formidable talent in this area. New songs "Higher We Go", "Winter Skies" and "Deep Unknown" sit well amongst the older songs such as "A Million Light Years Away" and "Forever Free".

The anthemic "Eagleheart" signals the end of the entertainment, with Timo promising a return and a longer set when he is fully healthy. Time will tell on that promise, but I suspect the UK's general lethargy in embracing their music may make the wait for the promised return a long one. All in all, a great night with 3 very talented bands on show - just a shame there were not more there to enjoy it.


Review and photos by Ian Pollard
---