EUROPE Last Look At Eden earMUSIC (2009)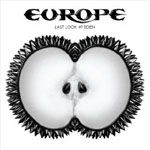 'Last Look At Eden' marks a slight change in musical mood from the previous comeback albums 'Secret Society' (2006) and 'Start From The Dark' (2004). But that shouldn't put you off, it is a grower too.
Secret Society, in particular, split the melodic rock camp somewhat, overall a heavier outing than previously and with John Norum's down-tunings and wah-wah riffs may have further alienated those brought up on a strict diet of late eighties cheese. The album owed more to bands like Audioslave.
'Last Look At Eden' is more mainstream, and more bluesy rock and roll. Norum's always scintillating guitar is a little more restrained, there's more keyboard and orchestration from Mic Michaeli, and the overall vibe is punchy, gutsy, rather than dark and heavy. ('U Devil U' sums up this new approach).
The title track is one of the more immediate, and a natural first single, with an infectious and pile-driving orchestral/guitar riff. 'Gonna Get Ready' is Classic Europe with Norum's wah-wah punctuating Joey Tempest's distinctive vocal, 'Catch That Plane' has an understated Deep Purple-esque organ-driven riff and the vocal harmonies remind me of 'Hush', whilst 'The Beast' has the urgency that characterised 'Secret Society' and is the closest in spirit to that album (qv 'The Getaway Plan').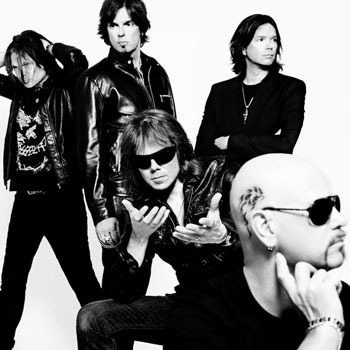 'No Stone Unturned' is another heavily orchestrated piece, with an anthemic chorus that will go down well played live and Michaeli's fine orchestrations crop up also on 'Only Young Twice'.
It's not all out and out rockers. 'New Love In Town' is a truly superb mid-tempo ballad and a likely crossover success if single no.2. 'In My Time' is a long bluesy piece that has hints of 'Parisienne Walkways' with Norum's Gary Moore-esque motifs.
Another album highlight is 'Run With The Angels' starting with a sinewy John Leven bassline replicated by John Norum's riff and topped with his always-wonderful wah-inflected solo.
For those, like me, who really liked 'Secret Society' (and who can't get enough of John Norum's guitar) - and expected more of the same - the initial disappointment is soon overcome by the quality and consistency of songwriting and the musicianship on offer here. This is an album that yields its treasure through repeated listenings so don't expect that immediate, instant fix. And in truth the band have retained all the elements from their previous post-Millennium outings so this should have potentially wider appeal.
The renaissance of Europe has been one of the more interesting stories of recent years and 'Last Look At Eden' further consolidates their credentials as one of our finest melodic hard rock bands.
*****
Review by David Randall

John Norum is the Featured Artist on Get Ready to ROCK! Radio in August. David Randall interviews John in a one-hour showcase on Sunday August 2 (21:00) More information
Joey Tempest is interviewed by Pete Feenstra in 'Assume The Position' (Sunday 19 July, 22:00)
---
---