Just witnessed your best live gig?.. send us a review!
THE BLUES ASSEMBLY
The Assembly, Leamington 21 November 2009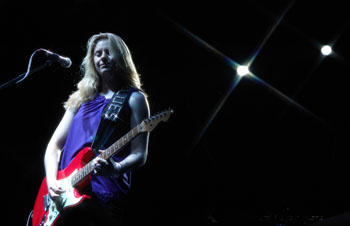 Without doubt one of the best value gigs I have ever been to, 7 blues/rock acts and around 8 hours of great music.
First up Joanne Shaw Taylor getting things off to a rocking start with tracks from her fantastic debut album White Sugar, so glad to see her in town again after her superb performance opening for Johnny Winter earlier this year.
She played a strong selection from the debut album including a rocking 'Time has Come' and if the rest of the show was to be half as good as the opening act we were in for a great night.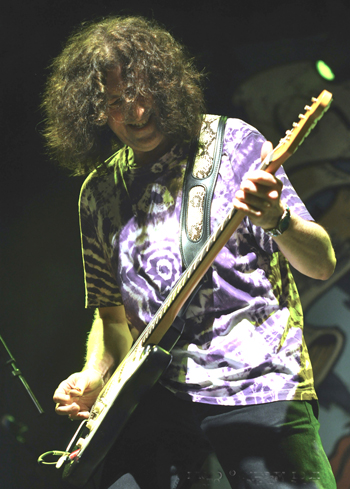 Joanne was followed by the slide guitar brilliance of Gwyn Ashton, a two piece with Gwyn on guitar, vocals and harmonica and Kev Hickman on drums, but what a powerhouse sound they produce.
Their set included tracks from latest album Two-Man Blues Army including 'Melt Down at the Hoo', 'All Over Now' and 'Mad Dog'.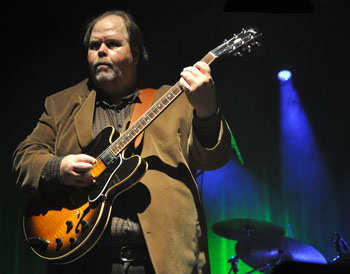 Next up fabulous traditional blues Texas style from Buddy Whittington and his band, Buddy performed with John Mayall and the Bluesbreakers for 15 years and is a real master of blues guitar.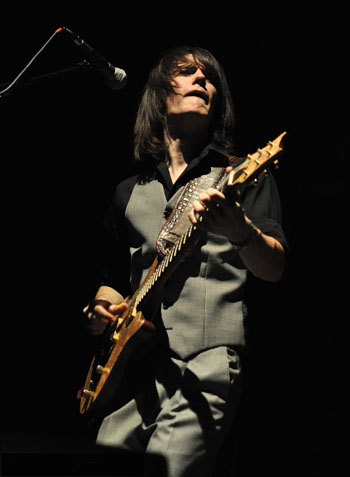 After a short break next up was one of the young stars of the British blues scene Oli Brown with a powerful display of material from the 2008 album 'Open Road', including the stunning title track and 'Stone Cold' (Roxanne). Oli also teased the crowd with a couple of new tracks 'I Can Make Your Day' and 'On Top of the World'.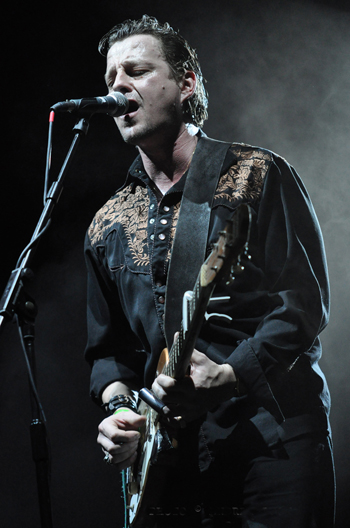 Ian Siegal next on stage a real classy performer playing what I would call cowboy blues, which mixed with his wit and rapport with the crowd made for a superb set. Broadside, the latest Ian Siegal album has received rave reviews in the music press including being voted Mojo magazines blues album of the year and from the tracks played tonight it's easy to see why.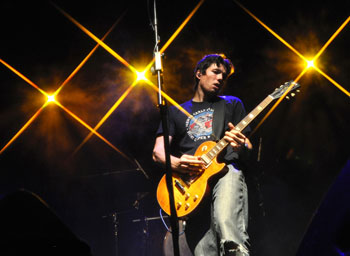 Modern explosive blues rock next from Aynsley Lister performing tracks from latest release Equilibrium, earlier albums and a rocking cover of Deep Purple's 'Hush'.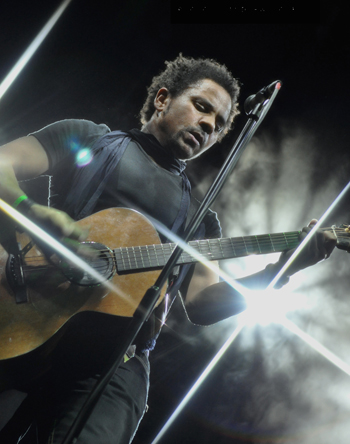 Headliners The Yardbirds, of course a different line up these days, closed the day in style with a set full of classics inc. 'Train Kept a Rolling', 'For Your Love', 'Heartful of Soul', and 'Shapes of Things'.
The line-up which consisted of original members Chris Dreja on rhythm guitar and Jim McCarty on drums, excellent new vocalist Andy Mitchell, with Ben King on lead guitar and David Smale on bass all played their part in a terrific high tempo set.
Verdict - Fantastic music and great value for money.

Review and photos by Andrew Lock
---
Album review (Joanne Shaw Taylor)
Album review (Gwyn Ashton)
Album review (Oli Brown)
Album review (Aynsley Lister)
---