A compilation from Dutch prog-rockers Focus launches the Classic Rock productions' 'Masters From the Vaults' series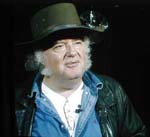 Focus fans will be ecstatic about this DVD release. For years they've been left to trade poor-quality third generation videos of their heroes and here, for the first time, is a superb compilation. Intelligently compiled, the main documentary film is linked by Thijs van Leer who sheds some light on the development of the band, against a backdrop of Dutch TV and BBC Whistle Test footage.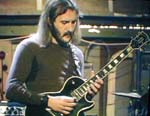 The latter is particularly welcome, and historic performances are included from May and December 1972 when the Polydor record plant worked overtime to press up the band's vinyl as a result of increased demand.
The Dutch footage comes from early 1971 and shows the band rehearsing some of the material that appeared on 'Moving Waves'. It is a marvellous period piece with rainbow jerseys and Edam cheese being the order of the day - but where on earth did Jan Akkerman get that blue tank top?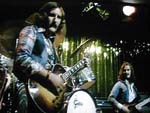 The DVD also includes rare footage from the 'Hamburger Concerto' period with Colin Allen on drums.
Fans will devour this, others might well investigate one of the premier prog-rock bands of their day. The music is still relevant and Akkerman still amazes on guitar.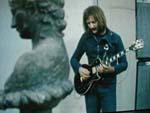 This DVD is part of a series 'Masters From The Vaults' which will feature Family, Rory Gallagher, Atomic Rooster and Curved Air amongst others. Highly recommended based on this release.
*****
Related>> Focus 8 CD
Related>> Live In America DVD
Related>> Masters From The Vaults CD

Jan Akkerman/Focus Book
Review by David Randall
© 2003 All rights reserved.