Welcome to the getreadytoROCK! competition page
We promote our own regular competitions, but we also signpost other rock-related comps that we know about.
This is your chance to BAG UP!! Just answer the question below
If you have a competition, just email us with all the details, and we will post it here.


---
WIN A JEFF BUCKLEY CD
Here's your chance to win a copy of the new Jeff Buckley compilation We've got one copy to give away.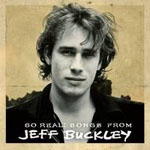 GRTR's David Randall writes: 'So Real..' reminds us of music's loss, and for anyone who remains unfamiliar it serves as an admirable introduction to a rock life tragically cut short." (Review)
Closing date is July 31. Just answer the following question:
What is the name of Jeff Buckley's father?
(a) Tim
(b) Tom
(c) Trevor
Now complete the form below: