This is the feature where we revisit bands or albums that are worthy of attention but may well have been overlooked over the years…we also signpost the definitive CD versions and related albums worth investigating.
If you have your own neglected band/album send us a review!
Highly-rated New Jersey Band, Diving For Pearls produced one eponymous album for Epic Records in 1989 and then promptly...dived.
The album is an instructional exercise in tuneful late eighties rock and was listed as one of Kerrang's top 20 albums of 1989. The producer (ex-Nektar drummer David Prater) later went on to produce albums by Dream Theater, Denaro and Brett Walker amongst others.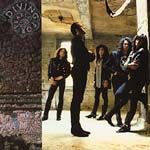 The opener 'Gimme Your Good Lovin'', a classic slice of pomp rock, is overshadowed somewhat by the album's standout track "I Close My Eyes". This is nothing short of magnificent, its melodic rock leanings putting it close in spirit to those bastions of this melodic rock golden age: Winger,Tyketto, Bad English and Night Ranger. Danny Malone and ex-Urgent guitarist Yul Vasquez run through a classic three chord progression topped by Malone's impassioned vocals.
The band showed a more sensitive side on 'New Moon' and 'I Don't Want To Cry' but mostly this is an upbeat offering to di(v)e for.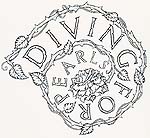 Whilst ultimately Diving For Pearls may have had nothing more to offer than several late eighties bands plying the genre, this album has become something of a cult classic amongst those in the know. With a band reunion in 2002 and a new album in the works, there is every chance this gone but not forgotten pearl will be scrubbed off and shine again in the future, in concert if nothing else.






---
Don't miss:
Diving For Pearls (Epic 466654 2)
(reissue, Rock Candy CANDY022, 2006)
Don't skip:
I Close My Eyes, New Moon, Mystery To Me
Text © 2003 David Randall
Further info:

Related>> Album review (reissue)
I Close My Eyes
© 1989 Epic Records/CBS Music Inc. All rights reserved.
---
| | |
| --- | --- |
| | Print this page in printer-friendly format |
| | Tell a friend about this page |