This is the feature where we revisit bands or albums that are worthy of attention but may well have been overlooked over the years…we also signpost the definitive CD versions and related albums worth investigating.
If you have your own neglected band/album send us a review!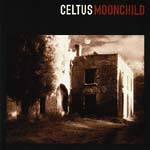 The two brothers John and Pat McManus had previously been members of Irish heavy rockers Mama's Boys. Both were multi-instrumentalists and their desire to achieve a more atmospheric, reflective groove was partly influenced by the premature death from leukaemia of their brother and fellow band member Tommy.
The debut album 'Moonchild' was an irresistible blend of Celtic and contemporary fusion and spawned several airplay hits. However in spite of a well-received follow-up album 'Portrait' in July 1999, the band were dropped by Sony. They continued to tour and played several festivals to critical and public acclaim and with their third album 'What Goes Around' further employed contemporary synth stylings whilst grafting melodic and infectious melodies and ethereal harmonies. The live synth sound deployed by additional band member Dan Axtell was so powerful that one recalled 'Earthquake' and 'Sensurround' although not necessarily in the same breath.
Sadly, a combination of label indifference and changing popular taste led to the band's split.
It might be said that Celtus just missed the Celtic fusion boat popularised by Riverdance and latterly The Corrs and for a period capturing the popular imagination during the late-1990s.


Pat subsequently returned to Ireland whilst John McManus and Dan Axtell immersed themselves in commissioned library music.
'Moonchild' is a good starting point, 'Portrait' is arguably more overtly pop and radio friendly (no doubt under pressure from their label). The album, 'Rooted' which features material composed for library and incidental music is well worth rooting out, and 'Live 2000' is a perfect document of the band in concert.

---
Don't miss:
Moonchild (Strathan Music 2005, reissue 80191300062)
Don't skip:
Strange Day In The Country, Moonchild

Worth investigating:
Rooted (Shamrock Records SHA001)
Text © 2003 David Randall. Revised 2005
Further info:
Online Store

Strange Day In the Country
© 2003 Celtus/Sony Music/Strathan Music. All rights reserved.

---
| | |
| --- | --- |
| | Print this page in printer-friendly format |
| | Tell a friend about this page |