JOHN McMANUS
John McManus was the talented frontman of acclaimed Celtic fusion band Celtus. Before that he performed in the successful eighties hard rock outfit Mama's Boys, with his brothers Tommy and Pat.
More recently, he has been recording film and TV library music. With increased demand from fans, John has made a CD available of this work.
1. What are you currently up to (gigs, plans etc)
There are no plans for gigs at the moment. I'm in the studio most of the time these days and currently I'm working on a movie soundtrack, that has yet to be titled.
2. Tell us about your current work, TV film and library music. How did you get into that genre and where is this taking you?
I first got into Production music when Celtus did the 'Rooted' album for a company owned by EMI Music Publishing in 1999. It did very well, so I continued to provide material in all different styles.
The first album I did post-Celtus is titled 'Unload & Show Clear' and I did this with Dan - Celtus's keyboard player along with different unknown female singers. It has 6 vocal and 6 instrumental tracks. ( it's not available in shops) If any of these songs were to get major exposure with a big film or a TV commercial, who knows, maybe there might be demand for a band. That's where I'd like to see it go.

3. You are probably best known for your time in Mamas Boys and later Celtus. Tell us about Mamas Boys, and what were your strongest memories of that band.
I have lots of fantastic memories of Mama's Boys - far too many to detail. But, everything really, from Horslips, to the Thin Lizzy tour (very special memories there) and of course the American tours with Bon Jovi, Rush, Ratt, Twisted Sister and the rest..Fantastic!

4. What gave you the inspiration to form Celtus with Pat? Again, what are your strongest memories of that period and that band?
It wasn't honestly a plan to form Celtus. I had written the instrumental track 'Brother's Lament' and wanted Pat to hear it. We got together 6 months after Tommy died, at my studio. We started just playing around with the fiddle and flute, which was something we hadn't done for quite some time. Playing reels and jigs that is, a kind of therapeutic session really. Later we started to develop some songs - 'Moonchild' being the first one, and a couple of others. Then, Lindy our manager started to farm the demos out to labels in America, and got some really great feedback which flooded back here to the UK, resulting in a deal with Sony.
Strongest memories of Celtus are I suppose, getting the deal with Sony, and playing at the Royal Albert Hall and the London Palladium. Although, all our live shows bring different memories. Womad was fabulous too. Oh and, playing live - (twice) as guests of Angela Rippon and the BBC Concert Orchestra. Awesome!
5. Why did Celtus fold? Tell us a little about what happened after the final Sony album and your own thoughts on why things didn't work out?
Celtus didn't really fold. It kind of faded out. I know that Pat wanted to bring his daughter up in Ireland so he moved back home. Then, we both kind of drifted into different things.
We did 3 albums after the Sony deal, 'Rooted', 'Live 2000' and 'What Goes Around.' A couple of successful headlining tours followed in theatres of about 1,500 capacity finishing at the Royal Festival Hall's QEH and the Finsbury Park, Fleadh.
Well, it's expensive to try and tour a band like Celtus, without the financial support of a label. Plus, the music business at that time was changing alot, and radio was very much in support of what was going on with Pop Idol and whatever else. Or, maybe everyone just had enough of the fiddle and flute thing with Riverdance and The Corrs having so much exposure.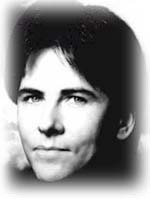 6. Any chance of a Celtus reunion (e.g. for a series of one-off gigs) or have you moved on?
No, not at the moment.

7. You are a multi-instrumentalist. Your latest work is very keyboard-based. What is your favourite instrument (either from a recording or live performance point of view)?
I don't really have a favourite, I like all instruments. Each one is different, and all express different emotions. That's in a live or recording situation.

8. Who have been your main musical influences and who are your all-time favourite artists/albums?
My musical influences are far too wide and varied to list. Favourite album is probably AC/DC's 'Back In Black' anything by Thin Lizzy, Free, Pink Floyd and U2. Of the newer bands, Ash, Muse, Eminem, Coldplay.

9. What have been the highlight(s) and lowpoints(s) of your career to date?
Highlights: Playing with Deep Purple at the Knebworth Festival, was a dream come true as Purple were one of our favourite bands! Sadly, we didn't get to see them play because we were due to play with Iron Maiden in Indianapolis USA the following afternoon, so had to leave the festival right after our set - missing everything. Blackfoot the lot! (dreadful)
Lowest time was when Tommy died in 1994. Having done so much together it was a terrible loss.

10. What are your plans and aspirations for the future?
I hope what I do now continues to grow. I don't like to plan too far into the future, as it can all be a waste of time.

11. Outside of the music business, what do you enjoy doing in your free time?
I'm a huge Formula 1 fan. So, I follow that quite a bit. I like to go walking whilst listening to something I may have recorded the day before..And I'm a big footy and snooker fan.

12. Message for your fans...
I miss you all, but you never know in life what's around the corner. I've got a new website which is: www.johnmcmanus.biz

---
Interview © 2004 David Randall/
Format and edit: The Music Index.
All rights reserved.