On 24 September 2012 Magnum launched their album 'On The 13th Day' at local stomping ground the Robin 2 in Bilston, West Midlands. The assembled faithful were treated to a playback of the album and prize giveaway, whetting the appetite for the band's November UK tour.
Although no Storyteller's Night T-Shirt was sighted the last decade was well represented in terms of tour clothing amongst the crowd, and whilst there was a fair contingent of Midlands-based fans some from as far away as Ireland travelled for the occasion.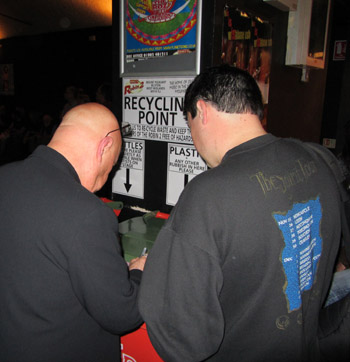 Probably not the best location to do a signing - bring your unwanted (and unofficial) compilations?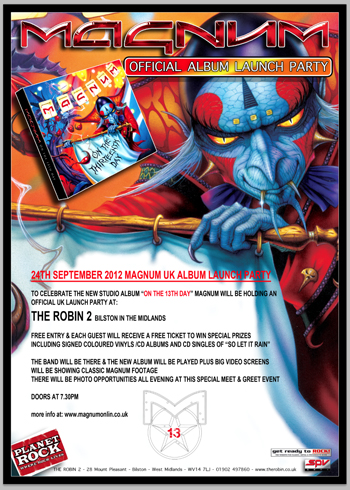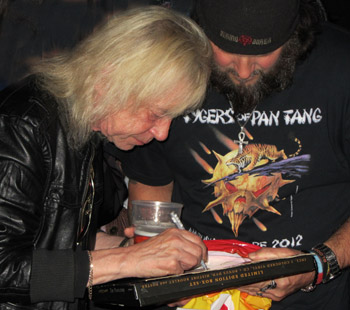 "No...I am not signing your Tygers T-Shirt"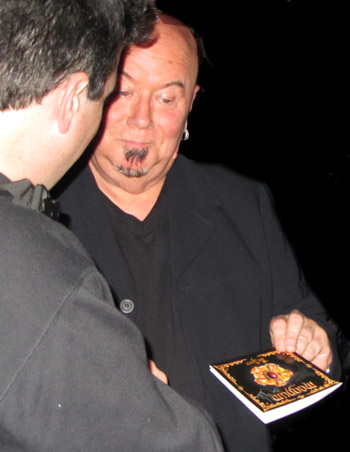 This is how we levitate "The Spirit"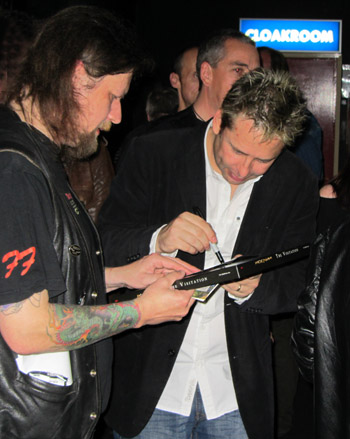 "No...I am not signing your Tygers T-Shirt"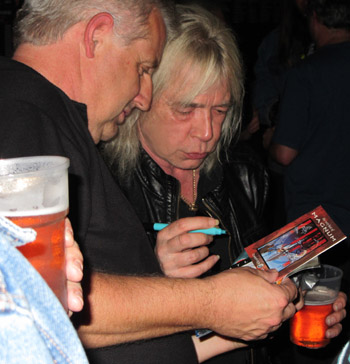 Bob gets it "Chapter and Verse"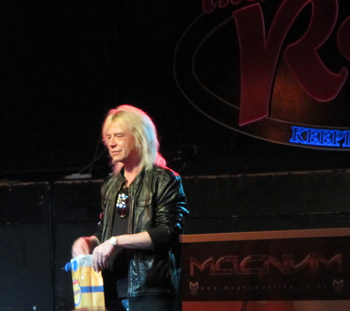 "And for my next trick...a Sainsbury's loaf"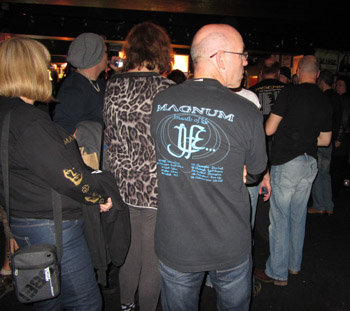 Photo report and interview: David Randall
'On The 13th Day' is released 24 September via SPV in standard CD format, limited double CD digipak and two disc coloured vinyl edition
---
Special feature (2012)
---