Waybill is back fronting the band who tour in the UK in December. He has written material for artists such as Richard Marx amongst others.
1. What are you currently up to?
We are working on a new studio CD. We have been all year. We don't have a deal so we are doing it on our own on a limited budget. Since we all live in different cities it's hard to get anything done very fast. Hopefully we will have it out next year and will return to tour behind it. We also will have a Live in London DVD out next year.
2. Tell us about The Tubes. Why did the band split in the mid-eighties and what happened after that to the various band members? Have you always remained in touch?
We just got burned out after touring for almost 15 years. The last LP on Capital Records did not do well and they dropped us and I decided that was enough for me. I quit the band and moved to LA.
Mike Cotten also moved away to NYC. The band continued for a while without us but then Vince Welnick joined The Dead and the rest of the guys stopped playing together. We reunited in 93 with Roger Steen, Prairie Prince, Rick Anderson and myself. I am still in touch with all the old members and we get together every once in a while to play for special occasions.
3. Tell us about the current line-up of the band
There are the four original members I just mentioned and two new ones, Gary Cambra and David Medd. Both east bay musicians that we have known for years.
4. Do you think The Tubes is still relevant today? You were renowned for your stage act but things seemed to tone down with the later album releases?
To our fans we are still relevant but to the music business, no way. As our country has become more and more conservative so has our show, we don't get in trouble nearly so much. We can get away with more sarcasm than sex these days.
5. What about the current stage act - is it a return to the days of "Quay Lewd"? What sort of material do you feature?
We are doing Quay in the show but he wears a suit now, very proper. We are doing songs from almost every lp in the current show.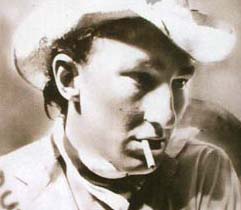 6. Who have been your main musical influences and who are your all-time favourite artists/albums?
Influences include Hendrix, Zappa, Beefheart, Zeplin, Bowie, Beatles. Favorite LPs, Are You Experienced, Trout Mask Replica, House of the Holy, Station to Station, The White Album.
7. What have been the highlight(s) and lowpoints(s) of your career to date?
Highlight has to be She's A Beauty topping the charts in 83 and lowlight, getting arrested in New Hampshire for spitting on a security guard during the show, who beat up a fan.
8. Tell us something how you view The Tube's recorded output. (e.g. Your favorite album and why?) Please tell us your views on the "later" albums which had a "AOR" feel.
I think we have had an incredible career.
We have made a lot of mistakes but I wouldn't change a thing. I think our best LP was Completion Backwards Principle. It was the first rock LP David Foster ever made and coming right after he did Boogie Wonderland I think it had the perfect blend of rock and r&b.
We had to change our cultish style of the first few records if we were to remain in the business, after we were dropped from A&M, because we weren't reaching enough people for any record company to be interested in signing us. I liked the AOR feel better myself. The songs were better and more fun to sing, for me.
We rate highly the last album 'Love Bomb' but we have read that this is your least favourite! Is that true and, if so, why?
I did not like Love Bomb at all. I didn't have much to do with it, that might be why, as I had already decided to leave the band. I thought the production was cut rate and the continuous side B I hated.
The fans didn't like it either and didn't buy it. The manager and the record company said it was a mistake to use Todd Rundgren again, after the success of the Foster LPs, and then they both dropped us when, against my wishes, the band went ahead and used Todd anyway.
9. What was the most memorable aspect of the band's early history (eg an experience, album, gig etc)
There were many but one of the best memories was playing 8 sold out shows at Hammersmith Odeon in London and recording live every night. We did the same thing at a theatre in LA called The Pantages with lots of stars showing up every night.
Another has to be the morning that David Foster, Steve Lukather, Prairie Prince and I wrote and recorded Talk To Ya Later in 2 hours at a studio called Goodnight LA in 1980.
10. Tell us about your own career since the original split of The Tubes. What sort of things have you been into?
I moved to LA when I quit and started writing songs with Richard Marx and taking acting classes. I've had a number of hits with him and with other artists and I have done quite a few plays over the years which I love to do.
I am a member of The Barn Theatre Company of Augusta Michigan, which is the oldest for profit summer stock theatre group in the US. Every year I go back there to do a play and it's really fun.
11. Outside of the music business, what do you enjoy doing in your free time?
In recent years I have taken up polo. I really love it. I have a few horses now and I play about three times a week. I like to lift weights in the gym and I also go to yoga 3 or 4 times a week. It's torture but it's the best way to stay healthy and in shape.
12. Message to your fans...
I know that I have touched a lot of people over the years and I am so grateful to be able to bring some joy to our fans. That is the main reason I'm still performing. I believe that is my purpose on this planet. Thank you all for letting me do this.