ZAK STEVENS (Circle II Circle)
1. What are you currently up to?
Right now we're just playing a few regional shows (including playing the Prog Power Festival in Atlanta, Georgia a few weeks back), and doing a lot of interviews for the record Burden Of Truth released very recently on October 10th (on AFM).
2. What have been the highlight(s) and low point(s) of your career to date?
Probably the lowest point for me was Chris Oliva getting killed by a drunk driver back when we were in Savatage in '93, right after my first record with the band Edge of Thorns. The momentum was high at that point and it was just a huge tragedy.
On the other hand, being able to do five records with Savatage and now three with Circle II Circle; and do all that touring; that's altogether been the high point.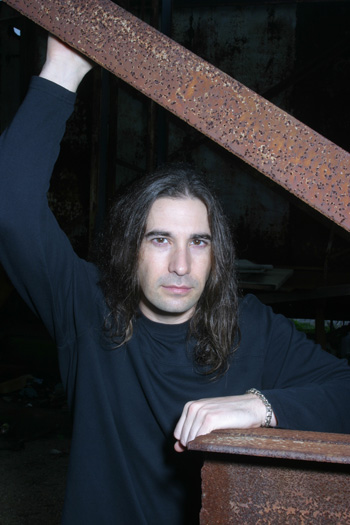 3. The new album is called 'Burden of Truth'. Could you take us through the ideas behind the songs?
It's pretty much just a fictional, musical story, which tries to get you listening like a movie in a way; that might start right where the DaVinci Code or Holy Blood Holy Grail books left off. The big difference is that the story on the record is definitely only set in the modern day and the modern era. The songs are like scenes in a movie that take you for a musical ride throughout.
4. What would you like Circle II Circle to have achieved by this time next year?
We're already seeing an all-around step forward, so we'd like to keep building that and following it right through, as Burden of Truth continues to make an impact and the touring kicks in. We definitely want more listeners to see us in our strongest setting, the live show!
5. What was it like starting off with a new band after leaving Savatage, especially as you were the main focus of it and, if you like, its key selling point?
I appreciate the comment, but I just needed a break from the action for a while after our first newborn baby arrived. And I was moving at the same time. After that, it was just such a long time between projects; Savatage took a break from making regular albums every two years. That point was when I started looking into forming CIIC.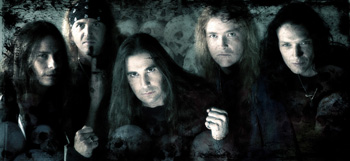 6. What are you fondest memories of your time in Savatage and would you like to work with the band again in the future if the chance arose?
There were lots of great memories because they're a great bunch of people to be around. It's a mixture of southern boys from Tennessee and South Carolina, Johnny Lee Middleton and me, and the original state of New York contingent (Manhattan, Goshen, and the Long Island, and Elmira/Horseheads) of Jon Oliva, Chris Caffery, Al Pitrelli, and Jeff Plate.
And from earlier years, Alex Skolnick who represents San Francisco, California. I'd really like to see the talked about 25th Anniversary Savatage concerts happen in 2007-2008. It would be great to resurrect all that compelling music played by its original artists again.
7. Any other bands out there you would recommend?
Tool, Disturbed, Muse, Judas Priest, Three Days Grace, AC/DC, AFI.
8. How do you view the current live metal scene in the US? Is it better/worse than a few years ago?
What spare time?!?!
9. What do you enjoy doing in your spare time?
Driving my wife nuts...She's quiet and a bit shy, and I'm loud and obnoxious (just kidding, only loud)! My daily life is like something out of an old Honeymooners episode, except add in a couple of daughters; ages 3 and 8. Pretty nuts....
10. Message for your fans?
Thanks very much Jason. We'd like to send out a huge thanks to all our fans in the UK. Things are looking great for this record particularly as far as doing more shows in your neck of the woods. We can't wait to see everyone. Peace out, CIIC.
---
Interview © 2006 Jason Ritchie

All rights reserved.