Just witnessed your best live gig?.. send us a review!
HAMMERFEST II, Prestatyn, North Wales
11-13 March 2010
Photos by Noel Buckley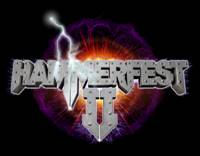 Day 2: Friday 12 March
Day two on the Friday is when the volume gets turned up to eleven with many more bands and punters arriving on the scene.
As with all festivals, some bands pull out at the last minute. There is no Heathen, no Marshall Law due to broken bones and after some rattle throwing, sadly there is no Tony Martin's Headless Cross. This could've turned into a weekend of the Blackest Sabbath's.
The action was starting early in the Queen Vic pub, but the only thing I was interested in was sleeping off my hangover. Hammerfest is not the ideal place to do this.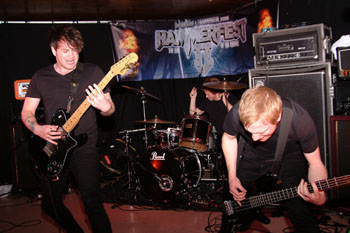 The first band to grab my interest were Cars On Fire who were hot and showing no signs of being extinguished. This young teenage angst band have a bright future ahead of themselves.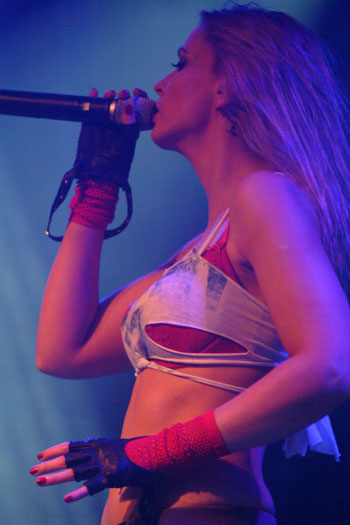 Solsikk is a name that could've discribed how I felt after the previous nights shenanigans, but Vykki Turner was my perfect hangover cure who certainly fired up my bloodlust.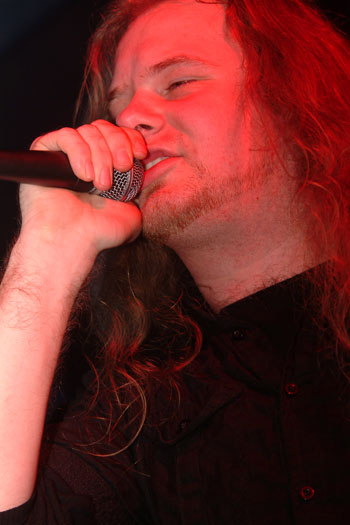 Describing themselves as orchestral groove metal Xerath did some great head swirling growling metal.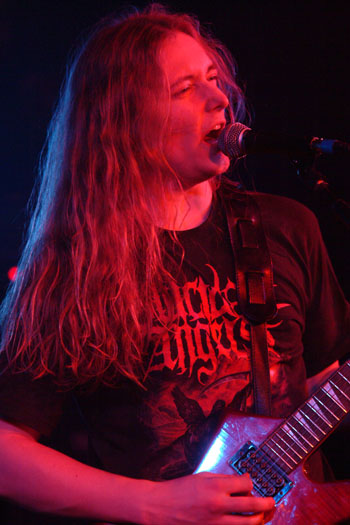 Spitting their venom over the Hammerfest crowd were rising Brit metallers Savage Messiah who gave us some clean cut thrash. The future sound of modern day thrash.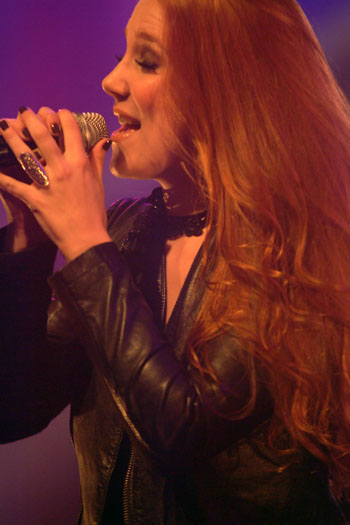 Female fronted goth orchestral Dutch rockers Epica benefited for being a on large stage. Singer Simone Simons may not possess the strongest of voices in this field, but the band looked great on the big platform and won themselves many new fans today.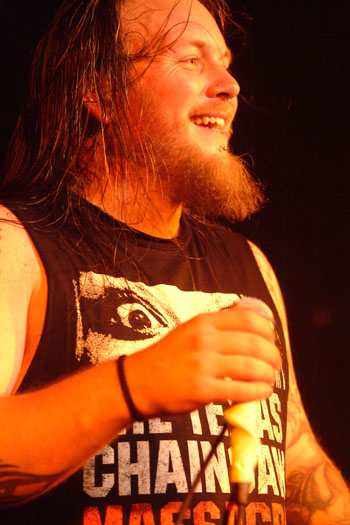 Malefice went down a storm. Singer Dale Butler was pleased with the crowd reaction, ''Hammerfest, you have given me an erection''. 'Risen To Ruin' (Somewhat appropriate, eh? (ed)) got the days first circle pit going. After chants of Malefice, Malefice, ''I can do anything I want with you?'' beamed Butler.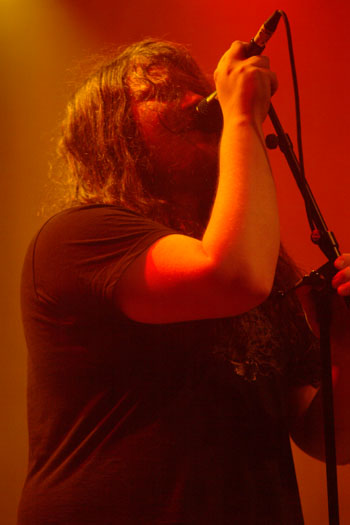 Katatonia have moved in a more progressive direction in recent times aka Opeth. A professional set from the Swede's including many new numbers in the set. Night certainly is the new day for Jonas Renkse and his boys.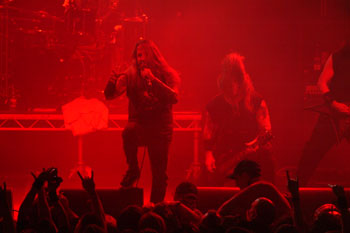 Then came my first real clash of the day, having only time to see the long intro tape for DevilDriver, long enough for the band to finish off the big reefer, I was off to see some good old fashioned heavy metal. Northern UK metallers Conquest Of Steel are a band who wear their metal hearts on their denim jackets.
Singer Dan Durrant has the perfect name for a frontman from oop North. ''Any band you see this weekend ,that doesn't have a sword like mine, isn't a real heavy metal band.'',claims Durrant to great applause.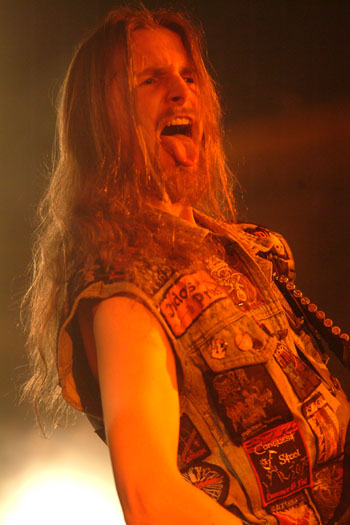 'Can't Stop The Metal' was the best song title I heard all weekend ending with Durrant drinking out of a horn and spraying out the liquid over the crowd. ''Anyone who doesn't have a viking horn filled with virgin's blood, isn't a real heavy metal neither.'' Metal at it's dumbest and finest. How it should be done.
Back in time for the last few numbers of DevilDriver, it has to be said the Dez and the boys drew the largest crowd all weekend.
Dez Fafara has matured into a rock god since his Coal Chamber days that are now long behind him. A mammoth cirle pit opened up for 'Meet The Wretched' which looked like a human go-kart track. Security could only pray for the villains to stop.
In the smaller stage two area Abgott were looking scary and scaring people away. With an intro tape that lasted throughout the entire set, between each track and during the songs too. The sound of a woman being tortured may set a dark atmospheric scene, but when it's so loud but it mingled with the guitars, it was just appalling.
Five Finger Death Punch had the most impressive stage set of the weekend, with the stage looking like a war zone. Big machine guns and sand bags down the front. Singer Ivan Moody encouraging the crowd surfers to the front shaking everyone's hand once they had reached the trench in front of the stage. A five finger performance.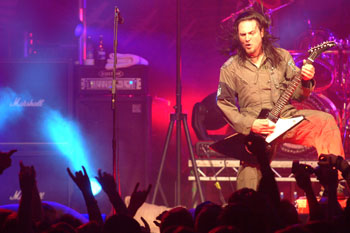 From enslavement to obliteration came Napalm Death who were by far the loudest band at the Hammerfest turning the amps up to 14. My ears were bleeding, but i think that was the aim. I was napalmed deaf and went off to the VIP bar to soothe my throat, if not my ears, with some liquid refreshment.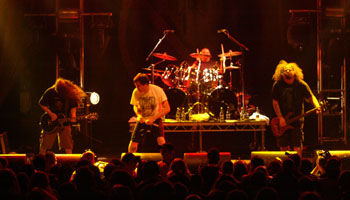 Once the bar had run out of the complimentaries, it was off to a party in a nearby chalet for another long night...

Review by Mark Taylor
Photos by Noel Buckley
---