STEVE HACKETT Spectral Mornings
Charisma/Virgin 2005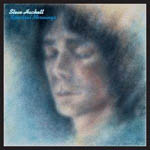 Where his previous solo release, 'Please Don't Touch', attempted to bridge American and British music of the period, its 1979 successor marked a return to a musical context closer to the spiritual home of Steve Hackett's former band, Genesis.
A UK chart hit, 'Spectral Mornings' hit all the right buttons for fans, crossing whimsy-laced pastoral symphonic rock with early 'world' styling assisted by a diversity of instrumentation, both acoustic and synthesised.
Equally diverse in output, Hackett and a tight, well-drilled band including Dik (Decameron) Cadbury and Nick (Enid) Magnus deliver bags of shade and light from the exciting opener (and live mainstay) 'Every Day', the jaunty ditty in 'Ballad Of the Decomposing Man', the delicate Spanish guitar instrumental in 'Lost Time in Cordoba', the thundering instrumental in 'Clock – The Angel Of Mons' replete with drum solo, and – well, you get the gist of it.
Other standouts include the pretty 'Virgin & The Gypsy' (Steve got the lyrics down after a few glasses of wine reading 'The Victorian Book Of Flowers'), and the closing title track, a dramatic slice of soaring melodic prog that takes us – on this generous re-mastered, mid-price package – back to the beginning with alternate takes plus two live tracks.
Even in its moments of bombast, there is a gentle, intelligent charm and spirituality in 'Spectral Mornings', a record of its time but its values undiluted by the fact, and with the capacity and range to entertain just as ably today.
*****
Review by Peter Muir
Related>> Album Review (Voyage Of the Acolyte)
Related>> Album Review (Please Don't Touch)