Having spent his formative years as a member of the blues band Black Cat Bones with Paul Kossoff, drummer Simon Kirke lived the highs and lows of the rock lifestyle with the powerful rock band Free, before subsequently teaming up with Paul Rodgers once more to find fame and fortune both sides of the Atlantic with Bad Company.
But 33 years since their final demise, the legacy of Free remains as strong as ever, and the forthcoming release of the double DVD 'Free Forever' and 'Free - Live at The BBC' CD on Universal are a timely reminder of one of rock's most influential outfits.
Essentially Free were unique in many ways, comprising virtuoso players steeped in the blues, who despite their on stage intensity and uncompromising live shows ultimately produced a handful of fine albums and memorable hits, the biggest of which, 'All Right Now' inadvertently precipitated the band's untimely demise.
They split once, regrouped 6 months later to enjoy more belated commercial success abut had to deal with the self induced failing health of guitarist Paul Kossoff. Incredibly by the time they split again they had still only existed for four years.
Drummer Simon Kirke reflects on what Free left behind.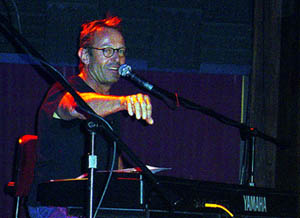 Photo ©2006 http://www.simonkirke.com/
All these years later, do you feel a sense of frustration or relief that it finished when it did?
Could we have done more as a band? Yes I think we could as we were still very young and still learning, but 'All Right Now' had become so big and the pressures to duplicate that success were too much for us. I think other than that we might have gone on to do other things as we were after all still serving our musical apprenticeship. Did I feel a sense of relief when it was all over? I suppose yes I did because it had all become very painful with Koss (Paul Kossoff), and we had that collective inability to let go.
I'd first met Koss in the Black Cat Bones, which was a blues band. He was a bit of an artful dodger back then, he was funny, witty, fully of life, but looking back I know that he had been a bit of a Mod and had already been part of a North West London scene of pill poppers, so he already had that predisposition. Back then little was known about rehab or the symptoms of an addict. So really had circumstances been slightly different I think we could have done much more.'
Could Free have survived with a tougher management regime such as Peter Grant with Bad Company and Zeppelin. Would stronger management have helped you cope with the sudden pressures of success?
As regards management we didn't think we really needed a manager as such to start with. Island label boss Chris Blackwell was essentially both the manager and the record company for the duration - maybe you could call him a mentor - and when Island got bigger he appointed Johnny Glover. But Chris was the manager from the day he signed us to 1971, which were the good years really.
We were still finding out feet musically. We were a well-honed band but we'd only been going a couple of years. We were still a little gang who would jump from the van into the dressing room, jam back stage little, smoke a bit of dope and then do the gig. In a way we isolated ourselves.
When 'All Right Now' broke, we'd only been together for 2 years and although the management did their best at the time, you can see in hindsight that today the management would have been more caring and perhaps more understanding towards the band. We had an unrelenting diet of tour/album/tour/album etc., and not enough attention was paid to the bigger picture. When 'All Right Now' took off it all changed, and it was all too much.'
We also had a pride and integrity thing going as well which was very important to us. We were primarily a blues band to start with and then developed our songs as time went on. We didn't jam like Cream and Zeppelin were really something else, almost a folk group at times. Both John Paul Jones and Jimmy Page had been session men before they joined Zeppelin so they had real musical history. We were the opposite in fact. And we were still finding our feet both musically and as a band.
Would you agree you were primarily a blues band who developed a rock blues style but then got more into song writing?
Yes very much so, we all listened to a lot of things. By the time of the second album 'Free' you could say these were the defining moments for the band. We used to have little listening sessions round Andy's flat in Roehampton, and we'd all bring around the albums that turned us on. And it was apparent that both Andy and Paul were heavily into the Band's 'Music from the Big Pink', and from then on it became a shining light for the band, and influenced a lot of what we did.
There was a minor rift developing too at that point. Koss and me had come from the blues and had been into Bukka White, Jimmy Reed, J.B. Lenoir etc., and here was The Band's stuff full of harmonic songs, a whole new musical arrow.
I think this new development did set Free apart from the musical pack at the time as we developed our songs. In fact I'd say that our second album was one of our best albums, showing real progress with our songs.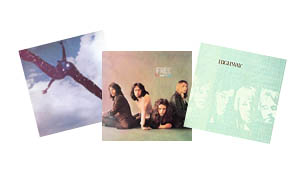 'Fire & Water' came next, by critical consent your best effort
Yes. 'Fire & Water' showed further progression but then we had the big hit with 'All Right Now' and in many ways we were too inexperienced to deal with it all. To be honest although the album was well received the success of 'All Right Now' merely highlighted our frailty.
As I've said we were still young and learning and suddenly we were catapulted into a different league. We'd made a good album and through a particular set of circumstances had come up with what turned out to be our biggest song. But 'All Right Now' wasn't really what we were about at the time, it was a one off. It was simply a happy piece of pop, born of a bad gig.
Our repertoire had become too repetitive, too serious, and ploddy and we felt we needed something a little lighter more up tempo. It used to go down well on stage as we played it a lot before we recorded it. From my point of view 'All Right Now' was great fun to do - it was a drummers delight - with a bouncy feel, a good tempo, and a real lift and of course the chorus was universal and still sung widely today.
On the DVD interview recollections of the Isle of Wight Festival, you mention that The Who's Pete Townsend said he liked the new song ('All Right Now') and you can see it goes down a storm at the festival. But it many ways it seemed out of the loop with much of the band's other material?
Yes it was, it came about because of the circumstances of its making and was meant to be different.
I think we all thought it would have been a sell out to try and emulate something as individual as 'All Right Now', and in fact I think 'Wishing Well' would have been better for the follow up single with its great groove and riff. But that song was different again and in turn was born of another different set of circumstances.
I think that like 'My Brother Jake', 'Wishing Well' was Paul Rodgers' homage to and observation of Paul Kossoff. There are plenty of lyrical references there to his situation.
Andy might not agree with that point of view but to me it really was. 'Jake' did great in the UK but was quintessentially English and did nothing in the US.
There was a little guitar at the end, a bit like Traffic really.
You must all have been disappointed by the response to 'Highway' album and especially the single 'The Stealer' which was so good?
I actually looked at that album as another showcase of the band's new style of songs. There was real ability there with songs like 'Be My Friend' and 'Bodie', but overall we got a bit softer perhaps - a bit soft in the middle even - and personally I wanted a more cutting edge stuff.
The following single 'The Stealer' wasn't even conceived as a follow up to 'All Right Now'. Island was a label known for its artistic integrity and as far as I know never had a top ten hit, and 'The Stealer' wasn't meant to be a follow up and in some ways Paul and Andy had a blinkered approach along the lines of 'this is what we do', irrespective of what went before.
As I said we were very young and in our formative years, busy absorbing new music. In a way I can see now that we were both growing up and growing apart, all of which was accelerated by circumstance
We were always regarded as a good albums band. Zeppelin paved the way for album bands. They wrote good songs and wouldn't dream of editing them for singles etc. So the whole business of singles and commercial success was new to us. There was disappointment but a lot of pressure that we didn't have before.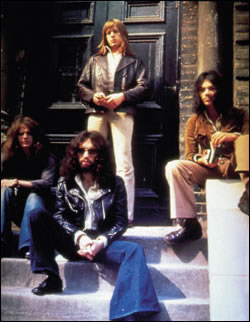 Was the band's first split directly related to the cool reception?
The first split came right out of the blue There was always friction between Andy and Paul and there still is all these years later really, but the mixture of frustration, constant touring, tiredness, the management etc, led to Paul and Andy suddenly announcing in a joint statement that they were leaving the band. This was half way through the recording of 'Highway', and immediately after the Australian tour. Really that was when Koss went off the rails. Emotionally speaking he was too frail to handle it. On the other hand in one sense he was physically fine as it was Paul who drove the band everywhere, as he was the only on with a license. But Koss took a dive.
And yet you reformed some six months or so later?
Primarily we got back together to try and help Koss, which I now know was a mistake. I'm in the AA myself these days and we all now know about rehab and perhaps how to deal with people's addictions. But we didn't at the time and we certainly didn't know that it was futile to reform a band to help an addict. But we simply didn't know that at the time and it went downhill from there.
The other reason for reforming was the three subsequent individual solo projects didn't work at all, only satisfying individual desires I took off and recorded an album with Tetsu and Rabbit but we didn't have a singer so never went out on the road.
And yet when we reformed Paul Rodgers was on fire Andy had left and gone to LA and we had both 'Heartbreaker' and 'Wishing Well'. Paul was driving the project and it had almost become his plaything. Koss was still trying to get well but a lot of the time he really wasn't there. But Paul was as driven as I was and we still came up with some good stuff.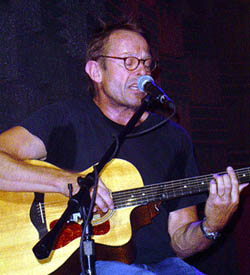 Photo ©2006 http://www.simonkirke.com/
How did Bad Company compare with Free?
I can't really compare the two at all as Bad Company was so much fun in the first 3 to 4 years after the trials and tribulations of Free, especially the last year or so. And Mick Ralphs was a good player (maybe not as good as Paul) but great fun. In fact the first 3 years of Bad Company were the happiest of my life. Perhaps musically it wasn't as good as Free and didn't have the same musical integrity but playing was a ball, you had the feeling of being with 3 or 4 friends, playing some great music and you got paid.
Finally, in these days of what the Americans call Rock Heritage, what do you think Free's legacy is?
I'm very proud of what we achieved and the musical legacy we left behind. 35 years on, people are still listening to the music we made and we seem to have influenced some new bands. I think Free was simply about musical integrity, and good playing. In retrospect we'd all loved to have helped Koss more and gone on to achieve more but none of us knew what to do.
'Free Forever' DVD is released on 18 September 2006
---
Interview © September 2006 Pete Feenstra