Mark Volman's transition from a 1970's enfant terrible of the Zappa 'Live at the Fillmore East' album to music business academic would have qualified as a classic case of poacher turned game keeper had he not already experienced the worst aspects of the music industry as a member of The Turtles.
The 60's chart toppers who have sold over 60 million records worldwide and enjoyed such stellar hits as 'She's Rather Be With Me', 'Happy Together' and 'Elenore' still perform sell out tours 40 years on. But back in their infancy they somehow got through seven managers in five years and eventuality had to call it a day after being blighted by million dollar law suits, which meant that the band called no longer use its own name.
Even more incredibly, Mark Volman was also unable to use his own name for professional purposes and The Phlorescent Leach and Eddie (Howard Kaylan) was born.
In a musical career stretching over four decades Mark Volman has toured, recorded and sung with everyone from The Turtles, and Frank Zappa to Mark Bolan, Bruce Springsteen, John Lennon, Keith Moon, Steely Dan and David Cassidy.
Now he's putting something back in the hope that his student and potential future musicians don't fall into the same incredible pitfalls that make his anecdotal lectures some of the funniest but most poignant in contemporary academia. Step right up Mark Volman, Adjunct Professor at The Curb School of Entertainment and Music Business at Belmont University in Nashville, Tennessee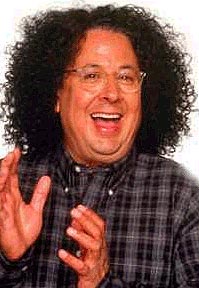 Photo www.professorflo.com
You recently were quoted as saying, 'Teaching is a natural extension of what I've been doing for the last 43 years. Why is that?
Actually that is taken out of context. But really I see my academic career as similar to being a musician which is to reach the greatest amount of people in the shortest amount of time possible.
It's not as incredible as it sounds. Really the whole premise rot this is that I wish someone had taught me something all those years ago. The topics I teach now are all relevant in helping a budding musician understand the reality of the music business.
I focus on things like ownership of your music, copyright, entrepreneurship etc in the hope that musicians will consider the alternatives and not just take the first offer that comes along. The focus is on independence and ownership. We came up in an era when the Turtles and the Beatles were just happy to get a deal, and as a result of that we both gave away our publishing career before a song had even been committed to vinyl. From my own perspective music was an escape from labour, from the thought of having to work in a sheet metal factory.
I've got plenty of autobiographical stories to make my point, but I guess the biggest example of why I do this is to avoid what happened to the Beatles who when they signed for Parlaphone were happy to get a one per cent deal and that was split five ways. Even The Turtles deal wasn't that bad!
So the greatest pleasure I derive from teaching is to reach the greatest amount of people through biographical stories of my career. I cover every aspect of the business, and look at management, attorneys, agents, record companies, and the difference between independent and major labels, as well as aspects of recording, budgeting, financing budgeting for tours. After all it's your money they are using
Given the business has changed hugely do you feel your personal examples are still relevant?
Well I have to say that back in the mid 60's it was the way the business was. No one really knew anything, and no one had any real idea of what a manager should do. In fact even those managers who ripped us off weren't actually smart enough to plan a lot of what happened. But nowadays we have enough information to know the difference between right and wrong.
And I hope I can help students/musicians avoid what nowadays would be something far more premeditated. In the case of the Turtles we were straight out of high school and then we zoomed up the charts and we had no idea about the business side of things. There ended up being a lot of animosity between the Turtles and the record company, so they began to protect themselves, and spent all our money and it all ended up in horrendous law suits.
So how did two Turtles become two full time Mothers?
Frank approached us, that is Howard and myself. The Turtles broke up and because of this huge law suit, we couldn't go into the studio, and couldn't even use our names so we became the Phlorescent Leech and Edie aka Flo and Eddie. Basically we were out of work. We saw Frank play in LA and in the afternoon we got back stage. We'd known Frank for quite a long time – we were kind of comrades in music – We even knew his family. Anyway he met us in his normal calm way and told us he was thinking of touring in Europe and asked us if we would like to work with the Mothers.
We were taken aback but then I thought, one, wouldn't it be nice to see Europe, two, wouldn't it be great to get paid as well, and three, it would be great to sing with Frank. Originally we were supposed to do something like 8 or 9 dates and it ended up being a 3 to 4 week tour. After that we kind of stayed in the band. No one ever said we were officially in the band. Frank was a very down to earth guy, easy to work around and with and not the zany kind of character that was often portrayed or the image he had created for himself.
We always felt like we were working within a context and that we could add our own creative bits. Off stage he was very creative and the great thing was he almost centred everything around us at the time. I have a theory that in the history of the Mothers of Invention nearly everything was centred around Frank, he was the centre of attention.
When we joined he could take more of a back seat. I mean when you consider that band had people like George Duke, Ian Underwood, Aynsley Dunbar etc, it was packed full of superstars. I think Frank thought it was the first time he didn't have to work as hard, and was really enjoying it. This was the first band where everyone could be a leader.
Was all the material pre scripted or spontaneous?
It was about 50/50 I would say. On 'Billy the Mountain' for example Frank had a premise and a story and we improvised on that each night. In fact we always used the places we were touring as a basis for that, whether it was Amsterdam, or Ireland or wherever. The jokes would always revolve around the local community; and the improvised stuff was all based on the immediacy of where we happened to be. I would say 70 per cent of the albums were more or less recoded live. On '200 Motels' most of the dubbing and editing was done live whilst we were at Pinewood studios. Some of it was done while you were watching the movie!!!
Were you aware of the controversy surrounding the film '200 Motels'?
A lot of the problems had nothing to do with the script. In fact looking back I think the movie was very innocent and charming, and I'm surprised at how 'non dirty' it all seems now (laughs) There wasn't really a lot of profanity and nudity, and the dirty words were really part of the story rather than for effect I think Tony palmer took quite a big backlash over the film. But the thing was shot on video transferred to 35 mm. it was a unique presentation.
You were also involved in two of rock's most famous incidents, the fire in Montreux immortalised by Deep Purple's Smoke on the Water' and Frank being attacked at the Rainbow?
I think that was the worst week in rock and roll history for us what with that and Frank getting thrown off stage at the Rainbow. It proved to be the end of our stint with the Mothers and the end of a particular era. We has plenty of plans with the band to do things like an animated feature of 'Billy the Mountain' and a German piece called 'The Sofa', and we were going to work those up. It was terrible for Frank and his family that he had to take a whole one year out to recover.
After the fire in Montreux we lost a lot of gear and we had a meeting that night and Frank wanted to return home. He was under a lot of personal and financial pressure. For one thing he had 10 sell out UK shows, and the band was basically paid by the show. So we all pushed to carry on at least until Christmas and at least get some money.
Frank agreed and we were lucky enough to have the help of people like ELP, The Who, who loaned us a lot of gear to complete the tour. Basically some guy in the cord has a problem with his girlfriend and had other problems too and decided to take it out on Frank. So there were were with no more dates and we had to return home.
Howard and I went to see Warner Brothers and we started the Flo and Eddie band. We also picked up sessions along the way with Linda Ronstadt, Roger McGuin, but it was sporadic stuff.
Then you hooked up with T Rex?
Actually we first met Mark when he was on Fly Records with Tyrannosaurus Rex. He came to the US as an opening act for Flo and Eddie. So we hung out with him and I think Micky was in the band by then. He said if were to come back to the UK to hook up with him. I think we toured the UK in 71/72 with Zappa and we looked him up. He was doing things like 'Seagull Woman' I think and then he had 'Hot Love' We ended up recording a lot with Mark, we contributed the high voices, and T Rex became all that high voiced harmonies.
We did 'Electric Warrior', 'Jeepster' etc and appeared on 10 or 12 of his records. Including 'Bang A Gong'. We had an interesting relationship. We liked him but he had the biggest ego of any rock star ever. I mean no one in his own mind was greater than Mark Bolan. He was warm generous, funny and had a great personality, but we used to tell him what he was like. Our catch phrase was, 'Mark Bolan would be no one without us' (laughs).
We even parodied him on a song called 'Another Pop Star's Life Goes By'. We wrote that one for Mark and Garry Glitter, David Bowie, Slade, Sweet and all those bands who were so full of themselves at the time' We had a special relationship, it even extended to warning him not to let his wife drive the car
Did Flo and Eddie first start parodying people when you were with Zappa?
Well we were basically given the OK by Frank to do that whilst in his band. But actually it goes right back to the Turtles days, back in 1967 when we did a parody of 'Battle of the Bands' album, which satirised about 12 to 14 groups. We did that both musically and visually, and Eleanor was the same though people loved the song.
It always seemed curious to me that the two Turtles should become the epicentre of The Mothers.
Well, we weren't your archetypal sort of pop group. We did have big hits with 'Happy' Together', 'You Showed Me', Eleanor etc, and there was an expectation from the record company that we would come up with more. But the times were changing and the hit making aspects gradually diminished in importance as FM radio and the counter culture took hold.
When we joined Frank we were amazed and happy, and really, looking back I have to say that Flo and Eddie did stuff that the Turtles couldn't have done, but by the time of our own album 'Moving Targets', it all sorted of melded together. That album was really an autobiographical record with Turtles elements.
We started The Turtles as an organic kind of band with people that were at high school with us, and then suddenly it all became a business. I think the whole thing had got us down by about 1970 when we joined Frank. It was still great Pop but there wasn't much of that on the radio anymore.
What was it like working with Zappa?
Frank was basically a genius. and then he could metamorphose The Turtles, Edgar Varese, Doowop, Joe Pass and bring them into his music.
He did 50's doowop like 'Jelly Roll Gum Drop', then he might come up with a complex jazzy piece like 'Waka/jawaka' then slip into 'Diddywadiddy' and then into 'Magic Fingers'. He created a unique body of work.
The great thing was he incorporated what we did into his music. He used the stories we told him - it was a sort of folklore - that was about the incidents when we were travelling on the tour buses, and they all became part of the shows. He loved that about us.
The whole pop star and groupie routine that became part of the 'Live at the Fillmore East' album, and part of our act for a long time came from a real incident when we were back in The Turtles. Two girls came to our hotel room and said they would do anything if we sang them 'Happy Together'.
Within a week of telling Frank, he had the whole song down including some outrageous bits about Jeff Beck's tennis shoes. He would take a basic story and write it out so we could play ourselves on stage.
Almost every night we would do 'Magdalena', 'Billy the Mountain'. We would always improvise and above all we loved to make Frank laugh. In fact at times we were almost just performing for him. If Frank laughed it would be so much fun and he would just let you go on endlessly until he's say, 'That's enough'. The great thing for all of us was that every night was different.
I think in the beginning he knew he was getting good singers, but we came as a team and I think that fact surprised him and pretty soon we got to write 'Eddie Are You Kidding'.
Did you ever get close to Frank?
Yes I'd known him for a long time and was in contact with him right up to his death. I'm still in contact with Dweevil and last year there was talk of us doing the 'Zappa plays Zappa' tour but sadly it didn't work out.
Another aspect of Flo & Eddie was the back stage and on the bus/in the hotel taping that years later became part of the 'Playground Psychotics' album. Was that another element you brought to the band?
I've always carried a tape recorder with me. And so I did Frank! I'd recorded lots of little bits of craziness in the hotel room before. At first I was a little wary at first, but after a while he positive encouraged me. So I taped just about everything and everywhere. Frank ended up using my recordings as when he did it people became nervous and clammed up.
Post Zappa, Flo & Eddie built a fine career in their own right?
Well I'm still singing with Howard with The Turtles whenever we can, and I think we were one of the top grossing box office shows last year. But we had a lot of fun as Flo and Eddie.
One of the really fun things was our annual New Years Eve concert at the Bottom Line in New York. It ran from about '79 to '97 or so, about 16 years, and the venue was small enough to do two shows a night.
In the mid 80's we seemed to be at our peak as we did something like 8 straight days there. Frank turned up more than once. One time he hung out in the dressing room, as it's hard being Frank Zappa in New York City (laughs). Eventually I brought him out on stage and he jammed on all sorts of stuff, some of his own and some fun stuff like 'Louie Louie'.
We also hooked up with Springsteen. We went to his concert in Cleveland to see the East Street band. A guy called Steve Popivitch arranged for us to see Bruce at the Cleveland Arena I think it was at the sound check.
When the show started Bruce invited us on stage, and said 'would you like to sing tonight'. Ronnie Spector was on the bill and wanted to sing 'Say Goodbye to Hollywood' as she was on Steve's Cleveland International label. So we rehearsed both side of the single and some Ronettes songs, like 'Walking In The Rain' and 'Be My Baby'.
Anyway the first time Bruce brought us out on stage and introduced us we got great applause, which kind of startled Bruce as he didn't realise we were well known. On the same night we befriended Little Steve Van Zandt and we ended up singing on 'The River' and then 'Hungry Heart'. That opened the door for us for 18 live shows with Bruce and a live album. I think we did 7 German shows with him and several in the States including 6 at the LA Sports Arena, and Meadow Lands and they are all part of the live album.
All this opened other doors for more sessions, including The Psychedelic Furs 'Love My Way', Todd Rundgren, and even David Cassidy. You would be amazed by him. We did Las Vegas with Davis and he was doing over two and half hours a night!
Other special people we worked with were Warren Zevon who wrote us a B side, as we were on the same label, and of course Keith Moon.
So tell me about Keith Moon?
'2 Sounds of the Moon' was our most important album ever, hahaha. What can I say about Keith Moon? There were notes on there that only dogs can hear (laughs). It took us a year to do that album, but then MCA hated the first version so we had to do it all over again.
Actually the same thing happened when we recorded with Andy Taylor from Duran Duran, who cut a great album called 'Thunder'. I'm not sure if it came out on cd yet and I would be upset if it didn't. It featured people like Andy, Steve Jones from the Sex Pistols, Jim Kelter, Patrick O'Hearn, and Billy Currie. It was a big bomb for Andy.
They had Roy Thomas Baker producing it and that was the beginning of a lot of problems. I guess there were a lot of mind altering substances around at the time. By the time we finished it the record company turned the whole thing down. I think he did have a radio hit with 'Take it Easy' that we were on, but then again we tried to make it sound like T Rex and T Rex never had a hit in the US (laughs)
But Keith was a real hoot, and we got to know him very well. Our friendship went back to1965 when the Who toured the US. They did the Murray the K show and a theatre in Brooklyn. The line-up included The Who and Cream I think we got back stage after the second show and we hit it off. It turns out Keith was a huge Californian music freak. He had one of those 8 track machines that was full of the Beach Boys, The Turtles, The Hondells, and he could sing all the vocal parts on the record. He could really hit all the vocal parts.
He was really the greatest guy to know, and we miss him a lot. I have to say he was a tortured soul. We worked with him on '200 Motels' of course and he was just such an amazing character. Unfortunately we seem to have lost our dearest friends, Keith, Mark Bolan and Frank Zappa.
How is Howard Kaylan aka Eddie and do you have any European tour plans?
Howard is fine and still singing superbly. He is living in Seattle now, and we still do plenty of work together.
We'd love to come to Europe more often but the problem is we can only do so many dates in a year. I think the last time was about 5 years ago with Suzi Quatro on a Rainer Haas production. We did a mixture of Turtles, Flo & Eddie and Zappa stuff. But as I said we are one of the few 60's shows left in the US and were doing really well.
Given your status as a professor of Music Business, how do you view the contemporary music scene?
Actually I'm very enthusiastic about it. The technology is amazing now and it free's things up for bands and offers new opportunities. There is also a lot of talent out there and most importantly they are being allowed to do their own music. It can be confusing because everything is fragmented. But there are some great song writers like Chris Martin from Coldplay and Chris Tomlin, and I think there is a general upswing in the pop market place in the US.
The My Space generation is also very interesting. We just had that band the Arctic Monkeys over here, and it is incredible the way they have succeeded. But the other thing is there is a lot of cross over, with even some strands of Hip Hop crossing over into Pop now. I guess your radio must be as mixed up as it is over here, but the important thing is there are a lot of new song writers, and what is great for me is the fact my students turn me on to all sorts of stuff I wouldn't otherwise have known about.
Going back to my studies I can teach kids all about the history of what it is they are into, including the British Invasion and all that stuff and the way technology for example has moved on to allow different musical forms. For example I illustrate the point by making reference to the days of the four track, and the way the Beatles started using the new the 8 track on Sgt Pepper and right up to the present day.
I basically try to convey my love of music and offer kids a strategy for their own possible career. If they avoid some of my mistakes they should be OK (laughs).
Mark Volman's music business site is here
---
Interview © October 2006 Pete Feenstra
---