Bill Ward is of course the original drummer with Black Sabbath and appeared on all the 70's classics by the band. He was also involved in the re-union tour and live CD back in 2000. He is also hard at work on a new solo album, 'Beyond Aston' and hopes to play some US dates this autumn with his band.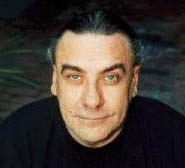 What are you currently up to? You released the single, 'Straws' last year?
Been trying to finish this bloody album we're working on, 'Beyond Aston' and I keep changing it you know, I can't seem to be happy with it. Everything is at mix level, up to 20-21 songs and was hoping to do a 14-15 song CD. I seem to be completely buried in this album. We released the single 'Straws' last year and we sent it to people all over the world, including the British Prime Minister, who actually sent us a nice letter back because he received a copy of it as well. If we can get this album completed we hope to go on tour in the US in September or October.
How did you feel when your first solo album came out, 'Ward One' back in 1990?
It felt great when it first came out. We'd done a lot of moving beyond what the norm was for that time period and the majority of this was written in the mid-80s. Unfortunately the record company broke-up, it literally folded down and all the artists on the label were dumped and our album had only been out six or seven weeks.
What happened about the plans to re-release it?
There were plans to re-release it yeah. Where the difficulty is that there are two tracks where Ozzy sang on them and for a long time now there has been a dispute, and the tracks have been disallowed. Not a problem with Ozzy or Sharon but a problem with Sony, and my ego. To be honest with you I just stopped asking for permission, and we got very negative responses from the powers that be. I wanted to put two new songs on to replace Ozzy's songs but I was not sure what to do. You can find it on Ebay for $70/$80. Ozzy and Sharon gave their full consent to it about two years ago now. I had written a letter to Ozzy thanking him for appearing on the album but I felt I would undermine the contents of my letter to Oz had I accepted Ozzy and Sharon's permission. I don't want to disregard the sincerity that appears in my letter. I guess it's about what's important, getting the album out or my respect for Ozzy. It gets complicated, it's still up in the air.
It's good news that you are planning to tour but do you get frustrated that you can't get out and tour more often? I know a lot of artists feel this way.
I'd just finished a seven-mile walk before I phoned you. The reason I am saying that is that there is just so much energy, let's go burn the energy. I think we will be able to do it.
What is the current situation with Sabbath?
After the last tour everything fell apart again. The original idea I thought we were going to do was write a new album and we had many, many cassettes of songs and rehearsals we were working on. It's all away safe right now. Things just seemed to fall apart. Originally I was going to take a month off after the 2001 tour, then play some more with Tony (Iommi, Sabbath's guitarist) in the UK, riffs and things like that. But it just petered out and just after that time period 'The Osbournes' came out in America and of course that became massive. So I guess you know what I know. I still don't know whether Sabbath will tour or do an album again. Which is a shame as there was some really good stuff that was being compiled. Who knows, things can turn round…
What was the secret of Sabbath's success?
No-one wanted us in England, so we spent a lot of time in Europe. Germany; Hamburg. We took the path that many bands had taken previously, the most famous being The Beatles. The tough clubs in Europe tightened us up. Sabbath played from their heart and I think that strikes a chord in people. If you've got a sincere band that can go a long way. Our band is real, it's like really real. We're not clever enough to be contrived. It's the naiveté and rawness, there's no us and them when we play. Black Sabbath was very accessible to everyone who came to see the band. I hope that came across.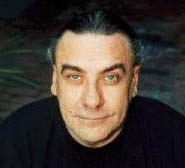 Which gigs/tours have you enjoyed the most?
That's a bloody tough question. The best gigs were the ones where we were pretty much exhausted and been on the road for maybe nine, ten months. I've seen the band where we've all been literally dying in the dressing room, we gotta catch up with some sleep or get a decent meal. Roll call would come, you're on in 30 minutes and I'd watch the entire band change. We'd go on stage as though there was nothing physically or mentally wrong. It could be wherever like Germany, Wyoming. We'd get off the stage and collapse! That's how you measure a good band, and when they withstand the trials and tribulations that go on behind the scenes. Sabbath was well suited to the lifestyle of many world tours, and we had a lot of fun also.
Who have been your main musical influences?
It may sound a bit weird but Tony Iommi, Geezer Butler and Ozzy Osbourne. I've been with them since my young teenage days and learned so much, all the good stuff came out of them. Those are the three biggest musical influences ever in my life. I can also mention Gene Krupa, a marvelous drummer, Ella Fitzgerald and Billie Holiday, for her strength and courage. She sang the blues because she'd lived the blues. She'd suffered horribly in her life.
At the same time I could say Metallica, I have my own monthly radio show here in the States and we played Metallica's new album. Played 'St. Anger' – a totally cool track. Lots of people that I listen to I really dig, but whether they have influenced me, I can't really say. They probably have. I've listened to music from the early 40's big band music. People like Count Basie, Glenn Miller and the American swing bands, including the big band of Ted Heath. He was very popular in the 1950's and 60's.
And where do you hear your influence?
In other bands. There are hundreds, probably thousands - it's just like listening to the grandchildren. They interpret it their own way but they are not selfish, as they are happy to talk about their influences, and they are likely to say Black Sabbath. Today's drummers have got like ten legs, they have become so fast now. An example of the kind of music I play on the radio show: Cradle of Filth, Metallica, Slayer, Mars Volta – all these bands that are exploding and exploring. We played AC/DC's 'Hell's Bells', you can't do a show without AC/DC!
How did you get into doing the radio shows?
It's been on the air for one year. I've got a pal of mine who's a Sabbath fan and he has a radio show. He said would you like to come in and do a two hour spot every month? I said f*** yeah! So I do it whenever I am available. I get to play whatever I want and say pretty much whatever I want. We play Sabbath stuff, anything from Willie Nelson, Arlo Guthrie, Hank Williams, Muddy Waters, Count Basie and you know, Cradle of Filth or Avenge Sevenfold, which is a band locally here in Southern California. We play Slipknot, Rob Zombie, everyone really.
What would you still like to achieve musically?
You know, Jason, I feel like I am at the very beginning of my life all the time. There's so much more musically I want to accomplish. I'd like to do collaborations with players like Jim Capaldi, (Pete) Townshend, the guys in Metallica, the Sabs (laughs). Wouldn't mind going round one more or two more times with them. This is the first year I've broken into a new field, I am writing and producing for other artists. I want to expand a bit on my record company. I am trying to release two new artists by spring next year. I've been producing for quite a number of years now. So many things to do, not enough time. I want to be an accomplished songwriter, and I want to progress all the time.
What all your all time favourite Sabbath tracks?
Pretty much on the first two or three albums. I love all the Sabbath stuff but 'Black Sabbath' is probably my most favorite song in the whole world. 'Children of the Grave' has got to be next, 'War Pigs', 'Into the Void, 'Hand of Doom', 'NIB' – I love all those songs, the fills on them and how they make me feel. Doing 'Children of the Grave' live is like f***, I never tire of that song.
Will you play any Sabbath songs on your US tour later this year?
I just do my own solo work. When we went out a few years ago, we had a cello and orchestration of a few Black Sabbath songs before we went on and the crowd loved it. Just a connection in case you don't recognize who's coming onto the stage. Just a little connector. The only song that I wanted to do live that has any connection with Sabbath is Ozzy's 'Shot in the Dark' and I have a jazz version of that song. I'd love to do it live. I only play Sabbath music with Black Sabbath.
Message for your fans?
This is part of some lyrics that are from 'Beyond Aston', the title song of the new album. I originally wrote this song for Ozzy. This is ten, maybe twelve years old.
'I'll hold your hand and say goodnight, I'll be with you through the long dark night, In everything you're going through I hope your heart hangs with you And your God hangs to'
Interview © 2003 Jason Ritchie
Website
---
| | |
| --- | --- |
| | Print this page in printer-friendly format |
| | Tell a friend about this page |