Just witnessed your best live gig?.. send us a review!
MOSTLY AUTUMN
Robin 2, Bilston 9 December 2012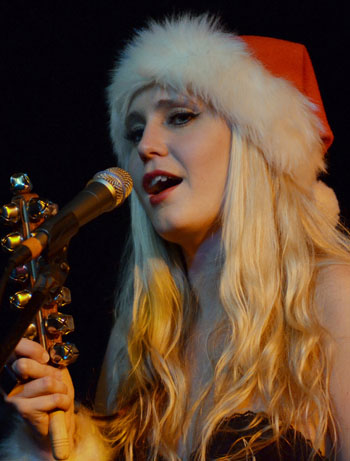 Nearly Christmas time so as usual Mostly Autumn hit the road for a few seasonal dates including this performance at one of the bands regular haunts The Robin 2.
A new Gothic style (almost Nightwish like) intro tape set the scene perfectly for show opener the rocking, full blooded 'Passengers' album instrumental 'Distant Train'.
Looking happy, relaxed and full of festive spirit they performed a two hour plus set full of highlights old and new. Latest album 'The Ghost Moon Orchestra' gets better with every listen and this show included a stunning dramatic performance of album opener 'Unquiet Tears', and a gloriously heavy 'Drops of the Sun'.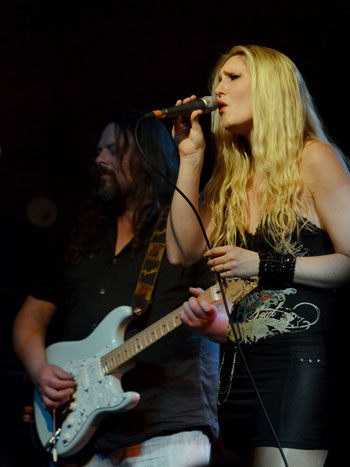 From the same release and my standout of the evening the hauntingly beautiful 'Top Of The World', one of the most beautiful (sorry to use the word again!) pieces of music I have ever heard, gentle at first with Olivia's gorgeous vocals (assisted by Bryan so a duet really) sending a shiver down the spine and the way Bryan Josh's solo begins in subdued fashion and then explodes into life during the faster/heavier section is a pure delight.
Another highlight from the new material but this one from the 'A Weather For Poets' bonus disc which came with the new album pre orders was 'Changing Fast' a medium paced solid rocker with a killer guitar riff.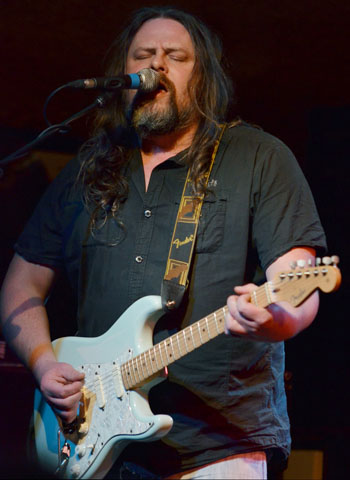 As usual plenty of light and shade in the set, full bodied rockers including an explosive 'Never The Rainbow' (Gavin's drum work rate incredible) and a charging 'Deep In Borrowdale', and on the quieter side a magical, mystical 'Passengers' which seemed to fit in with the seasonal mood and the laid back, emotional 'The Last Climb' was sensational and included stunning performances by Anne-Marie Helder on the flute and Mr Josh on lead guitar.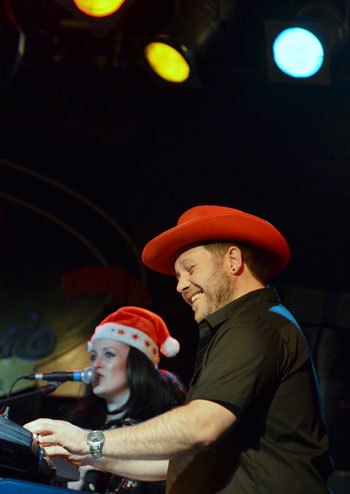 Crowd favourites 'Evergreen' and 'Heroes Never Die' were thankfully in their rightful place in the set and both went down a storm, and I was also really pleased that in my opinion one of the bands new classics 'Ice' remains in the set, a truly powerful, heart wrenching number utilising both Bryan and Olivia's vocals and a number that builds and builds in intensity and just pours emotion.
Mostly Autumn never fail to treat their fans this time of year to a touch of festive fun and decked out in all manner of Christmas hats and accessories the evening ended with runs through 'I Believe In Father Christmas', 'Fairytale Of New York' and with Santa's Little Helper Liam on lead vocals a cracking 'Merry Xmas Everybody', must give a special mention to good friend of the band Roger Newport for taking over rhythm guitar duties in sterling fashion while Liam did his Noddy Holder stint.
Another great Autumn gig and 2012 was another fantastic year for the band with a top quality new album and plenty of action on the live front including their annual main stage set at The Cambridge Rock Festival.


Review and photos by Andrew Lock
---