FULL HOUZE Street Of Town Alive Natural Sound Alive 0130-2 (2012)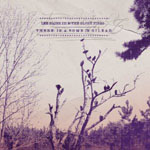 Greek rockers Full Houze have soaked up the best southern rock, boogie and classic rock influences and 'Streets of Town' is their take on an excellent fusion of the past flipped into the present. The twin guitar led band boast three song writers and a mighty vocalist in Panos Doucas. 'Streets Of Town' is a passionate retro musical journey that opens with heavy duty boogie and works its way to a deeply wrought southern rock finish.
'Streets of Town' is a also a surprisingly well produced record for an independent release with Panos filling each track with a big vocal presence and he cleverly uses a variety of different vocal attacks to colour the respective songs. The end result is plenty of light and shade, stylistic diversity and intense playing within the classic rock format.
Full Houze are quietly aware of their collective abilities and don't have to push superfluous solos to prove the point. One of the most laid back pieces on the album is the low-down dirt in the tracks shuffle 'Draggin Around', which has an understated and lived in feel. There's also the southern rock influenced and razor sharp solos of the mighty 'What You Get' and the heavy duty, axle grease boogie and cool changes of 'Dancing Doll'.
Panos also adds a mock cowboy vocal as Miltos Veloukas and Giorgos Keratsopoulus trade some neatly picked licks on 'Last Ride'. The twang guitar theme belatedly returns on the pounding instrumental 'Copperskin', which will surely become a live set favourite.
In between there's a barely disguised 'Ring Of Fire' guitar line on The Outlaws sounding 'Blue Sunset' and in between the tough rocking and bone hard riffs they find room for the melodic pretensions of 'Monday Rain' on which George Athanasiadis' features on coarse whisky soaked vocals. And it's this attention to detail and their willingness to explore related musical territories that makes 'Streets of Town' more than your average rockaboogie record.
Look no further than the jet heeled boogie of 'Break Away', as the deeply growled vocals, pounding rhythm track and soaring guitars are everything you would hope for from a project like his. The album finishes with the slow burning, southern rock influenced 'The Road Always Goes On', full of dusty harp, jangling guitars and Sofia Valasiadou's bv's on the chorus, as part of a shimmering production. It's the perfect ending to a great effort.
'Streets Of Town' is a really good album full of excellent songs, mighty singing and inspired playing and it's the sort of album that many of the band's American contemporaries would be proud of.
*****
Review by Pete Feenstra
---
| | |
| --- | --- |
| | Print this page in printer-friendly format |