Just witnessed your best live gig?.. send us a review!
BUCKCHERRY/Kobra & The Lotus/The Howling
Manchester Academy 25 November 2012
Photos by Simon Dunkerley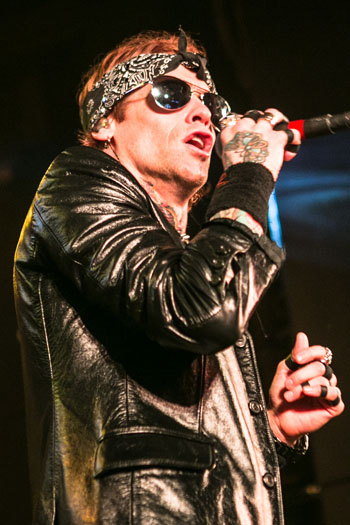 It was a damp dismal night in Manchester but but it didn't matter as I was on my way to see LA's finest rock band, Buckcherry. They are over here as part of their headline tour prior to the release of the their sixth Album "Confessions" and accompanying film written by frontman Josh Todd.
We were treated to two support bands tonight, The Howling and main support from Kobra and the Lotus.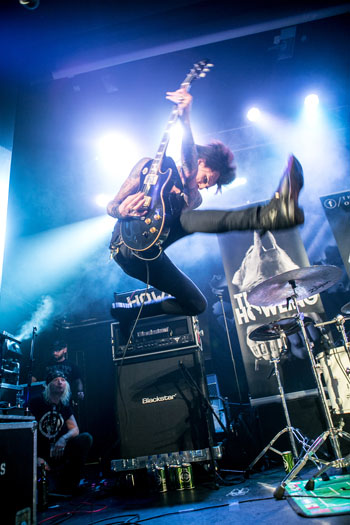 The Howling, formed in 2009 by The Rev (ex Towers of London) and Blacky (ex Red Star Rebels) opened up with their in yer face Punk Rock style filled with riffs and attitude. The crowd that had turned up early were well and truly woken up as they rampaged through their half hour set that included a cover of God Save the Queen.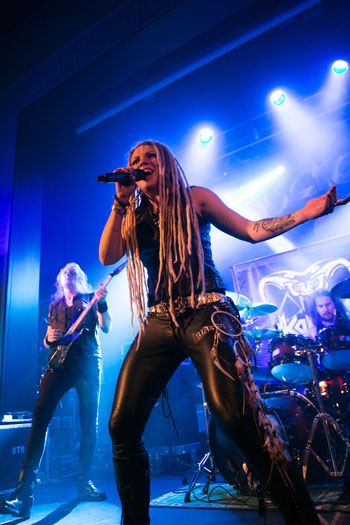 Next up was Kobra and the Lotus, Canadian metal band formed in 2009 and fronted by vocalist Brittany Paige. Having not heard their music before I wasn't sure what to expect but I liked what I heard.
With a sound likened to NWOBHM the powerful vocals cut through he music to deliver a tight and heavy riff laden sound which was well received by the crowd. Give them a chance if you like classic metal, you won't be disappointed.
---
Let's get one thing straight, Buckcherry do one thing and do it very well, they play dirty rock and roll; no frills or niceties...

---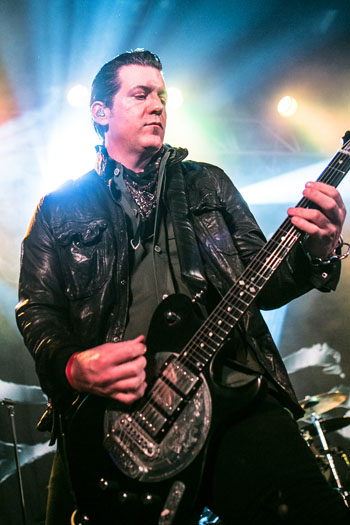 Finally the time had arrived Buckcherry to take the stage, the venue had filled, and the crowd - suitably warmed up and intoxicated - were ready to let loose. We were treated to a blistering set that spanned all the albums and included all the hits.
Let's get one thing straight, Buckcherry do one thing and do it very well, they play dirty rock and roll; no frills or niceties just rock and roll topped by a high energy frontman Josh Todd.
Tattoo laden bodies, you just know these guys songs are about themselves and they have lived through it all.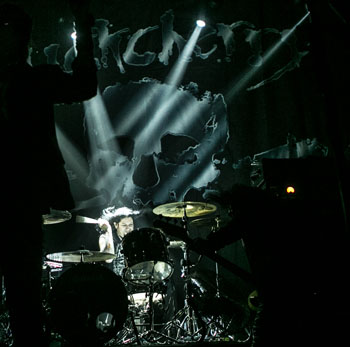 The show got going with "Ridin" and the crowd didn't get a chance to catch their collective breath until they got to "Sorry", a slower ballad written by Josh apparently for his wife to apologise for his constant touring.
Rest over, it was on through set which concluded with the classic "Crazy Bitch" which sent the crowd wild. The show was topped off with an encore of "Bliss" and "Onset".
there was plenty of banter between the songs and the whole band looked to be having a great time, guitarist Stevie D was especially manic for most of the show.
Overall it was an excellent gig and if you are thinking about going to see them, I would say definitely do it. A great way to spend a Sunday night, too.

Buckcherry Setlist (and album)
Ridin' - Time Bomb/ Rescue Me - Black Butterfly/ All Night Long - All Night Long/ Fall - Time Bomb/ Sorry - 15/ Its a Party - All Night Long/ Next 2 you - 15/ Lit-up - Buckcherry/ Slamin' - Time Bomb/Imminent Bailout - Black Butterfly/For the Movies - Buckcherry/ Crazy Bitch - 15
Encore: Bliss - All Night Long/Onset - 15


Review and photos by Simon Dunkerley
You can use the direction keys on your keyboard to navigate easily through the photo gallery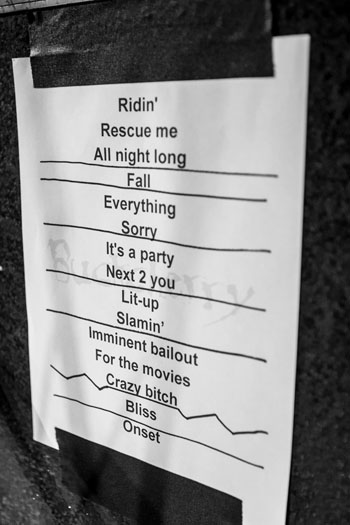 ---