WHITESNAKE Box O'Snakes: The Sunburst Years 9-CD/DVD/7" (EMI) (2011)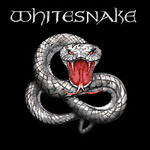 While it will be easy for the critics and cynics to cry "Cash In", this is a fairly comprehensive documentation of Whitesnake's early years with loads of extras when, in the UK, they were at one stage to EMI imprint Sunburst.
Over the 9 CDs you get the 5 original studio albums, the official live album and a host of extras, some previously released and a lot previously unreleased.
After Deep Purple had disbanded, vocalist David Coverdale released two solo albums "Northwinds" and "Whitesnake", where you got the feel Ol' Cov' was still finding his feet. Dipping his toes so to speak. It wasn't until he formed Whitesnake the band that he took the plunge and it was a pretty successful move.
While 1987 was commercially successful, purists and fans alike will always be drawn to this period, 1978-1982, like moths to a flame.
Disc one is the 1978 debut Trouble. This opens with "Take Me With You", which laid down Coverdale's intentions, both with musical style and lyrical content (look no further than the band's name!).
Featuring guitarists Micky Moody and Bernie Marsden, ex Purple pianist Jon Lord, bassist Neil Murray and drummer Dave Dowle, it's a classic slice of bluesy yet Purple influenced hard rock and a brave move it was too when punk and new wave were all the fashion. "Lie Down" is a great rocker and there's the Beatles cover "Day Tripper" too. The album also features "Belgian Tom's Hat Trick", an instrumental workout care of Moody and some great slide guitar.
Disc 2 is Live At Hammersmith, recorded in 1978, issued in Japan as a standalone album and part of the live 2LP issued in the UK a couple of years later. A good concert, with Deep Purple's "Mistreated" in the set too.
Disc 3 is the Lovehunter album, released in 1979 with what was considered controversial artwork at the time. Standout tracks include "Walking In The Shadow Of The Blues", "Medicine Man" and the title track.
Disc 4 is the band's third album Ready An' Willing, featuring ex Purple drummer Ian Paice in place. An equally strong album overall, "Fool For Your Loving" is a classic.
Disc 5 is Live In The Heart Of The City, recorded in 1980, and is what made up the second LP of the live album of that name, released that year.
Disc 6 is the 1981 album Come An' Get It which has many stand out points, including "Don't Break My Heart Again", "Wine, Women An' Song" and "Would I Lie To You".
Disc 7 is 1982's Saint's & Sinners, the last album to feature the classic line-up and it features the classic "Bloody Luxury" and the original versions of "Crying In The Rain" and "Hear I Go Again".
While it's great to have all these together, and the sound quality is good (I assume taken from the remasters of a year or so ago), it is a shame that they don't add all the bonus tracks of the remasters.
Disc 8 is the complete Reading Festival, some of these tracks were previously issued (see above comment) but it's good to have the 7 song set together here.
Disc 9 is the 7 track set from Reading 1980, a good quality BBC recording and a very welcome part of the set. The band performed as well as they were received.
Disc 10 is a DVD and is the most welcome of the entire box set. Watch and relish and enjoy. It features 8 promo videos, 2 OGWT tracks, 2 TOTP performances, and an 8 track live show from Washington, 1980.
The final disc is a 4 track white vinyl 7", a repro of Whitesnake's vinyl debut, the Snakebite EP.
The Whitesnake beast has changed beyond recognition since then, but this bluesier era sees all 7 musicians and the band alike at the top of their game.
10,000 word sleevenotes featuring new interviews with Coverdale and Bernie Marsden bolster a superb (if expensive) package.
Packaging and sound quality alike, all good stuff. But with so few of the bonuses from the remasters added, and the studio albums all presented standalone, there is an element of wasted space, making the 10 discs a little excessive when the music is already available. That's a minor niggle from a fan and collector. Definitely more plusses.
And if you haven't picked up the remasters already, the extras here are probably more essential than the aforementioned bonuses, making this box set essential.
Now if they could only treat Slide It In (1983 - 1985) in the same way.
****½
Review by Joe Geesin
---
| | |
| --- | --- |
| | Print this page in printer-friendly format |
| | Tell a friend about this page |