Just witnessed your best live gig?.. send us a review!
VOODOO VEGAS
The Venew, Leamington Spa 28 June 2011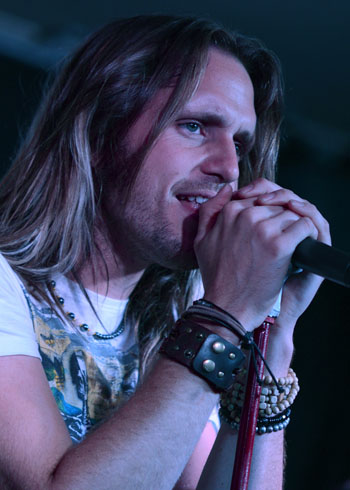 This was a Tuesday night rock double header at Leamington Spa's new live music venue The Venew and for headliners Voodoo Vegas it was the eve of their first support slot on the Fozzy tour.
First up an original five piece rock band from the West Midlands Undue who like the headliners have rocked Leamington before. This was my first look at them and I was very impressed with their set of well written hard rock numbers including 'Ride' and 'Addiction', they left the only cover for the last track, an excellent run through Velvet Revolver's 'Slither'.
As well as the strength of the music and the individual performances I was also particularly impressed with the bands stagecraft which included plenty of interaction between band members who often left the stage and played from the main floor. As with headliners Voodoo Vegas they play a classic twin guitar set up always a bonus for me and the two guitarists even had a lead guitar lick duel.
Topping the bill the superb Voodoo Vegas once again travelling up from the coast of Bournemouth to rock this town and also again proving what a top British rock band they really are with their well honed set of numbers which hopefully will grace their debut studio album before to long.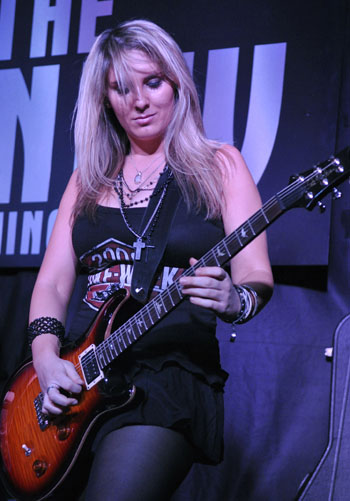 Led from the front by charismatic vocalist Lawrence the set included performances of 'Perfect Girl', 'Bullet' the slower paced but still rocking 'The Ballad' and the band's anthem and fan favourite 'Mary Jane'. Their style for me has plenty of echoes of classic rock music, the numbers overflowing with great hooks, killer choruses and real energy.
The band are a really tight unit, strong in all departments and consists of Lawrence who as well as a charismatic front man is a powerful rock vocalist, plays a mean harmonica and pulls all the rock star moves with the mic stand, two sensational and flashy guitarists Nick and Merylina, the full of action style of bassist Ash and the top notch solid drum work of Martin.
They are a very hard working band who really give their all on stage as well as being a really great bunch of people with plenty of time for their fans, rock stardom hopefully awaits, I also hope The Venew goes from strength to strength as a live music venue.


Review and photos by Andrew Lock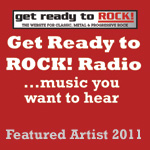 Voodoo Vegas were our Featured Artist in June 2011. They support Fozzy on the following dates:
June 29 2011 The Queens Hall - Nuneaton
June 30 2011 Moho Live - Manchester
July 1st 2011 Westcoast Bar - Margate
July 2nd 2011 Le Maroquinerie - Paris
July 17 2011 Dingwalls - London
---