Just witnessed your best live gig?.. send us a review!
VOODOO VEGAS
The Heathcote Inn, Leamington, 19 March 2011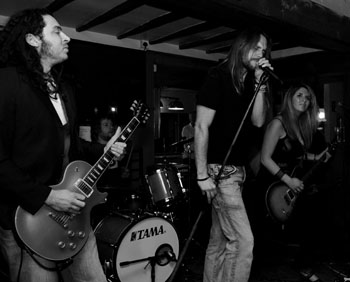 Voodoo Vegas returned to Leamington on Saturday 19th March for a show in a very different setting to their last two visits to the town, swapping the spacious Assembly stage for the more intimate surroundings of the Heathcote Inn public house.
Hailing from Bournemouth the band have picked up plenty of local support after their two special guest slots to UK Guns 'N' Roses at The Assembly during 2010 and a number of them made it to this gig.
The band brought along good friend and talented singer/songwriter Si Genaro with them from the south coast to open proceedings with a collection of original material and well selected covers, originals included the impressive 'Firefly' with the standouts among the covers an inspired version of Radiohead's 'Creep' and a run through the Neil Young classic 'Heart Of Gold', his good humour also shone through in a very well received set.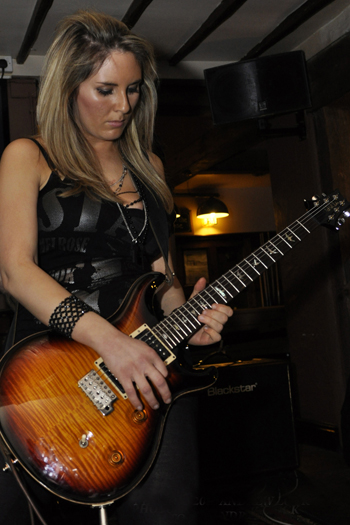 Time for the headliners Voodoo Vegas, a tip of mine for big things in 2011 and for a smallish show they brought an impressive array of equipment with which they completely rocked the place with their smoking collection of original rocking numbers and I can hardly wait for their debut studio album hopefully out later this year; I must have worn out the excellent live album they sell at the shows by now.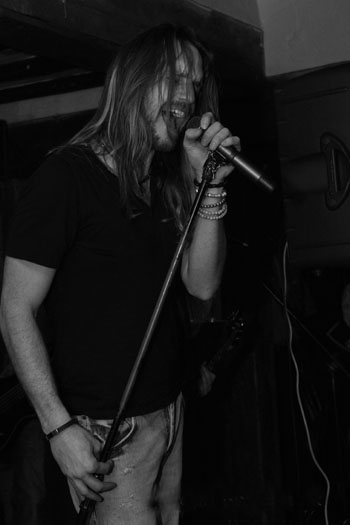 Voodoo Vegas opened the set with two scorching out and out rockers, firstly the frantic 'Tied Up' followed by the heavy riffing of 'Out There' and apart from the one slow number the aptly titled 'The Ballad' (with Si joining the band), it was rock and roll in the vein of Guns 'N' Roses/Aerosmith for the whole night.
Other crackers included the bands anthem 'Mary Jane' the catchy 'So Unkind' with its knockout chorus, and the 100 miles an hour encore 'Jimmy Silver', they also performed one of the best covers I have heard in a while, a stunning '(I'm a) Roadrunner'.
The band as is always the case with these guys put everything into this show, and with Lawrence one of the best front men/showmen around, the powerful twin guitar attack of Meryl and Nick, and the solid rhythm section of Ash and Martin, they are a young rock band full of potential, they sound great, have excellent material, and all of the band have exceptional stage presence, hopefully greatness awaits.

Review and photos by Andrew Lock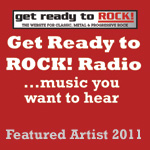 Voodoo Vegas are our Featured Artist in June. They support Fozzy on the following dates:
June 29 2011 The Queens Hall - Nuneaton
June 30 2011 Moho Live - Manchester
July 1st 2011 Westcoast Bar - Margate
July 2nd 2011 Le Maroquinerie - Paris
July 17 2011 Dingwalls - London
---