Just witnessed your best live gig?.. send us a review!
STEVE HACKETT, Guildhall, Gloucester
11 November 2011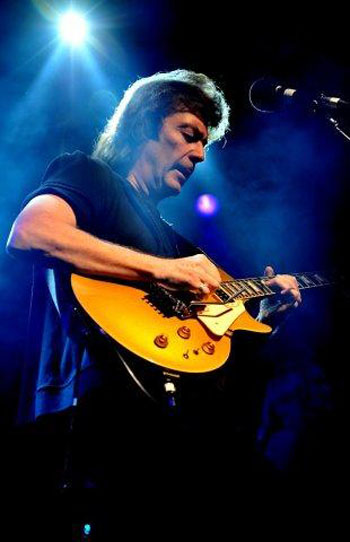 A sell out crowd at Gloucester's Guildhall eagerly awaited the return of the master, and they were in for a treat. Steve Hackett was at his sublime best.
The new songs fitted perfectly into the set, beginning the show with songs from 'Beyond The Shrouded Horizon' and treating us to the new soulful guitar sounds with 'A Place Called Freedom'.
Steve injected humour and anecdotes between songs and rolled back the years to include songs from "that old band" as Steve called them....from 'Carpet Crawlers' to "No flies on my windshield whatsoever" as Steve recalls it.
Roger King held them all together superbly on keyboards with his delicate touch and combined with Rob Townsend on sax they began the magical journey to "Firth of something" (Steve's words) until Steve took over the journey with spine tingling power and majesty, enhanced by Phil Mulford's roof raising bass.
Steve's acoustic skills were as mesmerizing as ever in 'Horizons' and leading into 'Blood On The Rooftops', joined with equal passion and feeling on drums and vocals by Gary O'Toole.

Being Remembrance Day, Steve paid special homage to Richard Stewart, cellist on Steve's albums, who sadly passed away recently. Richard's family were attending the gig and no doubt Richard was watching on high as Steve also respected our fallen heroes in 'The Golden Age of Steam'.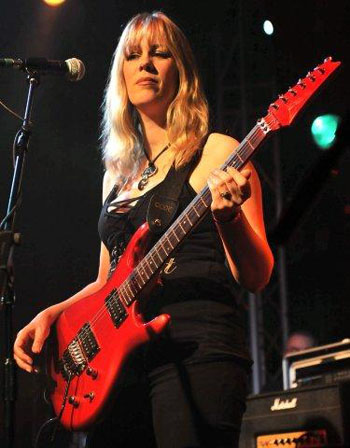 An angelic voice was added to the show with Amanda Lehmann taking the lead vocals on 'Shadow of the Heirophant'. Amanda added a fine feminine touch with her smooth rhythm guitar, contrasted with Steve's heart pounding strength on the guitar solo.

A surprise guest appearance from Steve's brother John on flute gave beautiful ethereal tones to 'Hands of the Priestess'.

One of the many highlights of the evening was Steve's classic 'Everyday', which he relished in uplifting the entire venue with timeless, entrancing guitar playing, followed by an applause long enough for the band to go to the bar for a swift pint!...but it was on with the show...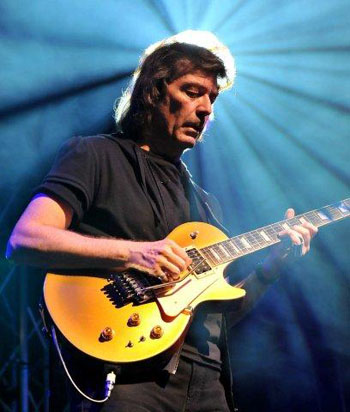 If there was anything of the roof left it was thoroughly blown away with the finale of 'Los Endos', opening the skies for an encore of 'Watcher of the Skies' and finishing with Steve's thoughts of what happens when we go to that great gig in the sky with 'Spectral Mornings'.

Th crowd left the venue on Cloud 9 and queued for autographs after.
Steve returns for more performances in February, don't miss it!
Review by Paul Stillwell
Photos by Lee Millward
---