Just witnessed your best live gig?.. send us a review!
SANDI THOM, Assembly, Leamington 28 April 2011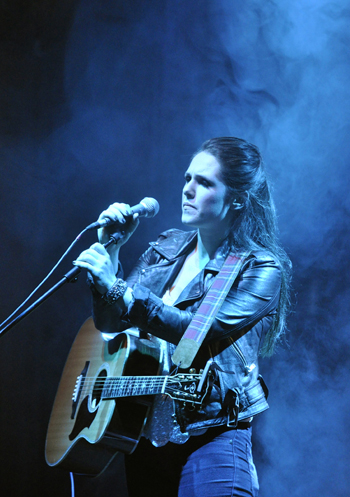 Support for this show and a new artist for me, the excellent blues of Marcus Bonfanti, who was also Sandi's original guitarist, he performed a set of solid blues material including several tracks from his latest album 'What Good Am I to You?'
Among the stand out numbers the laid back blues of 'Devil Girl', the traditional sounding blues and ode to the Tax man that is 'Give Me Your Cash', and with some excellent country style guitar picking a song written about an ex girlfriend 'Sweet Louise'.
Another young blues talent to watch out for with great stage presence.
I had never seen Sandi Thom live before and like many others remember that huge hit single from a few years back, but she has changed completely to a much more bluesy style and boy does she do it well, for me she is up there with Joanne Shaw Taylor, Chantel McGregor and Cherry Lee Mewis (an artist for me even more in her style) at the forefront of the great blues scene we have in this country.
Her excellent new blues album 'Merchants and Thieves' (which includes special guest Joe Bonamassa on several tracks) and really is a fantastic album was well represented in the set, starting with an opening salvo of the slow paced but heavy blues ballad 'Belly of the Blues', the harmonica intro led rocker 'Heart of Stone' the country style 'Maggie McCall' including at times touches of Duane Eddy style guitar, and the heartbreaking blues of 'If Heartaches Were Nickles'.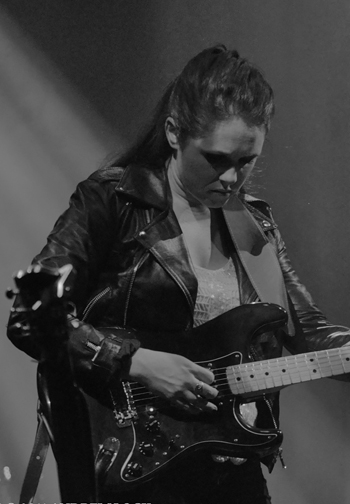 Sandi has a perfect singing style for the blues and her guitar work and harmonica playing is also top quality, she works the audience very well and has an easy going friendly manner, very importantly she also has an excellent 5 piece band performing alongside her.
Of course the big number one single from 2006 'I Wish I Was a Punk Rocker (with flowers in my hair)' was given an airing but with a bluesy rock feel rather than the original pop style and I must say it sounded fantastic, also performed from the back catalogue the catchy 'Devil's Beat' the opening number form The Pink and the Lily album, and from her debut album Smile... it Confuses People 'What If I'm Right'.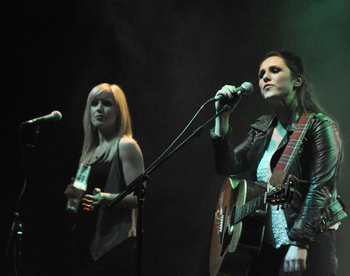 Other highlights included two stunning covers, a dramatic and powerful 'House of the Rising Sun' and a cracking version of the Fleetwood Mac classic 'The Chain', finishing the main set with a real rocker again from the new album 'This Ol' World'.
For the encores it was back to the current release starting with a vocal only performance of 'Ghost Town' which was a duet with her fabulous percussionist and backing vocalist, and to finish the show in rocking style with the audience all on their feet a bouncing 'Runaway Train'.
An excellent performance by Sandi and the band, she has found a style that really suits her, any fan of the blues would love the new album and I would recommend you catch one of her live shows.

Review and photos by Andrew Lock
---