We've listed albums in order of star rating. Best first.
Reviews by Joe Geesin, Nikk Gunns, Nick van der Meulen, Jason Ritchie, Pete Whalley
THE WHEEL The Wheel (MusicBuyMail)

The Wheels is an outfit which has been touring since 2007 and it has taken some time to record their debut album, as a result.

What you get is classic American hard rock, with a lot of Van Hagar and Zeppelin influences. The vocalist adds to it, sounding a lot like Sammy Hagar at times and Chris Cornell at others. The songs are well written and very pleasant, but it just seems to be missing that hungry edge to push it over the top.

A fine listen and a band to watch out for. ****
Review by Nick van der Meulen

DAVID ROBERTS Reissues (Avenue of Allies)

In 1982, David Roberts released 'All Dressed Up', recorded with Steve Lukather, Mike Porcaro and Jeff Porcaro of Toto fame (they were recording 'Toto IV' at the time). It is regarded as one of the great Westcoast albums and one can see why: lovely melodic pop/rock tunes, with the music sounding very much like Foreigner (with a bit of Peter Ceteraís solo efforts, in places). The album makes for very pleasant, light listening. ***½

Roberts returned after a 26-year hiatus (spending much of that time working as a songwriter for Warner Bros) with 'Better Late Than Never' in 2008. While he attempted to capture the same feel as his debut, this is a more acoustic sounding pop/rock album, with the songs not sounding as melodic as 'All Dressed Up'. It should be judged on its own, however, for it is still a quiet, pleasant listen. ***
Review by Nick van der Meulen

GEORGE & G So Much To Say (Avenue of Allies)

George & G is a Westcoast project masterminded by George Grunwald, a Pole raised in Sweden who spent many years learning his craft in the U.S. While Grunwald spent more than a decade working as an arranger, songwriter and session player for others, this is his debut release.

This is an album which took a long time to record (it was originally released in 2006) and one can hear it was meticulously written and performed.
This is great westcoast music, with many tracks sounding layered in their production. The two ballads, however, are putrid: you wish you could slash your wrists with a blunt object after hearing it and it brings down the listening experience... ***½
Review by Nick van der Meulen

JERUSALEM She (Pierced Records)

Jerusalem is a Christian hard rock outfit that has recorded new material after a 16-year hiatus. The Swedish rockers continue to produce hard-hitting music with lyrics of a spiritual influence...

Musically, the band is in top form, with a more modern rock sound containing classic rock influences (a more modern U2 with a bit of Scorpions riffs tossed in the mix). The songs are melodic and listenable and one can easily sing along after a few listens. The songs all sound the same, though, as one runs through the album.

A good listen, but a few punches shy of becoming a classic. ***½
Review by Nick van der Meulen

NIELS VEJLYT Vejlyt Sthenic (Lion Music)

Danish guitarist Niels Vejlyt is best known for his tenure as guitarist for Infinity Overture. While he has released instructional DVDís in the past, this is his debut solo release.

This output is melodic, yet technical, with a Vai/Petrucci feel to it at times. The riffing is chunky and the solos impressive, although it does get a bit frenetic here and there. The sad thing is that there are only eight tracks on offer, which makes it a little short on time...

A good listen, which technical guitar aficionados will enjoy. ***½
Review by Nick van der Meulen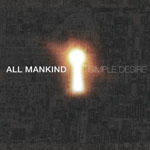 ALL MANKIND Simple Desire So Recordings

Debut album from this Australian band and they have a big name producer in Mike Crossey, who has worked with the Artic Monkeys and Razorlight amongst others.

It is not a bad album, plenty of uplifting anthems and close harmonies on the choruses. Songs like 'Open Your Eyes', 'Break The Spell' and 'Hollywood Tonight' are perfect for the radio and fans of U2, Snow Patrol and Keane. 'Lover's Song' lets the band ease the pace but again you do end up playing spot the similar band! The band are named after a Pearl Jam song, one band's music you don't hear on the songs on this album.

It's all been done before but they pen a decent tune and it is an enjoyable album on the whole. Given some exposure on radio and YouTube this band could easily score a couple of hit singles. ***½
Review by Jason Ritchie
XEROSUN Absence Of Light (Rising Records)

Dublin based four piece metal band who have been building up a decent following, including cover art work from Seth Siro Anton (Paradise Lost and others). In fact they have a little of Paradise Lost in their sound, taking on samples and some electronic sampling to expand the traditional metal sound. 'In My Mind' and 'Long Way Down' are the album's strongest songs, both have plenty of metal riffing coupled with a few samples and damn fine choruses.

A band who are not afraid to take a classic metal riff or two and meld them into something more modern with sampling. Modern metal done well and then some. ***½
Review by Jason Ritchie
HAZEL O'CONNOR I Give You My Sunshine (Cherry Red Records) www.hazeloconnorofficial.com
Hazel O'Connor is joined on this album by saxophonist Claire Hirst and Sarah Fisher on keyboards, who both add their vocals to the musical mix. Don't go expecting Hazel O'Connor on a nostalgia trip as this album is a mix of jazz and lush pop melodies.

There are two Nina Simone covers in 'Feeling Good' and 'Do What You Gotta Do' plus a wonderful run through Kirsty MacColl's 'In These Shoes'. Some of Hazel O'Connor's older songs are given a jazzier update including 'Decadent Days'.

Not being a massive jazz fan it still sounds good to these ears and I am sure will open up a whole new audience for her music. Certainly an artist still pushing her own musical boundaries and all the better for it. For those who love jazz add an extra star! ***½
Review by Jason Ritchie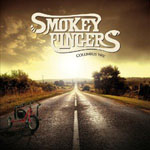 SMOKEY FINGERS Columbus Way (Tanzan Music / Fastball)

Debut album from this Italian Southern Rock band, and itís pretty good too.
'Old Jack' opens in more metal fashion with southern influences, and 'The Lover' does have a sleaze metal touch (silly lyrics included). But from then on itís into Lynyrd Skynyrd and Allman Brothers territory, mixing hard southern rock with country and Americana.
'Born To Run' has a smooth smokey feel with lots of backing vocals. Think more modern Skynyrd without the AOR.
Itís quite a hard modern sound, and up until halfway through the album a little samey. 'Die For The Glory' is a little faster and upbeat, the first to break the monotony.
Definitely one for Skynyrd fans. ***½
Review by Joe Geesin
THE LOUD Harris Shutter (Payper Tiger Records)

Liverpool based band The Loud are clearly influenced by a host of their fellow Liverpudlians and have now released debut album 'Harris Shutter'. The album may only be 6 tracks in length but is a refreshing indie album that is sure to appeal to a wide range of music fans.

Opening track 'Amy's Gonna Get You' features some dirty guitar and has a feel that is almost late Beatles meets early Ď70's glam rock, whilst 'Horror Scope' feels a bit like Primal Scream in places.
'A Little Taste of Home' is a great title as the song has the mashed up feel of a number of Liverpool bands, 'There's A Bomb in the House' is again Ď70's glam infused, 'Avida Dollars' is reminiscent of the Strokes and also The Arctic Monkeys and album closer 'Magic' is a mellower and almost spaced out track.

'Harris Shutter' may not be everyone's cup of tea but, as debuts go, it isn't a bad one. ***
Review by Nikk Gunns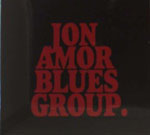 JON AMOR BLUES GROUP Jon Amo Blues Group
If you long for those days of the late sixties, analogue recording, and 'long players' that were 'laid down' with minimum fuss and overdubs, and especially if you long for the days when blues gave birth to rock, then this eponymous release by the Jon Amor Blues Group may be what you've been waiting for.

Recorded in just two weeks on a farm in Cornwall, vocalist and guitarist Jon Amor (ex-The Hoax) and long time collaborators Dave Doherty (guitar), Chris Doherty (bass) and Simon Small (drums), the album exudes energy and power and while sounding fresh and vital while remaining firmly rooted firmly in the days of the British blues rock explosion that gave us bands like Ten Years After.

John Amor Blues Group impressively captures the creativity and 'feel' of that much loved era. ***
Review by Pete Whalley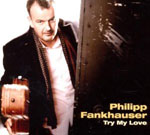 PHILIPP FANKHAUSER Try My Love (Funk House Blues Productions)

If your idea of a good time is a slow blues married to a soul / swing/ big band sound, then Swiss superstar Philipp Fankhauser's twelfth album should be way up on your Christmas list.

For 'rock' purists it probably isn't going to appeal despite plenty of Clapton style delivery. Sometimes compared with Chris Rea (especially in the vocal department) and John Mayer (the similarities are fairly obvious), Fankhauser is constantly touring Europe, the US, Canada and Japan and a 'must see' for fans of the genre.

But despite the impeccable playing and 'tone', and the fact it went gold in Switzerland within a week of release; the prominent use of the brass section takes Try My Love way too close to Michael Parkinson territory for my comfort.

But try listening to the set closer 'Then It Rained' (a dead ringer for a Rea slow blues) and tell me you're not impressed. ***
Review by Pete Whalley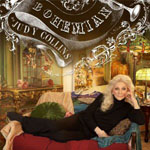 JUDY COLLINS Bohemian (Wildflower Records)

At 72, Julie Collins has lost none of her vocal prowess. Amazingly, she may never have sounded better than on Bohemian - an album inspired by her recollections of the 1960s southern California scene.

Including four new original tracks, covers of Joni Mitchell and Jimmy Webb songs, and guest appearances by Ollabelle, Shawn Colvin and Kenny White, it's some distance from the sound of the summer of love and has an almost choral feel.
Certainly, you could imagine someone like Richard Harris (in his day) attempting an album of this stature, with almost any of the tracks being suitable for a vaulted ceiling or 'weepie' movie soundtrack.

Preceding the publication of Sweet Judie Blues Eyes, her memoirs and recollections of the cultural explosion of the 1960s, Bohemian may be a long way from 'rock' but it's impossible not to be impressed by the lady's longevity and the continuing purity of her vocals. ***
Review by Pete Whalley

JERRY LEGER Travelling Grey

Travelling Grey, the fourth album from Canadian singer songwriter Jerry Leger opens with Truth Is All Around You - a song that sound like a jam between Seasick Steve and a Tyrannosaurus Rex era Marc Bolan.

It sets the tone for an album dominated by Leger's cracked vocals that echo shades of Cash, Waits, Stewart, Dylan, McGowan and the likes. Artists who have tend to polarise opinion but who refuse to be ignored. Technically, perhaps, not the greatest singers, but all instantly recognisable.

And that's a damn good starting place in these X Factor and American Idol days of pitch. It comes as no surprise then, to find, Leger's adolescence was steeped in North American roots music, Dylan, Lennon and Hank Williams.

Moving to Toronto in the early 1970s Leger was quickly absorbed into the country scene and Travelling Get harks back to that genres golden era of the 1950s and early 1960s, but brought subtly up to date. A guilty pleasure. ***
Review by Pete Whalley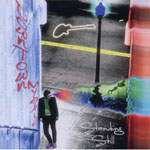 DOWNTOWN MYSTIC Standing Still (AGR-TV Records)

DownTown Mystic, otherwise known as American rocker Robert Allen, doesn't so much as 'stand still' on his 3rd album, but stand on the brakes and put the shift firmly into reverse. That is, to come up with a 'vintage yet modern' set of vintage guitars, analogue recording, and a style that echoes back to the country roots of rock 'n' roll (Elvis, Chuck Berry, Buddy Holly, The Everlys, and the skiffle that influenced the British beat boom).

But it's all brought subtly up to date, well by several decades anyway, by a style that nods to Buffalo Springfield, The Byrds, Poco, The Beatles and The Stones, and as far forward as Steely Dan, The Doobies, The Eagles and even Zeppelin.

So what you get is a set of 14 story telling rock 'n' roll songs with some great hooks and guitar work and with Allen underpinned by drummer Steve Holley (McCartney, Wings, Elton, Ian Hunter) and bassist Paul Page (Dion, Ian Hunter). Even the E Street Band rhythm section of Gary Talent and Max Weinberg making a cameo appearance.

By all rights it shouldn't work, but it's a surprisingly addictive and enjoyable set. Part of the fun is spotting the influence, but that's balanced by some fine songs and 'good time' performances. Very much in the same way as the recent release by The Tom Fuller Band. ***
Review by Pete Whalley
THE LOVE LOAD The Human Resourceful
www.loveload.com
An American three piece indie band with nods to punk and rock.

While itís far from the over played 'depleted Uranium' of the press release, there are still some kinda heavy rifftastic at the same time - but thatís the oxymoron of indie punk rock for you.

This is somehow Kerrang! and NME in the same mouthful. The vocals are thin enough without the repeated babyís voice on 'We Are Going Out To Town', or the programming elsewhere. There is the odd gothic moment, or the all out punk blast, itís pretty energetic, but it seems to try to do everything possible not to grab me. **½
Review by Joe Geesin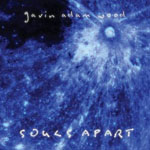 GAVIN ADAM WOOD Souls Apart (Banania Records)

Souls Apart, the debut album from Peak District born singer songwriter Gavin Adam Wood who's twice won the 'best performer' award at Cambridge's annual Buskers and Street Performers competition, is a reflective intimate and stripped back set reflecting on his work and times as a UN aid worker in Haiti and Pakistan.

Tales of heartache, pain, suffering and being 4000 miles away from loved ones abound in the predominantly acoustic based set and as a result it's a somewhat downbeat and low key offering.
Pleasant enough on the ear but rather pedestrian with no clear lead single material with the exception perhaps, of Trust In The Universe with it's Gallagher-like chorus line (which would have benefited from a big ballad string treatment).

But the most absent feature is of any 'signature' vocals. While they're decent enough no clear identity shines through resulting in a somewhat anodyne release and not one not for those already susceptible to bouts of depression. **
Review by Pete Whalley
CATHERINE RINGER Ring n' Roll

The debut solo album from Catherine Ringer (one half of the French chart topping Les Rita Mitsouko) is a zany affair. Her first outing since the death of her husband and Les Rita co star Fred Chichin, it sees her throwing everything, including the kitchen sink into the mix.

Perhaps not that well known outside of France the duo regularly breached the top ten of the French album charts over two decades and seven studio albums with their unique brand of new wave pop that encompassed elements of chanson and jazz into a eccentric and eclectic sound.

Playing piano, loops, keys, guitar and bass, Ring n' Roll sees Ringer - who for the most part produces as well - continue in the same experimental vein. The result is an album full of the sort of chaotic 'madness' you might expect from artists like Bjork and Grace Jones.

Ranging from music hall to opera and just about everything in between, the politest description of Ring n' Roll is, perhaps 'interesting'. That said, I suspect Les Rita Mitsouko fans will be delighted. **
Review by Pete Whalley


---
| | |
| --- | --- |
| | Print this page in printer-friendly format |
| | Tell a friend about this page |