We've listed albums in order of star rating. Best first.
Reviews by Joe Geesin, Nikk Gunns, David Randall, Jason Ritchie, Pete Whalley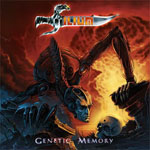 ILIUM 'Genetic Memory' Escape Music
This is album number five from this Aussie band, their second on Escape. They are a decent progressive/melodic metal band but their secret weapon is having former Riot/Masterplan vocalist Mike DiMeo.
He fair belts through opener 'Kinaesthesia' and 'Hostile Tongue', really bringing the music to life. There are more keys/atmospherics on this album than their last album 'Ageless Decay', again another nice progression for the band and their music.

Ilium have made a strong album that will push the band further to the front of the prog/melodic metal pack. Based on this album I do think their next album will be their defining one, until then we can enjoy this one! ****
Review by Jason Ritchie
SUNDAY RECOVERY 'Coma' Mazepa Records www.mazeparecords.com
Formed back in 2009 by the band's main composer Gianluca Cucchiara with vocalist Mirko Petrini and guitarist Fabio Cucchiara. Porcupine Tree's bass player Colin Edwin also guests on two songs as he was an early fan of the band.

This album will be of interest to fans of Porcupine Tree (for the intricate arrangements on some songs), the Manic Street Preachers (lyrically) and Pearl Jam (for the agression particulary on 'Private Joke').
'Lost And Gone' is one of those understated numbers, mainly piano, acoustic guitar and vocals, that bands in the progressive music fiedl do so well. 'Pornstar' has the crossover appeal to make daytime radio despite its lyrical content.

Hopefully this album will get the exposure and buzz it deserves as it has the chance to appeal to fans of the aforementioned bands. ****
Review by Jason Ritchie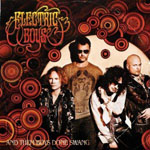 ELECTRIC BOYS And Them Boys Done Swang (Escape Music)

Electric Boys have been around for some time, but they disbanded a good 16 years ago. 'And them boys…' is their first album since reuniting.

The album has a great guitar groove which will set one's foot tapping, over the 70's vibe a lá Deep Purple's 'Machinehead' era, early Aerosmith ('The house is rockin'' is remarkably similar to 'Walk this Way'), and ZZ Top. What adds to the mix is the funk sound complete with soul chorus lines in places! While 'Reeferlord' is rather mediocre, the remainder of the album is a joy to listen to.

A great addition of groove to your summer holiday vehicular jukebox. ****
Review by Nick van der Meulen
STEVE SALUTO Brown Eyed Soul (Heart Of Steel Records)
Steve Saluto sounds like Prince on steroids. Early Prince, not the later one that sold his soul to the Mail On Sunday.
He's a sophisticated operator in the company of Doug Wimbush (Living Colour), and Marco Mendoza (Thin Lizzy, Whitesnake) with whom he plays with in a band called 'La Famiglia Superstar'. He's also worked with Richie Kotzen on previous albums.
This is well-produced work and the only niggle is that it does sound a little dated but that's because maybe no-one is occupying this space right now, save for a renascent Kravitz. If nothing else, Saluto fills that soul rock void admirably.
If 'Angel' over-eggs a slightly clichéd mid-tempo groove, 'United As One' gradually builds to become an album highpoint, whilst 'Velvet Sky', 'Just Another' and 'Higher' show off his way with an infectious and funky groove.
Some listeners may have issues with his white boy soul croon which is stretched on those ballads but, overall, if you like a bit of funk with your geetar, salute Saluto. ***½
Review by David Randall
ARACHNES A New Day (Lion Music)

Arachnes is an Italian prog power metal outfit fronted by Enzo and Frank Caruso (vocals and guitar, respectively). This is their fifth effort, after four well-received prior releases.

Twelve songs are on offer in this release, with the second half of the album far stronger than the first. That's not to say the first half is bad...it's solid prog rock fare, but the second half knocks you off your feet!
Enzo Caruso has a tone similar to James LaBrie, while the keys are prominent in the mix, without overshadowing the guitar. The band performs a fine cover of Deep Purple's "Fireball" to end proceedings.

Fans of Dream Theater will enjoy this. ***1/2
Review by Nick van der Meulen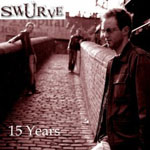 SWURVE 15 Years (Raw Talent Records)

Swurve were formed in Northern Ireland in 1995 and, despite releasing a string of singles and EPs during that time - and having toured Europe - it was not until 15 years later that their debut album sees the light of day - hence the album is called '15 Years'.

Opening track, and first single from the album, 'Inside', is a clear indication of the band's intentions and fans of Bon Jovi, Def Leppard, Nickelback etc are bound to enjoy the album. Massive sounding tracks such as 'Laydown', 'Picture In My Head', 'Pushing' and 'See What I See' are all proof that the 15 year wait was worth it.

With all the songs on '15 Years' written by singer/guitarist Tim Torrens and drummer Cozy McAuley in the years since the band started working together, Swurve are already working on album number two and this should be released later this year. ***½
Review by Nikk Gunns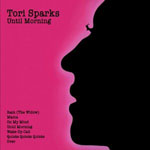 TORI SPARKS Until Morning / Out Of The Dark

Tori Sparks sounds like an interesting lady - based in Barcelona, having relocated from Nashville, she ploughs her own distinct Americana furrow playing over two hundred gigs a year singing in English, French and Spanish. And she's a champion of the DIY business model.

A performer and entrepreneur she doesn't play it 'by the book', so it comes as little surprise that this, her fourth release is a very nicely packaged 14 track double EP marked up as Sides 1 and 2.

It's her third collaboration with producer David Henry (R.E.M., Cowboy Junkies) and her first with Roger Moutenot (Elvis Costello, Velvet Underground, Paula Cole, and Roseanne Cash) who did the mixing. It also features a mouth watering cast of musicians including vocalists Grammy nominee Shaun Mullins, Mike Farris (American Artist of the Year), Paris Delane (Sonia Dada) and indie folk artist David Mead.

And Tori proves to be a great vocalist in the 'torch' singer tradition of Dani Klein (Vaya Con Dios), Rachel Morrison (the sadly short lived late eighties/ arly nineties band Bliss) and more latterly VK Lynne (check out the GRTR! review of her truly excellent 2009 album Whiskey Or Water). And on Out Of The Dark, which has a more country orientation, there's comparisons to be had with Siobhan Maher's post-River City People output.

Sadly though, and like Siobhan Maher, Tori's material doesn't quite do justice to her wonderful vocals. At least not if, like me, you crave melodic hooks that bury themselves deep beneath your skin.

But both EPs only narrowly miss the mark in that respect. Everything else is 'on the money' - the singing, the playing and production, suggesting that a little collaborative writing with the likes of Dianne Warren or Guy Chambers might be all that's needed to make Tori Sparks a force majeure.
But in the meantime, f you like any of the aforementioned artists Until Morning / Out Of The Dark is well worth exploring. ***½
Review by Pete Whalley
LAURIE J POTTER Infrared

A strange one this second melodic rock / singer songwriter album from Minnesota based Laurie J Potter.

It's an atmospheric set that sees her supported by Tony Axtell (bass, piano, Rhodes and Hammond, Matthew Zimmerman (drums, percussion, engineering, mixing and mastering) and a number of guest lead guitarists.

The songwriting's great, falling alternatively between the smooth jazzy inflections of Joni Mitchell and some of PJ Harvey's more angular work. And there's plenty of unexpected time changes and interesting passages making it an intriguing and rewarding listen.

But the thing that takes some getting used to is Laurie's unusual vocal phasing and nasally style that at times has the disconcerting effect of sounding flat and almost off key. It isn't, but in stark contrast to Tori Sparks (another singer song writer whose album landed on the review pile this week) Infrared by Laurie J Potter is a case of great songs, but a little lacking in the vocal department. Take Laurie's songs and get Tori on vocals and you'd have one hell of an album. But that's not the way the cookies always crumble. ***
Review by Pete Whalley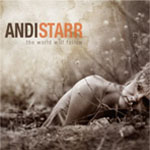 ANDI STARR The World Will Follow

Andi Starr's last album, New Warm World (2009), didn't exactly get a rave GRTR! review. For this reviewer it was a little to 'new world' and ambient. Fine as a 'chill out' record to accompany that second Friday night bottle of red, but perhaps just a little too 'downbeat'.
Two years on, the classically trained California based singer songwriter once again plays keyboards, organ, acoustic guitar, electric guitar, mandolin and percussion on 'The World Will Follow' - her sixth release, and third studio album. But this time around she does have a wider cast of supporting players.
Often compared in the vocal stakes to Tori Amos, Aimee Mann or Delores O'Riordan, The World Will Follow sees Starr venturing into far more commercial soft rock territory, in particular the space dominated for many years by Sarah McLachlan. It's a welcome move away from the ethereal meanderings of New Warm World and one that, with a little exposure, could see her break into the mainstream.
Perhaps not yet 'best in class', but a huge step in the right direction. ***
Review by Pete Whalley
PERPETUATE Perpetuate
Perpetuate are yet another female fronted rock band in that melodic symphonic hard rock space dominated by the likes of Delain and Within Temptation.
Certainly with an arsenal that includes Kim McInnes on vocals and keyboards, Jamie Hush and Chris Rafinski on guitars and Mike Wiznuk and Calvin Love on drums and bass, Perpetuate have a perfect balance of power and prowess.
The million dollar question though, is what is their unique selling point? They're certainly at the more progressive, blistering metal end of the spectrum, but really there's little to mark them out from their contemporaries. Although that, in itself, is a huge compliment.
The set opener 'Above And Beyond' is probably the strongest song on offer, and some might say that the inclusion of a pacey cover of Maiden's The Trooper, in what is only a six track set, is a sign of ambition. Others might say is signals a shortage of ideas. For now, the jury's out. ***
Review by Pete Whalley
CONCHITAS Love Hurts (Delicious Records)
Conchitas are an electro pop / rock duo from East London - El Conchitas (guitars, vocals, bass, synth and programming) and Nicolas Ball (drums and percussion). El is also a leading alternative female DJ who's been known to strip down to the waist and give her puppies a good jiggle behind the decks. But with a build like a cage boxer, you'd be well advised to keep a respectable distance.
It's difficult to know quite where Love Hurts is aimed; it has a retro feel that's in part targeted at the dance floor in the same way as, say Pete Burns Dead And Alive in the eighties. On the other hand it has shades of the early, post punk / electro pop synth melodies of say, Human League or very early Eurythmics, underpinned by some dark and moody rhythms.
It's a fairly potent combination with some great hooks, and with her gravelly vocals and guitar lines on top of the retro synths adds up to quite a unique dance / rock sound. I have to admit to being sceptical at first, but a few listens in, and there's an undeniable charm to Love Hurts. ***
Review by Pete Whalley
WRAPTORS Held High (Rakamarow Records)

Wraptors hail from Malmo in Sweden and are a band that have gone out of their way to blend a number of different influences - guitarists Pal Callmer and Niklas Fridh (who also handles lead vocals) are from a death metal background- although you probably wouldn't guess that listening to the album.

The blurb says you'll like the album if you like Cheap Trick, Zappa and Rush - I would even add Stone Temple Pilots into that equation. Highlights on 'Held High' include 'Stoked On Stakes', District' and 'Screen Test'. 'Modern Mess' combines sugary vocals with doom guitars and 'List of Ifs' also has a heavier guitar under it.

The songs are bouncy, easy to listen to, and packed with hooks and harmonies - however, after a few listens I still cannot recall them and this is not a normal occurrence!! ***

Review by Nikk Gunns
NOCTEM Oblivion (Rising Records)

Spanish death/black metal band Noctem have just released 5th album 'Oblivion'. Formed in 2001 the band is heavy to the extreme and enjoy vocals that are heavy enough to compete with the music.

There are a couple of atmospheric instrumental tracks on the album but these give way to the ear splitting likes of 'The Arrival Of The False Gods'.

Whilst I am in no doubt that this style of metal appeals to a section of music fans, it is not my cup of tea. ***
Review by Nikk Gunns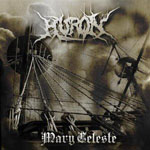 HURON Mary Celeste (Casket Records)

A bit more melodic this one, and with vocals you can actually hear what is being sung!! Title track 'Mary Celeste' reminds me of Suicidal Tendencies, whilst other tracks such as 'Blood In, Blood out' have the intensity of early Pantera or COC.

This may not be my chosen genre of rock but is not a bad effort. Tracks like 'Eternal Sea Part 1' showing the bands more melodic side, 'Black Harvest' is like a heavier Black Label Society and 'Serpentswine' is worth a listed too.

Iron Maiden's Bruce Dickinson is a fan of the band and they have toured the UK extensively since the release of debut album 'Cheyne Stoking'. ***
Review by Nikk Gunns

DEEP BLACK SEES Inside Outside (Rising Records)

Italian progressive metal band Deep Black Sees formed back in 2003, when the band members were a young 12 and 13, and have stayed together since. New album 'Inside Outside' was produced by Sylvia Massey (Tool, REM, System of A Down) and is released shortly.

With 7 tracks spanning 46 minutes, the band easily switch between the more melodic tracks such as 'Come On' and 'I Liked That' and the heavier 'Before Dying' and 'Wind of Pain'- and it is the latter that is a good example of a singer having the ability to switch back and forth between a melodic vocal and a more guttural one both within the same song. ***
Review by Nikk Gunns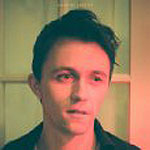 SONDRE LERCHE Sondre Lerche

The sixth album from Norwegian born, Brooklyn based indie singer songwriter Sondre Lerche has already met with critical acclaim in the US when it was released there in June. It will reach UK shores in the autumn to coincide with a European promotional tour.

It's an album very much in the vein of recent release Let The Dog Drive Home by Teitur - an understated and reflective piece of work full of gentle and heartfelt moments capped by alternating warm gentle and soaring falsetto vocals.

Very much in the vogue of the current crop of indie troubadours such as Fleet Foxes and Midlake (drummer McKenzie Smith contributes here) the recording has an intimate and under-rehearsed charm reflecting the fact that it was recorded - 'live' in the studio - and mixed in an intense three week period.

It's a pleasant listen, but it's difficult to see Sondre making any significant impact on the airwaves here, although on the folk and festival circuit, you never can tell... ***
Review by Pete Whalley
THE BOTTLETOP BAND Dream Service
Bottletop - a charity that supports initiatives in the likes of Brazil, Malawi, Rwanda, Mozambique and the UK, empowering people to protect themselves, their families, their communities and the environment, addressing issues such as HIV / AIDS, contraception, substance abuse and education - has brought together a host of like minded Brazilian and British musicians for this fund raising collection.
Included are collaborations featuring Eliza Doolittle (on the lead single, One In A Million), Gruff Rhys (Super Furry Animals), Matt Helders (Arctic Monkeys), Drew McConnell and Tim Burgess (The Charlatans).
Recorded over a two year period in London, Rio and LA, and produced by Mario Caldato Junior (Beastie Boys) it may not be a particularly 'rock' album - it's packed with Latin rhythms and has a beach dance / rave party vibe, but there's something here for everyone. From the incredibly catchy Herp Albert inspired Voices featuring VV Brown, to driving hip hop / trance of Kowalski featuring Sam The Kid and Pac Man. Beach volleyball anyone? ***
Review by Pete Whalley
ROADFEVER Wheels On Fire www.roadfever.ch
New Roadfever album that has a solid sleaze influence. Add a bit of boogie/blues to hair metal - think Krokus - and make it melodic and there you go.
The opening title track is kind of a cross between Bruce era Samson and Guns'n'Roses, but more ordinary than the former and more melodic than the latter.
Later on in the album there's nods to Legs Diamond and 80s Scorpions too. It's all good in an OK sense, except 'Outside' which is further up the ass of AC/DC than Krokus were.
Solid vocals, boogie rhythms, blistering solos, mostly good stuff, but nothing special. ***
Review by Joe Geesin

STONECOLLAR Trial By Fire www.stonecollar.co.za
Four piece metal from Cape Town, South Africa. Straight ahead, attitude, touches of rock and blues. It's almost impossible to liken this band to anyone (that I know of anyway) to any degree - if you like to experiment with decent new original metal this is your crew.
Opener 'Not For Good' has some Maiden / Metallica nods in the guitar, the sudden bursts of guitar harmony work well. The title track is upfront, with a wide range split between the trebly guitar and hard hitting heavy rhythms.

There are various touches throughout, from ballad to alternative, but it's all hard hitting. Plenty of sound files on their website worth checking out. ***
Review by Joe Geesin


DJERV Djerv www.myspace.com/djervmusic
A strange and undefinable blend of Norwegian rock and very aggressive metal, with a touch of black and gothic. Sound interesting? It is. The move from melodic alternative rock to extreme noise terror is smooth and it comes with more crash bang wallop than a cement mixer full of bricks.
Even when it goes melodic it is done so in a dark and chunky fashion.
The guitar work ranges from thrashy to near intricate (in a rough way) and some of the non-screamed female vocals are sublime.
There is an undeniable catchiness to some of the riffs too.
Well worth checking out. ***
Review by Joe Geesin

FIREYED From The Ground Floor www.emmeciesse.eu
New album from this Italian band who have already found some success on the continent. The band openly state they wanted to recreate some 80s rock'n'roll and they do that with aplomb. From the Rolling Stones to G'n'R and back again, there's some rough and ready high octane blues rock here.
This is dirty though, it's proper earthy sleaze rock / metal. Plenty of cohesive guitar solos that merge with shred, yet it's less commercial than many of the period contemporaries, and indeed a lot less whiney than some bands I could (or already have) mention. Pretty enjoyable. ***
Review by Joe Geesin

MINSK SECURITY Reign Of Iniquity (Quam Libet Records)

And we open with a press release written by a political spin doctor. This is, apparently, melodic thrash. First off that's an incredible oxymoron and secondly the vocals are more akin to having your ass buffed and polished by Dettol and wire wool.
That aside, there's the predictable mix of rough and smooth vocals; do away with the rough and you might have a chance. The music too is a blend of rough and smooth; at its best there are some intricate guitar lines, Maiden-esque harmonies, in the middle there's the high speed sledgehammer in the face, and at the rough end something akin to rocket fuel passed off as cheap Portuguese brandy.
So calling this melodic thrash is like putting a stock cube in a bucket of whiskey and gravel and calling it chicken soup; not quite an outright lie but there's a few sore throats and bleeding eardrums en route.

The melodic metal touches are genuinely excellent, even the piano lines in 'Dirge Of Men' grabbed me, the guitar solo on the same track stands out, but it's hard to appreciate the rose if it's buried in manure and barbed wire. **½
Review by Joe Geesin
TRIGGERFINGER All This Dancin' Around
After seeing this band at this year's High Voltage and being less than impressed, I didn't hold out much hope for this, the band's debut album.
Overall it is better than seeing them live but boy do they worship at the alter of Josh Homme and Queens of the Stone Age. Unlike that band they lack any real killer tunes, although 'Let It Ride' and 'Cherry' are quick and easy on the ear.
This band will appeal to the stoner rock crowd but there are better bands and albums out there... **1/2
Review by Jason Ritchie
KPAGE & SLEEPWALKERS PARADE Between The Bridges
K Page & Sleepwalkers Parade are a Brooklyn based band who've been making waves on the indie scene since 2007. A four piece with K Page on vocals and songwriting, backed by Harvey Valdes on guitar, Josh Myers on bass, and Adriane Palikat on drums, they're a tricky band to pigeon hole.
With her at times, serene and, at others, manic vocals underpinned by gentle meandering rhythms that sporadically lurch into heavy riffing, melodic blues guitar breaks, jazz, or even ska/ reggae, it's an unusual and at times combustible merging of genres. Especially when the switching happens within the songs.
There's some neat playing and some lovely vocals (at times), but the frequent changing of styles makes for a rather uncomfortable listen. There's potential there, but commercial success is only likely to come if K Page & Sleepwalkers Parade can come up with a more consistent sound. **½
Review by Pete Whalley
SHIFT Watch It Burn www.dizzyheadmusic.com
www.myspace.com/shiftmetal
Extreme alternative metal with chunky riffs. Opener 'Stand Against' is angry, shouty, noisy, screamy and OK for extreme metal if it wasn't for the weird tuneless jangly bit in the middle.
'Into The Whites Of Your Eyes' is similarly noisy, while 'The March' is techno ambient programmed alternative metal - not my thing at all.
Shift are a two piece band in the studio and the programming is fairly obvious.
If you need proof that alternative metal, like grunge, is an excuse to cover any lack of melody with noise, this is it.
The CD finishes with covers of XTC's 'Dear God' and Anthrax's 'In My World', two of the more enjoyable tracks. **
Review by Joe Geesin
DANNY NEUBECKER Here I Am (Feedback Records/Doolittle Group)

Danny Neubecker is a Swede who has put together his debut release in the pop/rock genre...well that's what the press release says.

This isn't pop/rock at all...it's more like R'nB meets pop with sickly sweet ditties in ballad format. This is Boyz II Men meets Bruno Mars with two guitar riffs on the whole album and without the emotion.
There is not one upbeat melody on this release and Neubecker's voice sounds wimpy and needy, which is not what you want to hear in AOR.

Not for me, thanks. *1/2

Review by Nick van der Meulen
CRIME AND THE FORCES OF EVIL Dick Tracy Must Die
Crime And The Forces Of Evil is an imaginary band of characters all played by vocalist, songwriter and multi instrumentalist Dara Korra'ti.
Originally a research biologist and software developer, and glass sculpturer her(?) venture into music started as a martial arts bamboo flutemaker. That led to a stint in a Seattle folk band, and that to vocals, percussion and choral work.
That led to busking, gigs and finally to Dick Tracy Must Die and an album recorded almost entirely on live (that is, unplugged) instruments. And for once, I'm almost lost for words - it's discordant (and that's just the vocals), self indulgent tripe.
Sorry, it's just truly, truly awful and perhaps, the worst album I've heard this year. And for that, and that alone, I'll award it one star. *
Review by Pete Whalley


---
| | |
| --- | --- |
| | Print this page in printer-friendly format |
| | Tell a friend about this page |