We've listed albums in order of star rating. Best first.
Reviews by Pete Feenstra, Joe Geesin, Nick van der Meulen, Jason Ritchie and Pete Whalley
SACRED DAWN A Madness Within (Qumran Records)

An American prog metal band, this album is their sophomore release following 'Gears of the machine: a new beginning' in 2008.

'A madness within' is reportedly a concept album with a dark and provocative story. It doesn't matter: the music grabs you by the throat and you are dragged into a world of dark, yet melodic, prog metal with influences of Savatage, Dream Theater and Iron Maiden.
The rhythm section of Eddie Foltz (drums), Joey Vega (bass) and Mykull (guitar) makes the album totally addictive, while the vocals of Lothar Keller flow well over the intricacies of the songs on display.

The album is a wonderful surprise and a joy to listen to…give it a try. ****½
Review by Nick van der Meulen
JAMIE ALLEN The Storyteller www.jamieallenrocks.com
Jamie Allen is a Poison tribute frontman and he does look like Brett Michaels in the promo photos but the music on here owes more to classic Bon Jovi. This is doubtless in part due to the album's producer, one Johnny Lima, who has released a string of fine albums under his own name that blow anything Bon Jovi have done since the early 90's out of the water.

This is a damn fine album be it the good time 80's influenced melodic rocker 'She Gets Around', the more reflective acoustic based 'Ghosts Of My Hometown' or the album's heavier end represented by 'Smoke & Mirrors' (Allen has a real Bon Jovi feel to his vocals on this one).
Lyrically the songs do tell stories as the album title suggests, be it tales of lost love, looking back to better days, or simply reflections on life in general.

Perfect for lapsed Bon Jovi fans like myself and Johnny Lima fans. Jamie Allen should be justly proud of this fine collection of songs, which will hopefully get the attention they deserve. ****
Review by Jason Ritchie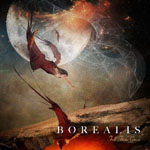 BOREALIS Fall From Grace (Lion Music)

Borealis is a Canadian power metal outfit that grabbed people's attention with the release of their debut 'World of Silence'. 'Fall from grace', however, takes a heavier approach with appropriate artwork to add to the product.

The album is heavy with its rhythm section, melodic with its keys, guitar and voice (Matt Marinelli does a sterling job) and the songs are well written, making all of them extremely enjoyable. It does, however, sound the same as many other power metal bands. Don't let this stop you from giving it a listen, however, as this band makes the genre work for them and should be recognised in their own right.

They should be the next big thing in Canada, but due to the industry, may lose out which will be a shame. ****
Review by Nick van der Meulen
CAPTAIN DANGEROUS Forgive Us We're British www.captaindangerous.com
Formed around guitarist/vocalist Adam Clarkson and multi-instrumentalist Miles Clark this band have come up with a jolly decent couple of tunes. Good, harmless pop fun that brings to mind the Divine Comedy and 90's era XTC. With a Monty Python like cover this band are destined for bigger things. ****
Review by Jason Ritchie
TWO WHEEL EEL Two Wheel Eel

Two Wheel Eel is a New Jersey rock band with a Brit singer John Dunmore, who aside from some occasional big 80's style choruses, sound like an overlooked quality band from the early 70's. 'Two Wheel Eel' is a self penned and self titled rock album with a solid AOR feel comprising rock, ballads and the occasional classic outing like 'Runaway (Hitchhike in LA)'.
It's a record that would have sunk without trace a decade ago but the 11 tracks have an inherent rocky edge that could serve the band well in the recent retro rock revival that is gaining a foothold in the club circuit in pockets of the States.
Two Wheel Eel place the emphasis squarely on songs and melodies with earthy lead vocals, harmony laden hooks and an occasional full blown guitar solo for good measure. John Dunmore phrases emotively and adds a rock growl when required, while the arrangements make most of the bands excellent playing ability. Some of the songs have the lived in feel of a busy tour band but are still fresh enough to capture the excitement and raw energy of new material.

Certainly from the muscular Skynyrd influenced opening and the chanted hook of 'Hey Annie' to the Ian Hunter feel of 'Runaway' this is a band that revels in a Classic Rock approach. But Two Wheel Eel offer more than mere rock revivalism on an album that moves eloquently into the jangling guitars, layered sound and chiming groove of 'The Ecology Song', complete with eco relevant lyrics.
Then there's the Wishbone Ash sounding into to 'Front Page News' which turns out to have nothing whatsoever to do with the Ash song but makes the most of some call and response vocals on a tub thumping rocker.

And as if to show their hearts are rooted in the 70's - even if they have updated the style - there's the Ian Hunter influenced 'Runaway (Hitchhike in LA)' with its descending piano line on a song that eventually builds from a brief glissando to a searing solo from the band's founder member/guitarist Johnny Renken. It's the bands's own 'Hotel California' or Tull's 'We Used To Know' moment and is the perfect finish to a great song.
And still the influences abound on the impressive ballad 'Heaven & Hell' on which Dunmore's vocal on the verse sounds like a 'Walls & Bridges' era Lennon but with an 80's rock chorus. 'Heaven & Hell' is a fine example of the band's song writing abilities, albeit it with derivative influences in the mix. Hopefully there are still some FM rock stations in the mid west that will playlist enduring rock material like this.
And yet this is far from being a predictable album, with songs like 'Heartbreaker' starting out like a narrative based rock ballad before it explodes into a rock chorus while 'Red Light' is a contrasting acoustic guitar/piano led piece with delicate percussion and cymbal work from the splendidly named Tony Rock, on a song that doesn't have the anticipated big finish. 'We're All the Same' also uses a Hollies meets The Searchers guitar intro and explores a Beatle style chord change before settling for a mid 90's Stray feel!

'Two Wheel Eel' is a solid enough rock album with a handful of memorable songs. The problem is even their best riff driven songs like 'Head For Home' has echoes of Winwood's 'Cant Find My Way Home', showing they sure have good taste but are still half a step away from formulating their own signature sound. ****
Review by Pete Feenstra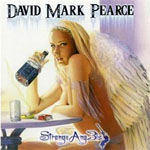 DAVID MARK PEARCE Strange Angels (AOR Heaven)

Pearce is a noted guitarist and graduate of the London College Of Music.

The music is melodic hard rock with polished metal edges, fairly typical of what this label put out. Think Toto, Asia, Journey, Foreigner kind of thing. In fact the Asia connection is bolstered with vocalist John Payne (who shares lead with Goran Edman).

Throughout the album the keyboards and guitar mix well, the vocals are solid and the rhythms rock well.

There are some great melodies, it is a good album, and many tracks in the 5-6 minute mark, but it is an album to listen to throughout, as no track really stands out and grabs you.

Very enjoyable, but for me not overly exciting, even given the guest appearance of Oliver Wakeman. ***½
Review by Joe Geesin
HELLFIGHTER Damnation's Wings
www.heavymetalrecords.com
Modern trad UK thrash, a five piece who feature four former members of Xentrix. There are of course nods to their former band, but If you like Hammers Rule, Kreator, Sabbat et al you'll love chunks of this.
I wouldn't quite go as far as melodic thrash, but there are bursts of guitar harmony and intricate interplay that break up the riffage and produce some damn fine thrashage. 'Legacy Of Hate' stands out there.
The intro to 'A Lesser God' is slightly gothic, and the album's title track is a real rocker.
Certainly, when compared to other thrash bands, the vocals are strong and pretty clear, With two epic numbers running at over 7 minutes, it's pretty full on and bombastic.
Noisy at times but one of the better new thrash albums I've heard in while. ***½
Review by Joe Geesin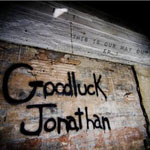 GOODLUCK JONATHAN This Is Our Way Out

The debut album from the Brighton five piece, and not the Nigerian president (a bit short sighted in terms of fans ability to find material using web search engines) is 'an audio rollercoaster of organised chaos - 11 finely honed, infectious tracks'.

At least that's what the PR blurb says, and for once I can't disagree. Eleven powerful three and half minute tracks packed with driving rhythms, brooding early Fish style vocals, that have dark, dangerous and edgy undertones.

It makes the band very difficult to pigeon hole - rock yes, indie probably not, but quite where their modus operandi fits in the spectrum of rock is difficult to say. There's shimmering guitars, funky bass lines, angular rhythms and some bludgeoning moments. Not a million miles removed, in places, from some of the Arctic Monkey's darker (and heavier) moments.

Dangerously atmospheric and 'one to watch'. ***
Review by Pete Whalley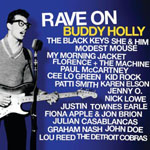 VARIOUS Rave On Buddy Holly

Buddy Holly would have been 75 this year, hence this 'celebration' album - a collection of contemporary covers by artists new and old.

While he might be regarded by us baby boomers as somewhat 'old hat' it should be remembered that to those we regard as the first rock stars - the likes of The Beatles, The Stones, Dylan, Clapton and the like - Buddy was regarded as one of the pioneers who put the rock into roll, and who is widely acknowledged as the man responsible for the 'classic' two guitars, bass and drums rock line up. Not to mention being the writer of some cracking songs.

If he were still alive I'm not sure what he would make of this eclectic compilation. No doubt he would be flattered by the compliment, but whether he'd see it as a fitting reinterpretation of his song writing legacy is less certain.
McCartney embarrassingly hams it up as only he can on 'It's So Easy', there's a rather interesting stax / soul reinvention of 'Well Alrigh't by Kid Rock, and the Fiona Apple & Jon Brion revisiting of 'Everyday' has a certain whimsical charm.

But, in truth, none of the nineteen covers can hold a candle to the originals. And for the most part, it's an interesting rather than an, in any way, essential listen. Which means the album is likely to sell reasonably well while there's heightened press coverage and advertising, but by this time next year it's almost certain to be a bargain bin buy. So, in summary, a timely reminder of the man's legacy, but no substitute for the 'real thing'. ***
Review by Pete Whalley
SLAM CARTEL Handful Of Dreams www.slamcartel.com
Debut album from this London band that is catchy and full of riffs. A six piece band produce a wall of sound and open with some dark melodic alternative metal - with riffs mixing Kyuss / Monster Magnet with The Cult. That song, Wishing Well, has a memorable chorus, and the title track features plenty of vocal harmonies and, as the song progresses, a real groove; a decent guitar sound and a rhythm that almost boogies you into nodding along.
'Once in A Lifetime' has an anthemic 80s feel, beefed up in crunchy fashion, and big vocals, the frenetic guitar lines work well.
'Breathe' is a ballad, electric but played as if acoustic; a good sound and melody but it's been done before. The piano really saves this song.
With hints of RHCP, Foo Fighters and Manic Street Preachers there's quite a groove throughout the album, a lot of riffs. Some tracks are more commercial than others, and bar the odd forgivable cliché it's a good rock album that many should enjoy. ***
Review by Joe Geesin
THE LONELY H Concrete Glass (The Control Group)

Not quite so new album (2009), Concrete Glass is their third album, and is a western take on decent classic rock. There's plenty of Americana in there, but it's too heavy to be called that. Think Thin Lizzy or Triumph with extra blues, country, the odd rock'n'roll or Southern nod.
There's a touch of banjo in there, and 'Cold Blues' will get you nodding. 'White Horse Tears' is rather more laid back, much more middle of the road in contrast. 'Out West' is heavier, then it's back to the country and bland alternative Americana for 'The Singer'.
Some of the heavier moments work pretty well, the sound good, melodic and crunchy, but the album lacks enough consistency or identity to keep you enthralled all the way. ***
Review by Joe Geesin

KEVIN RIDLEY Flying In The Face Of Logic
www.myspace.com/kevinridleyofficial
New solo album from the longtime Skyclad producer (and sometime vocalist/guitarist), and an album where every member has their roots in the north of England.
The album features Northumbrian pipes, violin, Blitzkrieg bassist Dave Anderson, as well as members of Skyclad.

Ignoring the best skipped over intro, the album proper kicks off with 'Eat The Sun', which is Celtic folk rock and around a blistering guitar solo you get a few good riffs, plenty of Celtic sounds, hints of a more ethnic Karnataka.
'Angel At Harlow Green' is lighter, strong hints of The Pogues, while 'Good Intentions' is more of a rocker with some good vocal harmonies and a solid sound. 'Point Of Departure' is a decent acoustic track, but could do without the programmed segments.
Largely a good album, the rock with Celtic influences works well, but some sections are weaker, and the more clichéd sounds are music to Morris Dance to. ***
Review by Joe Geesin

BAI BANG Livin' My Dream (AOR Heaven)

A Swedish band with several albums behind them since their early 80s formation. The band are heavily influenced by the LA and NY club scenes of the 80s, and it's a sound they've stayed faithful too.
If you like Ratt or Keel you'll really enjoy this. There's plenty of variation throughout, from the dirty sleaze and rock'n'roll of Poison or LA Guns (or even the Rolling Stones), opener 'We're Unitied' kicks off in fine fashion.
The title track opens in heavy manner and moves to plenty of big vocal harmonies, where 'Come On' takes off. Think the first 2 Bon Jovi albums there.
'Rock On' is a big ballad, touches of Girl, Def Leppard and Heavy Pettin'.
The sound is solid, tight, thoroughly enjoyable. Searing guitar and vocals, all that's missing is the hair spray and eyeliner. ***
Review by Joe Geesin


THE JUNK Problem Reaction Solution

Ska-punk that mixes The Clash, Strokes, Deftones and a touch of Max Splodge. The opener IVBK is quite hardcore, the undertones of a horn adding a bright and breezy edge.
Eyes Wide Open is definitely Ska influenced and has that Oi feel to it too. The vocals are quickfire and punchy and the thrashed out hardcore moments are quite noisy.
The Horn with ska/punk is reminiscent of Splodgenessabounds, you could imagine the band onstage being quite chaotic. There is a trumpet, trombone and saxophone bolstering the twin guitar sound.
The music ranges from soul pop to hardcore and it's all delivered with a ska induced racket. As are the political lyrics ('Nick Griffin Is A C**t' one very palatable song).
The problem is a ska racket. The reaction is to make more of a ska racket. The solution? More of the same. ***
Review by Joe Geesin


KOLTDOWN Truth Becomes www.koltdown.com
Koltdown are a Mexican alternative metal band with hardcore, thrash and progressive touches.
Opener 'In Spite Of It All' opens with vocals and piano and builds with guitars quite heavily, with some effects too. 'The Fall' is quite a heavy chunky number, nicely rough, punchy drums, thrash riffs and heavy screamed vocals (straight out of the 90s). 'Volcan' is more uptempo and features a blistering guitar solo rising from the racket.
If a 20 stone rugby player could tap dance on your eardrums in a progressive manner, the 6 minute 'Revolver' would come close.
'Seis Desparos' (running at over 8 minutes) has some progressive stoner moments and hardcore guitars too. When it nods to acoustic style (noisily I must add), the guitar interplay is quite intricate. The screams and deep vocals are the progressive icing on the hardcore alternative cake. ***
Review by Joe Geesin

TENDERHOOKS Tenderhooks

The third album from singer songwriter Markus Leinweber's alter ego Tenderhooks is steeped in the psychedelic songwriting style of the sixties. In particular, the likes of The Beatles, Dylan, and The Kinks.

It's perhaps not surprising that those dizzy heights are never quite scaled - in current footballing parlance, that would 'be a huge ask'. But it does make for an interesting and intriguing set that takes a different route to either of Tenderhook's previous offerings - Devil Rides White Horses (2006) a blissful fusion of rock, pop, blues, and experimental sounds, and Eco Warrior (2007) a concept album that mined a narrower seam from the mid seventies period.

Towards the end of the set, in a bizarre, and out of context twist, Mousetrap introduces an Ian Dury, Billericay Dickie style character who narrates an almost 10cc circa Bloody Tourists style number. It's rather charming, and perhaps hints at the next musical direction for Tenderhooks.

It all adds up to making this eponymous album something of a curio than a classic, but yet again it's an out of the ordinary piece of work from the man who goes by the name of Tenderhooks. ***
Review by Pete Whalley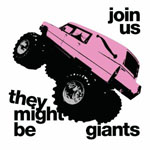 THEY MIGHT BE GIANTS Join Us

In recent years, They Might Be Giants, have focused on the children's entertainment/educational market. It was a ploy the band - who have 15 previous albums to their name - first experimented with in 2002 with the album No! being aimed at 'the entire family'.

Since then they've gone on to produce a series of 3 CD / DVD packages aimed at young children with education very much in mind - Here Comes The ABCs (2005), Here Comes The 123s (2008) and Here Comes Science (2009, for slightly older kids), the DVD's featuring a combination of puppetry, live action and cartoons.

It's a strategy that's served the band well, but with Join Us they make a foray back into the adult market. That said, any younger fans will enjoy the album because the band retain much of their playful style, very much like a modern day Monkees/Beach Boys.

It's an exuberant and articulate effort packed with short, snappy infectious numbers that are quirky and very cleverly written. Added to the accomplished playing it's a combination very much suited to a radio/TV audience. But, perhaps not for your more discerning hard rock fan. ***
Review by Pete Whalley
HERCULES Rockwaves www.herculeseband.com
The second album from this Norwegian band, it's very stadium boogie oriented. From Thin Lizzy to Bad Company, throw in some touches of mid 70s Aerosmith, Quo, Nazareth and Foghat, and this is your smooth sippin' whiskey. Slightly Southern and sleazy in sound.

Keeping with the whiskey analogy, this may not be smoky or fiery to grab you by the throat, but its radio friendly smoothness makes for a pleasant listen. The AOR side nods to Boston, so yes it is a fine blend. The vocals are good, there's plenty of riffs and boogie. Progress In Reverse is classic Quo, and later on there's some Sammy Hagar and .38 Special too.

Well worth checking out. ***
Review by Joe Geesin
JD OVERDRIVE 'Sex, Whiskey & Southern Blood' Metal Mind Productions www.metalopolis.pl
Despite the title the band are not from the southern US of A but Poland, more known for its metal and prog rock than southern rock.
This album will appeal to fans of Black Label Society - there are some Zakk Wylde approved riffs dotted throughout the album. 'No Man's Land' and 'Boot Hill' are the pick of the crop, both featuring solid riffs and suitably metal vocals from Susel. The album is a tad repetative after a few spins altough the closing ballad 'Into The Same River' could provide the band with airplay and sounds like Nickelback.

One for fans of modern day southern rock/metal with Black Label Society being an obvious influence. ***
Review by Jason Ritchie

FEAR NO FISH Now Or Never EP www.fearnofish.bigcartel.com
This band have been together over a decade and have been playing gigs to a steadily building fanbase. Five songs on this EP of which 'Paint By Numbers' is a gem - strong in-your-face chorus not unlike the Kaiser Chiefs. Otherwise there is not much on here to get excited about. **½
Review by Jason Ritchie
TTJ (Troubletribe Japan) Supersonic Stare
www.troubletribejapan.com
Japan based four piece and a new album that kicks off in thumping pacemaker fashion, a brightness that's almost in your face. It's a modern, direct and straight ahead rock/metal approach.
The six minute title track stands out, power, decent melody, but it gets a bit jumbled towards the end. 'Sunny California' starts off well, a touch of Sabbath, and it retains some crunchy guitar throughout, but the bursts of alternative guitar pop are just a bit too bright and breezy – the woo-woo harmonies we can do without. Busted or McFly they are not and it doesn't work when they try.
They are clearly a quality band, plenty of energy and punch, there's a 7 string guitar and 6 string bass in there somewhere too, the funky moments show the musicianship. But too much of a melting pot stylewise. **½

Review by Joe Geesin

GRINSPOON Six To Midnight www.myspace.com/grinspoon
Named after a professor who advocated marijuana for medical use, this is this Australian band's comeback album from 2009. Only recently released in the UK, it mixes alternative metal / rock with post grunge.
So, by my interpretation of their own definition, there is a mid tempo mid paced mid ranged jangle to the entire album that produces little variation. Skipping through, I was proven largely right, with the odd lighter acoustic feel, or the odd heavier grungier feel, and a few slices of that boy band / guitar pop chirpiness.

There is the odd half decent melody, but the heavier chunks have no panache. Sometimes the boyband vocal harmonies conflict with the heavy guitars.

I'm sure some good moments, but there was nothing here I could get excited about. **½

Review by Joe Geesin

OUTLOUD Love Catastrophe (AOR Heaven)

A firm 80s throwback here, at the rough and hard / heavy end of 80s hair metal. While there are touches of AC/DC and Helloween, the main influence comes from the likes of Riot and Skid Row.
The opening few tracks, especially opener 'We Came To Rock', are ever so slightly clichéd of the FM Rock Radio fare, at the heavy end of.
It's not until a few tracks in that the twin guitar gives way to guitar and keyboards, a solid track that works well, and 'Someday' is an acoustic tinged ballad with nods to Excalibur's 'Carole Ann'. 'Underground' is a beefy track with plenty of decent shred, with plenty of the vocal harmonies that will take you back to 80s sleaze.
'Isolation Game' has a decent melody but there's something going on I can't pinpoint, both making the voice sound synthed and the song disjointed.

Overall a good album, plenty of throwbacks, shred and hair metal melodies, but the clichés live on. **½

Review by Joe Geesin
WALTER STRAUSS Planet Solitaire

Planet Solitaire is an ambitious collection of solo recordings by US guitarist Walter Strauss, a man who's making something of an impression on the folk circuit.

Steeped in classical/world playing it's an eleven track, principally acoustic and to a large extent instrumental production with only occasional vocals delivered in a Ray LaMontagne style drawl.

There's minor nods towards modern pop culture in the form of an instrumental cover of George Harrison's 'Within You Without You' from Sgt. Pepper, and a reworking of an obscure 1961 Woody Guthrie number - 'The Great Historical Burn'. But elsewhere, world and in particular traditional West African music rules the day.

In playing style, names like John Williams and Django Reinhart spring to mind which, while a massive compliment, serves to hide what some might see as a somewhat self indulgent album. That is, unless, fretboard dexterity alone presses your buttons. On a technical level it's hard not to be impressed, but it's hard to see much commercial potential. **½
Review by Pete Whalley

WILL SCOTT Keystone Crossing

Keystone Crossing is the third album from Will Scott - an American song writer / guitarist who blends the blues and Americana with aspects of rock and outlaw country.

Q described him as one for the few who can make the blues sound modern, but neither of his previous albums - Gnawbone (2009) or Solo Electric Blues (2002) - made much of a splash on either side of the pond. And to my mind the specialist rootsy brew of Keystone Crossing is unlikely to change that.

The blues is a common theme running though the album but it reveals itself principally through the songs and Scott's soulful vocals. The electric blues guitar - an instrument which could have raised Keystone Crossing above the average - is largely inconspicuous and given very little prominence.

With a vocal style somewhere between Cash and The King, and a hand picked band of top West Coast session players, Keystone Crossing could have been so much more. But at the end of the day, the material simply isn't strong enough to have any significant commercial impact and for me, it simply fails to cut the mustard. **½
Review by Pete Whalley
DEEP RISING Arrives www.reverbnation.com/deeprising
Mixing influences like Rush, Kings X, Porcupine Tree, Alice In Chains and Stone Temple Pilots, there is a prog influence here.

Opener Save Yourself mixes some chunky guitar (think 90s King Crimson) with quieter prog sections, done in almost grunge fashion. Later in the same track the prog goes funk, and it sounds rather disjointed until some smooth guitar comes over the top.
Autopilot is heading into Rush territory, but it goes weird halfway through. There's acoustic guitar aplenty in the seven minute Led Balloons, an acoustic prog workout, and in Arrives too, which comes over more singer/songwriter meets 80s pop/rock.

Throw in some Seal, Peter Gabriel and Led Zeppelin and you get a bit of everything that is more likely to drift by you than grab you.

It's good, if a bit too much of everything, it's competent, but this reviewer is not grabbed. **½
Review by Joe Geesin
NERVECELL Psychogenocide (Lifeforce/Spellbind)

Second album from this extreme / death metal act from Dubai, and it's pretty brutal. The press release says it's ground breaking. Well, if that means an earthquake in your brain, then yes, it is.

The opening track is quite interesting, some eastern sounding guitar (I've heard this kind of thing played on a Banjo with eastern tuning, but here on a metal guitar).
Then music ranges from the quiet bits - full on metal riffage, chunky, heavy as f**k which, if you are lucky will just blow your bollocks off, to the full on high speed technically proficient roadworks, growls, machine guns, played back at 78 and turned up to 11.
This is where your internal organs are liquefied. Influences include Deicide, Morbid Angel and Bolt Thrower, but I think there's some Slayer and Testament thrown in of you are lucky.
I have to admit some of guitar work - the odd blistering solo - is pretty good though.
Now I'm off to buy some polyfiller to repair the internal damage. **
Review by Joe Geesin
SANCHEZ Run The Streets www.myspace.com/sanchezkicks
Sanchez has been around since the 80's and this is their third album. Taking their cue from 80's hair metal bands, if a football team this band would be Blue Square Premier at best.
Truly average from the limp vocals, lack of a decent riff or hook and the 'harmony' vocals really need to be heard to be believed. I honestly can't see anyone wanting to buy this as it has not one halfway decent tune. *
Review by Jason Ritchie


---
| | |
| --- | --- |
| | Print this page in printer-friendly format |
| | Tell a friend about this page |