We've listed albums in order of star rating. Best first.
Reviews by Joe Geesin, Nikk Gunns, David Randall, Jason Ritchie, Pete Whalley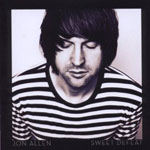 JON ALLEN Sweet Defeat Monologue Records (2011) www.jonallensongs.co.uk
Jon Allen released his debut album 'Dead Man's Suit' in 2009 to critical acclaim. This is that 'difficult' second album but on this showing it was no problem for Jon Allen.

He has a vocal at times that reminds you of Rod Stewart in his 70's prime, especially on the more reflective songs such as the title track and 'Love Made A Fool Out Of Me'. He can turn our very catchy pop tunes like the wonderful 'Time To Cry' or the jaunty 'Joanna', before reverting back to a simple, haunting piano led song 'Stealing Away'.

He is very talented of that there is no doubt, with an album that will please those who like a good quality singer/songwriter and folk/pop, as many songs on here could grace the daytime schedules of BBC Radio 2. ****
Review by Jason Ritchie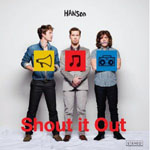 HANSON Shout It Out

Hanson for many people will be the trio of brothers (Isaac, Taylor and Zav) who back in 1996 had a massive hit with 'MMMbop'. Since then they have continued to tour and record although never quite reaching the massive hit status of 'MMMbop'. You could also argue they paved the way for another brothers band the Jonas Brothers, who are massive in the US thanks to exposure on the Disney channel, although Hanson are much more palatable on the ears.

This, their latest album is a pop rock treat, although it was released last summer in the US and only seems to be getting a UK release now. The band leans heavily on the piano, drums and big horn section for this album, a rocked up Chicago!
'Waiting For Time' opens the album with a catchy piano riff before the song bursts into life with guitar and a damn fine chorus. Although 'Thinkin' 'Bout Somethin' was the lead single, 'Carry You There' complete with some gorgeous gospel/soul harmonies and 'Voice In The Chorus' could also easily grace daytime airplay. The band do ballads as you'd expect, with the album's closing track, the plaintive 'Me Myself And I' showing how a teeny band can grow up into a decent and respected pop rock/AOR outfit.

Leave your preconceptions at the door and enjoy this upbeat album full of classy pop rock, soul and a sprinkling of blues. ****
Review by Jason Ritchie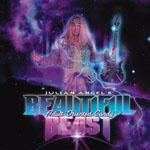 BEAUTIFUL BEAST Adult Orientated Candy (G.T.O Entertainment)

German singer/guitarist Julian Angel is proudly stuck right in the 1980's and on debut album from Beautiful Beast has managed to authentically recreate the sound of the era. The reference points are all there- big choruses, big backing vocal, stabs of keyboard and of course the big guitars- and the audible influences include White Lion, early Bon Jovi, Poison, Firehouse etc are clear (amongst a host of others).

The songs titles are also straight out of the '80's but at least with Beautiful Beast you know that they can back these up without sounding too clichťd. 'Do You Want It' is reminiscent of early Bon Jovi, 'Tokyo Nights' would have been a big hit back in the day whilst 'Juvenile Affair' has a very White Lion feel to it. There is also the obligatory trio of power ballads in 'Save My Heart', 'Wild Tonight' and 'Still I Dream of You'.

Other highlights amongst the 11 tracks on 'Adult Orientated Candy' include 'Ride The Wild One', 'Rock All Arenas' and a track which should be tongue in cheek but isn't 'Singer and Guitarist in A Hair Band'.

Beautiful Beast have created an album that captures an era and is guaranteed to stir fond memories of a time when this type of music was available everywhere. I've no doubt the band's live shows are as effective and I bet they go down a storm in parts of Europe. ****
Review by Nikk Gunns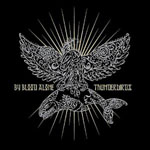 BY BLOOD ALONE Thunderbirds www.bybloodalone.com
Female fronted gothic / progressive metal and third album from this USA band that is also pleasantly melodic. From the opening 'Drive All Night', which runs at over 9 minutes, you get gothic prog combined, but also some melodic rockíníroll thatís almost pop. An intelligent number with some decent guitars and strings too, it is expressive and thoroughly enjoyable.
On 'Night Terrors' the keyboards and guitars mix well, and a riff that will get you nodding. The 10 minute 'I Bleed' mixes King Crimson with slow marching band rhythms.
Throughout this album you get changes of mood, rhythm, pace, but the musicianship, songwriting and emotion are solid and consistent. From a 5 minute thrash to 10 minute workout each song is captivating. My only criticism is that itís almost too varied.

For gothic / progressive metal this is melodic and original, and equally enjoyable. ****
Review by Joe Geesin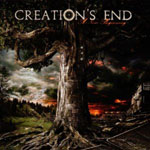 CREATION'S END A New Beginning (Sensory)

New York based Creation's End have released debut album 'A New Beginning', which contains 8 tracks of epic progressive power metal with an average track length of 7 minutes. Vocalist Mike Dimeo has a great hard rock voice that is heavy, yet melodic and fits the music of the band perfectly. The musicianship on the album is top quality and the guitar work of Marco Sfogli and Rudy Albert is notable.

There are times on 'A New Beginning' where you are reminded musically of a heavier sounding Yngwie Malmsteen, for example the tracks 'World Holocaust' and ''Dissociate', whilst 'Forsaken' starts with a long instrumental section and is almost Whitesnake like in parts- and features a solid, strong vocal performance.
Other highlights on the album include 'Hollow', which has a great string opening, 'Still Life' and the 11 minute closing track 'Creation's End'- the latter containing some superb guitar.

'A New Beginning' is a very strong debut album and should the band be able to replicate this live then they have a very bright future ahead of them. ****
Review by Nikk Gunns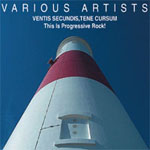 VARIOUS ARTISTS Ventis Secundis, Tene Cursum - This Is Progressive Rock! (Angel Air)

This 16 track compilation is made up of artists that feature on Angel Air's roster and, as the title would suggest, is solely a progressive rock release, and if that is your chosen genre of music then you can't go wrong here.

There are plenty of highlights on the album and these include Consortium's 'Where' (think The Doors meets Jethro Tull for a heavy jam!!), Mo Foster's instrumental 'Achill Island' and Rococo's 'Ultrastar'. Then there a couple of live tracks including Stray's 'Mister Wind' and Greenslade's 'Bedside Manners Are Extra'.

There are also 2 tracks with a Deep Purple link, Warhorse's 'No Chance' featuring Deep Purple founder member Nick Simper and The Ian Gillan Band with their laid back, almost jazzy rendition of 'Child In Time'. Rob Thompson's 'Dust' and Atomic Rooster with 'I Can't Take No More' round off the highlights.

Progressive Rock may not be everybody's cup of tea but this is a great compilation for those who do appreciate it. ****
Review by Nikk Gunns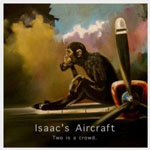 ISAAC'S AIRCRAFT Two Is A Crowd
Bridging the gap between pop and rock is not easy to do. Ask Blue Oyster Cult whether it did them any good for example.
The advantage for Isaac's Aircraft is that they don't s seem to following any template. My immediate comparison on broadcasting the opening track 'My Baby Did Me Wrong' was with Maroon 5 and Savage Garden.
Having now listened to the full album properly, I have little reason to divert from those thoughts , but I'd add REM into the mix. Although I'd add the rider that if you write good songs, comparisons are futile.
Acoustic guitar and piano feature on the two subsequent tracks and these fizz along quirkily. The production is so intimate that you feel as if you are in the room with the band drinking green tea (or green something) on a bean bag.
My favourite on the album - being a fan of music that builds imagery - is 'Boogie in Boots' with its piano and slide guitar inter lacing with Zak Thomas' Stipesque vocals. Once again the pace is patient and the mood captivating.
The last track, 'Final State' is also a simple message written on a clean canvas.
You won't find any histrionic riffs or solos on this album. The hook is where the heart is. Sometimes though there was a tendency to repeat that hook over and over again. I understand that this is a deliberate approach, but too often I am waiting for a surprise like a nifty change of chord or even a kick up the jacksy, but it never came.
Bands like Isaac's Aircraft are an antidote to the Pro Tools era where any Tom Dick or Harry can throw down some chorus overdub and sound reasonably ok.
But I'd like to hear the next album as I suspect their best is yet to come. ***Ĺ
Review by Keith Thompson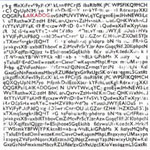 LAIKA DOG Laika Dog (Too Many Robots Records)

Formed by former Terrorvision vocalist Tony Wright, this band are named after the first dog in space.
It is an indie rock kind of sound, with opening track 'Out Of Control' featuring some heavy Led Zeppelin rhythms under the Brit Pop guitar.
Later on there are some keyboards that nod to Deep Purple, before they become more intricate and fill in nicely.
'Revelation' has as a good bass line, and the guitar ainít bad either. Itís at the anthemic end of indie guitar pop / Brit Rock.
Then thereís 'Church Of Sin' which opens quietly with big vocals before building, and itís a little jangly despite the rich keyboards.
'Mercury' adds a nod of Paice Ashton & Lord, a steaming rock song.
Itís a good mix of modern rock, classic rock, indie and Brit Pop. If you like things slightly off the beaten track youíll like this. ***½
Review by Joe Geesin
VERSES YOU / WHITE FLAG Levitate The Listener
(Long Beach Europe / Plastic Head)

A split album which opens with 7 tracks from European punk quartet Verses You. The Mad Ones is a frantic number with some raw and powered up Maiden riffs, and Quid Pro Quo some punk like vocal harmonies. There is an element of guitar pop thatís beefed up and shredded. Some chunky and competent modern punk.
8 tracks from White Flag follow, lots of vocal harmonies and a drier hard edged sound typical of California from where they hail.

Modern punk rock thatís worth checking out, a good sampler for both bands. ***
Review by Joe Geesin
JAMES HENRY Overspill (Jahenca Records)

James Henry is a Liverpudlian singer songwriter who is now based in London. His second album 'Overspill' is released in June and features Henry's many observations about life- that is where you would normally start to think 'maybe not', however, this album is different.

Opening with the jangly pop of 'Milsom Heights' the album does catch your attention. 'Checkout Idling' is an interesting track as on first listening you get a feeling of The Eagles meet The Bee Gees, don't let that put you off though as the deeper you listen you also get the likes of Phil Collins and Squeeze coming to mind.
You get that kind of feeling with the album's first single 'The Sun Is Cracking The Flags' too, more of a Collins/Beatles/Squeeze feel this time though. Another stand out track is 'Don't Let It Happen'.

'A Bus That Never Comes' has an almost folky feel to it and even features a whistling solo, following track 'Industrial Injury' is an instrumental version of the same song yet done in the style of the Borat soundtrack.


James Henry has a number of celebrity followers and it is not hard to see why. He has also caught the attention of radio and with the release of 'Overspill' could take advantage of this. ***
Review by Nikk Gunns

OPPOSITE SIDES Lost Inside (Rising Records)

Italy's Opposite Sides were originally formed a s technical death metal band, but new album 'Lost Inside' finds the band combining extreme metal, electronic sound and progressive metal to create a modern sounding record.

Tracks like 'Still Feel You', 'Leave Me Alone' and the excellent album closer 'It's Up To You' are big, modern sounding anthems with vocals in the style of the more melodic side of Metallica almost meets Linkin Park.
On the other side, you have the modern metal of 'Save Me' and 'Kill Me Everyday' which are almost a prelude to the old school metal of tracks such as 'Lost Inside', 'My Spleen' and 'Survive'. Add in the electronic infused instrumental 'Electric Breath' and that is pretty much the album in a nut shell.

Heavy at times, melodic at others, Opposite Sides have managed to combine the two in a similar way to that of Metallica. ***
Review by Nikk Gunns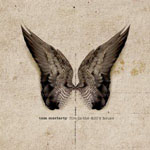 TOM MORIARTY Fire In The Doll's House (Driftwood Record)

Debut album 'Fire In The Doll's House' from London based singer songwriter Tom Moriarty is full of raw, smoky vocals and acoustic guitars. Recorded at the legendary Abbey Road Studios, the album is well written and well produced.

The album's more laid back moments such as 'Dance With Me' are almost warming you up for the more upbeat tracks like 'Smile If You Wanna Get High' and 'Don't Ask Why'. However, it is the tracks that slightly veer into other genres that are the most interesting here- 'Life's A Mystery' has an almost country feel to it, 'Stay With Me Tonight' is more upbeat Americana whilst 'All You Need' is a big soulful number.

'Where Are You Now' is another great track. 'Sundancer' is a more personal track that made me feel as if I was intruding a bit. 'From Now On' is a simple guitar and vocal track where as 'Kitty' has a similar feel but this time just piano and vocals.

'Fire In The Doll's House' is a strong debut from Moriarty but where it will take him, I am not sure. ***
Review by Nikk Gunns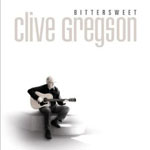 CLIVE GREGSON Bittersweet

A stalwart of the folk / rock scene, Bittersweet is Clive Gregson's 17th album of original material. The name may not be familiar, but he's been around for more than two decades and has written over 250 songs, many recorded by the likes of Nanci Griffith, Fairport Convention, Mary Chapin Carpenter and Kim Carnes.

Originally part of the Manchester quartet Any Trouble who signed with Stiff in 1980, his late 80's pairing with Christine Collister helped re-invigorate the folk scene, he's also been a member of the Richard Thompson and Nanci Griffith bands, worked with Eddie Reader and Boo Hewerdine, and plied his trade as a producer (he co-produced the conversion of Nick Drake's back catalogue to 5.1 surround sound) and session musician both here and in the UK. And he'll be opening for Jools Holland on several dates on his current tour.

A pretty impressive CV then, and Bittersweet follows a well received Best Of album in 2009. And if you're an avid listener to the Mike Harding Radio 2 show, or just a folk circuit regular, then Bittersweet is for you. But for the uninitiated, - Bittersweet it is a niche product. Impeccably played and produced, it is the essence of modern day folk - stripped back arrangements and plaintive vocals delivered in a range somewhere between Ian Anderson and Jim Causley.

For classic rock fans, that may be a step too far, but if you're a committed Richard Thompson fan then look no further. But if that's the case then you've probably already pre-ordered Bittersweet. ***
Review by Pete Whalley
BOY OF THE AFTERTHOUGHT Lupa (Zeff Music)

This London based 3 piece have been described as alternative grunge, that is not a bad description but Boy of the Afterthought are more than just that. Taking influence from the likes of The Smashing Pumpkins, Placebo, T Rex and Black Sabbath, the band also have an almost Britpop feel at times- and they have crafted a sound that is fresh and modern.

Vocalist/guitarist Aaron John has quite a distinctive vocal style, however, this can become a bit samey after a few songs- this is not necessarily a bad thing though as there are many singers to whom this applies. The band is completed by bassist Adam B and drummer Moyano El Buffalo.

Highlights include title track 'Lupa', 'See Evil', the heavier 'Stories' and 'Hollow'. 'Lupa' may only contain 7 tracks but this is a good introduction to the band, who will be playing a number of shows in support of its release. ***
Review by Nikk Gunns

CLOVER SEEDS The Opening (The Lasers Edge)

'The Opening' is the second album from French progressive rock band Clover Seeds, a dark and brooding album, many of its 9 tracks are bigger, slower numbers. Not a lot can be said regarding who plays what as the information isnít in the CD booklet or on the bandís website, however, the vocalist has a very good grasp of English and there is no hint of an accent.

Highlights include 'Fam(l)ar', the darker, heavier 'Higher' and the albums stand out title track 'The Opening', which features some great guitar playing.

Fans of Dream Theatre and Porcupine Tree will find something here that they will like and the album is well written and well produced. ***
Review by Nikk Gunns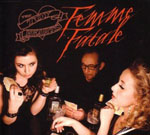 THE TOY HEARTS Femme Fatale

For those with a liking for bluegrass/Americana, there's an ever expanding number of artists entering the scene. And while Birmingham, UK may not be where you would expect to find 'the real deal', The Toy Hearts are destined to strike a chord with purists on both sides of the Atlantic.

With a core of sisters Hannah (lead vocals and mandolin) and Sophia (acoustic guitars and harmony vocals) Johnson and their father Stewart Johnson (banjo and dobro), Femme Fatale is a veritable smorgasbord of finger picking topped with some excellent lead vocals.

Produced in Nashville by Grammy nominated David Mayfield (Cadillac Sky), the album features 'special guests' Missy Raines on double bass, Ross Holmes ob fiddle and Jesse Cobb on mandolin.

Comprising 12 original, infectious compositions the album never strays too far from rootsy bluegrass, but includes subtle nods to country, blues, western swing and gypsy jazz. And while the scope for 'crossover' is there for all to see and hear, Femme Fatale remains a rather niche product that is likely to be a hoedown too far to find wider, mainstream, appeal. ***
Review by Pete Whalley

SUBVERSION Lest We Forget www.subversionband.com
Subversionís debut album 'Lest We Forget' is an angry, intense and brutal affair, but if you like hardcore death metal then it is well worth a listen. The album has a continued theme throughout and the story is told for you in the accompanying CD booklet- which is handy as the vocals are not always that easy to interpret.

Of the 16 tracks on 'Lest We Forget' a number are instrumental pieces that keep the thread of the story going and generally showcase the calmer side of the band. 'Butchered' is the first track that has a good balance of vocal styles, as does '25 Days', and it is tracks like these that will appeal to the listener.
As the album progresses there is a run of well put together pieces starting with the piano and sound effect 'Untinique Parato', moving through 'Treason (Beyond Forgiveness)' which features the keyboard more heavily and is musically the strongest track on the album, the piano and slight vocals of 'Overwhelming Forgiveness' and then another example of well balanced vocals on title track 'Lest We Forget'. Instrumental number 'So Many, So Few' brings a haunting closure to the story and indeed the album.

How Subversion will present the album live is an interesting thought as the story may be difficult to edit to conform to differing set lengths. **½
Review by Nikk Gunns

ALEPH MOTIVUS Aleph Motivus

Aleph Motivus are a electro-acoustic / electronica / pop duo aka Annie Denison and Adam Berzowski from, of all places, Milwaukee, Wisconsin, in the United States.

Which is sort of strange because Aleph Motivus have a very European sound - almost teutonic techno - mixed with ambience, elements of eighties pop and even a dash of prog. Everything you wouldn't expect from the US of A.

The duo met at a jazz club and with a combined history in jazz, opera, classical blues, funk, disco, fusion, punk, hard rock and pop there any number of genres on which they could draw. But we are led to believe their main influences are the likes of Bowie, The Eurythmics, Prince and Sting. To name a few.

But Aleph Motivus never come close to the commerciality of the aforementioned artists, and their debut never settles on a single style. Instead it offers a soundscape of sultry techno beats, overlaid with semi spoken smoky female vocals, with moody guitar and keyboard lines, very much in the style of, say, Propaganda. With perhaps, the exception of the threads of funk and boogie that are thrown in here and there.

It's pleasant mood music and an interesting concept, but ultimately there's almost too many ideas and the songs meander along without ever sinking their teeth into the listener. With more concise and focused songs, and perhaps a more powerful vocal performance they may just be onto something. But as a debut, Aleph Motivus is close, but no cigar. **½
Review by Pete Whalley
VOODOO TERROR TRIBE Symptoms Of Sin
www.myspace.com/vttrocks
This band look like an extreme metal outfit (as does their album cover), but the press release describes them as alternative. In reality, on listening, they are both.
The album opens in near acoustic style with the mid range alternative vocals before the heavy guitars come in. When itís melodic itís very melodic but it mixes melodic alternative with heavy alternative, almost grunge style.
So this seems to define their style, alternative so haunting it verges on stoner, yet remaining melodic, mixed with extreme metal heaviness.

'Never Died Before' has keyboards and electrical effects that give a techno feel, yet the drums, guitar and vocals are more doom or death metal.
The melodic stuff is bareable and should do well, but towards the end of the album itís just straight alternative noise, and the live version of 'World Of Lies' sounds like Tank in the middle of a nuclear war.

All a bit much for me. **½
Review by Joe Geesin
NIGHT NOISE TEAM Slow Release (Permwhale Recordings)

Night Noise Team are an art rock, Franz Ferdinand infused band who have mastered the art of sounding upbeat even when the vocals are in complete opposition to this- dark at times, melancholy at others yet all held together by the music.

You won't be able to avoid comparing the band to fellow Scots Franz Ferdinand but there are more influences in their sound, such as Joy Division and The Smiths. In fact 'Burning' has an almost early '80's Bowie feel to it and that early '80's electronic sound appears throughout the album, in particular on 'Menolick'. Unfortunately the album has an overly repetitive feel to it, however, tracks such as 'Drifting', 'Doors Are Closing' and 'A Parting Shot' are all worth a listen.

Night Noise Team played at last year's T In The Park festival and will no doubt be playing live in support of 'Slow Release'. **½
Review by Nikk Gunns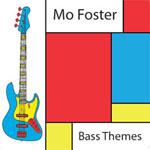 MO FOSTER Bass Themes (Angel Air)

Mo Foster has played on over 350 albums, and is one of the UK's most prolific session musicians., and new album 'Bass Themes' brings together 30 of his production pieces recorded between 1983 and 2009. As you have probably worked out from the albums title, each is bass driven and the problem here is that when you get 30 pieces of music- all instrumental and all about 2 minutes long, they do get to sound repetitive and a whole album starts to feel a bit like overkill.

Don't get me wrong there are some fun tracks here such as 'The Low Down', the detective series like 'All Night Stake Out' and 3 tracks that are very '80's TV like in 'York Street Cafe', 'Chug' and 'Deep Red'. 'Goodbye Old Friend' is as moving as you would expect and then there are tracks such as 'Relentless', 'Good Cop, Bad Cop' and 'Steam Driven' that are all worth checking out, however, after that it is pretty much like listening to repetitive incidental TV music .

Mo Foster is a talented musician and this album will no doubt appeal to hard core fans- for the rest of us though it may be too much in one hit. **
Review by Nikk Gunns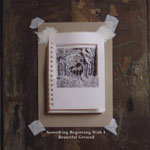 SOMETHING BEGINNING WITH L Beautiful Ground

Something Beginning With L are 'purveyors of understated pop, coated in chimes, whirrs, and divine melodies'.

Also known as Lucy Parnell (vocals and guitar), Jen Macro (vocals and guitar) and Jon Clayton (bass and keys), the band serve up an ethereal brand of indie pop that falls somewhere between early Human League and The Colours.

That is, female harmony vocals laid over a soundscape of pulsing electro beats, scuzzy guitars and gentle synths. But the lyrics to Hobby - 'I need some direction' give the game away, because pleasant as Beautiful Ground is to the ear, for the most part it burbles along in an experimental way without any obvious sense of purpose or goal.

For those who have penchant for the more indie side of pop, or who just like a pleasant musical interlude to bliss out to. **
Review by Pete Whalley
RUSTY PACEMAKER Blackness And White Light
(Solanium Records) www.rustypacemaker.com

Dark alternative metal from this self taught multi-instrumentalist from Austria. Rusty handles vocals, guitar and bass, with drums from Franz Lochinger.

Opening track 'Cell' is one of several tracks running to over 6 minutes and has an alternative stoner / doom feel, with a nod to the likes of Sabbath's 'Planet Caravan'. A decent melody.
'You Never Had' is a lot less melodic, and like the opener the structure and performance appear a tad pedestrian.
The acoustic touches give extra atmosphere, and even the strumming keeps the mood miserable.
Some nice touches and angles, but it is very pedestrian, like a garage demo. **
Review by Joe Geesin
GOODBYE JERSEY Entertain Me! (Long Beach Records)
www.myspace.com/goodbyejersey
www.facebook.com/goodbyejersey

The first thing that strikes me from the opening chord is the trebly harsh in-your-face sound and thrash like energy. It takes a few seconds to sink in that it's more punk. Or, as the press release says, political skate punk from Germany.

The guitars and bass come up with a decent line or two, but it's all thrashed out in a very very garage manner, in places it's quite messy and disjointed. And the sound is so tinny and harsh, especially the drums Ė it sounds like he's using tin pots.

The opening two tracks blast away like a rocket, then 'Mike' adds a touch of high-speed ska (think The Specials on acid and played at 78, then put in the cement mixer).

This is all angry, dirty and sweaty. If it were an engine the head gasket would blow and the cylinders would blow through the bonnet. **
Review by Joe Geesin
KAMP DAVID Red House (Zube Records) www.myspace.com/kampdavid
Five piece band who according to the press release have hints of David Bowie, Electric Six, Marc Bolan and Queen in their sound. In reality though they have a very weak production with too many tinny drum sounds and some awful electronic effects.
There are a couple of good tunes struggling to get out of the musical morass including 'Get You Sue' (an anthem for a cross dresser) and 'Game Boy'. Otherwise this is possibly one of the worst albums I have heard in many a year... **
Review by Jason Ritchie
PETER HOLMGREN The Blue Album
Having reviewed many guitarist solo albums, the reviewer is really looking for something different. This might come in the shape of creative wizardry, production values, or compositional skills. Or, hopefully, the intangible 'wow' factor that actually combines all three aspects.
Sadly Swede Holmgren has none of these attributes, fails to excite the listener, and his guitar technique is appalling You only have to listen to the opener 'Blue Waterí to get my general drift and, believe me, itís not worth progressing after this.
It always amazes me that musicians are keen to get their albums out, via a PR company and therefore to a wider audience, when someone should be shouting in their left ear: 'Itís just not good enough!! Fuck offĒ.
It does help of course if a reviewer receives a proper CD rather than a CD-R without paper parts but in truth no amount of fancy packaging is going to help this. In fact, it should have been called "The Brown Album".
This is dreadful. Truly dreadful. (No star awarded, it should have been supplied on a CD-RW).
Review by David Randall

---
| | |
| --- | --- |
| | Print this page in printer-friendly format |
| | Tell a friend about this page |