We've listed albums in order of star rating. Best first.
Reviews by Shaun Ferris, Joe Geesin, Nikk Gunns, Andrew Lock, Jasmine Ritchie, Abigail Suter, Pete Whalley
KATIE ARMIGER Confessions Of A Nice Girl Cold River Records (2010)

Katie Armiger is a 19 year old singer/songwriter. This album 'Confessions Of A Nice Girl', has a pop and country style to it. Katie has a very strong voice for just nineteen and is very similar to Taylor Swift, so I would recommend this to anyone who is a Taylor fan!

I would recommend: 'Best Song Ever', 'That's Why', 'Nice Girl', 'Cry cry cry', 'I Will Be' and 'Scream'. Because they have a nice melody and cool musical interludes, but thats just my opinion as all the songs are great!
Katie uses good lyrics that sometimes are quite humorous in some songs and in others, very sad. She expresses emotion that creates an atmosphere of whatever mood the songs are expressing.
I really like this album because it mixes pop and country style of music...two very different music genres you probably never thought could mix.

Once I first listened to this album, I could'nt stop! This is a great must-listen-to for every country-music lover. Katie Armiger is a wonderful singer who can capture the musical minds of anyone. *****
Review by Jasmine Ritchie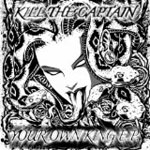 KILL YOUR CAPTAIN Your Own King

With close links to Asking Alexandria, it was inevitable that York based, 4 piece, Kill The Captain were going to make some seriously brutal music. Gathering pace through underground recording and gruelling live sets, they are set to release their debut self-titled album on March 14th.

'Intro' delivers everything the opening of a hardcore album should: foot stomping bass, high pitched guitar build up and a lyrical hook that would happily pick up a duck at the local fair. More double bass and head cracking guitar chords keep the brutality at a high body count.
The deep screams mixed with shouting add the aggression and hostility required to start riots in the relatively small venues they have conquered of late. 'Final Prayer' shows the vocal ability of the band, mixing screams with soft singing, Kill the Captain really do have more than the screaming heard from every other underground hardcore band.
The double bass and fist clenching drums are faded into a soft, sweeping guitar ruled tempo switch typically heard in a Killswitch Engage tempo change, adding more dynamics to the already bursting list of abilities the band boasts. 'As I Said' Shows the raw pace of the band, yet the multiple tempo changes add memorable elements to the song.
All this is soon forgotten when the deep screams are switched in favour of pig squeals, another ability the band boast. 'Crown of Thorns' shows more of Kill the Captainís raw ability, with the pace and brutality of the drummer and the technical ability of the guitarist swiftly being slightly over powered by the raw aggression of the screaming.
'Interlude' is does exactly what itís titledÖ allows the speakers time to recover before 'Good Luck With That One' begins the punishment by decibels again. The well timed breakdown delivers another memorable track for consideration.
The rumble of drums and guitar seem to battle against the aggressive deep screams of the vocalist, giving a feel of a sporting battle for dominance of focus from each and every listener. 'Your Own King' ends the album brilliantly, the brutality and aggressive nature of the album is again dominant to any of the soft vocals, yet they still never seem out of place.

An amazing debut from Kill the Captain! Winning the battle for focus seems to work for the sound of this band. It gives the feel of a sporting rivalry from the separate instruments yet when combined they deliver a sound that could destroy minds. Brutal! *****

Review by Shaun Ferris
DEAD STAR RENEGADE Blackwing

Just from the mind-boggling facts you can tell Aussie rockers, Dead Star Renegade, are making it big time. They manage to put a whole new meaning to independent as they release band spanking new album, ĎBlackwingí, totally by themselves. While most fresh bands are busy trying to impress the big record labels with sparkly light shows and gigs with piles of effects slapped on top, DSR have been busy recording their album in just twelve days.

The 10-track album kicks off with 'Born To Lose' which has a very classic rock sounding intro riff reminiscent of the likes of old Metallica.
The first insight to Jimmy Van Zenoís clean-cut vocal work gives a good first impression adding the perfect modernized twist on this idea of classic rock. The track immediately grabs you and briefly demonstrates a more gritty sound hidden amongst the catchy chorus.
This is followed by 'Supersonic' which adds a huge dose of distortion to the mix producing a dirty more metal orientated sound which is sure to hit you hard.

Next up is 'Tommy Gun', the first spectacular single to be pulled from the album which has become quite a success making it onto the Reverbnation Rock charts. Pretty impressive for an entirely DIY band, eh?

'Time Standing' brings a new point of view to the 5-piece with a softer sound closely resembling that of Three Days Grace. The title track, 'Blackwing' counteracts this by bringing back DSRís signature abrasiveness.

Being easily the most infectious song on the album, '20 To Life' takes a step towards a more conventional approach to rock without sacrificing the overwhelming talents of each band member. 'The Serpent' is almost certain to get you frantically tapping along to the steady yet breathtaking beat.

I didnít think it possible for this stunning album to reach a low point however, I canít say that 'One More Time' is the strongest track thrown in there. But then again, doesnít every band have a low point? In any case, they quickly redeem themselves with the solid structure of penultimate track, 'Outta My Head'

Diversity is added to the record with final track, 'Tidal', which adds a particular feel-good element to the mix.

Thereís no doubt that Dead Star Renegade give the bigger, mainstream bands a run for their money and the fact they can do it in just twelve days says it all really. A must have for all rock fans. ****½
Review by Abigail Suter

BAD MANNERS Gosh It's/Forging Ahead (Cherry Red)

Cherry Red continue their Bad Manners reissue campaign with is welcome for a band plagued by more cheap compilations than Uriah Heep and Nazareth combined.
Although loosely associated with the Ska revival scene, Bad Manners added considerably more r'n'b and dance/pop than their contemporaries and added a huge dose of humour through the antics of their oversized bald lead singer Buster Bloodvessel. The 9 piece band featured, on top of the keyboard, drums, guitar and bass, a harmonica, trumpet and two saxophones, so it was quite a full sound.
Albums 3 and 4 kick off with 1981's Gosh It's, which opens with the hit single 'Walking In The Sunshine', and also features the hit 'Can Can', while 'Weeping And Wailing' is both darker and has some Jamaican sounds, and 'Don't Be Angry' is one of several with a 50s dance feel.
If you look past the novelty factor, there is some decent musicianship here, 'Runaway' has a decent bass line, and elsewhere the two saxophones duel together nicely. ****
1982's Forging Ahead features lesser known tracks like 'Salad Bar' and 'Exodus', but does feature some classics in 'Samson & Delilah', 'Got No Brains' and the hit single 'My Girl Lollipop'.
Some great tracks on both albums, that come with plenty of sleevenotes and bonus tracks. Rekindle your school days and enjoy. ****
Review by Joe Geesin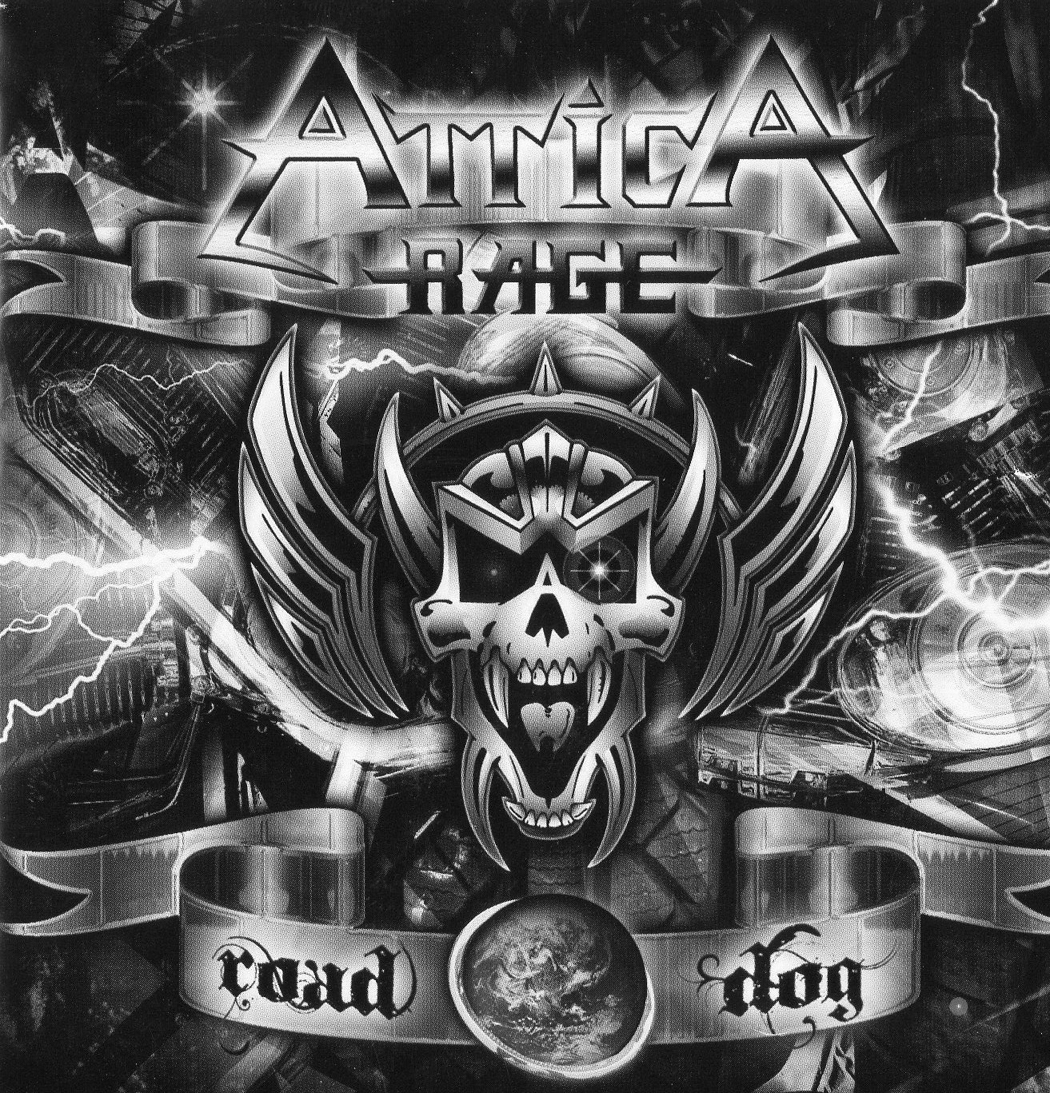 ATTICA RAGE Road Dog (Rocksector)

A fabulous rock album by the Glasgow based four piece band Attica Rage full of passion and power, not a dull track in sight with touches of Metallica, Ozzy Osbourne and Black Sabbath now and again in their sound.
Always a rocking album there is however a lot of variation in the numbers, my personal favourite track is the Southern Rock singed sound of 'Road Dog Forever' including outstanding slide guitar and piano and coming over like a heavy rock Lynyrd Skynyrd, it has a perfect sing-a-long chorus and must be a real crowd pleaser live.
'Contradictions' has another excellent guitar riff and starts with powerful almost tribal drum work, and to show their versatility the track 'Altea' is a beautiful delicate instrumental almost Blackmore's Night like in places and includes haunting cello work.
Other highlights include the classic rock ballad 'Lost', 'Through the Inner Eye' with its awesome Dio Sabbath era style riff. and the fast paced rockers' Altered Reality' and 'Back To the Old School'.
A very impressive release with so many different rock styles but all tied together with a distinctive style, well played throughout, standout vocals and excellent production, I have played it through many times and do not skip tracks which is always a sign of a really strong album to me. ****
Review by Andrew Lock
BRAVURA Bravura
www.bravurametal.com www.myspace.com/bravuramusic
Power metal debut album from Canada, with melodic, progressive and Iron Maiden influences.

There are hints of Helloween in opener Born In Prison, with a slightly chunkier sound. At times this doesn't flow too well but the twin guitar interplay on the solos are very fluid. The interjection of growls / death metal vocals ruin the rest of the vocals, and the rest of the song too.

'Black Seed' starts off melodically but the guitar builds to mid 80s trad-thrash; no bad thing. The six minute 'Hangman's Snare' stands out - a decent mid pace, some melody, good guitar work, a decent riff and rhythm. It's far from commercial but could soon become a fan favourite.

While some tracks verge on being a little ordinary, and the growled vocals on a couple of tracks should be passed on, it is largely a solid metal album with some good moments. Def worth a listen. ***½
Review by Joe Geesin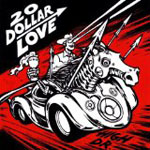 20 DOLLAR LOVE High Dr. (Crustacean Records)

The bandís second full album, it is full of 70ís blues rock riffs a la Stooges, MC5, Nugent, Cactus et al and given a punk like rockíníroll energy. Itís a good sound for a 3 piece, itís very roughíníready. Donít go expecting anything smooth; if this were whiskey youíd get your sight back the following day.
Opener 'Maserati' is blues rock taken out for a thrash (the vocals are the cat behind you, dragged along for the ride), while the title track is an uptempo boogie. 'Unholy Roller' hints to Foghat circa 1974.
Thereís a couple of moments (for example 'The New National Anthem') where the sound becomes a little jumbled. Elsewhere, thereís the odd moment of straight blues rock at the rough end, hinting to the likes of The Groundhogs.

For a blues rock fan itís def worth checking out. ***½
Review by Joe Geesin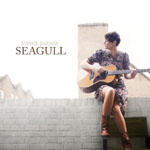 SOPHIE BARKER Seagull

The second solo album from Zero 7 contributor Sophie Barker (she co-wrote and sang the bandís biggest hit, Destiny and sang on several tracks on Simple Things an album that sold over a million copies), casts her breathy / whispery vocals over gentle backbeats in a manner virtually indistinguishable from the work, and vocal delivery, of Dido.

A blindfold test would fool nine out of ten cats. Whether that is a good thing or a bad thing is down to personal choice, but with Dido albums coming along at intervals of 4 to 5 years, Seagull will be a welcome interim purchase for those who enjoy chillout electro acoustic pop.

While perhaps missing any obvious singles, Seagull is nevertheless the perfect backdrop for a bottle of chilled white wine on a balmy summer evening. ***½
Review by Pete Whalley
RICH GORDON SOUND Annals of 2010
www.myspace.com/richardgordon
Rich Gordon is a young virtuoso guitarist heavily influenced by the likes of Joe Satriani and Frank Zappa, and prog rock/metal bands like Porcupine Tree and Dream Theatre. Add a neo-classical touch (the press release cites Debussy and Tchaikovsky), and you have a decent instrumental prog album.

There is a lot of excellent dual guitar work, and itís not all shredtacular; 'Renegade Vision' for example, is chunkier, giving an almost funky feel to the rhythm. The saxophone sounds good too. 'Smile' has an acoustic intro, and the guitar is smooth and appropriately searing.

The whole sound is geared to the song, rather than a backing for a guitar solo, so each track works pretty well. However there are times it doesnít all quite fit together as smoothly as it could. Iím no musician but Iím guessing itís because Gordon plays everything. Each individual line is good but there is that home-made feel. ***½
Review by Joe Geesin
NEIL ZAZA 212 (Melodik Records)

Zaza is a virtuoso guitarist known for technical proficiency in his work as well as his melodic direction, and this new album highlights that well. Imagine Malmsteen playing AOR - you get commercial melodic shred.

The title 212 apparently comes because the number frequently came into Zaza's life - from addresses to telephone numbers.

The music is fluid and far from anal, a far cry from what many shred solo albums turn out to be. Zaza plays all the guitars, and some of the bass, keys and programming.
With help from a guest or two you get a very full sounding album that doesn't just provide a carrier for the solos. Zaza can riff melodically too, and the sound is full so that when he does solo, it remains part of the song.

The mellower tracks show almost an ambient influence, while elsewhere he really rocks out.

Changes of pace and style, superb fluid guitar throughout, but as it is totally instrumental it's that much harder to remain gripped. ***½
Review by Joe Geesin
LADIES WHO LUNCH Landscapes And Personal Spaces
www.ladieswholunch.info
Debut album from this alternative rock London band. From the opening 'Lucille' with a touch of banjo and the jangly 'Beneath Your Skin', there is an 80s / 90s Americana - guitar / indie feel. Think REM, rhythmic song writing elements of Neil Young.

The rhythm guitar provides much of the mid range jangly alternative feel, with the lead giving some occasional decent solo. There are element of U2 and other typical guitar indie rocking out.

'Broken Glasshouse' is one of the darker moments, with a hint of a gothic touch.

This is quite commercially oriented, but for me a little jangly and samey. Itís good but itís all be done before. ***½
Review by Joe Geesin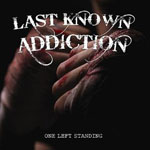 LAST KNOWN ADDICTION One Left Standing
www.lastknownaddiction.com
www.myspace.com/lastknownaddiction
Uptempo and in your face, this Northern Irish band have produced a decent album that is straight hard rock album with plenty of groove and big choruses.

Opener 'Poison In The Water' has a sleaze feel, and a blistering guitar solo, while the big chorus in 'Kick The Tyres' gives a Quireboys feel. There is some great guitar work - a touch of Maiden / Priest at their duelling best.
'Simultaneously' is a metal ballad with hints of the late 80s, but the overriding feel on the album is rockíníroll with a rough and ready feel.

Definitely worth a listen. ***
Review by Joe Geesin
THE SKUZZIES The Skuzzies (Easy Action)

Debut album and Indie rock from this 3 piece band who made their debut performance supporting Babyshambles in 2004. Apparently a show of an infamous riot.

This album has been a long time coming and opens with a sleazy thrash in 'Hungry As A Hound' that has a messy punk feel. 'More Than This' keeps up the punk feel but the indie feel makes it even messier.
'Brompton Coctail' is more arty and indie, and features a messy noisy thrash in the middle. There is a haunting guitar sound reminiscent of early 80s post punk

There are a couple of good riffs and some well written moments, but the whole thing comes over very very indie, with a homemade garage feel at times. Itís a feel that continues when the try to change styles, like on the lounge music of 'Are You Sleeping?'

For me itís too indie, too messy, and not even Pete Dohertyís guest appearance saves it. ***
Review by Joe Geesin
HARD Even Keel (BLP Music)

Featuring several veterans of the Eastern European metal music scene (notably Hungary and Sweden), this is the bandís fifth album.
The sound is classic rock / metal , with opening track 'Truth Of Dare' has a dark boogie feel that nods to Krokus, while 'Bitten By You' is sleazier; think Aerosmith roughed up with wire wool. Some good guitar work stands out.
Some moments nod towards 80s anthemic sleaze metal, but the twin guitars grinding out a much harder and rougher edge. Some good solos that fit nicely over some chunky riffs.
'Somewhere' is a big ballad that features hints of Quireboys, Cult and Cinderella.
Some good stuff that mixes modern hard metal with 80s sleaze. ***
Review by Joe Geesin
DYSLEXIC LOVE Closet Rock www.dyselxiclove.com
Fronted by Canadian singer / songwriter Tim Bertulli, this is a side project to his solo work and this album centres around a classic rock feel.
When a singer / songwriter rocks out, you will always get that singer / songwriter feel, with plenty of AOR thrown in, and this is no exception. But you also get some well written songs that are well structured. The solos stand out because they are melodic and not shredded to buggery, and at times the guitar sound verges on Southern Rock.

Betrulli has a good rock voice when he uses it well, but there are some tracks where it is processed and it doesnít work so well.
Alongside Betulli is guitarist Klement Danda, and the pair work well together with both riffs and solos.
The stronger moments are excellent but when it drifts into Americana I can take it or leave it. ***
Review by Joe Geesin
ALPHA TIGER Man Or Machine

Some classic metal from Saxony, and it is a good listen.

Opener 'Starriders' features some solid twin guitar duelling, and the vocals are high pitched, reminiscent of Hammers Rule.

'Crimson Desert' kicks off with a crash band wallop and the track features nods to Helloween and accept. The guitar duelling again is a stand out, and nods to Judas Priest. The guitar work towards the end of this track is just blistering.

The drum intro to the title track is tribal, another solid track.
And while the first 3 tracks were a little samey, 'When Autumn Leaves Fall' is slower, more of an atmospheric metal ballad by comparison.

From trad metal to power metal and back again, there's even a thrash moment or two. Intricate guitar work that's quite enjoyable. Well worth a listen. ***
Review by Joe Geesin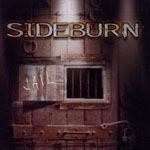 SIDEBURN Jail (Metal Heaven)

Sideburn have released new album 'Jail', containing 12 tracks of AC/DC inspired hard rock the album was produced by Beau Hill (Ratt, Winger, Twisted Sister) and is the Swiss bands 10th. Vocalist Roland Pierrehumbert and guitarist Fred Gudit, having performed under the name Genocide between 1986 and 1997, formed Sideburn in 1997 and the band have since played with the likes of KISS, Def Leppard, Motorhead and Thin Lizzy.

'Jail' is pretty much a straight ahead rock record that is heavily AC/DC like- with tracks such as 'Live To Rock', 'Rock N Roller', 'Lazy Daisy', 'Jail' and 'The Red Knight' all reminding us of the legacy of the Australian legends. Whilst 'Long Beard and Boogie' is also reminiscent of ZZ Top, 'Creedence Vibe' is a solid slab of southern infused rock and 'Good Boy' has a chorus that is blatantly Judas Priestís 'Hell Bent For Leather'.

Sideburn have delivered a good album in 'Jail', however, with bands like Airbourne doing such a good job of keeping the sound of AC/DC alive - and letís not forget the real thing are still active at the moment- the band may find that it unfortunately gets overlooked a little. ***
Review by Nikk Gunns
NO GRAVITY Worlds in Collision (Lion Music)
No Gravity is an outfit which is the brainchild of Italian guitarist Simone Fiorletta. 'Worlds in collision' is their debut album.

The band is tight; the many vocal guests all put their own slant to the songs, which are mostly melodic, but one feels the songs are trying to be too progressive and a little forced.
Donít get me wrong, this album proves the band has potential, but the tempo-changes need to feel more effortless and the double bass drum pedal less invasive. ***
Review by Nick van der Meulen
RHINO AND THE POSSE Back In The Day (RLD Records)

Scant information on this CD but on the opening title track it immediately strikes you as Southern Rock; a fine mid range sound that is heavier than Lynyrd Skynyrd with rich keyboards, but not as heavy or bluesy as, say, Molly Hatchet.

Rhino leads a twin guitar line-up that riffs well, while vocalist Mike Rach's keyboards fill the sound more than provide melody.

There is a hard edged guitar sound to 'No Reason', has kind of a Montrose feel.

The slide guitar fits in with the mid paced feel, it's not heavy, and there are songs ('Don't Know What To Do' for example) that venture in to the heavy end of Americana.

A decent rock album, well worth a listen. ***
Review by Joe Geesin
THE VAGRANTS Stand Up

The Rolling Stones have a rock 'n' roll formula. AC/DC have a rock 'n' roll formula. And they stick to it. Rigidly. One track is, pretty much, structured like the next. One album merges into the next. You're never going to mistake The Stones for The Beatles, or AC/DC for Pink Floyd. But who cares? As a business model it works perfectly - give the customers what they want and everyone's happy.

But The Vagrants - a five piece from Melbourne, with Renate Ludwig on raunchy female vocals, after 6 years and 4 CDs, are still struggling to find their own identity. The album opens with Count On Me a number that takes that AC/DC template, and sticks to it. Like glue. On the strength of it, Renate would have no problems stepping into the shoes of Bon Scott or Brian Johnson, and The Vagrants could be the perfect opener for AC/DC.

Elsewhere, there's strong hints of Benatar circa Wide Awake In Dreamland and Seven The Hardway - in particular on the standout track I See Angels. But all too often the set fails to connect. And that's not how rock 'n' roll should be - at some subliminal level it should grab your balls and Stand Up doesn't quite make it.

Basically, Stand Up is good time raunch 'n' roll album, and Renate Ludwig's vocals are as hot and sweaty as they come. But the album sounds like it's been put together 'by numbers' and the closing live track Why Me is introduced as 'Aussie pub rock'. That pretty much sums it up. ***
Review by Pete Whalley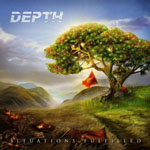 DEPTH Situations Fulfilled (Rising Records)

Plenty of riffage from this band already lauded by Kerrang! If Kerrang Metal was a genre this would fit rather well. Some indie and post punk with an Iron Maiden injection, and lots of Funeral For A Friend / Blackout / Killswitch.

The first two tracks are kinda samey, while 'Hero With A Half Life' is slightly more aggressive. The addition of the growled/screamed vocals grate. 'The Story So Far' is mellower, the vocals carry the melody, the guitars build to crunchy metal and hints of a melody in the guitar are just overridden.

The vocals are (largely) clean and hold more melody than the music by far. The harmonies in True Escape are a decent touch. The guitar and rhythms try to push too much attitude without really going anywhere. The more jangly moments sound slightly alternative. That said, the guitar intro to 'No One Sings For Second Place' is decent, the band should take that and learn from it.

It has its moments, but a samey and doesn't go very far. **½
Review by Joe Geesin
NOT TOO LATE Not Too Late

Not Too Late is a Christian Ministry band in which each member is encouraged to 'share their God given songs and talents'. Quite why we need that piece of information is unclear to me Ė the music should either stand or falls on its own merits. Period.

Unfortunately, the lyrics on offer are based around 'My Jesus', 'I Love Jesus', 'Save Me', 'God on my side', 'God's love' 'Open your heart ' and other such happy clappy sentiment.
Don't get me wrong, I've nothing against religion, but this is tantamount to knocking on my front door and wanting a deep and meaningful theological debate when I'm trying to relax with a beer on a Friday night.

Which is a shame, because there's some very accomplished and enjoyable 'classic' blues / rock playing In particular, the guitar work of Debbie Loftis and some promising vocals from Dawn Shaffer. But rock 'n' roll should be about escapism and there's no escaping the fact that lyrically, Not Too Late is the rock and roll equivalent of a Jehovah's Witness visit. A missed opportunity. **½
Review by Pete Whalley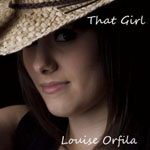 LOUISE ORFILA That Girl

The debut album from, Folkestone based, 18 year old singer songwriter Louise Orfila is a promising collection of ten original songs aimed squarely at the country / pop / rock market.

Light, bright and breezy it's an accomplished debut for one so young, supported on production duties, guitar and percussion by music journalist Jamie Crompton (who's played guitar with Suzi Quattro and Wishbone Ash), Pete Brown on bass and guitar (one time Cream lyricist) and pedal steel player Dave Kirk.

It's a pleasant Radio 2 friendly listen but Louise needs to decide whether she's aiming at the Natalie Imbruglia / Delta Goodrem teen audience, or the more mature Eagles / Sheryl Crow market. For the time being, That Girl sits firmly in the former camp and is likely to be a little too ĎlightweightĎ for a rock audience. But the star potential is clear to see. **½
Review by Pete Whalley
OPENSIGHT The Voice Of Nothing
www.opensightband.com
www.myspace.com/opensight
This 5 track mini album is apparently for fans of Opeth, Megadeth, Cynic, Amorphis and Iron Maiden. What it instantly proves, though, is that if you want to be progressive and that heavy at the same time, it can sound alternative and also very very disjointed.
There are some clever moments, some very heavy moments, but so many drum rolls in the wrong places just grates. 'Deleted Scene' has a stoner intro, but when it gets heavy it has a jumpy rhythm and is rather short of melody.

A lot of drama, not a lot of atmosphere. **
Review by Joe Geesin

ELEGENTLY WASTED Greetings From A Strange Place
(Flaco Music )
www.elegentlywasted.net www.myspace.com/elegentlywasted
With influences like Stone Temple Pilots, G'n'R and Foo Fightes, this album kicks off in solid fashion, if slightly unremarkable. Things pick up with 'Better Off Dead', which combines some late 80s sleaze rock'n'roll with AC/DC and catchy side of G'n'R.
There's a track two too many with no direction or identity. Chunky solid (if a little rough) metal that's competent, it's just tough to see where it's going. 'Speak Your Mind' fluctuates between a decent riff and going round in a tuneless circle.
The 20th Century Boy cover is interesting, but not the best I've heard.

If you pick it all apart, it's good, but together it doesn't grab me. At all. **½
Review by Joe Geesin
JAMES HENRY Overspill

A scouser who left the Ďpool in search of fame and fortune on the streets of London, guitarist songwriter, producer and sometimes graphic artist James Henry returns with a second album aimed at the big time.

With cited influences including The Beatles (naturally) and James Taylor, his debut album Sweetener was a stripped back affair, whereas Overspill - a collection of observational reflections of today's dysfunctional society - is a more expansive effort.

Henry writes, performs and engineers what is pretty much a one man effort. It's well produced and performed and the McCartney and Taylor references are pretty well signposted. But in truth, there's not much originality in a set that sounds locked in a light pop sixties time warp.

If Gerry Marsden and The Pacemakers were starting out today, they may well have sounded like this. I'll leave others to take a view on whether that's a good or a bad thing, but I'm afraid Overspill is unlikely to light many fires. **
Review by Pete Whalley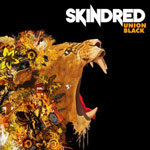 SKINDRED Union Black
Ragga punk. Apparently. Nu Reggae? F**k knows
Opening with a take on (parody of?) the national album, we then get new single 'Warning'. Opening in reggae metal style, it features Papa Roach vocalist Jacoby Shaddix. It builds to repetitive post punk nu-angry shouty extreme noise bollocks with hints of Henry Rollins.
Yes the opening two tracks have p**sed me off already, the rest of the album is not looking too hopeful.
'Cut Dem' mixes dub reggae with synthetic sounding drums and R&B style backing vocals. Loud, noisy and best described as Urban Metal. Post punk drum & bass? No Thank You.

The tinny trebly drums sound odd, reggae and metal don't mix, and Don Was (Was Not Was) style vocals are just awful. Whether pop or extreme metal, this is dire.
'Living A Lie' opens with programming and new wave style keyboards before the nu-metal comes in, the high fire vocals sound like extreme metal rapping.

I had to stop there. For me, a bad experience. *½
Review by Joe Geesin

---
| | |
| --- | --- |
| | Print this page in printer-friendly format |
| | Tell a friend about this page |