We've listed albums in order of star rating. Best first.
Reviews by Pete Feenstra, Joe Geesin, Alan Jones, Pete Whalley
HEATHER FINDLAY The Phoenix Suite EP

A five track EP from the Heather Findlay who last year announced her departure after five years as Mostly Autumn's lead vocalist to focus on her family and a solo career.

And while Mostly Autumn are a band who tend to polarise opinion, love them or loath them, there's no arguing they have a cult following and have spawned numerous other bands and projects. So there will be plenty of interest in this new venture.

The surprise is that, vocally and musically, The Phoenix Suite is a far more heavier, more experimental rock set than you might expect from a vocalist whose previous output has tended to be at the more melodic, and ethereal, end of the spectrum.
It's a welcome departure that has, and whisper it quietly, echoes of Benatar at her softest, and Nicks at her hardest. Overall, it sits musically, far closer to ex Mostly Autumn guitarist Chris Johnson's excellent Parade project than anything Mostly Autumn have come up with. Little surprise, therefore, to find that although all five songs were written by Heather, Chris was responsible for programming, guitars, co arrangement, mixing and production.

Something of a revelation and an exciting start to what, on this evidence, looks to be an exciting and very promising career move. *****
Review by Pete Whalley
BELL X1 Bloodless Coup

In a former guise a 1990s band called Juniper which featured Damien Rice as lead vocalist, Bell X1 have been around since 1999 and have five albums already under their belt. But despite acclaim much acclaim 'back home'- allegedly they rank second only to U2 in terms of Irish radio play - and sell out tours on both US coasts, they remain relatively unknown on UK shores

So the question is, will Bloodless Coup, the band's 5th studio album change that? Well, there's really no reason why not. And while perhaps not entirely chuffed with constant comparisons to Talking Heads, Coldplay and Radiohead, there's no denying that's where the Bell X1 sound rests.

Singer Paul Noonan's vocals sit somewhere between Byrne and Martin, and the chunky electronic rhythms have, at times, distinct Talking Heads tones. Elsewhere there's soaring choruses, delicate electronic passages and explosive crescendos. All, it has to be said, beautifully played, recorded and produced.

I have to confess that personally I'm not a fan of the likes of Talking Heads, Coldplay or Radiohead, but I can see that if they are your cup of tea, you really should do yourself a big favour and investigate Bell X1. You won't be disappointed, and why they aren't much bigger here is a complete mystery. And maybe, just maybe, Bloodless Coup will remedy that. ***½
Review by Pete Whalley
THE SOVRAN No Song For A Generation Logic (il) Logic records www.myspace.com/thesvran
High energy rock'n'roll with punk and new wave influences. This is a real thrash, 11 tracks all dirty and all under 4 minutes. Think Motorhead meets Killing Joke.

Opener 'Revolution #10' is uptempo and a solid starter. 'Under The Flash' has some Motorhead style bass riffing with a punk guitar solo over the top, mixed with some basic but beefed up punk sounds.

This is the kind of rock'n'roll that influenced punk, and then mixed with punk and metal. 'Machine Gun' has a touch of uptempo Damned.

The first four tracks are all very similarly paced, it's only 'Looking For' that changes pace. Slightly slower (it's still uptempo), the darker moments sound slightly gothic. This gothic sound in 'Hell Yeah!' could easily mix mid 70s Damned with mid 80s Damned, some additional rock'n'roll and Mission over the top.

Some good tracks, some good moments, but even occasionally adding the gothic edge to the punk rock'n'roll it does get a little samey. Worth checking out though. ***½
Review by Joe Geesin

RAGDOLLS Dead Girls Don't Say Now (Logic (il)Logic )
www.myspace.com/ragdollsvbg
Bored with the hardcore/emo/metal of the mid 00's, The Ragdolls went from cover band to shock horror punk metal. It's not just the title with necrophilic insinuation, the intro 'One Foot In The Grave' builds well into 'Beautiful Homicide'; a decent dark rhythm, screamed / rough vocals, sleazy punk glam metal played as dirty as like, and then some more.

Throughout the vocals are coarse (physically as well as lyrically), the music beefed up and shredded sleaze. Mixing glam, punk and metal, 'Halloween Night' could be a mix of early Wasp and Motley Crue, and a touch of Alice Cooper, then put through a blender.

'Gravediggers Dance' has a catchy rhythm, one to get you nodding.

If you like your mid 80s sleaze churned up somewhat, with added gore, you'll love this. ***½
Review by Joe Geesin
THE DICTATORS Manifest Destiny / 'The Bloodbrothers Retroworld FLOATM6081

The Dictators 'Manifest Destiny' and 'Bloodbrothers' sounds like two different bands let alone two separate albums. The covers give it away, with 'Manifest Destiny' suggesting a rock attitude that the album fails to deliver while 'Bloodbrothers has a classic no nonsense punk noire cover. And it son the second half of half the latter album that The Dictators just about fulfil their new found direction.

With the benefit of hindsight, song writer Andy Shernoff comes straight to the point; and says 'The Dictators were a little difficult to understand. People didn't know - are they a garage band, a punk band, a metal band, a surf band?'
There are certainly surfer influences on 'Manifest Destiny', but it's a sonically poor effort that all but subsumes some fine harmony singing and would be hooks in a dirgy production. The band open as pop rockers on 'Exposed' and aim for a sense of grandeur on the flat out rocking of 'Steppin Out'. But too often an interesting would be rocker such as 'Science Gone Too Fast' settles for a second division Eddie & the Hot Rods, albeit with twin guitar lines and a final guitar burst.
Perhaps aside from the problems with their own direction, The Dictators felt schizophrenic, shifting from the Kiss led arena circuit of the US to a completely different New Wave scene in the UK

The undoubted Brit influence led to a noticeably punkier edge on 'Bloodbrothers'. On 'Baby Let's Twist' there's even a New York Dolls feel and under the guiding hand of Sandy Pearlman and Murray Krugman they sound like the Clash on 'No Tomorrow'.
It's on the second half of Bloodbrothers' that The Dictators finally kick ass. There's more Hot Rods influences on 'Stay With Me' while 'I Stand Tall' is an American anthem, apparently inspired by their time spent touring the UK!
This double pack is probably worth picking up just for the final half a dozen tracks alone. The band rock out on 'Borneo Jimmy' and nuance the lean R&B of Nine Below Zero on 'What It Is' before slipping into overdrive on the climactic cover of The Flamin' Groovies 'Slow Death'
Played back to back, these albums offer a meandering musically journey that eventually culminates in the band finding its musical calling. But aside from getting dropped by their label, the ever changing music scene had already moved on. ***
Review by Pete Feenstra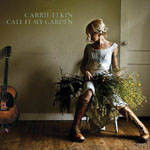 CARRIE ELKIN Call It My Garden
An album of 'genuine' Americana from the much travelled, but now Austin, Texas based, singer songwriter Carrie Elkin.
I say 'genuine' because Call It My Garden makes no 'crossover' compromises and as a result is a rootsy brew of folk, Americana and country. With plaintive vocals, a song writing ability that has proven a 'hit' at major festivals like Lilith Fair, and a set recorded 'live' with friends at the home of song writer Sam Baker, it's an intimate affair that fans of the genre will appreciate.
For his part, Whispering Bob reckons that Carrie Elkin makes his hair stand on end. Enough said. File next to the likes of Patti Griffin and Nanci Griffiths. ***
Review by Pete Whalley

MOJO FURY Visiting Hours Of A Travelling Circus
If we're to believe their PR blurb, Mojo Fury are 'a modern rock band featuring 'riffs galore, vocal hooks to the brim and great songwriting'.
Well, the name Mojo Fury has a great ring to it and the band have a raw, unpolished feel. When the penny drops that they're from Northern Ireland it all begins to make sense because there's definite undertones (literally) of the more spunkier elements of say, The Boomtown Rats in their less 'popular' moments.
Certainly, the Mojo Fury owe a huge debt to the punk era. The vocals spit in your face, and the band are jagged and aggressive meriting their 'progressive / hardcore' label.
And perhaps, just perhaps, they've struck on something. Certainly their incendiary approach is likely to ignite mosh pits nationwide. But wider acclaim is only likely to follow if they tone down their modus operandi and, judging by the vitriol bubbling in the grooves of Visiting Hours, that ain't about to happen anytime soon. ***
Review by Pete Whalley

STEVE CRADOCK Peace West City
Rooted very firmly in the sixties, this second album from singer songwriter Steve Cradock (Ocean Colour Scene, Paul Weller band) lacks any clear direction. Lurching from references to The Byrds, The Moody's, Simon and Garfunkel, The Small Faces and Macca (to name but a few) it never really manages to do anything other to pay homage to that golden era.
Everything bar the kitchen sink is thrown in including sadly, both panpipes and echoes of The Frog Chorus (although thankfully not at the same time). But what's really lacking is material than can stand direct comparison with the best of the bygone era that so clearly inspired it. In fairness, that's an almost impossible task, and you can't help wondering if you'd be better off simply dusting off a sixties 'hits' collection.
That said, Weller and Oasis have both made a career of aping the sixties, and if you're a fan of Steve Cradock's first solo outing The Kundalini Target (2009) then you won't be disappointed. **½
Review by Pete Whalley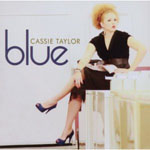 CASSIE TAYLOR Blue

With a heritage of being the daughter of award winning bluesman Otis Taylor, a CV that includes featuring as a vocalist on Gary Moore's 2008 Bad For You Baby, and endorsement from John Oates, I was hoping for great things from this debut album from bass playing singer / songwriter Cassie Taylor.

Unfortunately, Blue is 'white [wo]man' blues / soul that's a very lightweight mix of pop, blues and soul. As a concept that sounds fine, but Cassie's light whispery vocals lack any real depth.
And by that, I mean there's no earthy pain or authenticity its blues without the spirit of the blues. The sort of 'poppy' set you might expect off someone like Tina Turner but without a singer with the vocal power and passion to carry it off. Disappointing. **
Review by Pete Whalley

JOE CANG Bed
Mmm, this really isn't GRTR! fodder. But judging by JC's face leering out from beneath the bed sheets on the cover (I wasn't sure if it was cheesy or scary) he's a man who's clearly not short of ego. So I'm sure he couldn't care less.
But the man has paid his dues over many years as a bass player on his first gig the support band was an up and coming band called Madness, and over the intervening years he's worked with artists as diverse as Ian Dury, Desmond Decker and Marianne Faithful.
So as they say, he's 'been around a bit'. But Bed is something different a full tilt assault on the Rat Pack / Buble scene. Packed with horns and distinctive vocals over a blend of jazz, blues and soul, there's no denying the album 'swings'. But unlike Buble, who does at least try to add a modern twist, Bed is a more Ol' Blues Eyes style affair.

The genre certainly has a huge following, so with endorsement and airplay from the likes of Chris Evans, who knows. But rock ['n' roll] it ain't. **
Review by Pete Whalley
PEACE OF ROCK Piece Of Me

I don't usually like racial stereotyping, but what is it about the Americans that they don't get progressive rock? I think it's something to do with a lack of humility, an inability to resist extreme self-indulgence and an insular world view.
Compared to the treasures being revealed on an almost weekly basis from Continental Europe in the prog rock genre, this really is the most turgid, witless and thoroughly predictable load of tosh I've heard this year.

The leader of Peace Of Rock, a certain Rick Nunnelley Jr. (!) endorses the album thus (and I quote verbatim); My primary message within this album is one of peace, the desire and pursuit of peace and my opinions about what keeps peace from occurring and maintaining. I hope to find, through my music, people that understand what I have written and then take a piece of me and spread my peace everywhere they go.

So, no shrinking violet then. The trouble is the album doesn't have a chance of being listened to all the way through so you can 'take his peace everywhere you go', in fact after a few tracks you either want to hit someone (irony) or vomit copiously.

And don't even think of going to their website the lyrics are lurking there, and trust me, the lyrics are more risible than the music - which takes some doing. No stars


Review by Alan Jones

---
| | |
| --- | --- |
| | Print this page in printer-friendly format |
| | Tell a friend about this page |